With Thanksgiving around the corner, I wanted to release another special recipe for you guys to share with your friends/family. Of course this recipe doesn't have to be just for Thanksgiving, and is suitable for any Fall time event.
Pumpkin pie is probably my favorite dessert out there. In general, I've always been a pie person. I've never been into cakes, and have always preferred to have the flaky crust rather than a spongey cake. So I knew that I had to attempt a Vegan pie recipe this year.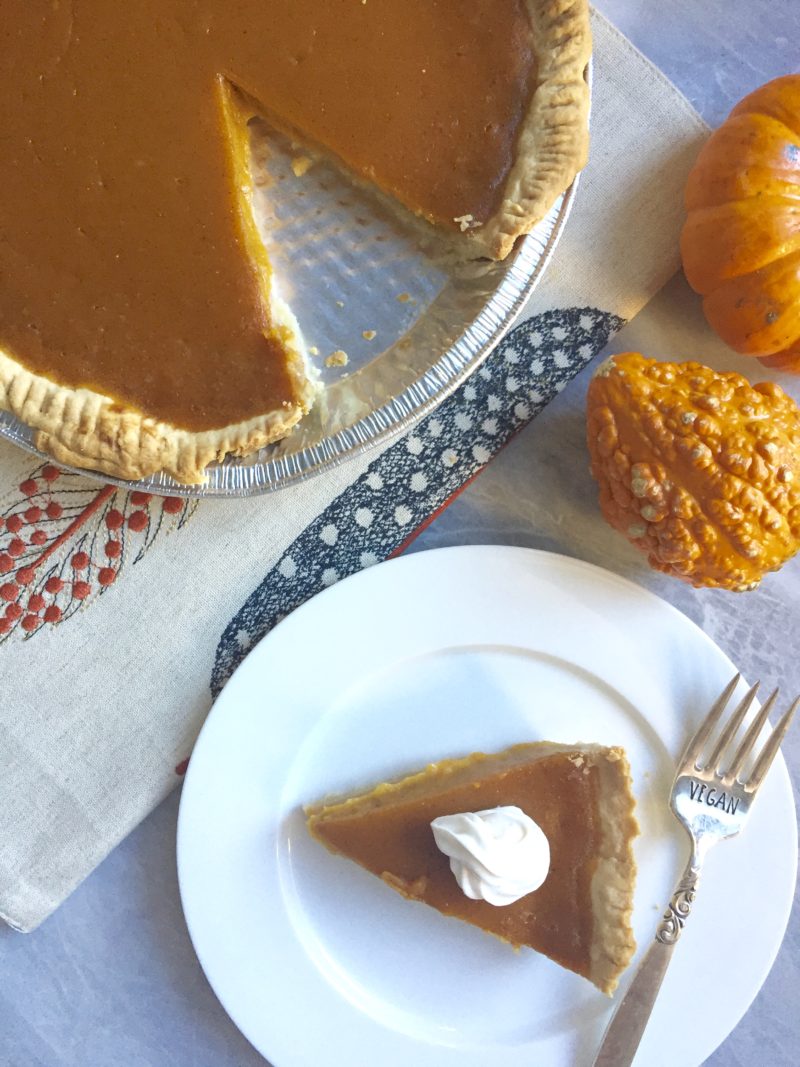 I am quite surprised with how easy making a pie really is. Baking in general has always been such a complex idea to me but the more that I bake the more I realize that it truly isn't super hard. It genuinely is super scientific and making sure that you are measuring correctly. A little too much flour, or not enough apple sauce/oil can really make or break the recipe.
Prior to Veganism, I rarely baked. I would eat cookie dough from the container, and would go to a bakery to get an overpriced cupcake. Now that I am Vegan, and the options aren't as readily available, all I want to do is try to make my own. As someone with a nut allergy, it can be hard to find Vegan baked goods that do not contain them. So I put the power in myself to some how whip up my own.
Usually I like to make all my dishes oil free/refined sugar free…but for this pie I wanted it to be as authentic as possible. The crust does contain Vegan butter, however the pie itself is refined sugar free. Maple Syrup is quite an amazing thing.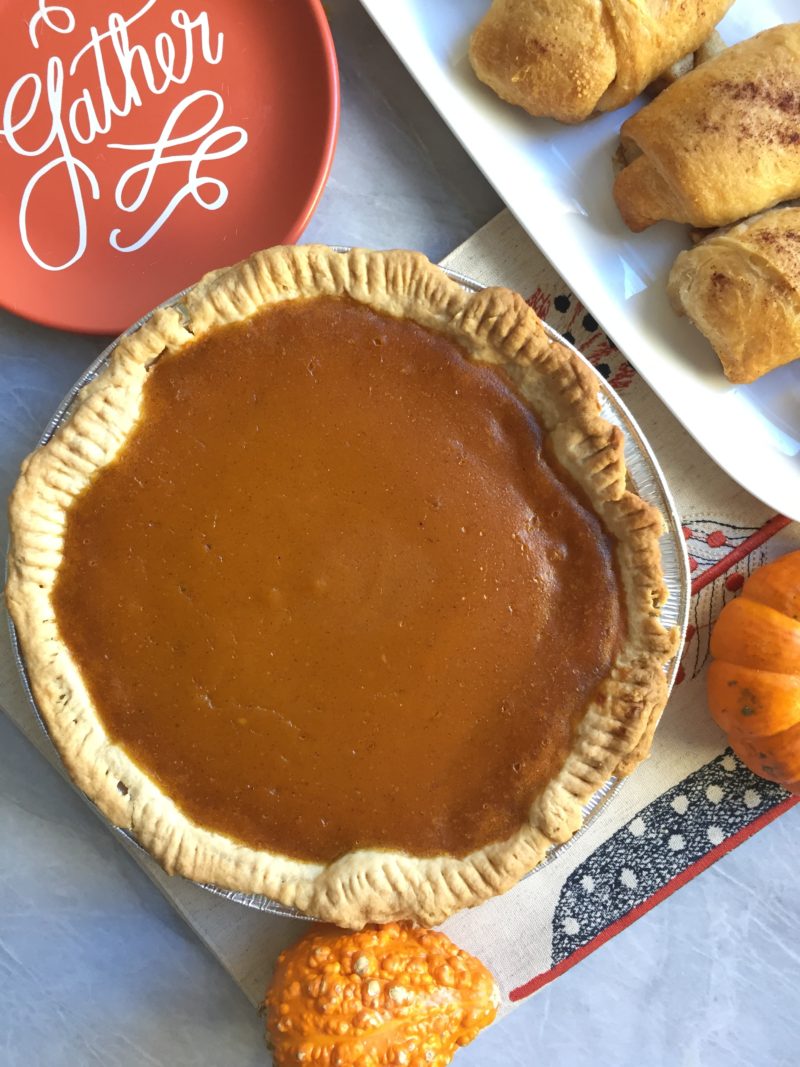 I hope you enjoy this recipe! If you make it, don't forget to tag me on Instagram @plantbasedjane so I can see!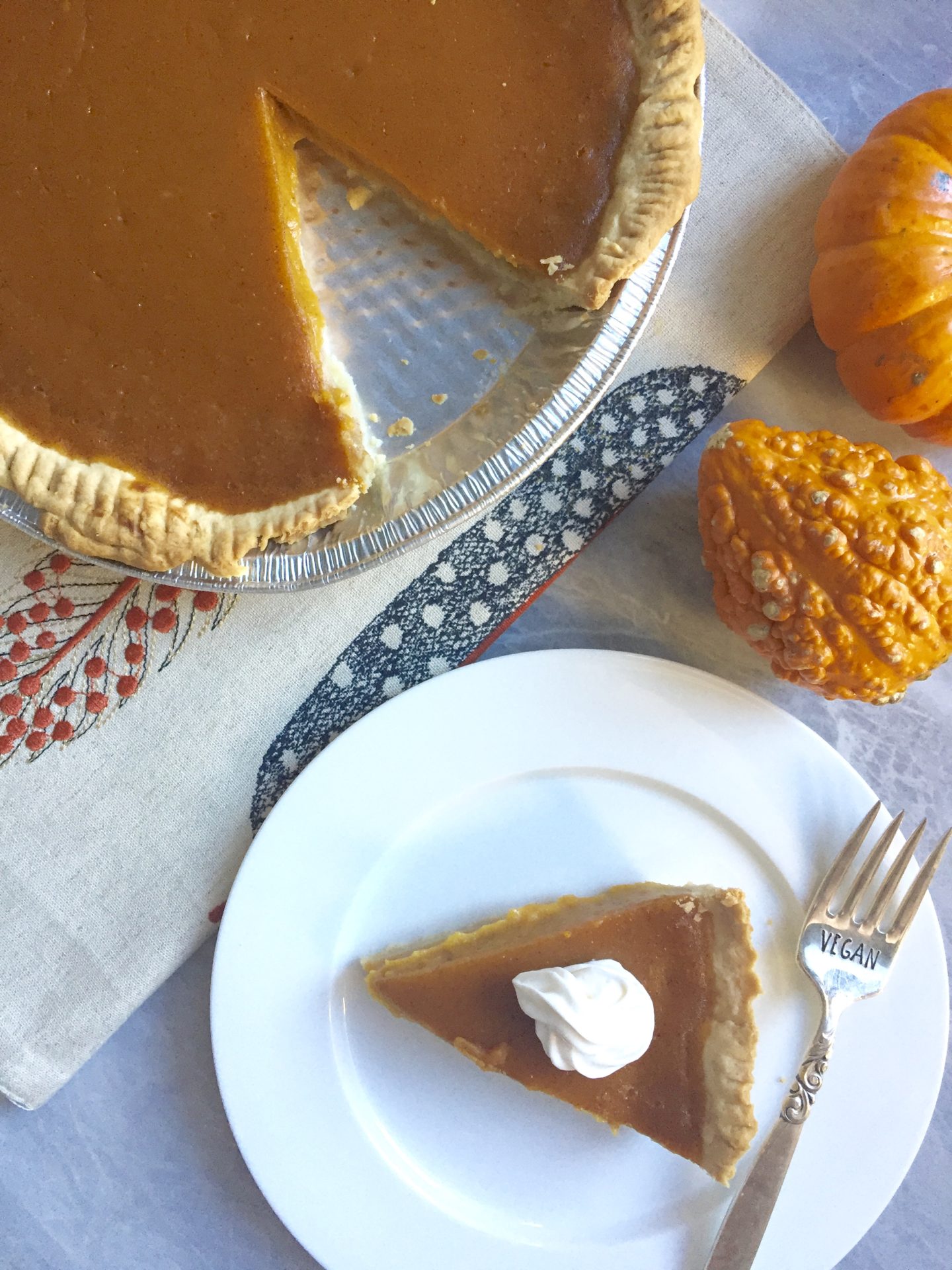 Vegan Pumpkin Pie
2016-11-14 10:41:40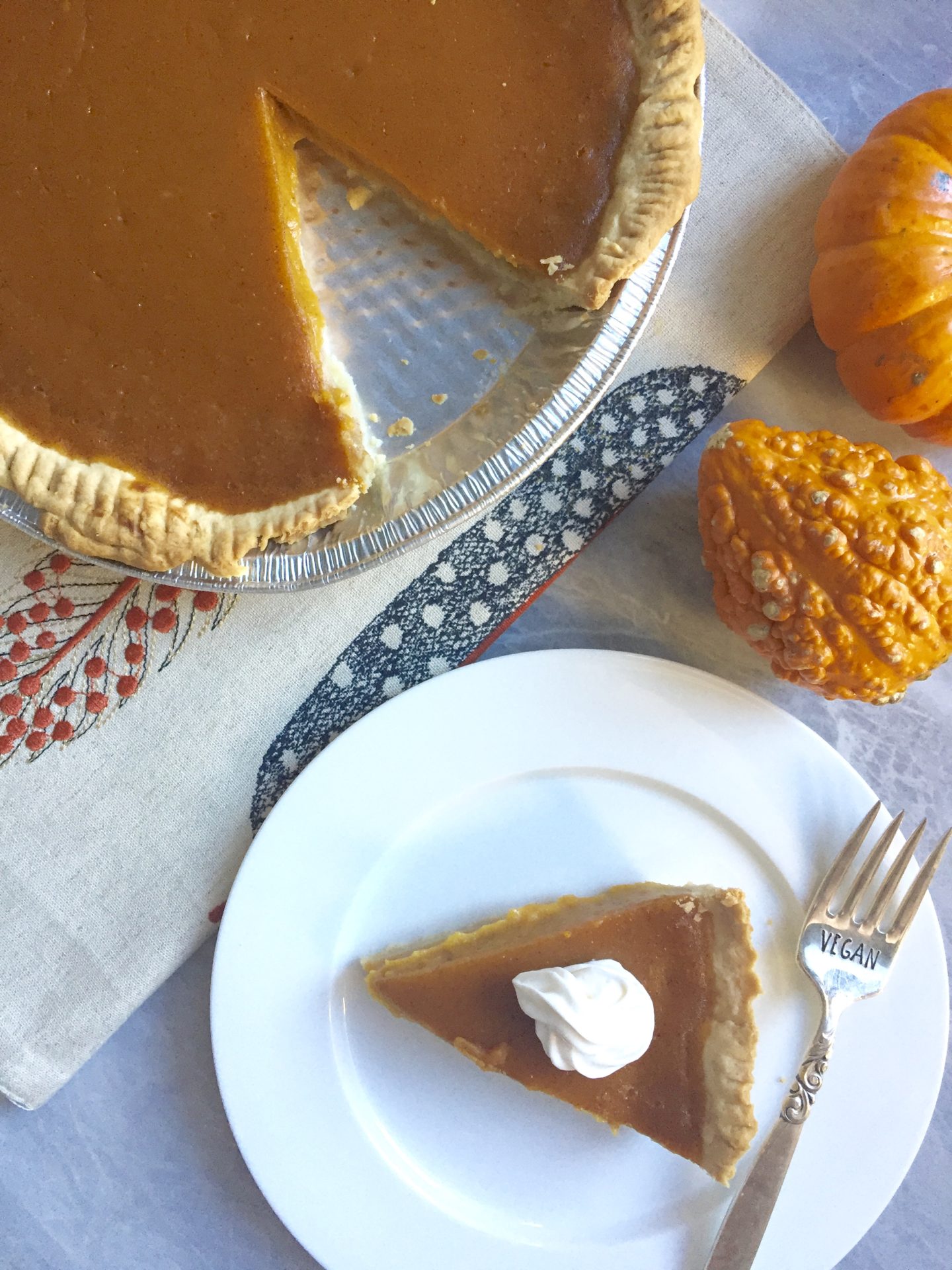 Serves 9
For the Crust
1 1/2 Cups Flour
8 oz Vegan Butter (One Stick & Cubed - Cold)
1/4 Cup Soy Milk (Cold)
1 Tablespoon Maple Syrup (Cold)
1 Tablespoon White Vinegar (Cold)
1/4 Tsp Salt
For the Filling
1 Cup Silken Tofu
1 15 oz Can Pumpkin Puree (Not Pumpkin Pie Filling)
1/2 - 2/3 Cup Maple Syrup (Depends on how sweet you'd like it)
1 1/2 Tablespoon Corn Starch
1 Teaspoon Pumpkin Pie Spice
1 Teaspoon Cinnamon
1/2 Teaspoon Ground Ginger
1 Tsp Vanilla
1/4 Tsp Salt
Instructions
Pre-heat your oven to 350 degrees Fahrenheit
To make the crust, add your flour to a mixing bowl. Add in your cubed butter and mix with your hands until the flour is in crumbles and the butter is in the size of small peas.
Add in your soy milk, maple syrup, vinegar & salt and mix to combine until it becomes a ball of dough. Wrap in saran and leave it in the fridge while you make your pumpkin pie filling.
In a high speed blender or food processor, blend all your filling ingredients. Put aside until ready to use again.
To roll out the dough, flour your work surface and rolling pin. Gently roll it into the shape of your pie pan. If it cracks, that is okay. You will be able to pinch it back together once transferred to your pie pan.
Once your crust is rolled out, gently transfer it to your pie pan and use your hands to form it to the pan. Cracks aren't a big deal as you can easily fix it with the warmth of your hand.
Pour filling into pie crust and cook in oven for 60-1:10 minutes. The crust should look lightly brown and the filling should be slightly jiggly with a few cracks on the top.
Remove for oven and let cook for 30 minutes before putting in the fridge and let sit for 4 hours. Overnight would be great too so this is a perfect recipe to make the night before serving it.
Enjoy!
Plant Based Jane https://plantbasedjane.com/