Jump to recipe
Celebrate Fall with this delicious pumpkin bread with chocolate chips.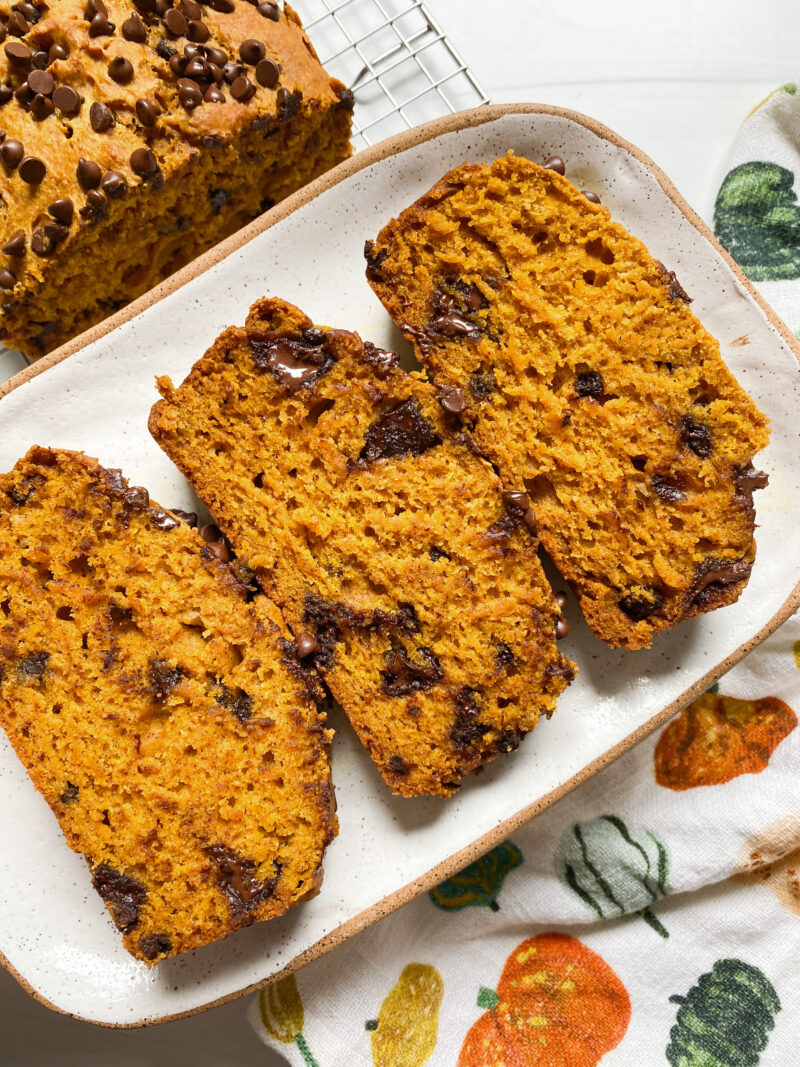 Fall is my favorite season. I love everything about it. The weather, the leaves changing on the trees, PUMPKIN! I love it all. However, I especially love all the yummy flavors that come with Fall. One being Pumpkin Spice.
I don't do many baking recipes on the blog but I intend on changing that this season. I love to bake when it's not super stressful and this pumpkin bread is 100% stress free. I would never upload a recipe to my blog that was super difficult or required ingredients that may be hard to find.
This recipe is loosely based off of my banana bread recipe that I also do recommend trying out.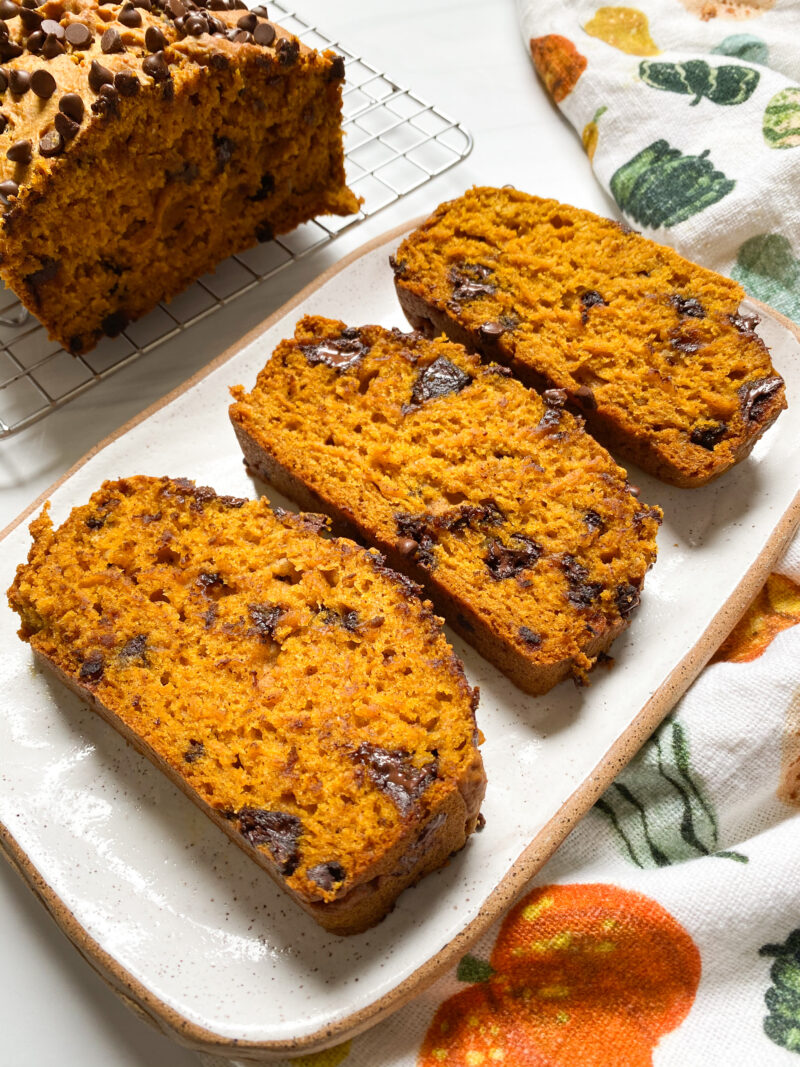 I hope you enjoy this recipe! If you make any of my recipes, don't forget to tag me in your posts/stories @plantbasedjane
Ingredients
2 cups all purpose flour
1 tsp pumpkin pie spice
1 tsp baking soda
3/4 tsp baking powder
1/2 tsp salt
1 15oz canned pumpkin puree
1/3 cup maple syrup
1/4 cup coconut oil
1 tsp vanilla extract
3/4 cups vegan chocolate chips
Instructions
Pre-heat your oven to 350 degrees Fahrenheit and spray a 9x5 loaf pan with some non stick oil spray.
First, prepare your dry ingredients. Combine all your dry ingredients in a bowl and mix to combine.
In a separate bowl, combine all of your wet ingredients. Mix to combine.
Combine your wet ingredients with your dry. Mix well to combine. Fold in 1/2 cups of chocolate chips.
Add to your loaf pan and sprinkle the remaining 1/4 cup of the chocolate chips on top. Place in the oven and cook for 45-55 minutes, or until a toothpick comes out clean. Remove from oven and let cool.
Enjoy!