Jump to recipe
Happy tofu week day 4! Today's recipe is for this delicious baked greek style tofu!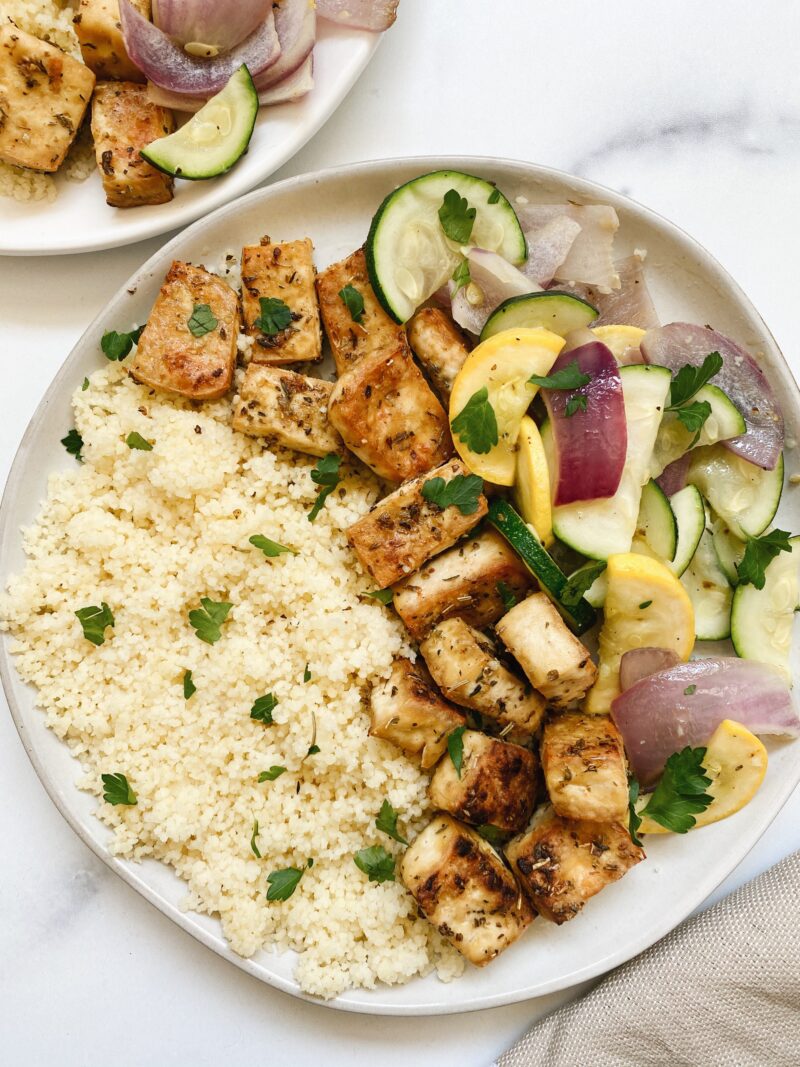 I can't believe tofu week is almost over! This has been one of the best weeks I've had from a creativity stand point in a long time. I'm so sad tomorrow is the last day. However, I will be doing this again in the future with a different ingredient to highlight.
I love the way this recipe came out. It has so much flavor and the texture of the tofu is so perfect from it baking.
I styled it with some couscous and sauted veggies and I totally recommend serving it this way. This made the perfect lunch after shooting and I also had enough leftovers for the next few meals.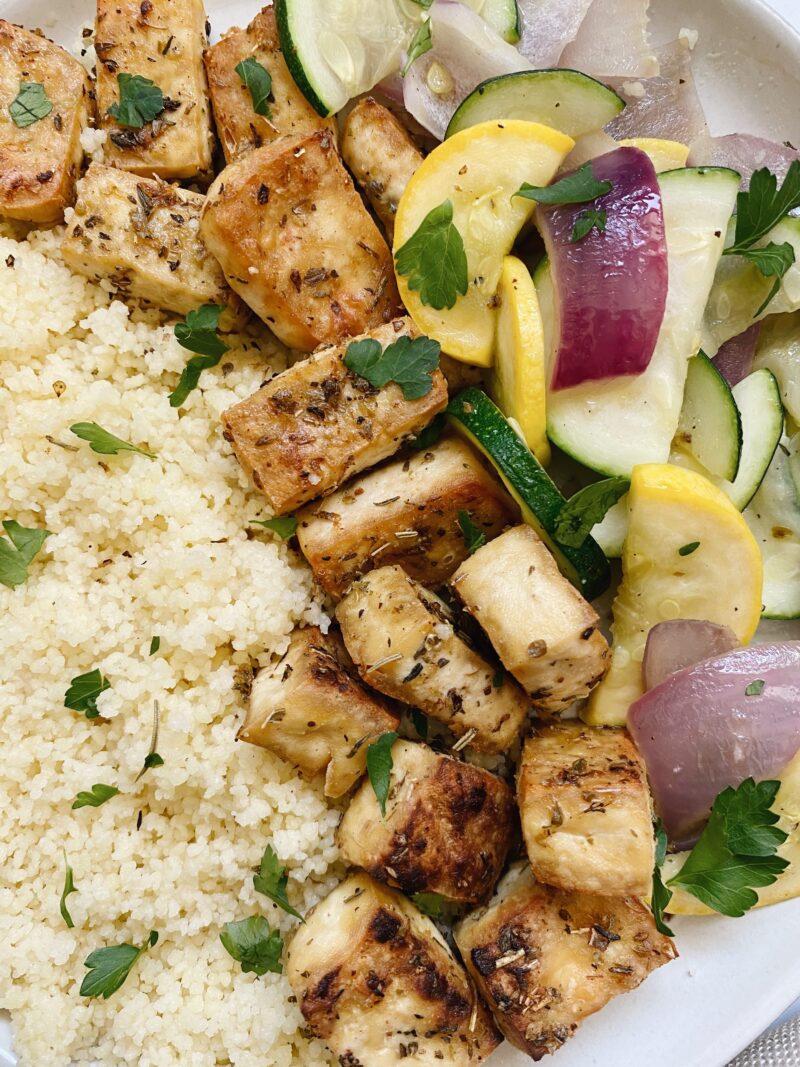 I hope that you enjoy this recipe! If you make any of my recipes, don't forget to tag me in your stories/posts on instagram @plantbasedjane
Greek Style Tofu

Ingredients
1 16oz package of super firm tofu
1/4 cup olive oil
1 lemon, juiced
1 tsp dried rosemary
1 tsp dried oregano
1 tsp garlic powder
1/2 tsp salt
1/2 tsp pepper
Instructions
Drain and press tofu for 15-20 minutes. I do this by placing the tofu between paper towels and stacking heavier objects on it (books, pots/pans,etc).
Meanwhile in a large bowl combine the marinade ingredients.
After 20 minutes, cut tofu into 1/2 inch cubes. Place in the marinade. Toss tofu in the marinade mixture and let sit.
While the tofu marinates, pre-heat your oven to 400 degrees Fahrenheit.
Place tofu cube on a baking sheet lined with parchment paper. Cook for 20 minutes. After 20 minutes, flip tofu and continue baking it for 15 minutes. Serve.