Jump to recipe
A baked version of Bang Bang Tofu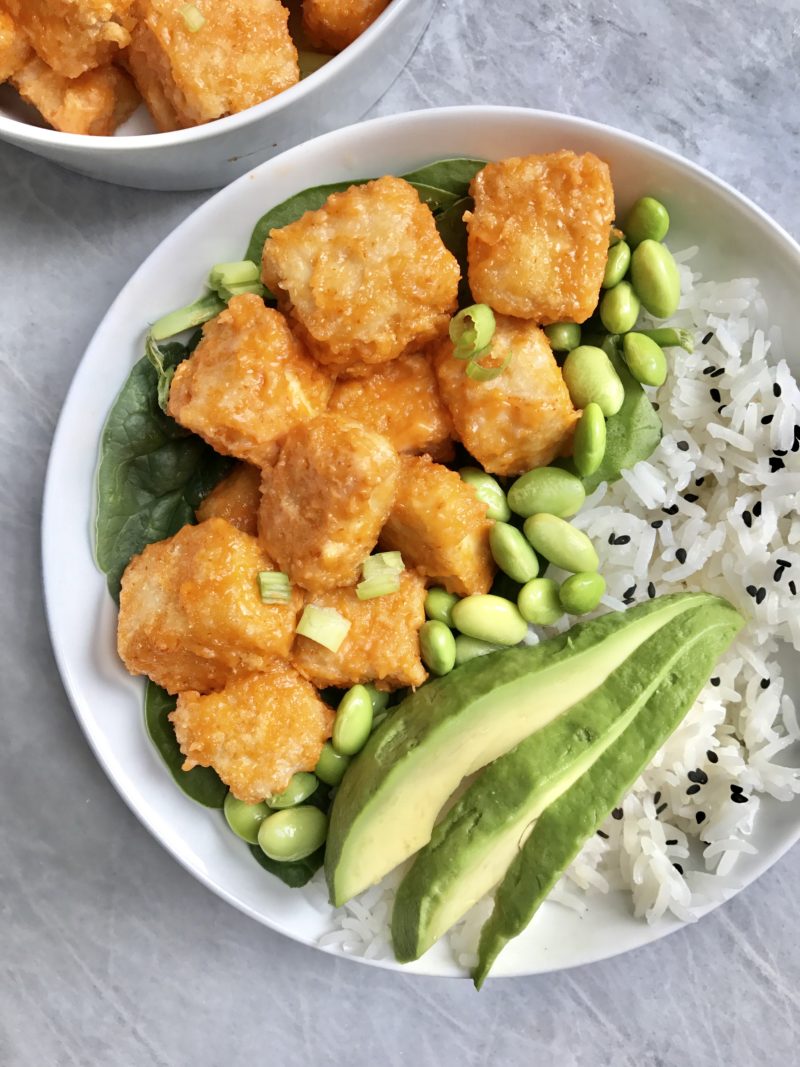 I love anything that is breaded in some panko and fried up! It's a delicious way to eat vegetables, tofu…literally anything. However, let's skip all that extra added oil and bake some panko breaded tofu.
It gives it a similar affect without all the extra fat. Genius, right?
This recipe came to me when I was brainstorming (like I usually do) different recipes to make for my blog. Tofu recipes are highly requested and I want to be able to fulfill that for you guys.
I thought this recipe would be super creative and not your average way to eat tofu.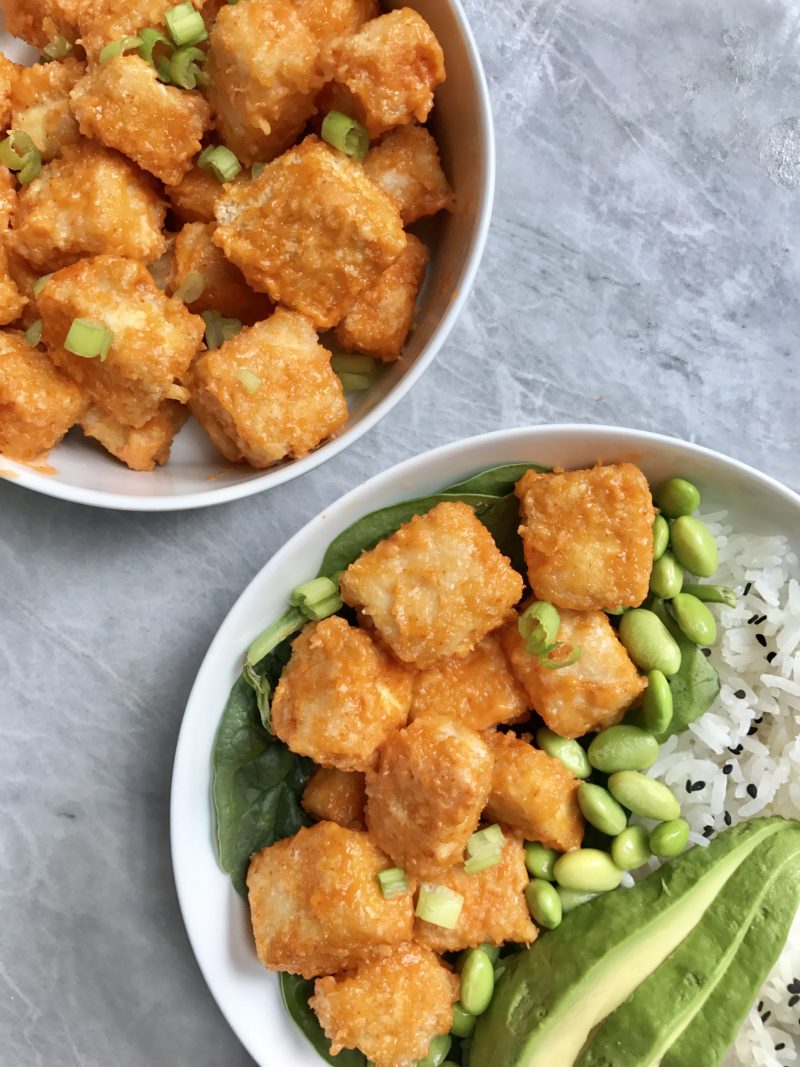 Also, who doesn't love mayo? Follow Your Heart makes the best vegan mayonnaise and is the one I used for this recipe.
Also…Sriracha is in this recipe. Duh. Sriracha is a gift from god! I use a lot of hot sauces (I even am apart of a hot sauce subscription) but I always go back to my one true love.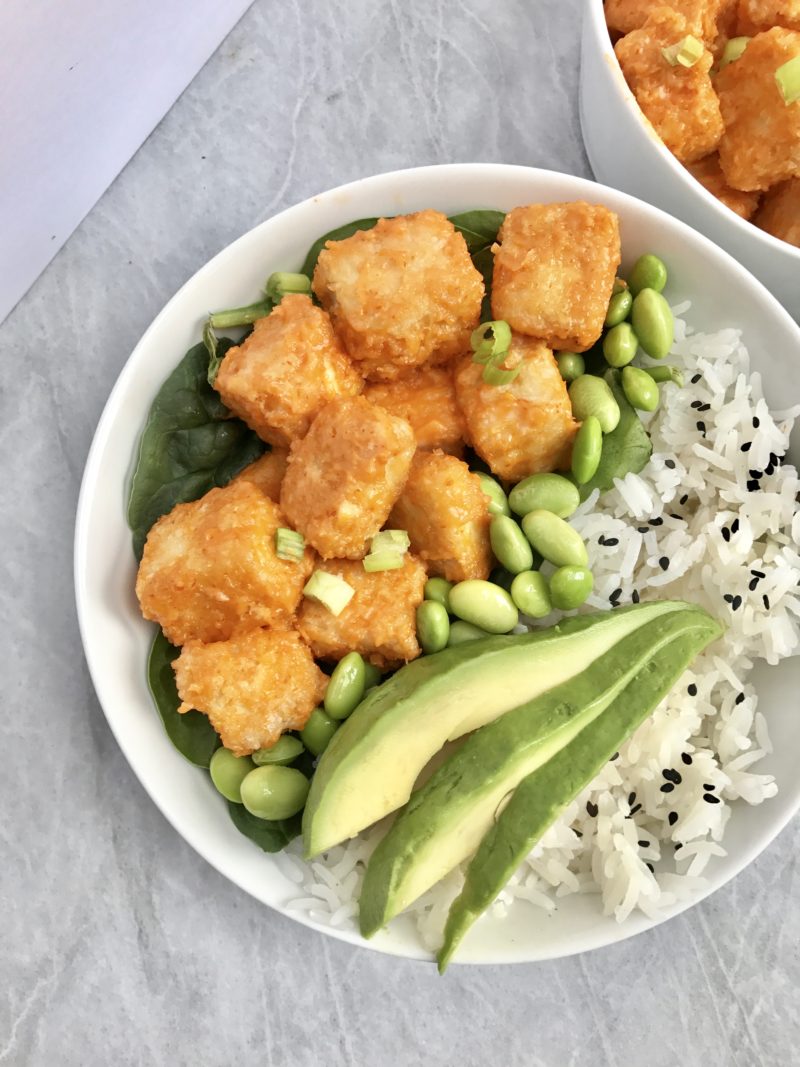 I kid you not, this recipe went FAST in my household. My parents absolutely loved it! When I get the parent (non-vegan) stamp of approval, I know my recipe is good to go. My main goal is to make recipes that are Vegan, delicious, and non-Vegan approved. Isn't it great to show others that we just don't eat salad and sing around a campfire?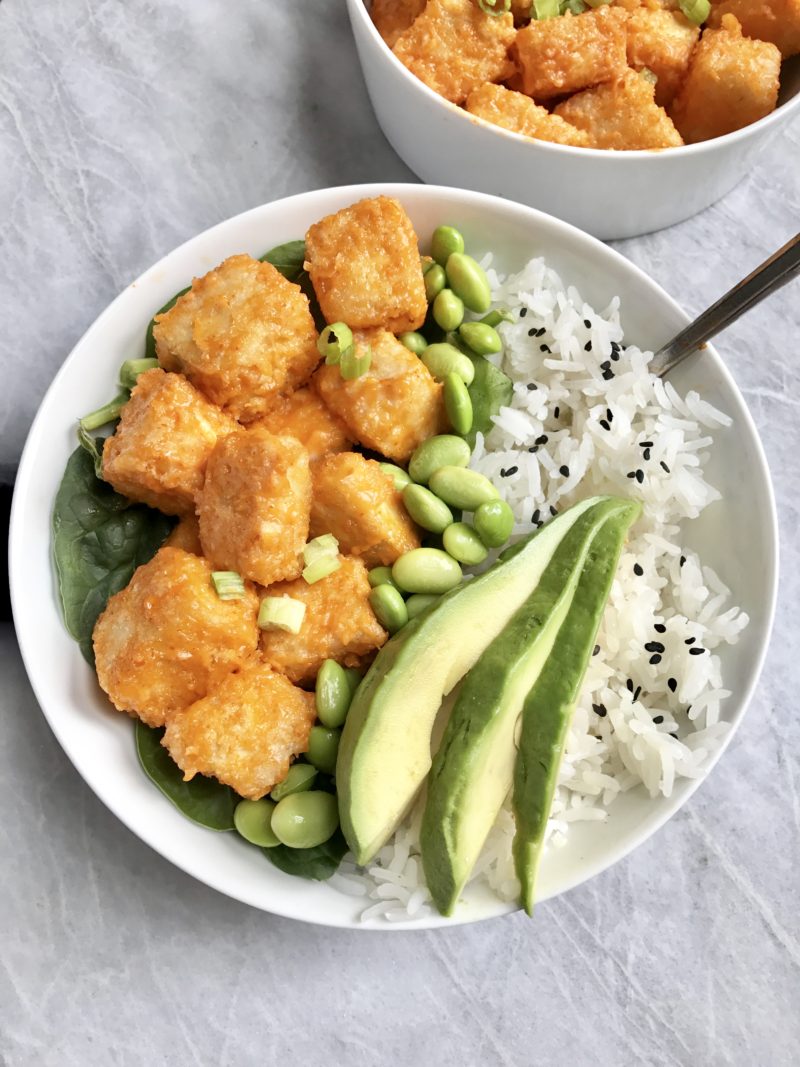 I hope you guys enjoy this delicious & easy recipe!
If you ever make any of my recipes, don't forget to tag me @plantbasedjane so I can see!
Baked Bang Bang Tofu

Ingredients
1 Block of Extra/Super Firm Tofu
1 Cup Panko Bread Crumbs
1 Cup Flour
1- 1 1/4 Cup Water
1/4 Cup Vegan Mayonnaise
2-3 Tbsp Sriracha
1 Tsp Rice Wine Vinegar
1 Tsp Garlic & Onion Powder
Instructions
Open your tofu and cut into 1 inch cubes. Press tofu for 20 minutes (I put it in between paper towels and place heavy objects on it).
After 20 minutes, pre-heat your oven to 375 degrees Fahrenheit.
Set up your breading station. Combine your flour, garlic powder, onion powder and water in a bowl. Add water gradually to form a slightly thinner version of a pancake batter. You don't want it too thick.
Add your panko to another bowl and begin the process. Dip each cube into the wet batter, to the panko, to a baking sheet lined with parchment paper. Make sure all cubes are evenly coated with batter and panko. Repeat process until all the tofu cubes are breaded.
Place in oven for 20 minutes. After 20 minutes, flip and cook an additional 25 minutes. Ovens vary, so keep a watchful eye.
While the tofu is cooking, make your sauce. Combine your vegan mayo, Sriracha & rice vinegar in a bowl. I added 2 tablespoons of Sriracha but add as much as you like depending on level of spice.
When your tofu is done, place in a bowl and pour sauce over. Mix until evenly coated.
Serve Immediately.