Jump to recipe
A fresh and light take on marinara sauce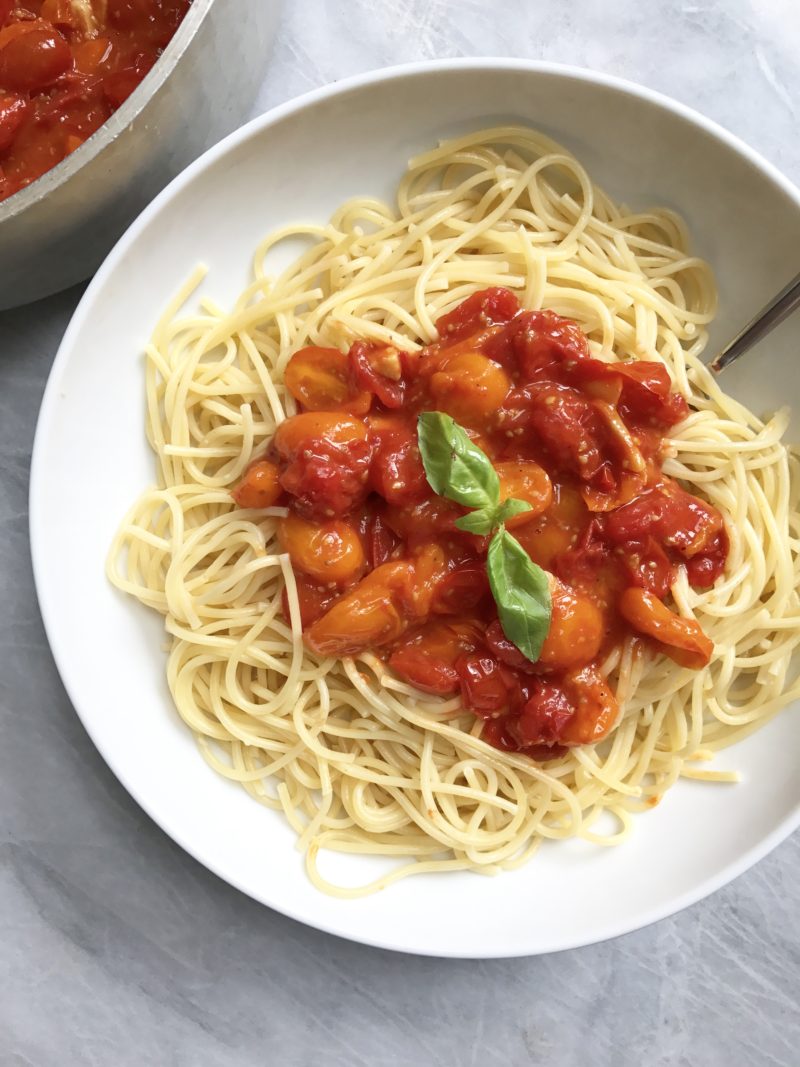 We are so close to tomato season I can taste it. While Fall is my favorite season, Summer produces the best produce in my opinion. Strawberries, Tomatoes, Peaches…All my favorites. To prep for this amazing produce season, I wanted to make this fresh AF tomato sauce for you guys.
Nothing here is from a can or box, this is straight up fresh tomatoes. The best sauces to have.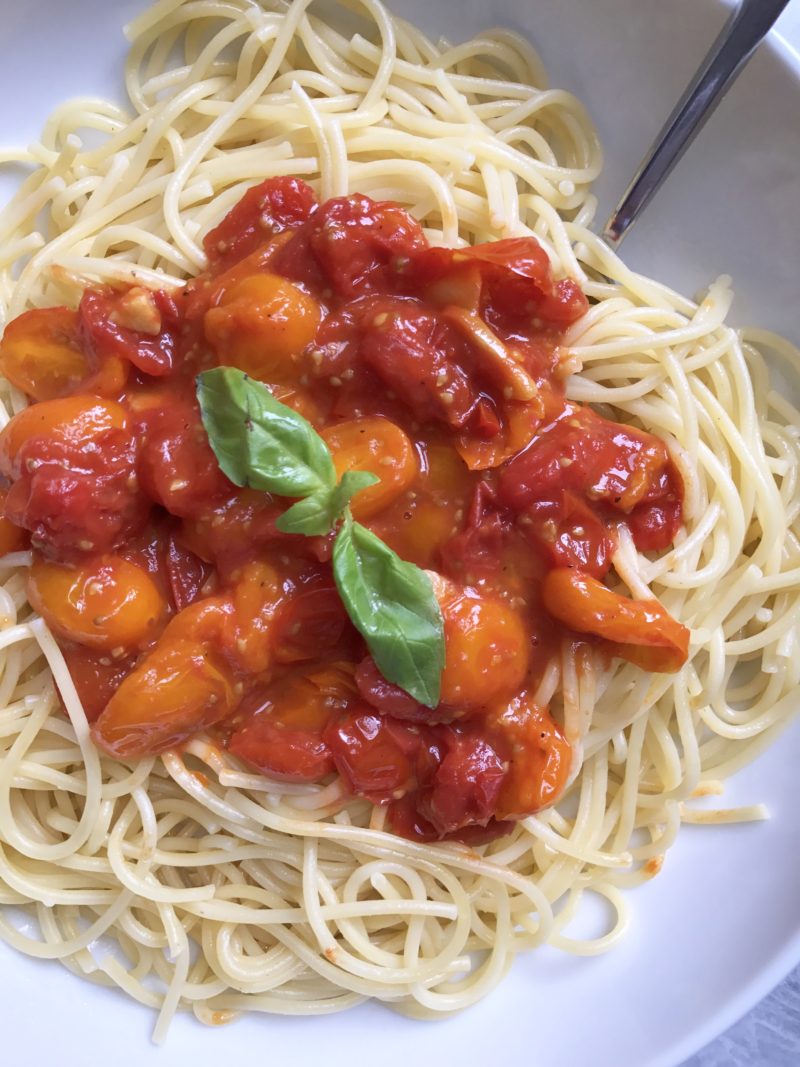 Fresh sauces are the best for a few reasons…1. The taste is so much more pure 2. It takes 10x faster to make since we are using fresh and picked straight from the vine produce. Since fresh tomatoes only take a short time to cook down, this is a perfect week night dish when you want to whip something up very quickly.
It's also great to bring to parties of BBQs this summer! With tomatoes near it's season, this will go over extremely well.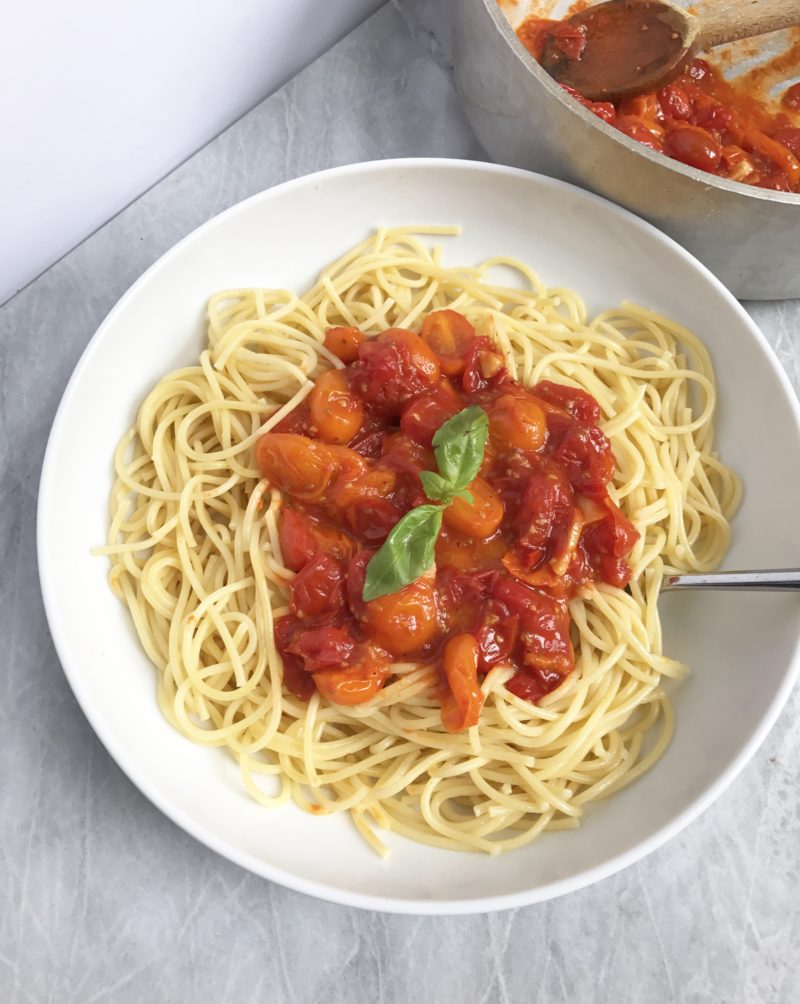 I hope that you enjoy this recipe!
If you ever make any of my recipes, don't forget to tag me on Instagram @plantbasedjane so I can see!
Fresh Tomato Pasta Sauce

Ingredients
3 1/2 Cups Cherry Tomatoes
1/2 Package Spaghetti
2-3 Garlic Cloves
1 Tablespoon olive oil
1/2 Tsp Salt
1/2 Tsp Pepper
Handful of Basil Leaves, Chopped.
Nutritional Yeast for flavor
Instructions
After halving your tomatoes and cutting your garlic, heat a pan on medium heat with olive oil and garlic.
Meanwhile, begin to bring a large pot of salted water to a boil and cook your pasta.
When your garlic becomes lightly brown, add your tomatoes. Add salt and pepper. Cook on low-medium heat for 15-20 minutes.
When your pasta is done, drain it and add it directly to your fresh sauce. Mix well to combine and add your basil and nutritional yeast. Serve.