Interested in more pantry/freezer friendly recipes? This lemon orzo dish with peas is perfect!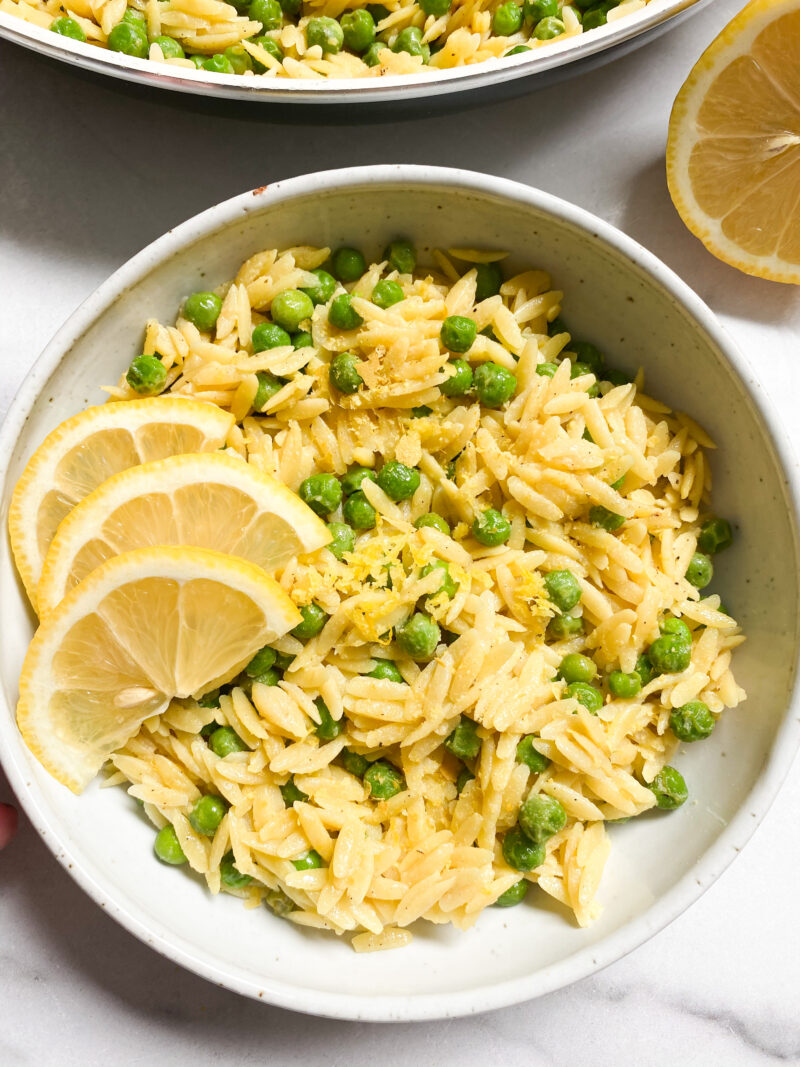 If you're reading this around the time this recipe is posted, you would know of the pandemic we are facing with COVID-19.
People are stocking up on groceries, toilet paper (still trying to figure that one out), and other essential items. While the groceries stores by me are stocked with produce, people are practicing social distancing which means they may not go to the grocery store enough to purchase fresh produce weekly.
I am also in that boat. I have been going to the store every other week and only leaving my house to walk my dog. I have purchased enough frozen vegetables and pantry items to last for a couple of weeks at a time. I have NOT been hoarding.
So with that being said, for the next two months (hopefully only two months) my recipes are going to shift and become more pantry/freezer friendly. It would be ignorant of me to continue on using a ton of fresh product in my recipes because 1. not everyone will have weekly access to this 2. I, myself, am practicing social distancing and quarantining.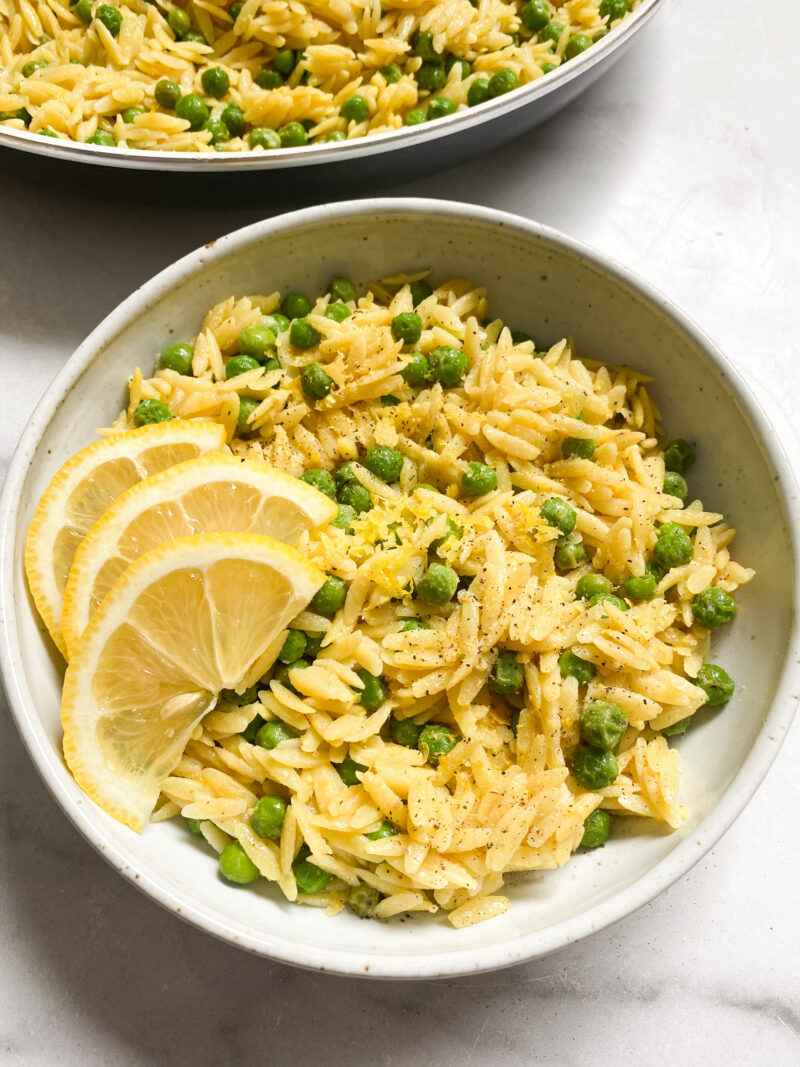 This recipe is extremely pantry/freezer friendly. The only real fresh produce item used is a lemon which will last while kept on your counter/fridge. I buy a bag of lemons every time I go to the store because I use lemons daily. Lemon water, on my recipes, etc. I consider lemons to be an essential item in my household! I also use vegan butter but if you don't have you can sub for olive oil.
So what makes this recipe pantry/freezer friendly?
Orzo pasta
Olive oil
Frozen peas
Orzo pasta
Vegetable broth
Garlic Powder
Nutritional Yeast
As stated about I did include one lemon and vegan butter in this recipe.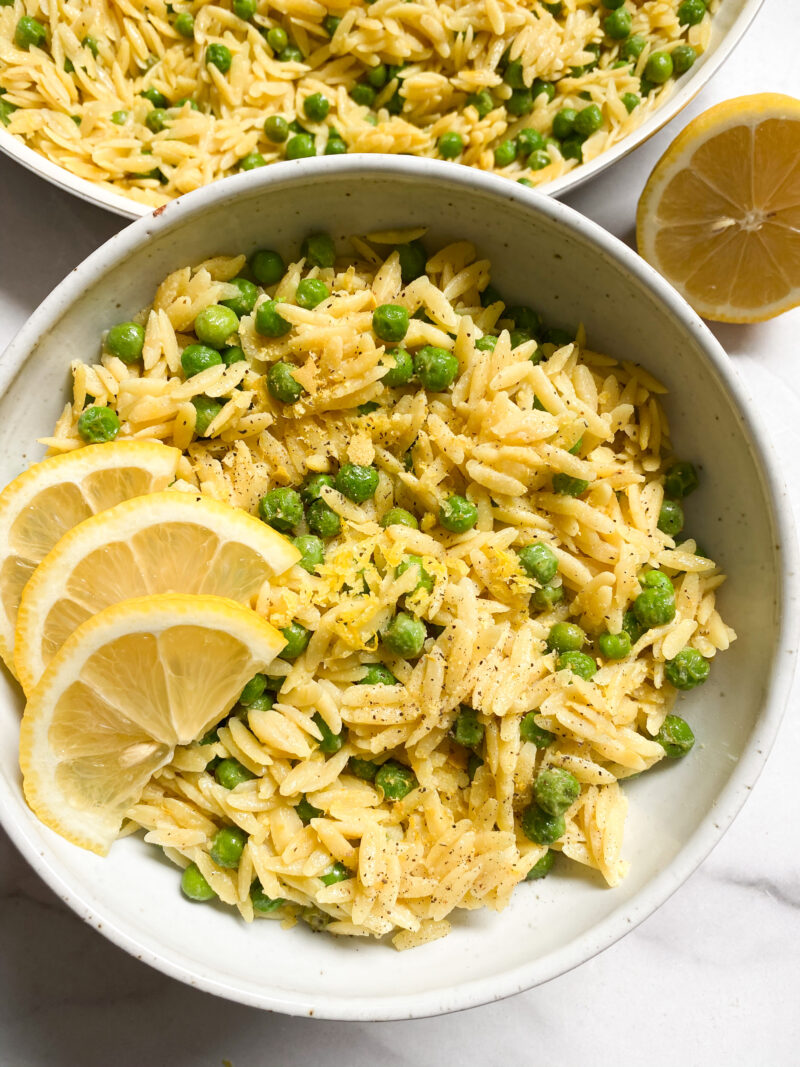 I hope that you enjoy this recipe! If you make any of my recipes don't forget to tag me in the photo or stories on IG @plantbasedjane.
I also wanted to thank ALL the doctors, nurses, grocery store workers, doormen, ANYONE who is working right now. You work doesn't go unnoticed and I appreciate all you're doing to keep us safe and keep life relatively normal.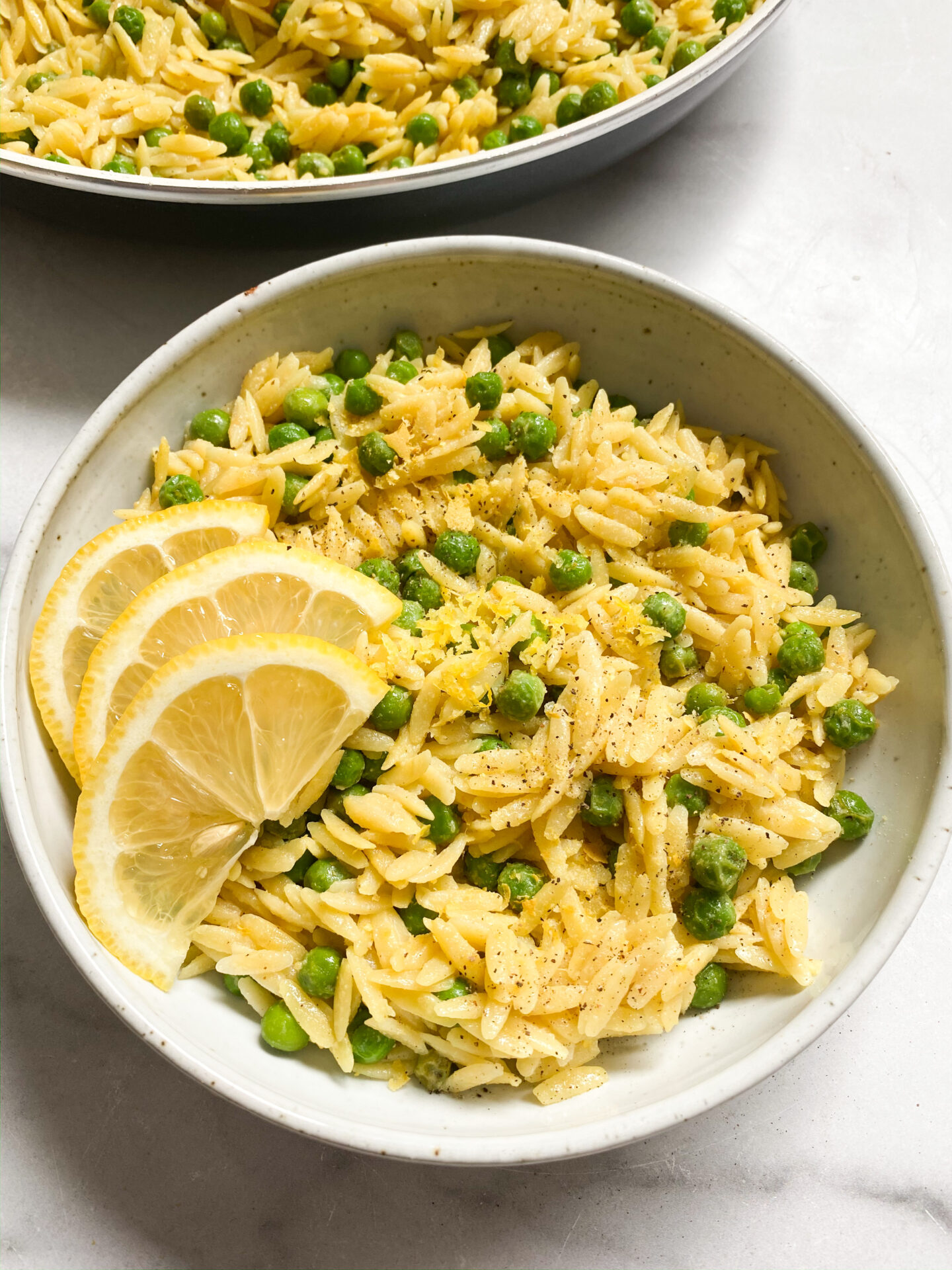 Easy Lemon Orzo & Peas
2020-03-26 11:24:53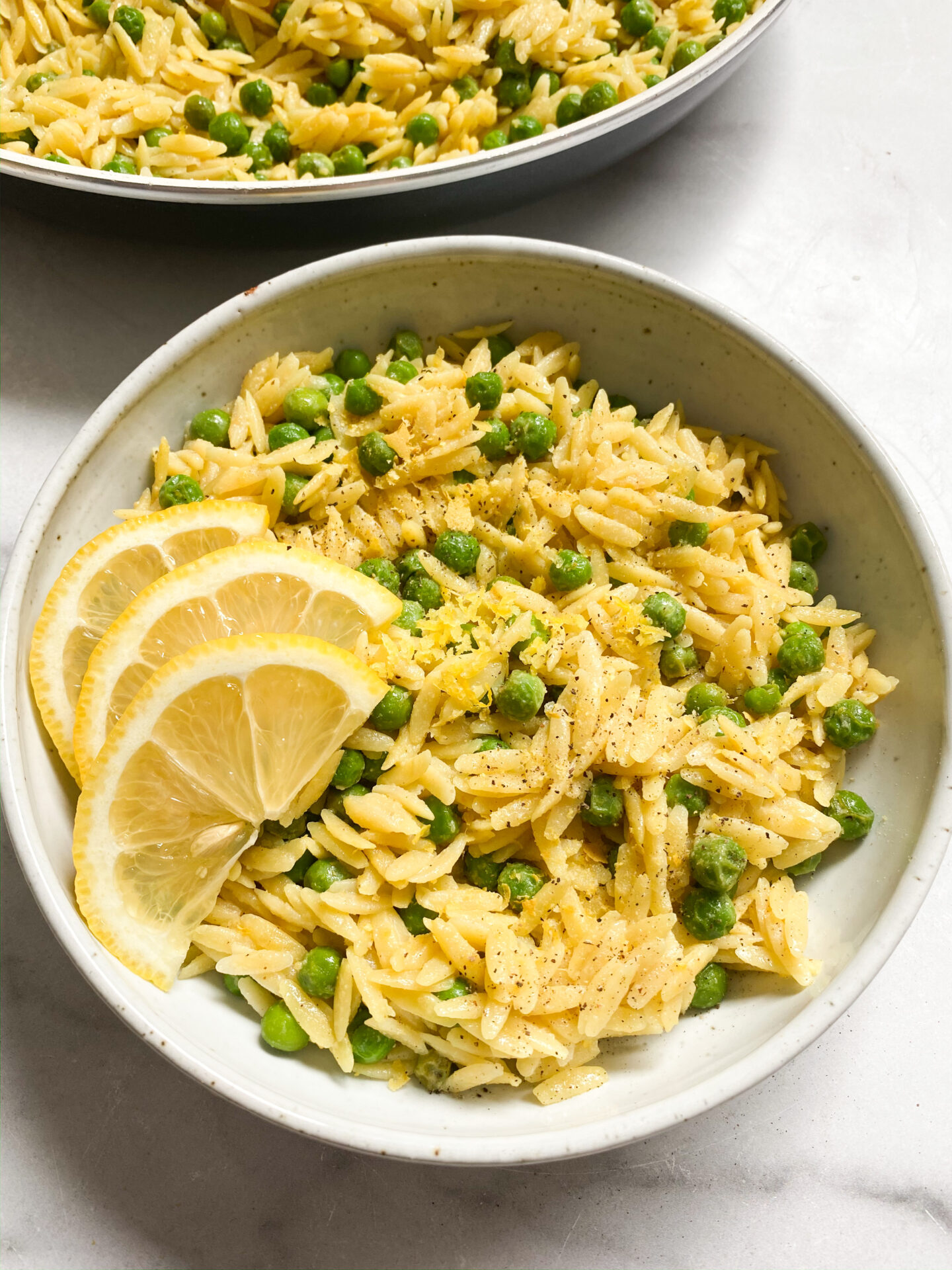 Ingredients
1 1/2 cups orzo pasta
1 tablespoon vegan butter
1 tablespoon olive oil
1/4 cup vegetable broth
Juice from 1 lemon
1/4-1/2 tsp garlic powder
1 1/2 cup peas
1/3 cup nutritional yeast
Zest from half a lemon
salt & pepper to taste
Instructions
Bring a large pot of salted water to a boil. Cook orzo according to package instructions and defrost peas. Set aside.
Heat up a large skillet and add in your olive oil and butter. Once the butter has completely melted add in your vegetable broth. Allow for it to cook down for 30 seconds. Add in your lemon juice and and garlic powder. Mix well to combine.
Add in your orzo and peas and coat everything in the sauce. Once everything is combined add in your nutritional yeast and lemon zest. Salt & pepper to taste. Mix to combine and serve!
Plant Based Jane https://plantbasedjane.com/