Jump to recipe
A perfect Summer recipe, this Vegan "Tuna" Pasta Salad is delicious and easy to make!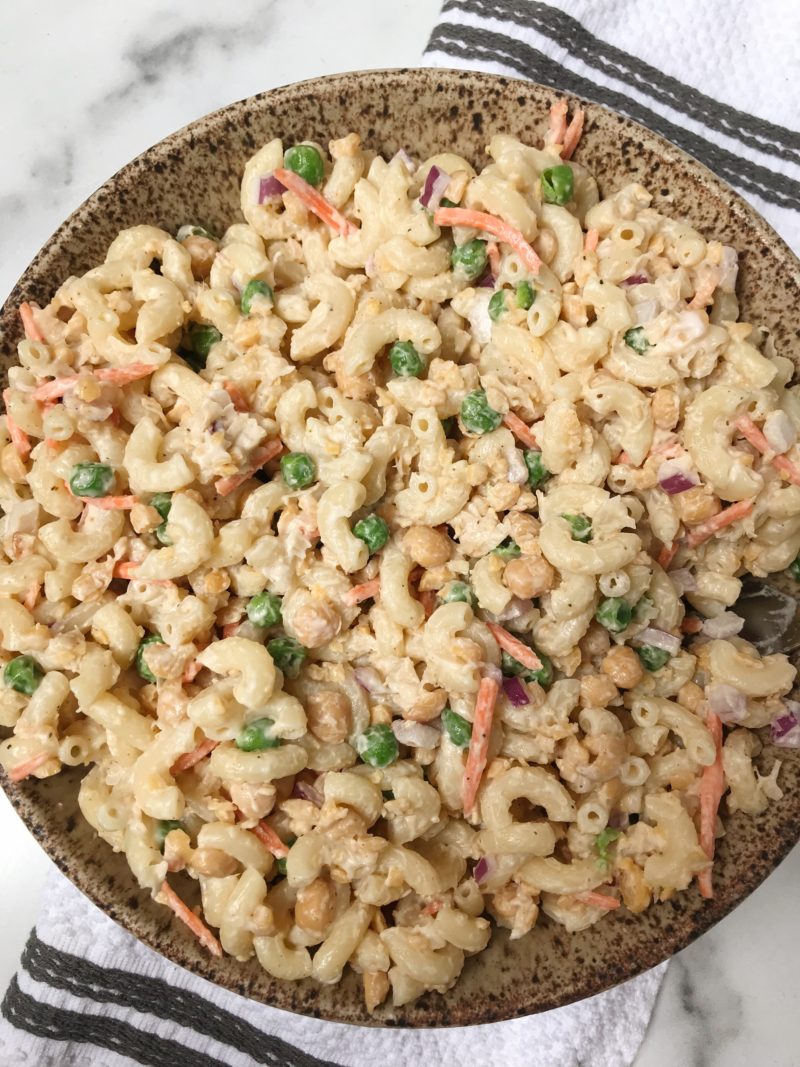 After going Vegan, I found a strong appreciation for chickpea "tuna" sandwiches. They are so delicious and easy to make, but also a fantastic protein source.
So as I was thinking, I came to the realization that "tuna" chickpea salad could also be great in a pasta salad!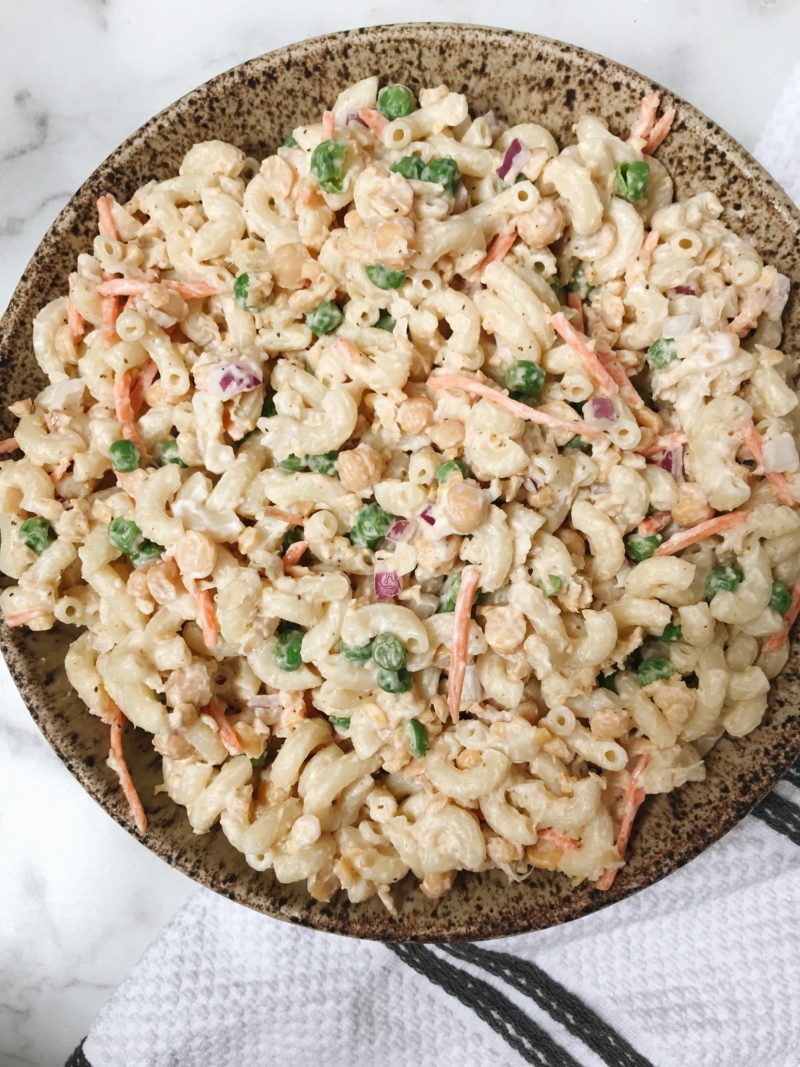 This recipe came together incredibly fast because you can prep all your other ingredients as your pasta cooks! With the fillings you can add whatever you like but I decided to go more of the traditional route!
I think this recipe could be perfect for the remainder of summer, or even to make in bulk and have it throughout the week. This recipe is easy to bring to work/school because 1. No tuna smell 2. It's meant to be eaten at room temperature.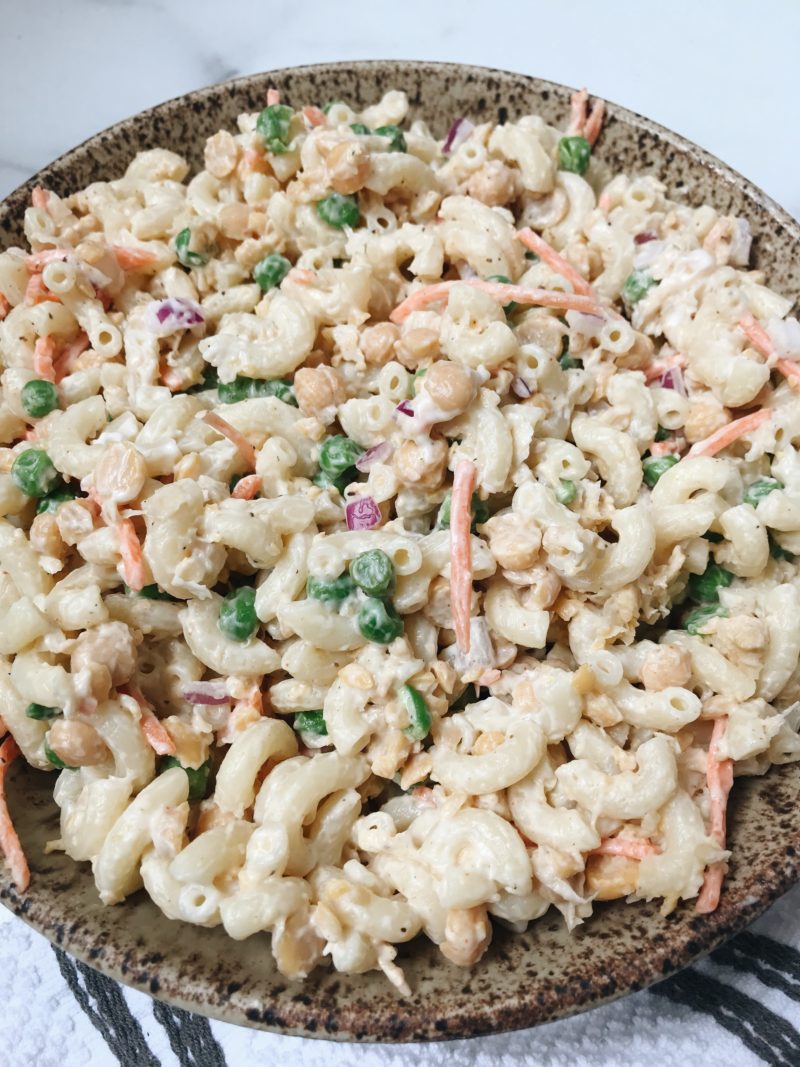 I hope that you enjoy this recipe! It's delicious and a perfect staple to serve to family or bring to a gathering!
If you ever make any of my recipes, please tag me @plantbasedjane on Instagram so I can see!
Vegan "Tuna" Pasta Salad

Ingredients
2 Cups Uncooked Elbow Pasta
1 15oz Can Chickpeas
1/2 Cup Shredded Carrot
1/2 Cup Peas
1/4 Cup Red Onion
1/2 Cup Vegan Mayo
1 Tsp Dijon Mustard
1/2 tsp Old Bay Seasoning
Salt & Pepper to taste
Instructions
Bring a large pot of water to a boil and add in your pasta. Cook according to package instructions.
As your pasta is cooking, prepare your other ingredients. Wash and drain your chickpeas, add them to your serving bowl, and mash them with a fork. I like leave a few whole chickpeas!
Chop your onion, and shred your carrots. Add them with your peas to the serving bowl.
When your pasta is done cooking, drain and rinse with cold water until they're no longer warm. Add them to the serving bowl and add in your mayo, dijon, old bay & salt and pepper. Mix to combine and serve!