If you follow me on Instagram, you know I have been eating this like crazy a few times a week. I created this recipe one day when I was bored and wanted something new to eat. Though this recipe has no resemblance to Chana Masala, I believe on this day I was craving it and combined a bunch of items from my pantry into a pan and ended up making it into a chili inspired dish. I know Chana Masala to suddenly creating a chili is insanely different, but sometimes you have to work with what you have.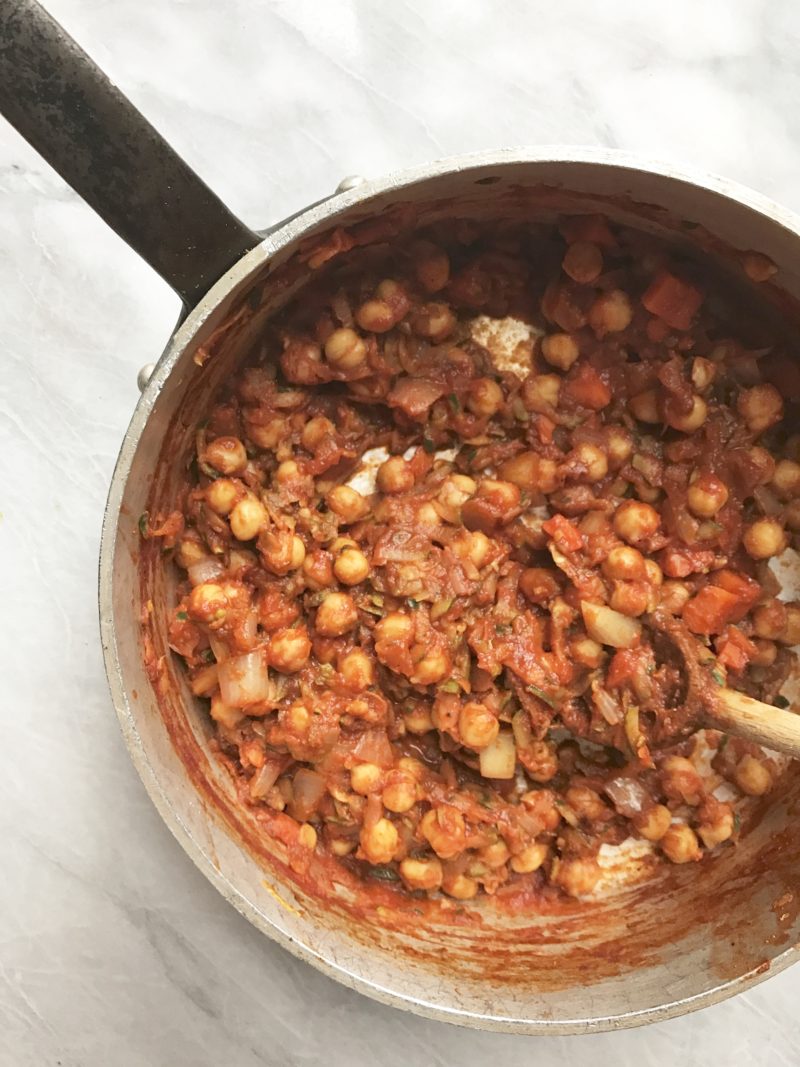 When I first created the recipe, it was using pasta sauce. I wanted to make this more unique and from scratch to put my own stamp on this random dish. I didn't even know what to call it. So I came up with the name Stovetop Chickpea Chili Stew.
I am so happy that I randomly created this because it is just SO delicious. It is hearty, filling, and goes great with so many dishes. At first I would only eat it with rice but I now love it with potatoes. It is full of protein and packed with veggies so it's a great way to get a well balanced meal that takes no time and tastes amazing.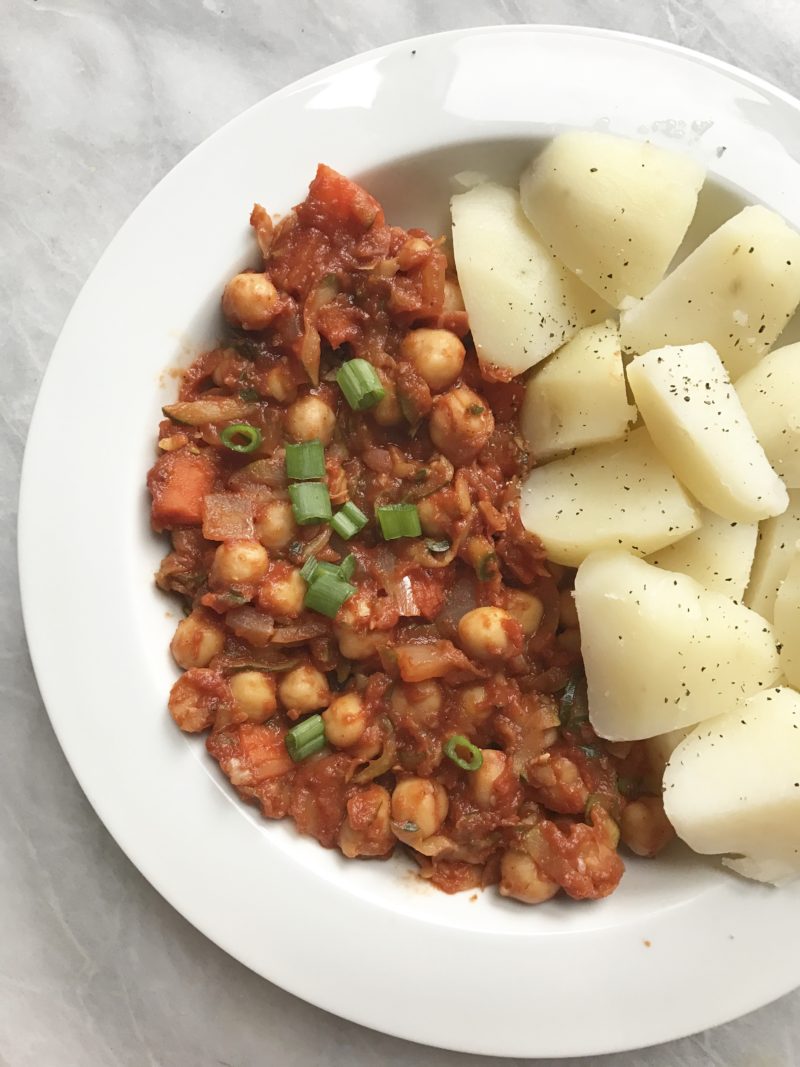 I also love to add additional veggies like broccoli to the dish to make it even more filling and healthy.
I am all about those quick and easy meals that you can make in bulk and eat it throughout the week. It just makes life so much easier to have those hearty meals in no time and keep you satisfied throughout the day.
Remember if you make this, "tag" me on Instagram so I can see!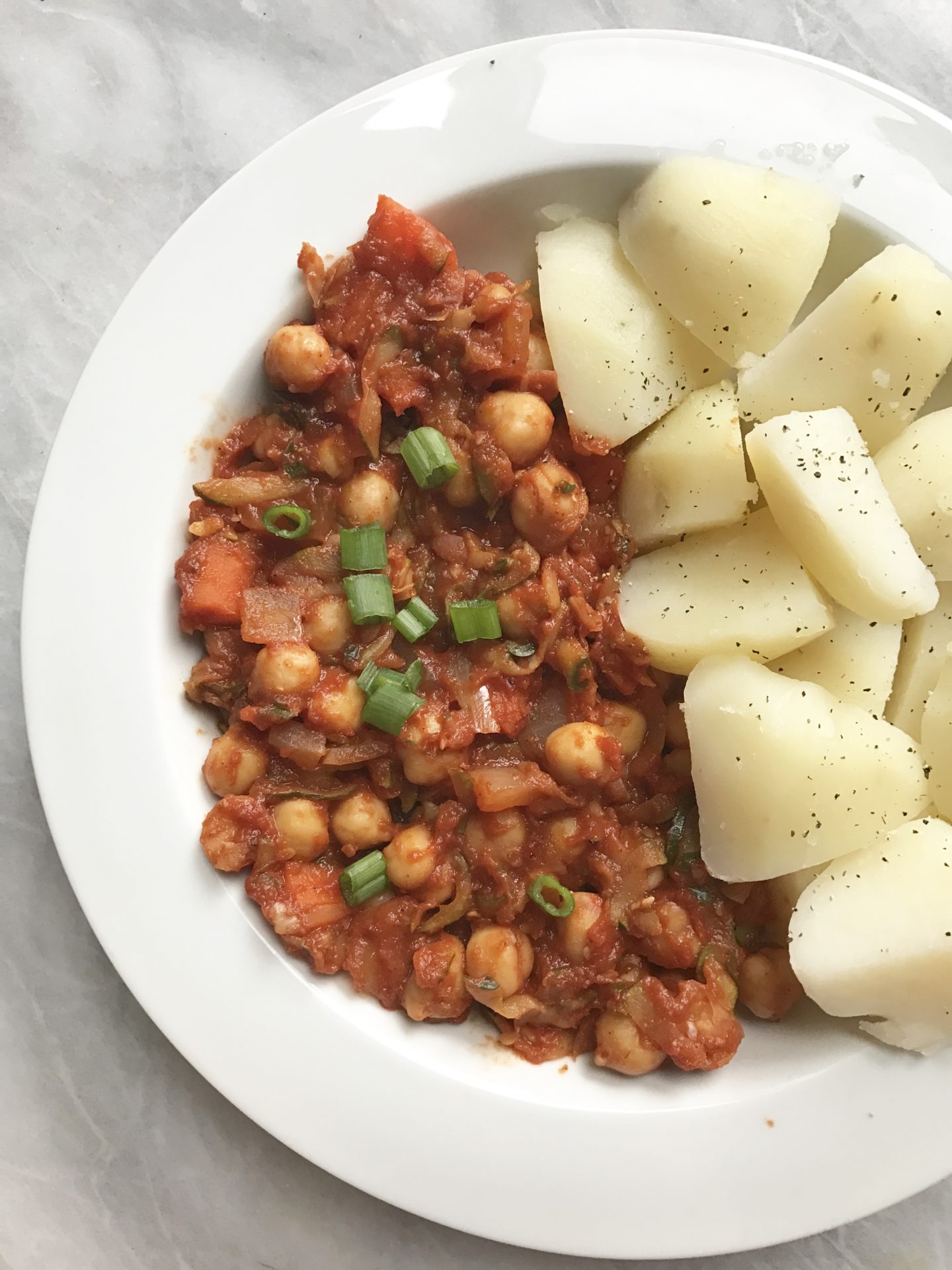 Easy Stovetop Chickpea Chili Stew
2017-01-02 11:36:59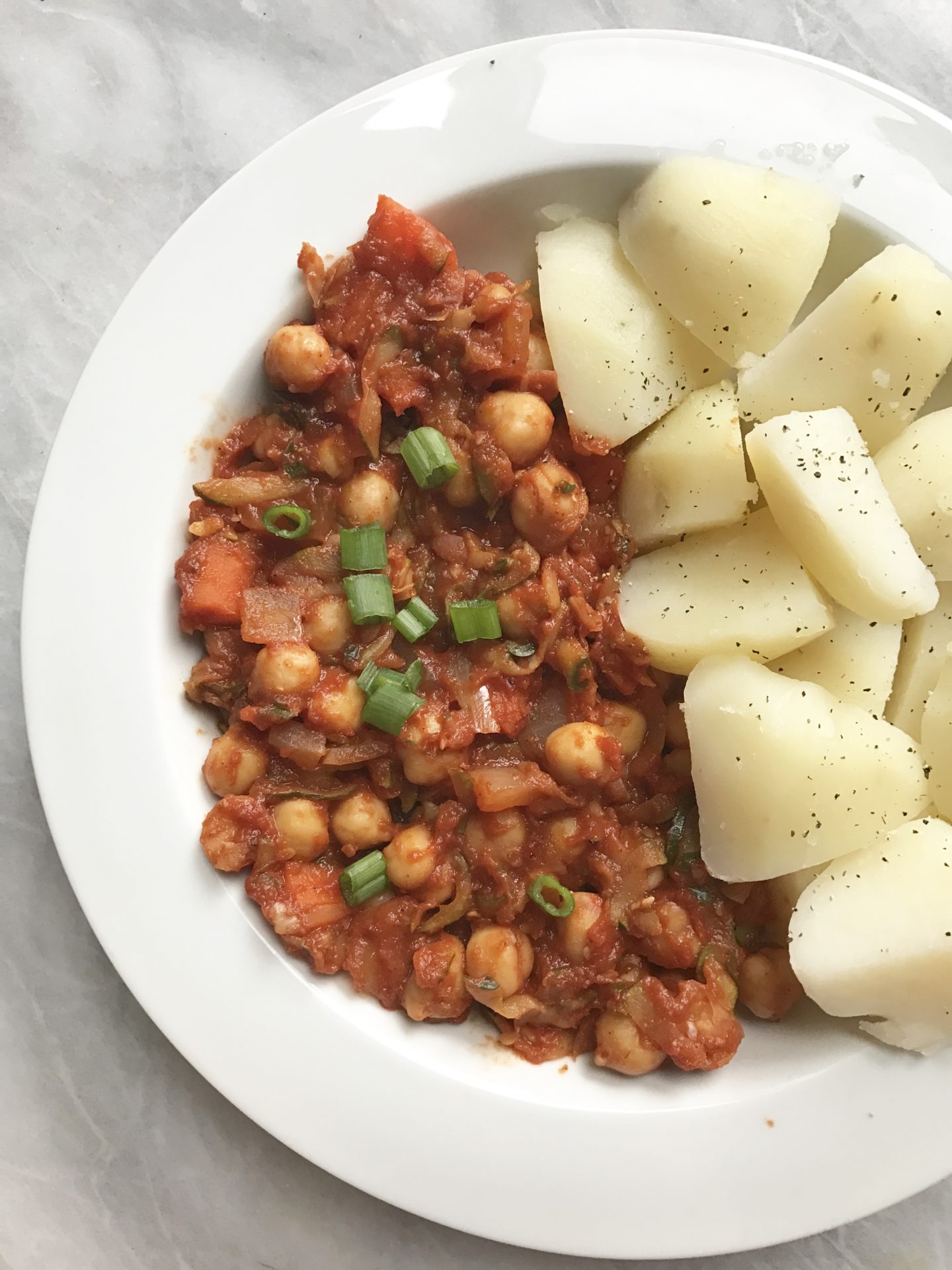 Serves 4
Ingredients
1 15oz. Can Rinsed & Drained Chickpeas
1 Small Onion, Chopped
1/3 Cup Carrots, Chopped
2 Zucchinis, Shredded
2 Garlic Gloves, Minced
1 Tablespoon Tomato Paste
1 Cup Tomato Passata
1 Tsp & 1/2 Tsp Brown Sugar (Or Coconut Sugar)
1/4 Cup Nutritional Yeast
1 Tsp Chilli Powder
1/4 Tsp Smoked Paprika
1/4 Tsp Pepper
Dash Red Pepper Flakes
Salt To Taste
Instructions
Begin by chopping your carrots and onions & shredding your zucchini by using a standing grater.
Heat up a large sauté pan with olive oil (or water) and cook onions and carrots for 5-6 minutes.
After 5-6 minutes, add in your garlic and zucchini. Cook for another 2 minutes.
After 2 minutes, add in your chickpeas and cook until zucchini has fully cooked down (Another 2-3 minutes). Add in your tomato paste and stir to combine, making sure everything is evenly coated.
Add in your one cup of passata (could also use tomato sauce (canned, NOT flavored in any way. Passata is already lightly salted.)
Add in your sugar and taste. Sometimes you may need less or more so add it gradually.
Add in your chili powder, smoked paprika and nutritional yeast and let cook for another 5 minutes or until fully thickened. Then, add in your pepper, red pepper flakes and salt.
Serve alongside rice, potatoes, or whatever you like!
Plant Based Jane https://plantbasedjane.com/