Sometimes recipe testing can go horribly wrong. For example, you will have an idea in mind for how you want something to come out but there are cases where it will come out the exact opposite. That is how this recipe was born.
The North East was hit with some pretty frigid temperatures and snow this past weekend. All I wanted was some comforting meals that were still healthy. Since I don't have many soup recipes on my blog, I decided it would be smart to make a soup using lentils and potatoes. Both are hearty and healthy and items I have been eating like crazy lately.
My measuring calculations didn't go as planned because my soup turned into a stew once I took it off the heat. The lentils absorbed pretty much all the veggie broth creating this hearty and mind blowing lentil stew.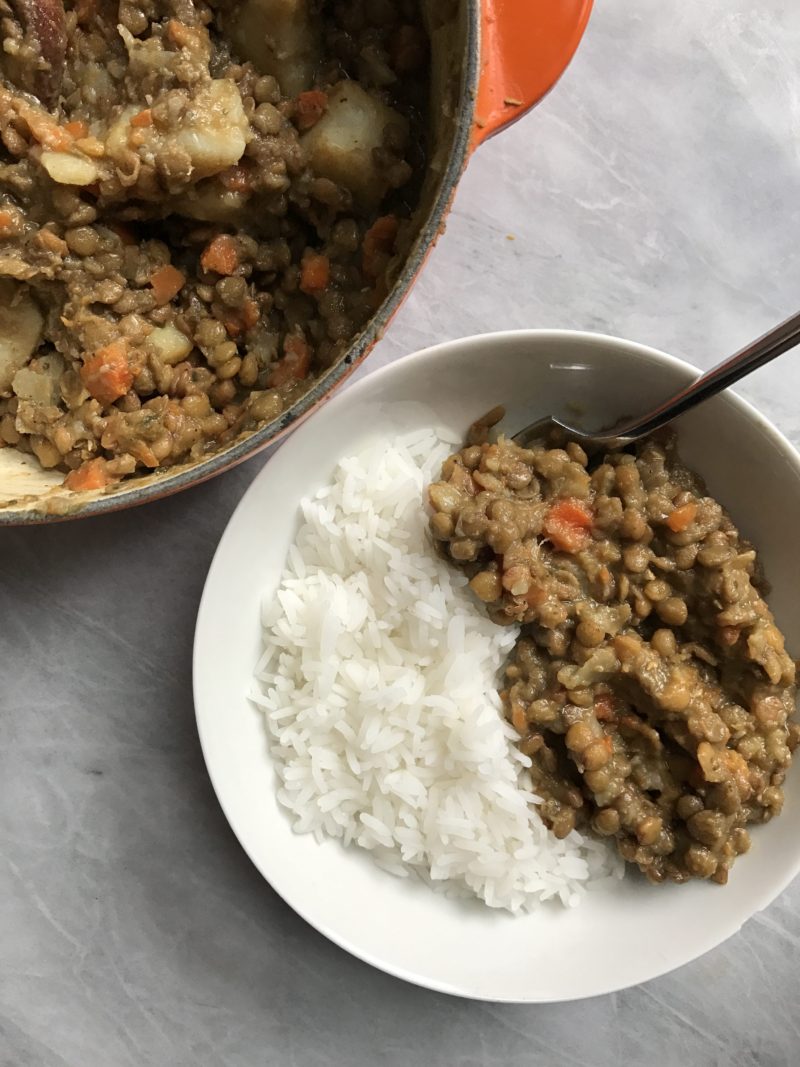 This recipe is so simple to make but has that slow cooked "crock pot" feel to it.
This also my first time making my own lentils. I usually shortcut and buy canned lentils but I felt like experimenting and I need to experiment more. My lack of experience showed in this recipe however it turned out to be amazing and I am very proud of it.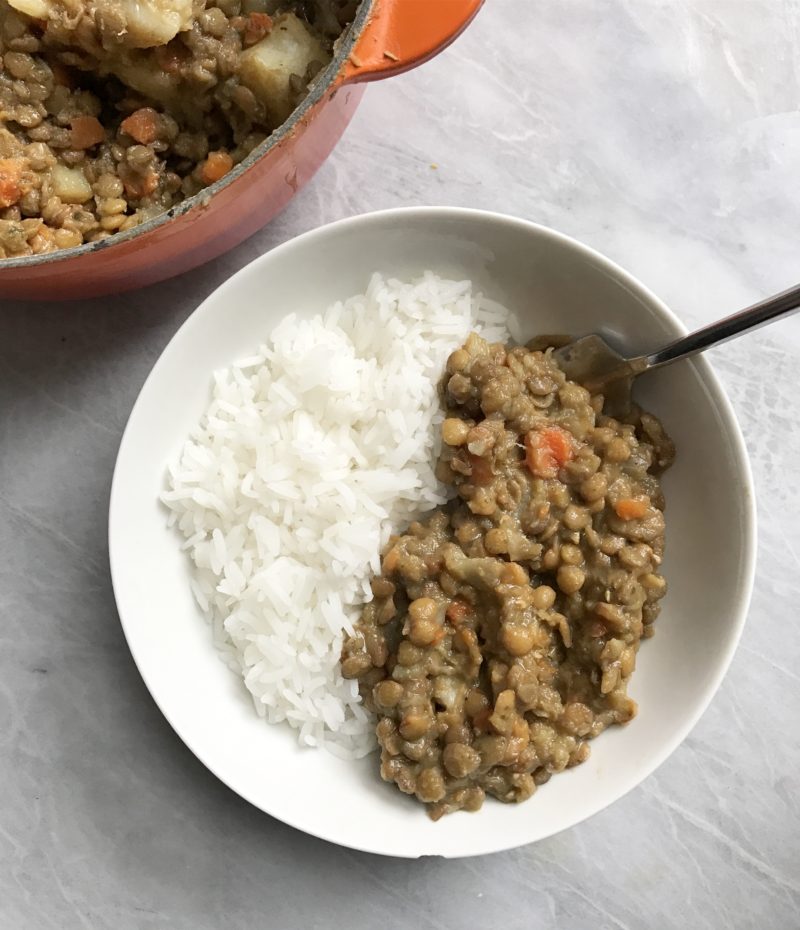 I hope you enjoy this recipe and if you make it "tag" me on Instagram so I can see!
Lentil & Potato Stew
2017-01-12 14:16:28
Ingredients
1 Medium Onion, Chopped
1 Cup Carrots, Chopped
1 Large Russet Potato, Skinned & Shopped
3 Garlic Cloves
1 Cup Green Lentils
3 Cups Vegetable Broth
1 Tablespoon Dried Parsley
½ Tsp Poultry Seasoning
Salt & Pepper To Taste
Instructions
After chopping your veggies, heat a dutch oven or large pot on medium with some water. Add in carrots and carrot and water sauté for 7 minutes or until onion becomes translucent.
Add in your garlic and cook for another 2-3 minutes. You can add a bit more water If needed.
After 3 minutes add your broth, potatoes and lentils to the pot and bring to a boil and simmer for 30 minutes or until lentils are tender.
After 30 minutes, take your mixture off the heat and let It stand for another 20 minutes.
By then, most of the broth should be absorbed and you're ready to eat!
Plant Based Jane https://plantbasedjane.com/