Who knew that you could create pesto with the main ingredient being something other than basil? Out of boredom and A LOT of arugula I decided to experiment in my kitchen. I am used to making a standard pesto with basil and avocado but I decided to switch it up a little bit.
For starters, this recipe is completely nut free. Since I am allergic to all nuts, all of my recipes happen to be nut free! I just decided to skip adding a replacement all together and wanted this to be super basic.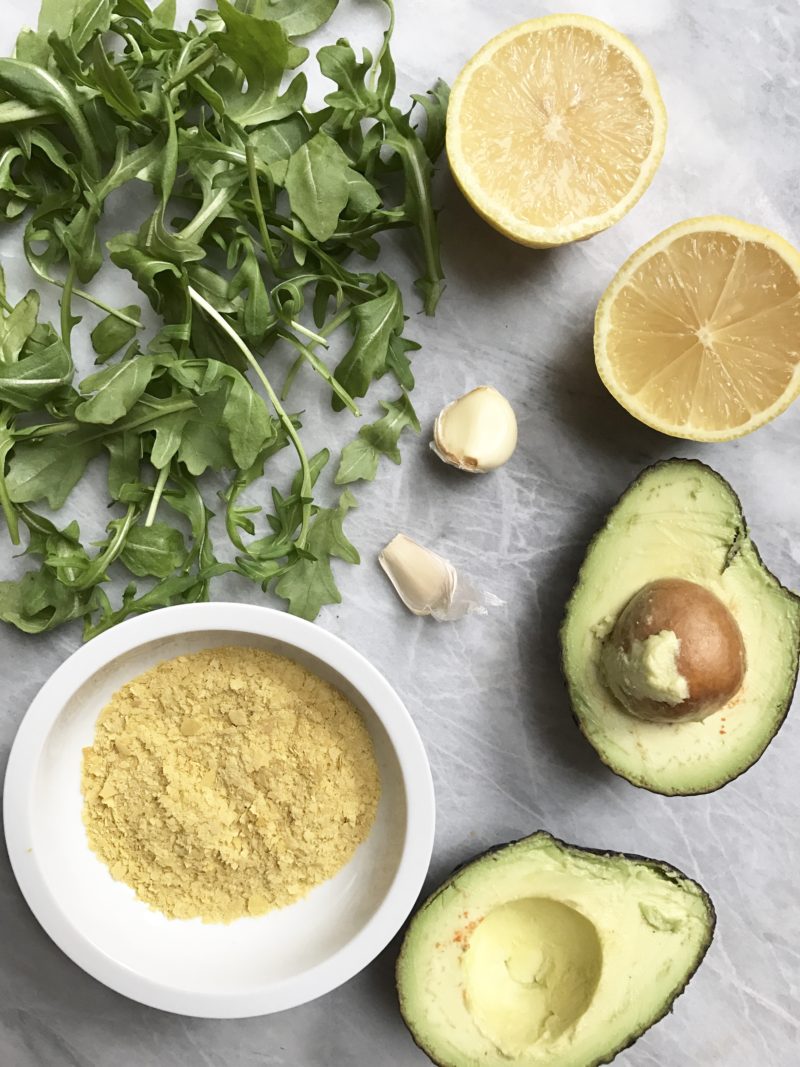 To make this pesto oil free, I replaced olive oil with avocado. Not only does this make it so much better but it also makes it super creamy and luxurious.
Arugula has a delicious peppery bite and adds such a great dimension of flavor to this pesto dish. The balance between the lemon and garlic brings the arugula out without it being super harsh.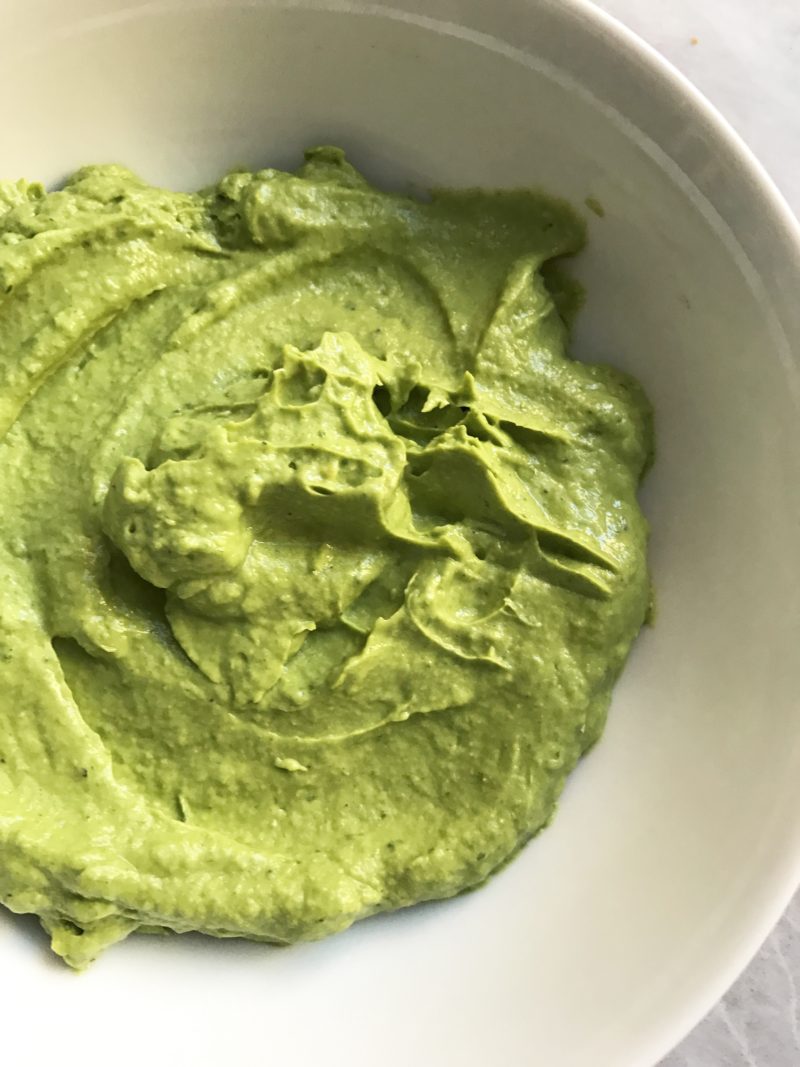 I never had pesto for over 20 years of my life. I would always avoid it because traditional recipes always include pine nuts. After I realized that I could make my own I started to do it like crazy! Now I am having fun creating different flavors but still maintaining that pesto flavor. This could also be great on toast or on pizzas!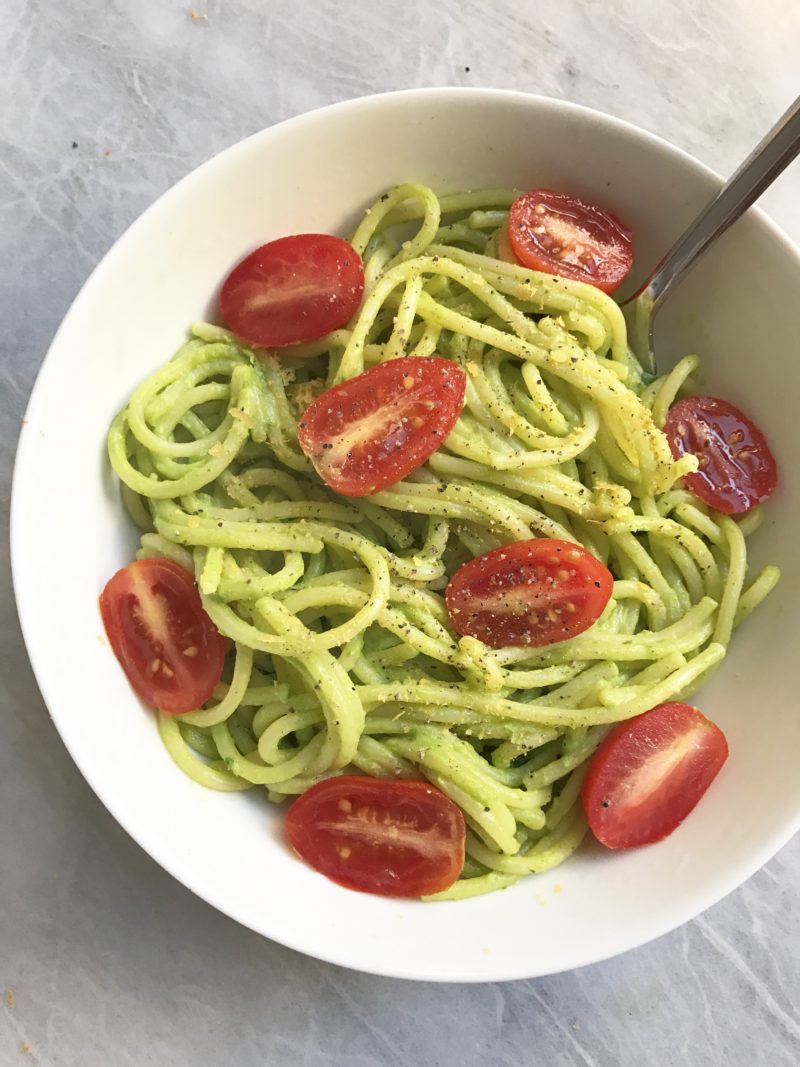 I love to top a pesto pasta dish off with some fresh tomatoes, pepper and nutritional yeast! This recipe is so satisfying and takes no time to put together.
Remember if you make this, "tag" me on Instagram so I can see!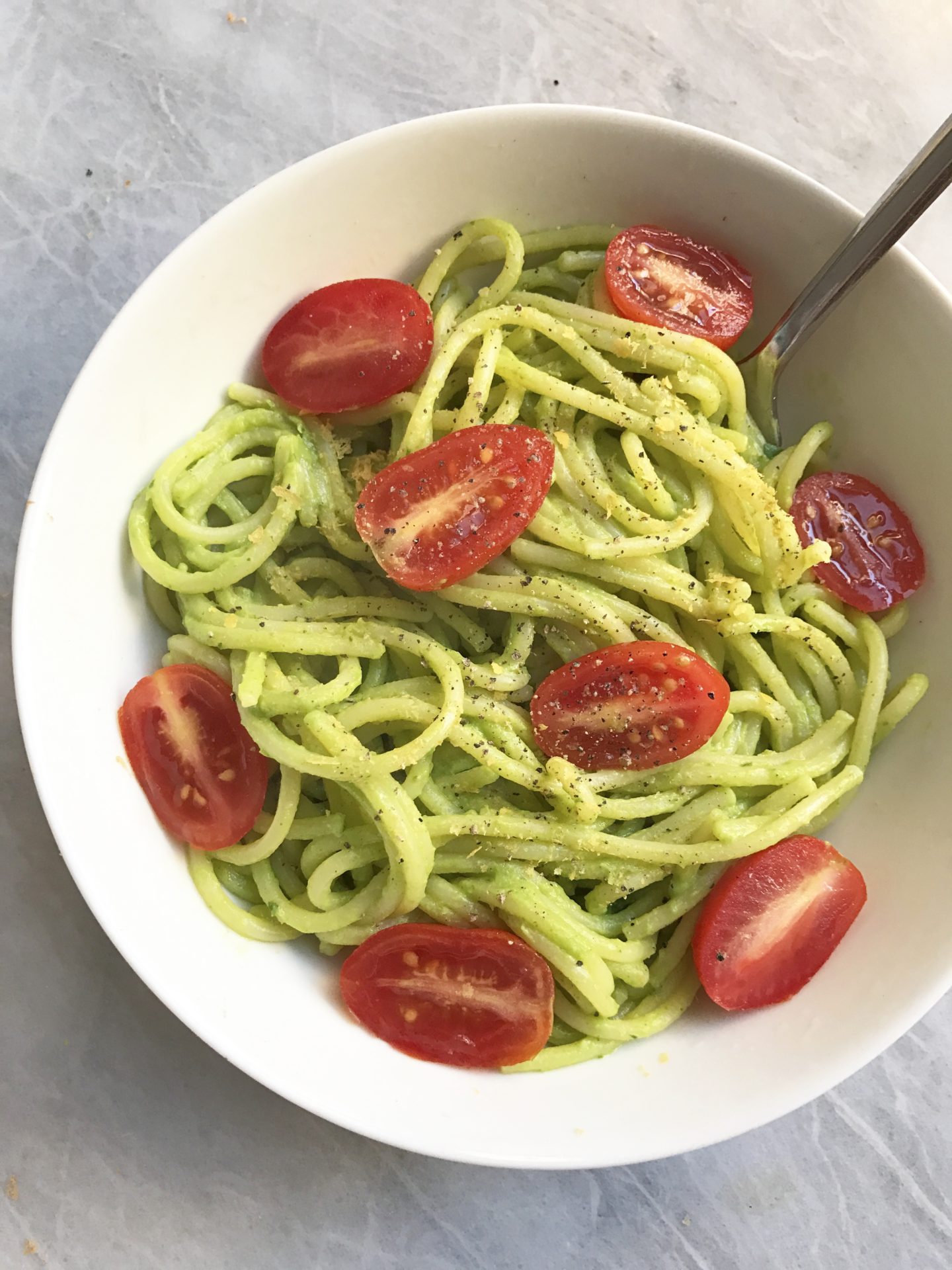 Arugula Pesto
2017-01-15 11:20:42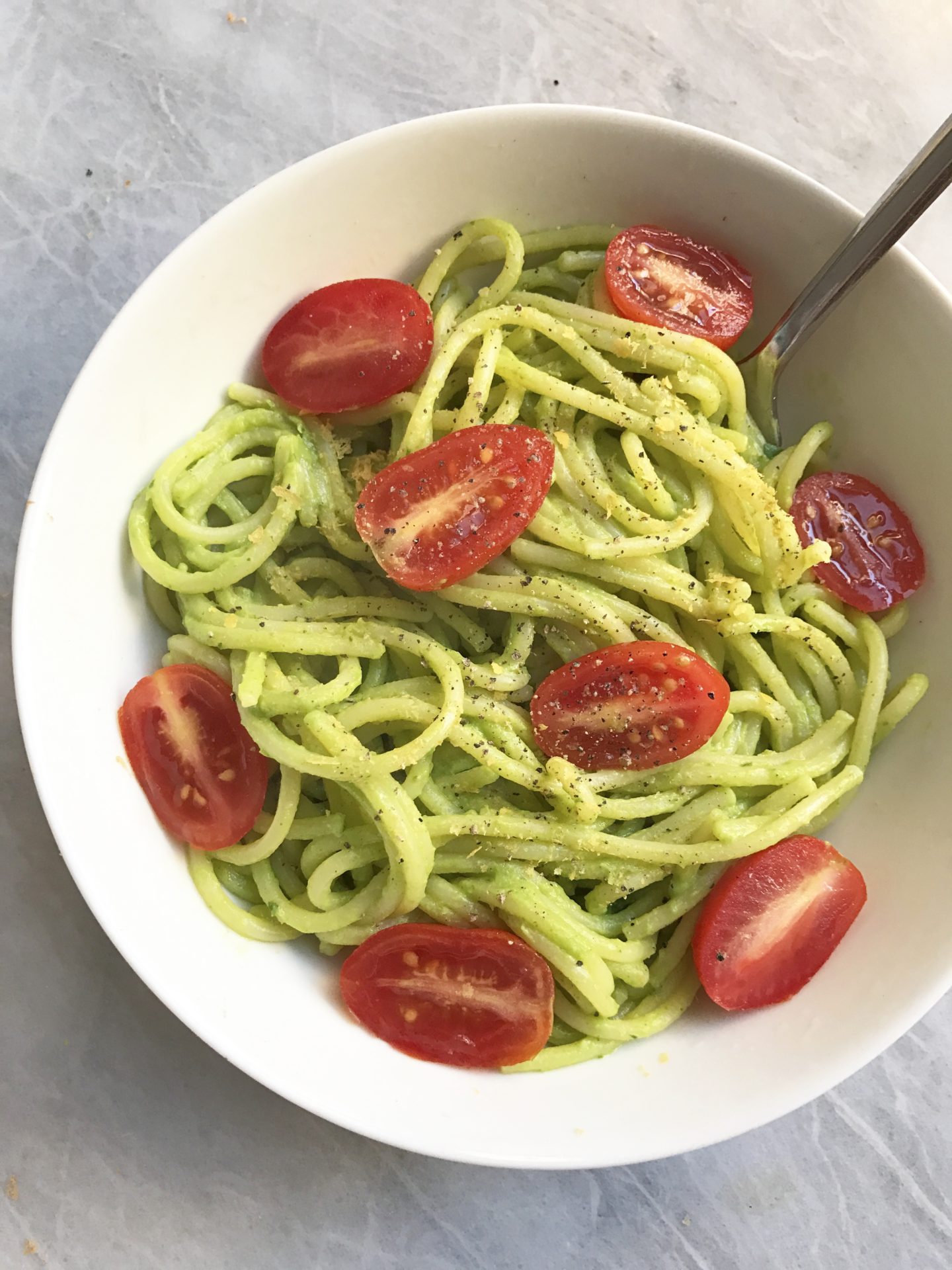 Ingredients
Serves 2-3
2 Cups Arugula
1 Large Avocado
1/4 Cup Nutritional Yeast
1/2 Lemon
1-2 Cloves Garlic (to taste)
1/2 Tsp Salt
1/4 Pepper
Instructions
Put everything in a high speed blender of food processor and blend to combine! Adjust seasoning to taste.
Plant Based Jane https://plantbasedjane.com/