Jump to recipe
Enjoy this delicious and easy lemony brussels sprouts pasta!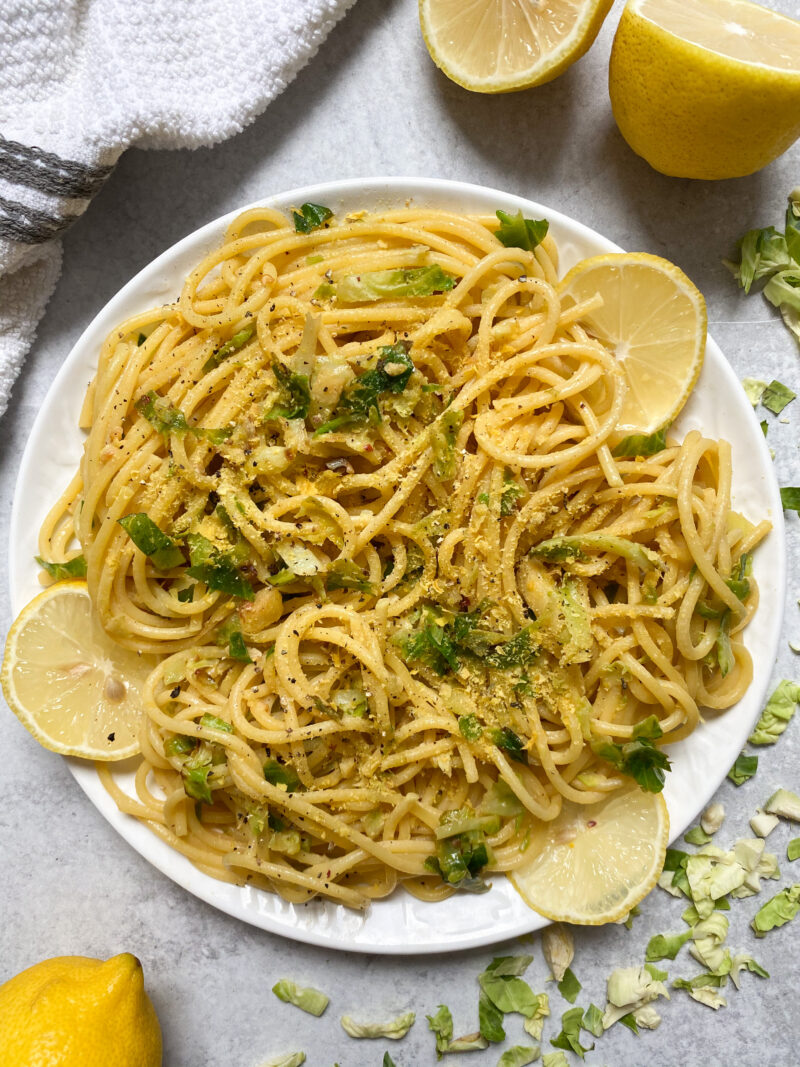 Apparently October is national pasta month which is totally up my ally. I love pasta, I love creating pasta recipes, I love it all.
I wanted to create a Fall inspired recipe by using some of my favorite produce from this fall season. I love Brussel sprouts so much. Roasting, in salads, in pasta, etc. It is one of my favorite fall veggies and I am so glad that I was able to use it in this recipe!
This recipe is so easy to make! It comes together in less than 30 minutes and is packed with so much flavor!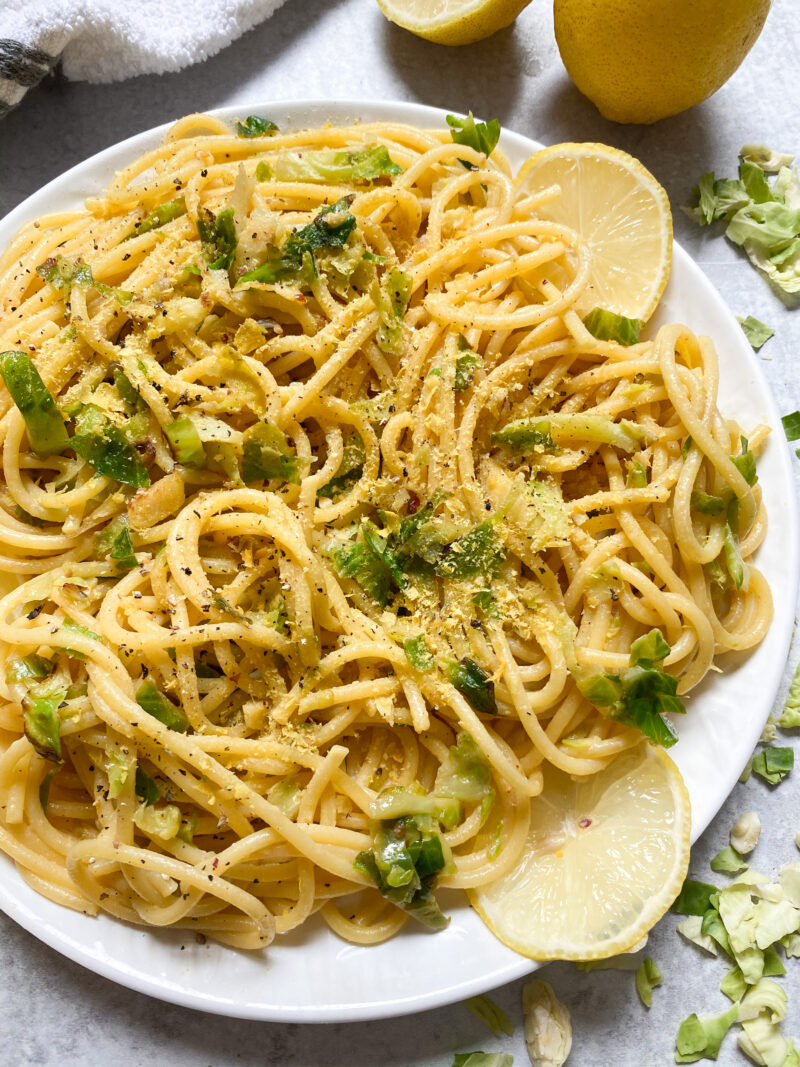 What do you need for this recipe?
Pasta of choice (I think spaghetti works best)
Shredded brussels sprouts
Vegan butter
Garlic
Dry vegan white wine
nutritional yeast
Red pepper flakes
Less than 10 ingredients! Plus, you're likely to already have them on hand!
I hope that you enjoy this recipe! If you make any of my recipes, don't forget to tag me in your IG posts & stories @plantbasedjane
Lemony Brussels Sprouts Pasta

Ingredients
8 oz spaghetti
2 tablespoons vegan butter
2-3 cloves of garlic (depending on how much you want), minced
1/8 tsp red pepper flakes
2 cups shredded brussels sprouts
1/4 cup dry white wine
2 tablespoons nutritional yeast
2 tablespoons lemon juice
salt & pepper to taste
Instructions
Cook spaghetti according to package instructions. Save around 1/2 cup starchy pasta water. Drain and set aside .
in a large saute pan on medium heat, melt your butter. Add in your red pepper flakes and cook for 30 seconds. Add in your garlic and cook for another minute stirring constantly. Add in your Brussels sprouts and cook for 3-5 minutes or until they have cooked down and softened. Pour in your wine and cook until the wine has reduced by half. Remove from heat.
Add in your cooked pasta with your nutritional yeast & lemon juice. Put the pan on low heat. Add pasta water in gradually until desired sauce consistency. This may not need the whole 1/2 cup of reserved pasta water.
Season with salt & pepper.
Serve!