Jump to recipe
Try this delicious vegan version of Mac n Cheese with the addition of butternut squash!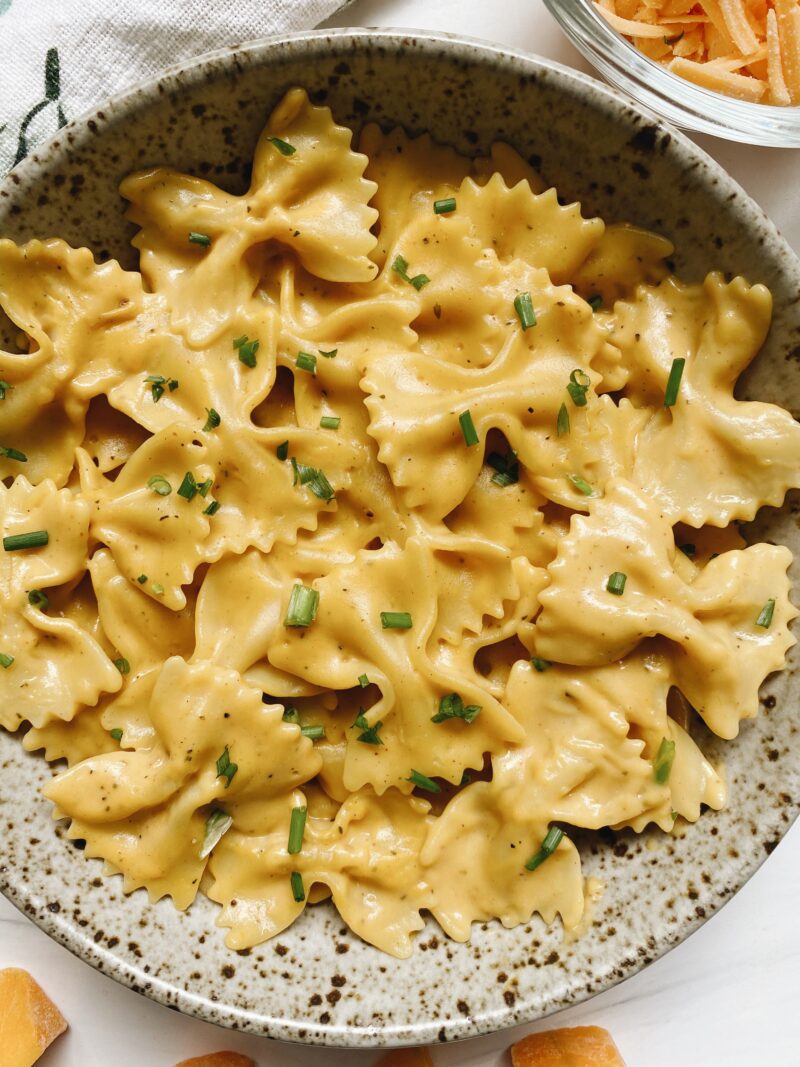 Fall is my favorite season, so creating Fall inspired dishes makes me SO happy. I obviously have created a new pasta recipe but this one is pretty special and delicious.
Mac n cheese is superior, but I decided to add a Fall twist and add some butternut squash. Squash is in it's prime right now so why not use some to elevate this Mac n cheese dish?
You can use fresh butternut squash or frozen. I used frozen and I thought it worked perfectly for this recipe. It took away from the difficulty of peeling and cutting up a butternut squash which can be very time consuming and dangerous.
Sometimes people don't love to use frozen fruit/veggies but they're always frozen at their ripeness so you will not be sacrificing flavor by using frozen squash.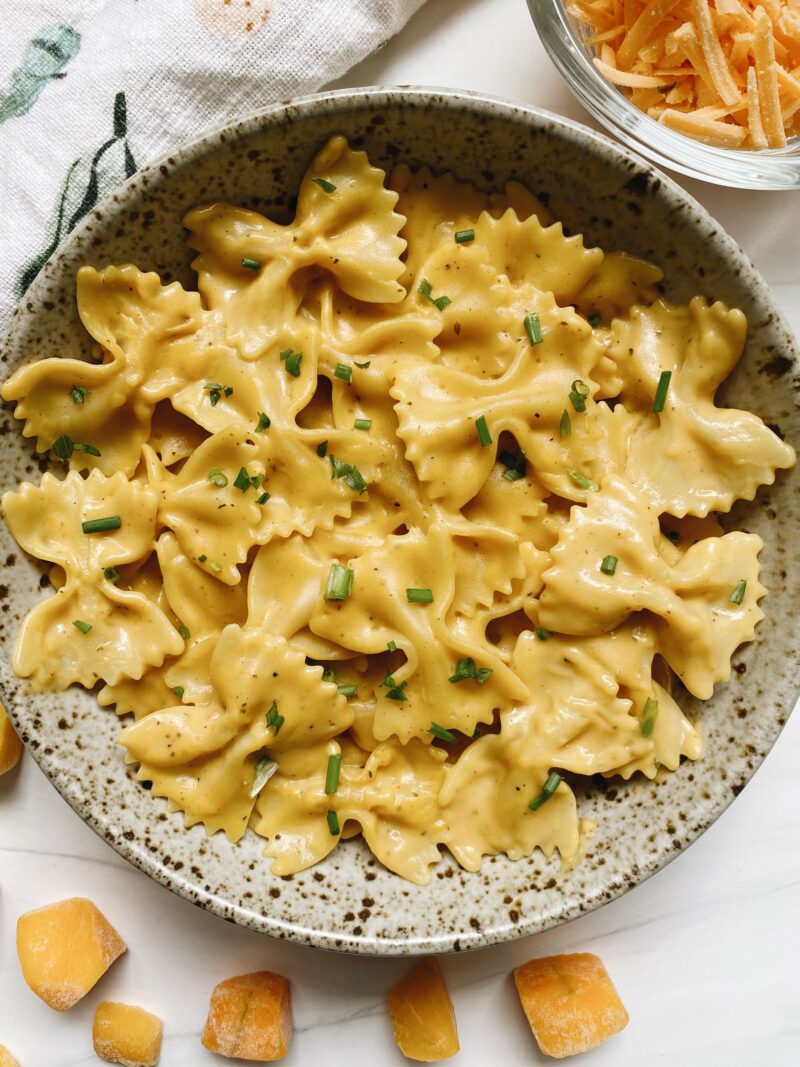 What do you need for this recipe?
Pasta shape of choice
Butternut squash (fresh or frozen)
Dijon mustard
Nutritional yeast
Unsweetened non-dairy milk
Vegan cheddar shreds of choice
Spices
Limited ingredients, maximum flavor!
I hope that you enjoy this recipe! If you make any of my recipes, don't forget to tag me on IG in stories or your posts @plantbasedjane
Butternut Squash Mac n Cheese

Ingredients
8 oz pasta shape of choice
1 1/2 cup butternut squash, fresh or frozen
3/4 cup unsweetened non-dairy milk
1/4 cup nutritional yeast
1 tsp dijon mustard
1/4 tsp dried thyme
1/4 tsp garlic powder
1/4 tsp paprika
1/4 tsp salt and pepper
1 1/2 cup vegan cheddar shreds
Instructions
Bring a large pot of salted water to a boil. Cook pasta according to package instructions. Drain and return to pot.
If using a fresh butternut squash, peel and cube your squash. If using frozen, use directly out of the bag. Steam or boil squash in a smaller pot until fork tender.
In a blender, add in your cooked butternut squash, nutritional yeast, mustard, spices and non-dairy milk. Blend until smooth and add to pasta.
Note, it may look soupy. This is when you add in your vegan cheddar shreds. On low heat, add in your cheddar. Stir until cheddar has melted and the sauce has thickened up and become creamy. Salt & pepper according to taste and serve with fresh herbs of choice on top!