It is incredibly easy for us to head to the grocery store the day before Thanksgiving and picking up either a Tofurky roast or one of Gardein's holiday products. I completely get it. However, why not try to make your own? Not only is it healthier, but it will taste just as good (even better).
Seitan is mainly made out of vital wheat gluten, which is the main protein of wheat. It is a great soy substitute and is incredibly easy to make. It may seem intimidating, but I was shocked myself with how easy it was.
Instead of making a standard seitan "loaf," I wanted to make this stuffed and rolled up with veggies. Specifically mushroom, onion, carrot & celery. This adds so much more flavor and makes it look so much more intense and professional.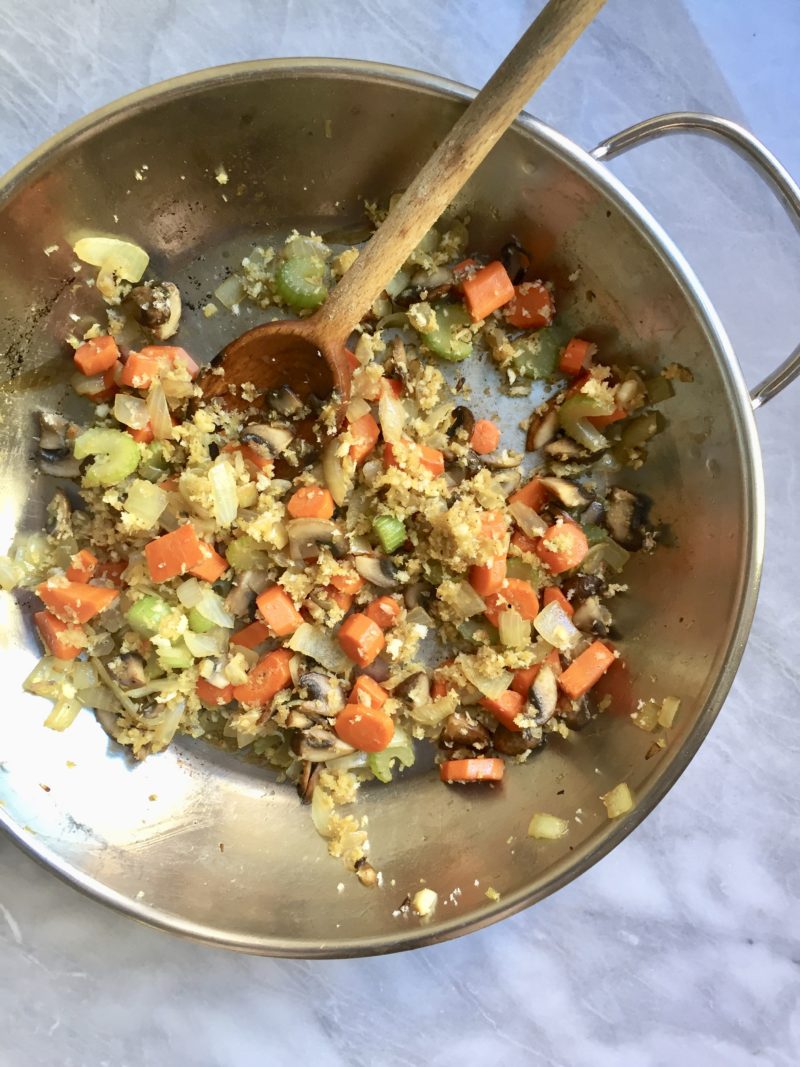 I went Vegan two days after Thanksgiving last year. Seeing all the animal products lying out on the table like it was some major accomplishment was the absolute last straw for me. I was Pescetarian at that point for around 3-4 months, with the end goal of becoming Vegan. I wanted to take my transition as slow as I needed to, but that night everything clicked.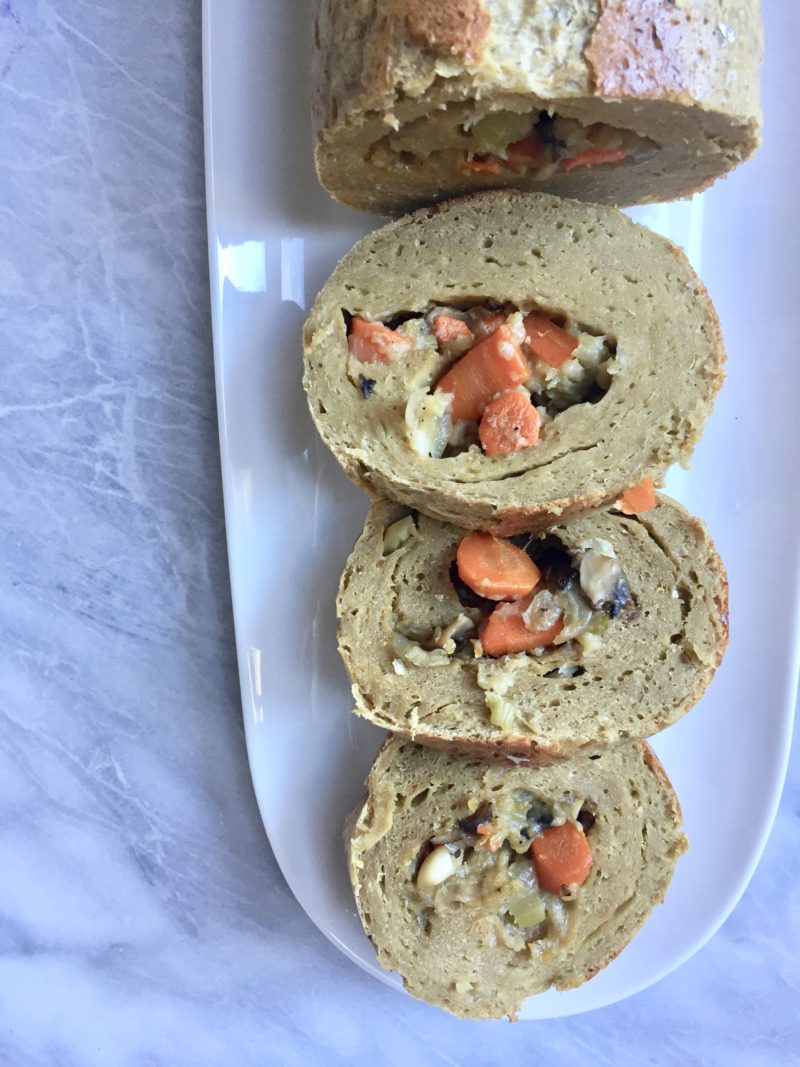 Coming from a girl who is still incredibly picky about food (however I've improved greatly), I am really happy with how this Seitan came out. It was my first time ever making my own and my intimidation and nervousness turned into excitement and relief. My Non-Vegan family loved it and I'm so excited to make it for my Thanksgiving dinner.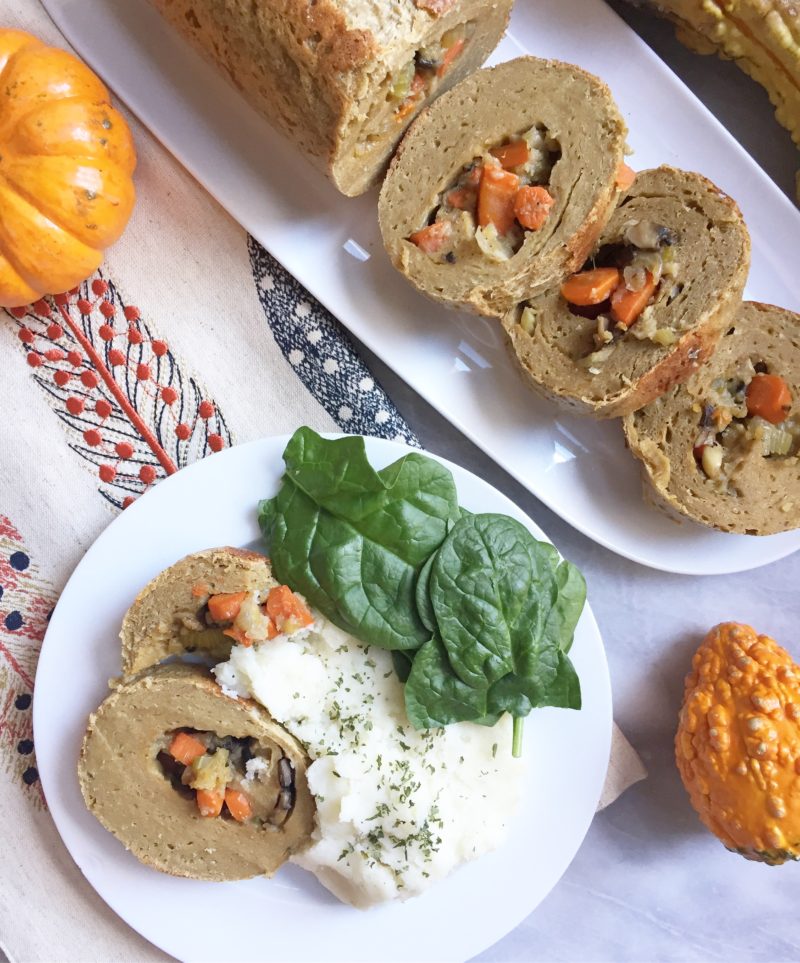 I hope you guys enjoy this recipe and make it either for Thanksgiving or any other holiday that you celebrate this season. If you make this, don't forget to tag me on Instagram @plantbasedjane so I can see!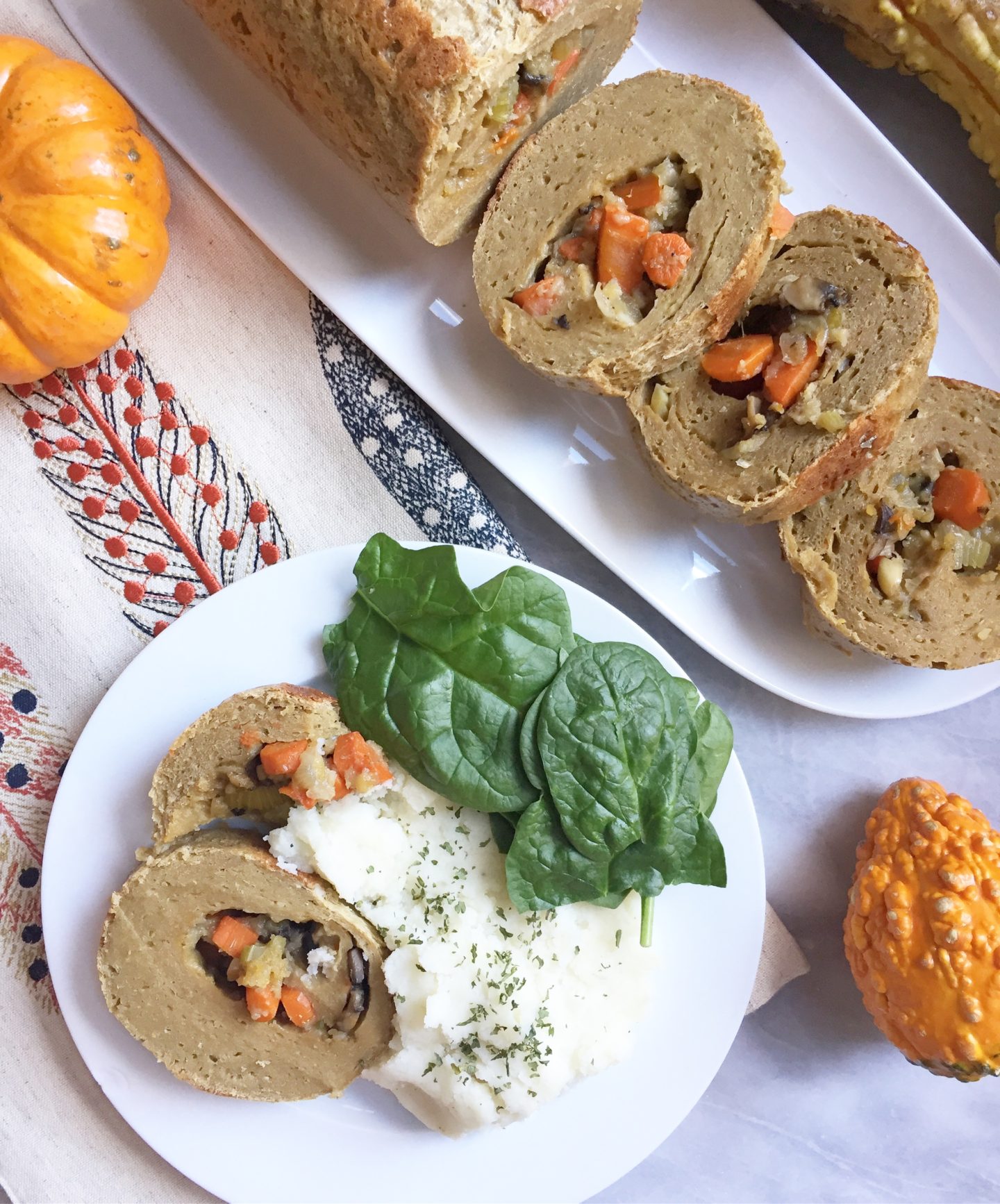 Stuffed Seitan
2016-11-08 08:20:40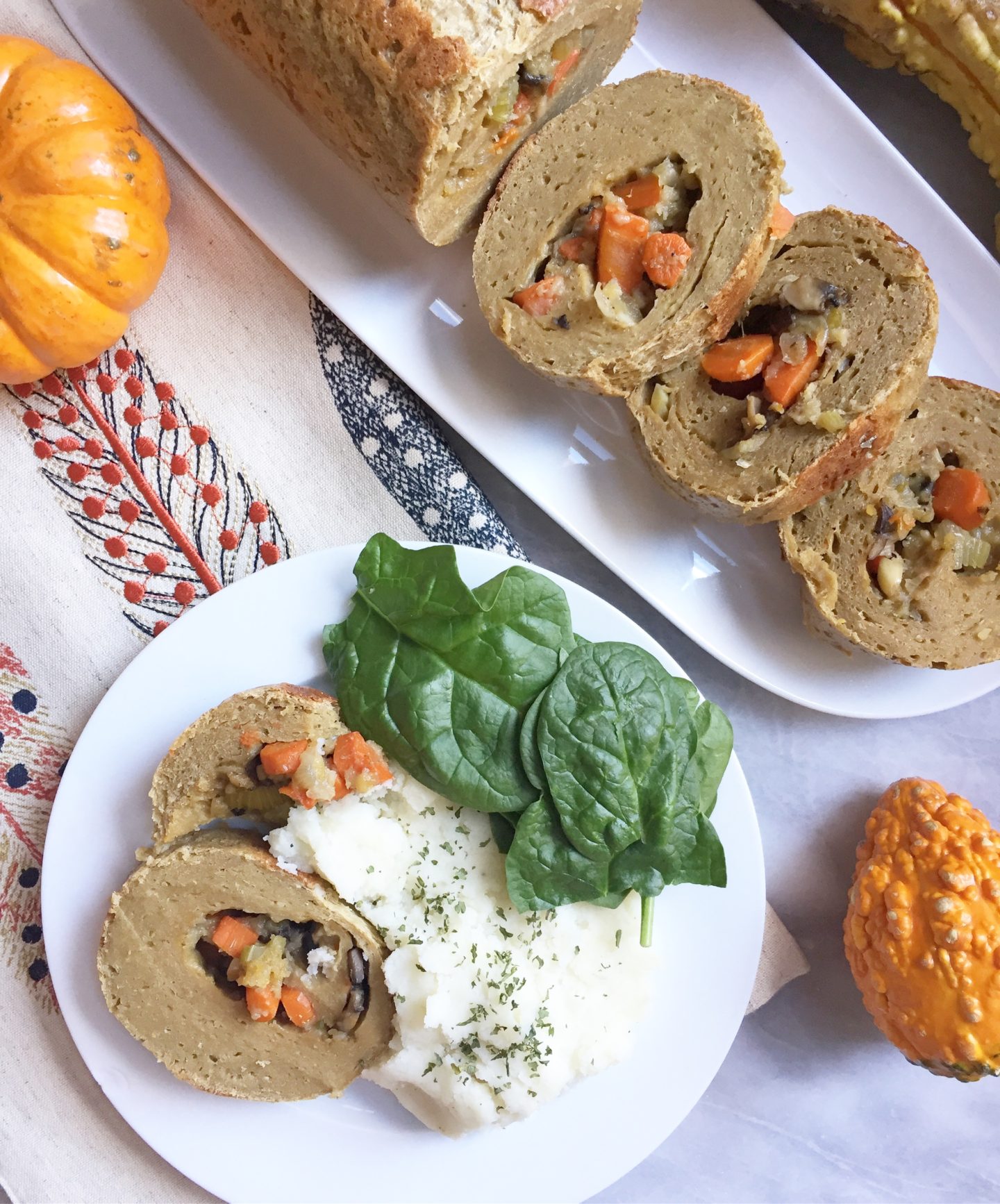 Filling
1 onion
¾ cup mushrooms
½ cup carrots
¼ cup celery
2 tablespoons olive oil
salt pepper
3 garlic cloves
¼ cup breadcrumbs
¼ cup vegetable broth
Squeeze of lemon juice
Seitan
2 Cups Vital Wheat Gluten
2 Tablespoons flour (Chickpea)
3 cloves garlic
1 ½ vegetable broth
1/3 cup nutritional yeast
¾ cup white beans
3 Tablespoons Soy Sauce
2 Tsp poultry seasoning
1 Tablespoon olive oil
1 Tablespoon ketchup
¼ Tsp Peper
Start of preparing the filling
Pre-heat a large pan on medium heat. Sauté your mushrooms, carrots and celery in oil for around 10 minutes, or until soft. Then, add in your seasonings and garlic and let cook for another 1-2 minutes.
Sprinkle in your breadcrumbs and mix until all the vegetables are well coated. Cook for an additional five minutes until the breadcrumbs have gotten a bit darker and the vegetables are a bit dry.
Stir in your broth and lemon juice and toss until moist. If it still seems to be a bit dry, add in some additional broth or oil. Set aside.
Begin preparing the Seitan
Pre-heat oven to 350 degrees Fahrenheit
In a food processor, pulse the garlic until well chopped. Then add your beans, broth, olive oil, soy sauce & ketchup and puree until smooth.
In a large bowl, mix together the vital wheat gluten, nutritional yeast and spices and mix until combined.
Mix your wet ingredients with dry and stir with a wooden spoon until the mixture forms into a ball of dough. Knead until everything is well incorporated.
To roll out the seitan and create the roast, use your hands or a rolling pin. Flatten the seitan to form a rectangle the size of 12 x 10.
Place your filling on the lower 1/3 end of the seitan, leaving around 2 inches at the bottom for rolling.
To roll, start at the bottom where the filling is and roll over it. Keep rolling until it forms into a log shape. Pinch the ends and the lining to make sure it doesn't open while cooking. Think of rolling it like you would sushi.
Take a large piece of aluminum foil and place your seitan in the middle. Roll it up like you would a tootsie roll (as in the ends should be tightly wrapped).
Transfer to a baking sheet and cook for around 1 hour and 15 minutes. Check every 20 minutes and flip the seitan so it is cooking evenly. The seitan should feel semi firm when it's done cooking. Don't over cook or else it could turn into more of a bread texture.
Plant Based Jane https://plantbasedjane.com/