Jump to recipe
Try these delicious and easy spicy miso noodles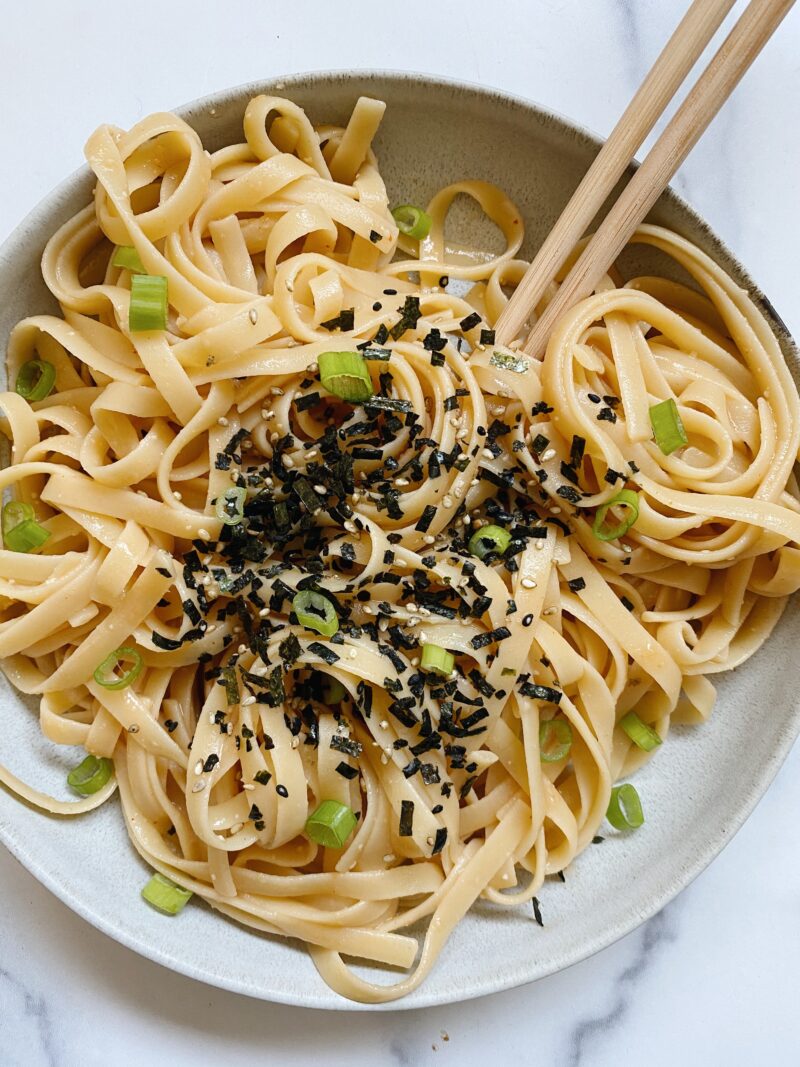 I love how simple this recipe is. The sauce has less than 10 ingredients but is FULL of flavor.
I recently have been loving miso paste. It is newer ingredient to me but it is absolutely delicious. It makes this sauce super flavorful and savory.
What is miso paste? It's a Japanese seasoning made of fermenting soybeans with salt, however sometimes it's fermented with rice, seaweed, barley and other ingredients.
To me it smells like parmesan cheese so it has those salty, and savory flavors. It goes so well in this sauce.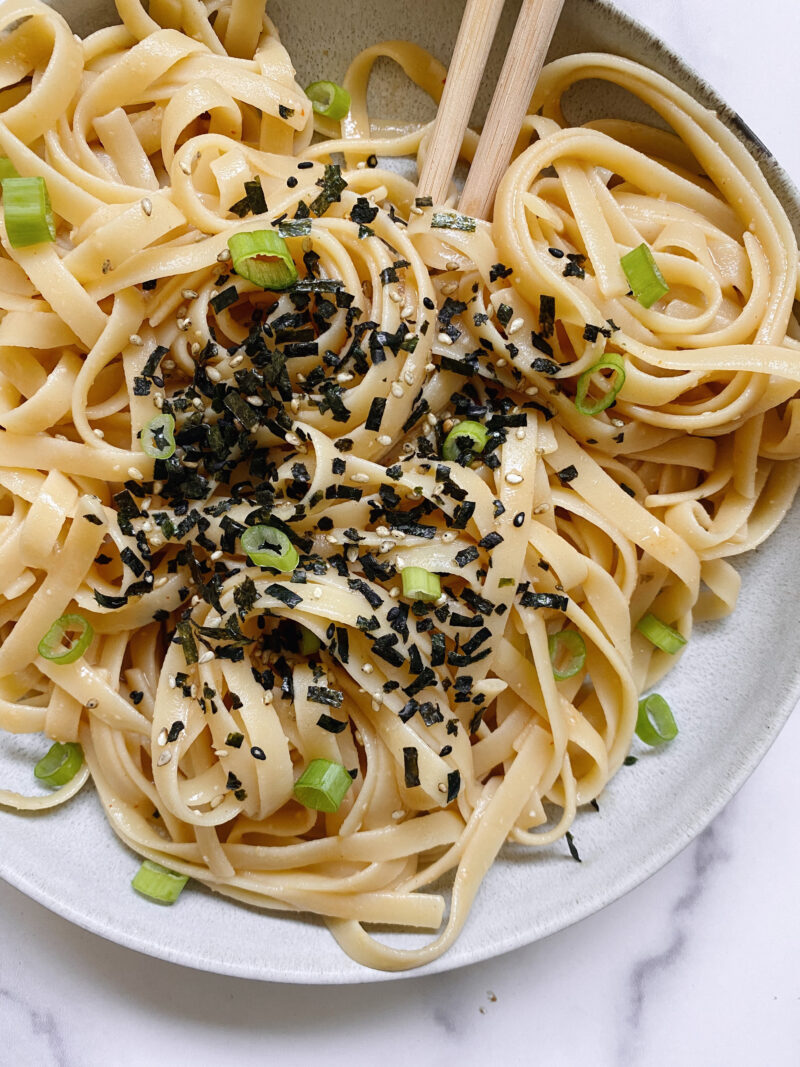 What do you need for this recipe?
Fettuccine – you can also use spaghetti but I like the texture of the fettuccine
White miso paste
Sriracha
Soy Sauce
Sesame Oil
Maple Syrup
Garlic Powder
Reserved pasta water
You can also finish this off by topping with some furikake seasoning. Trader Joes sells a vegan version.
I hope that you enjoy this recipe! If you make any of my recipes don't forget to tag me in your stories & posts on IG @plantbasedjane
Spicy Miso Noodles

Ingredients
8 oz fettuccine
2 tablespoons white miso paste
1 tablespoon sriracha (Or more if you want it spicier)
1 tablespoon soy sauce
1 tablespoon toasted sesame oil
1/2 tablespoon maple syrup
1/2 tsp garlic powder
2-3 tablespoons reserved pasta water
Instructions
Cook pasta ordering to package instructions. Drain and place back in the pot. Reserve some pasta water.
In a small bowl, combine remaining ingredients (except for pasta water). Mix well to combine.
Pour sauce over the pasta and mix well to combine on low heat. Add 2 tablespoons of the reserved pasta water. Add 1 more if you need.
Serve!