Jump to recipe
Enjoy this delicious and easy creamy lemon pasta. No nuts or blender required.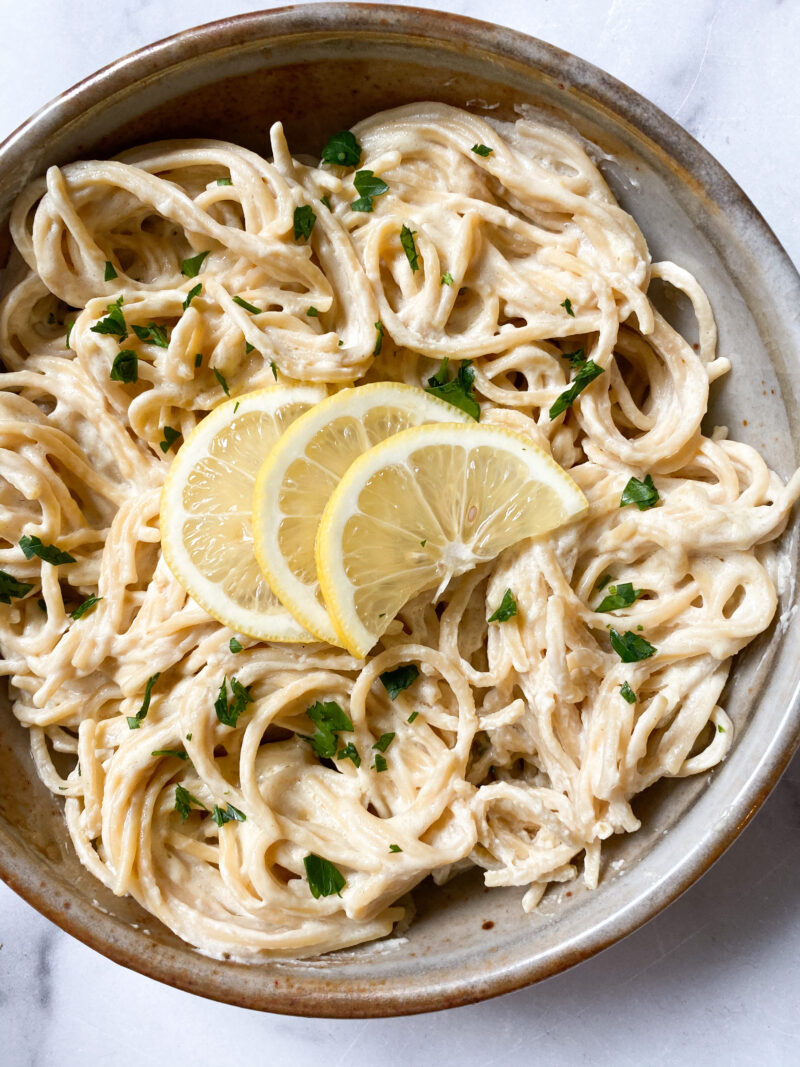 Who doesn't love a good creamy pasta recipe? Especially when it's vegan, nut free and does not require a blender.
That means a way easier clean up and faster cooking time.
Vegan cream cheese is underrated in terms of that you can use it in soo many vegan recipes to acquire a creamy and delicious texture. I used it for this recipe and I found that it worked out perfectly.
I really like Tofutti vegan cream cheese because it has a very neutral flavor and melts very well. However, you can use whatever vegan cream cheese you'd like.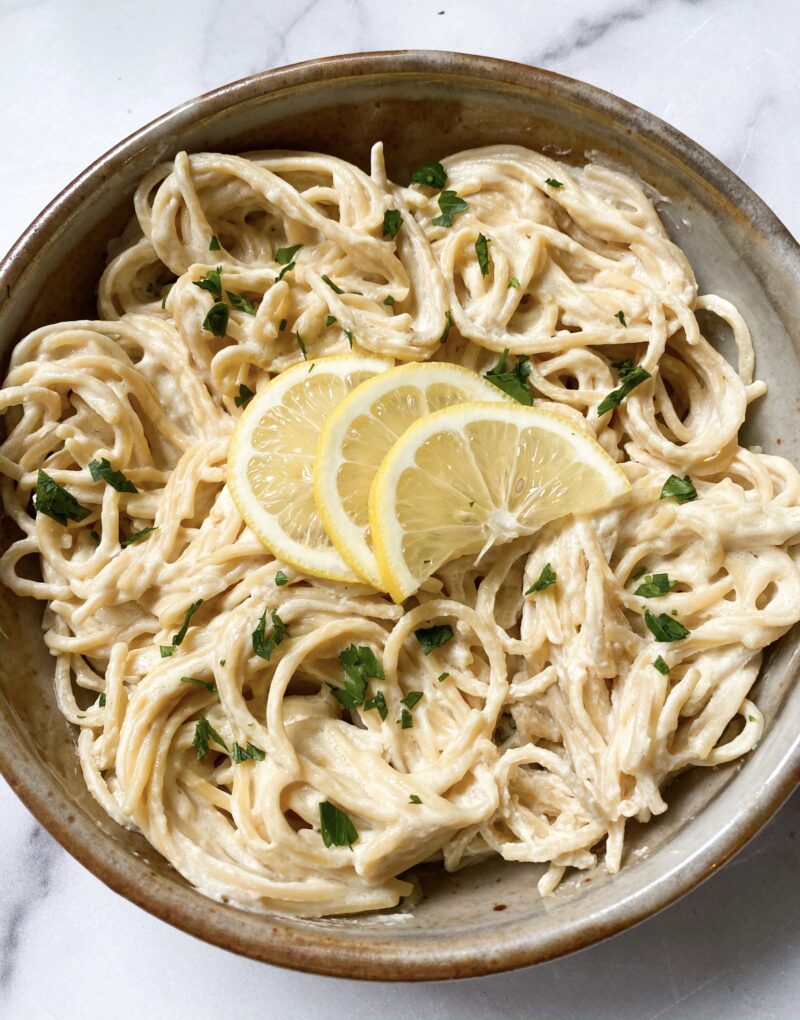 So what ingredients do you need to make this dish?
Vegan butter
Olive oil
Vegetable broth
Garlic
Vegan cream cheese
Lemon juice
Nutritional yeast
Red pepper flakes
That is it (besides salt and pepper)! Less than 10 ingredients to make this delicious recipe.
I hope that you enjoy this recipe! If you make any of my recipes don't forget to tag me in the photo, or on stories, @plantbasedjane.
Creamy Lemon Pasta

Ingredients
8oz spaghetti
2 tablespoons vegan butter
2 tablespoons olive oil
1/4 tsp red pepper flakes
1/4 cup vegetable broth
2 cloves of garlic, minced
1 cup vegan cream cheese
1/4 cup nutritional yeast
1 lemon, juiced
1/4 cup reserved starchy pasta water.
Salt & Pepper to taste
Instructions
Cook your pasta according to package instructions. Drain while reserving around 1/4 cup of the starchy cooking water. Set aside.
Heat your butter and olive oil in a sauté pan on medium. Allow for butter to completely melt.
Add in your vegetable broth and let reduce by half for 2-3 minutes. Add in your minced garlic and red pepper flakes. Cook and stir for 30 seconds.
Add in your vegan cream cheese and allow for it to melt by stirring frequently. Add in your nutritional yeast and lemon juice. Mix everything around.
Carefully add in your cooked pasta and mix around carefully using a pair of tongs. Gradually add in your pasta water and mix well. Salt and pepper to taste.
Serve!