Jump to recipe
make this quick and easy veggie noodle stir fry and have a delicious dinner!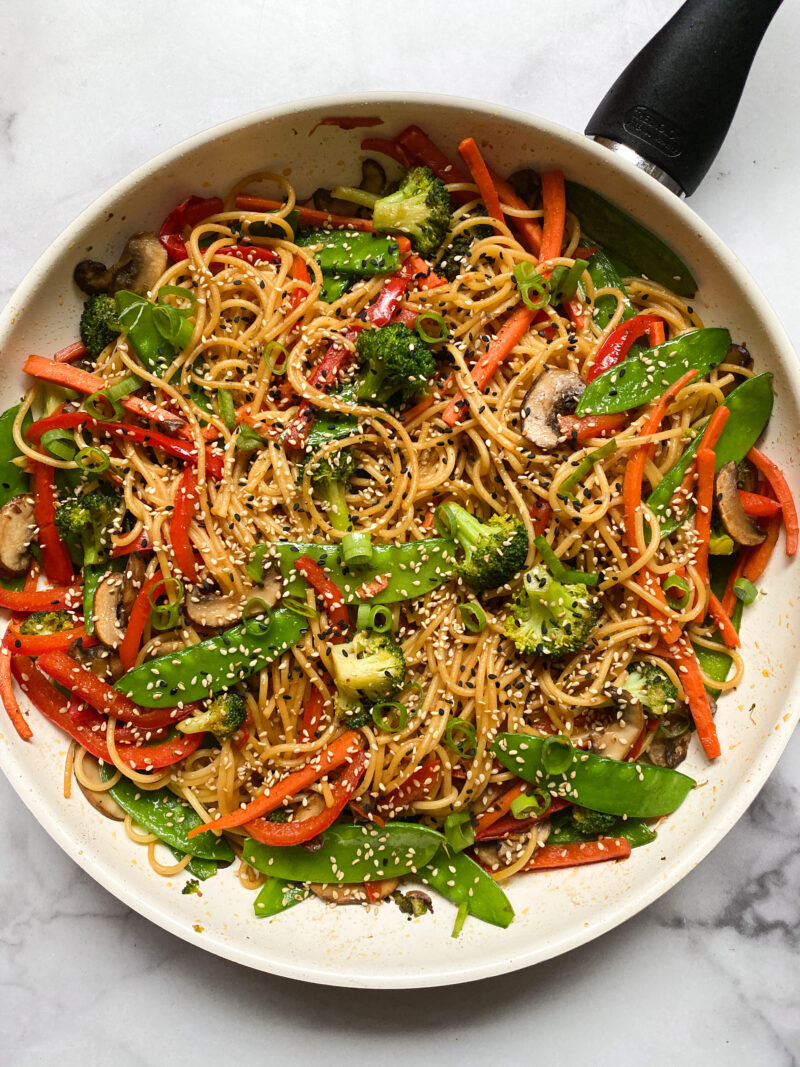 Veggies and noodles are my two of my favorites. When I have a bunch of veggies I need to use up, I find creating them into a stir fry is the best way to eat them before they go bad. This works with noodles, rice, etc. however you know how much I love my pasta!
Another great thing about this recipe is that you can use whatever veggies you'd like! However, I love this combination best.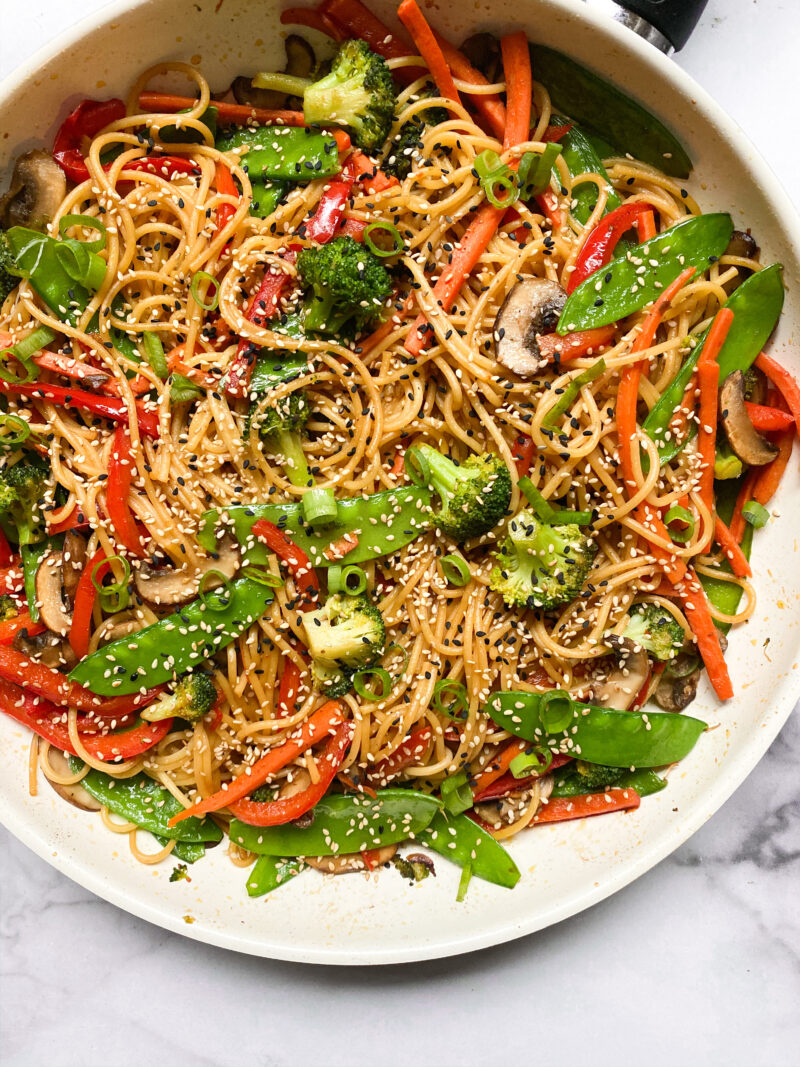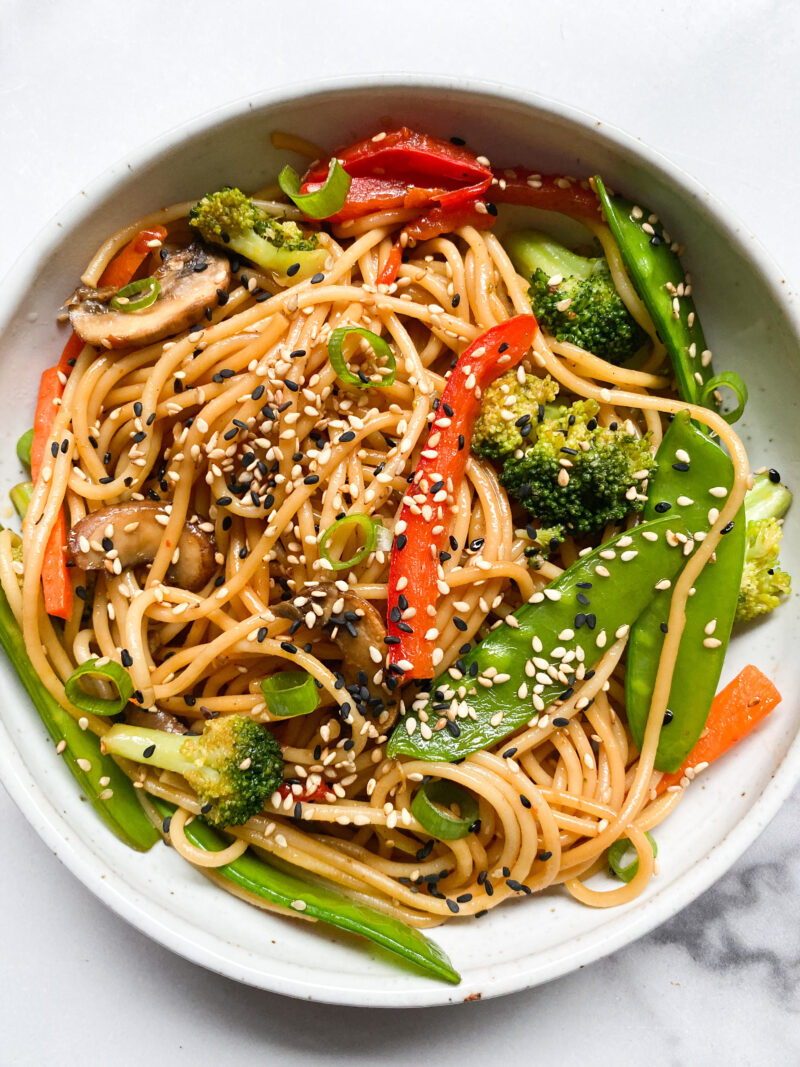 I hope that you enjoy this recipe! If you make any of my recipes, don't forget to tag me in the photo on instagram @plantbasedjane
Veggie Noodle Stir Fry

Ingredients
1/2 pound noodles of choice (I used spaghetti)
2 tablespoons avocado oil
1 red bell pepper, sliced thin
2 small carrots, sliced thin
2 cups broccoli florets
1 1/2 cup mushrooms, sliced
1 cup snow peas
2 garlic cloves, crushed

For the sauce

5 tablespoons soy sauce
1 tablespoon sesame oil
1 tablespoon sriracha
1 tablespoon maple syrup
1/4 tsp ground ginger
Instructions
Cook noodles according to package instructions. Drain and set aside.
On a large sauté pan using medium heat, allow avocado oil to heat up. Add in your bell pepper, carrots, broccoli and mushrooms. Cook for 4-5 minutes, seasoning with salt and pepper, or until softened.
As the vegetables are cooking, create your sauce in a small bowl.
After 5 minutes, add in your snow peas and garlic. Cook for another 2-3 minutes.
Add in your pasta and sauce. Toss the noodles, vegetables and sauce together for another 2-3 minutes on medium heat. Remove from heat.
Serve!