Jump to recipe
Cozy up with this creamy sun dried tomato sauce on pasta, bread, or even use as a dip!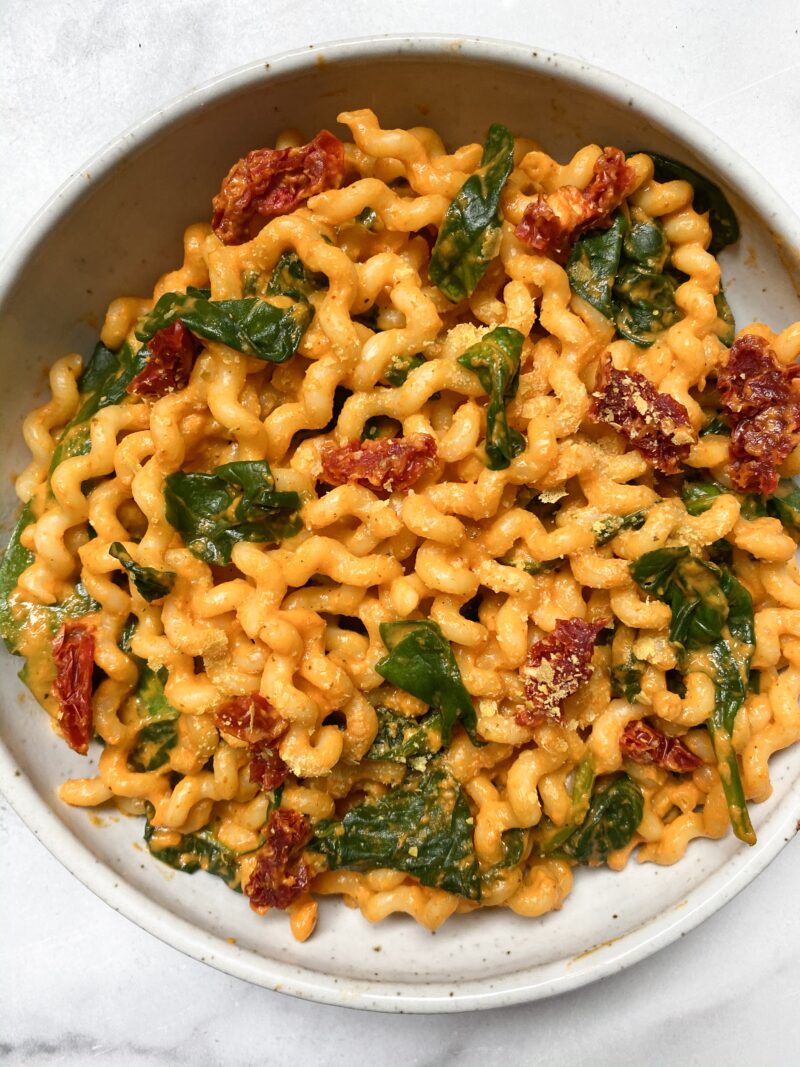 Thanksgiving has come and gone, and now it's time to take a little break from the holiday recipes.
I obviously thought the perfect recipe to release after Thanksgiving was a pasta recipe. I am too predictable.
So here we have this delicious and creamy sun-dried tomato pasta sauce. It also had roasted red pepper, lemon juice and vegan cream cheese. It is very yummy and relatively easy to make. It is a bit similar to my romesco sauce but also unique on it's own. I know you're going to love it!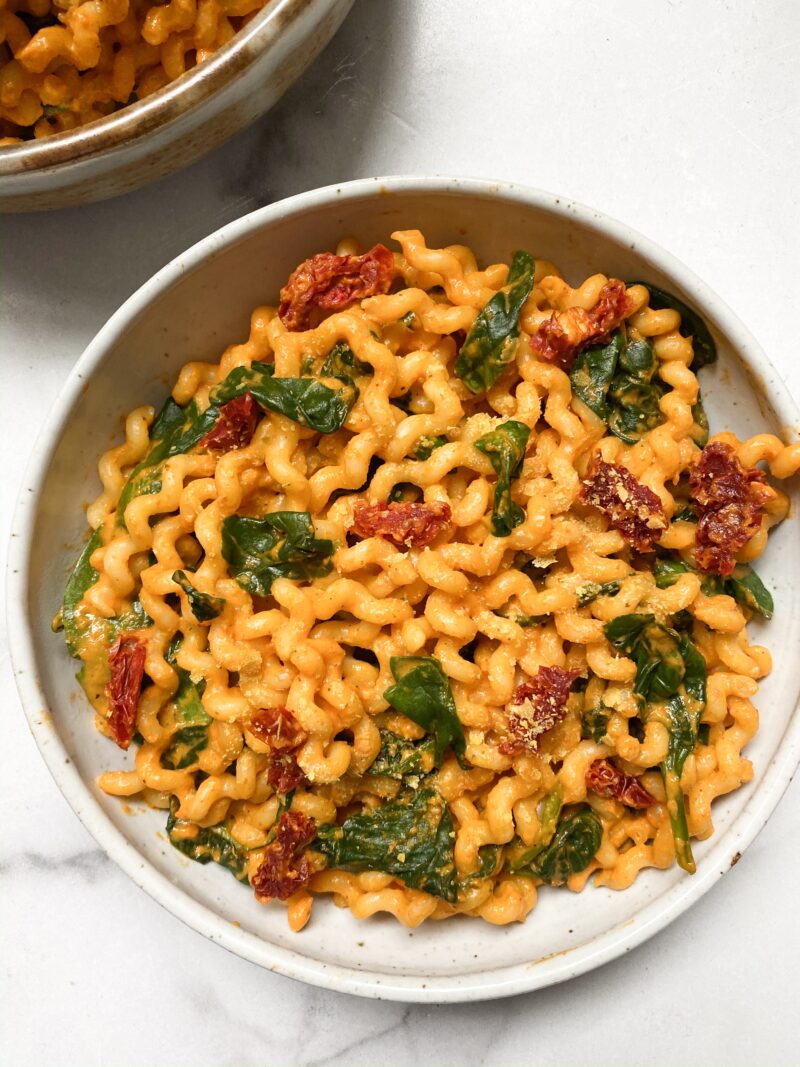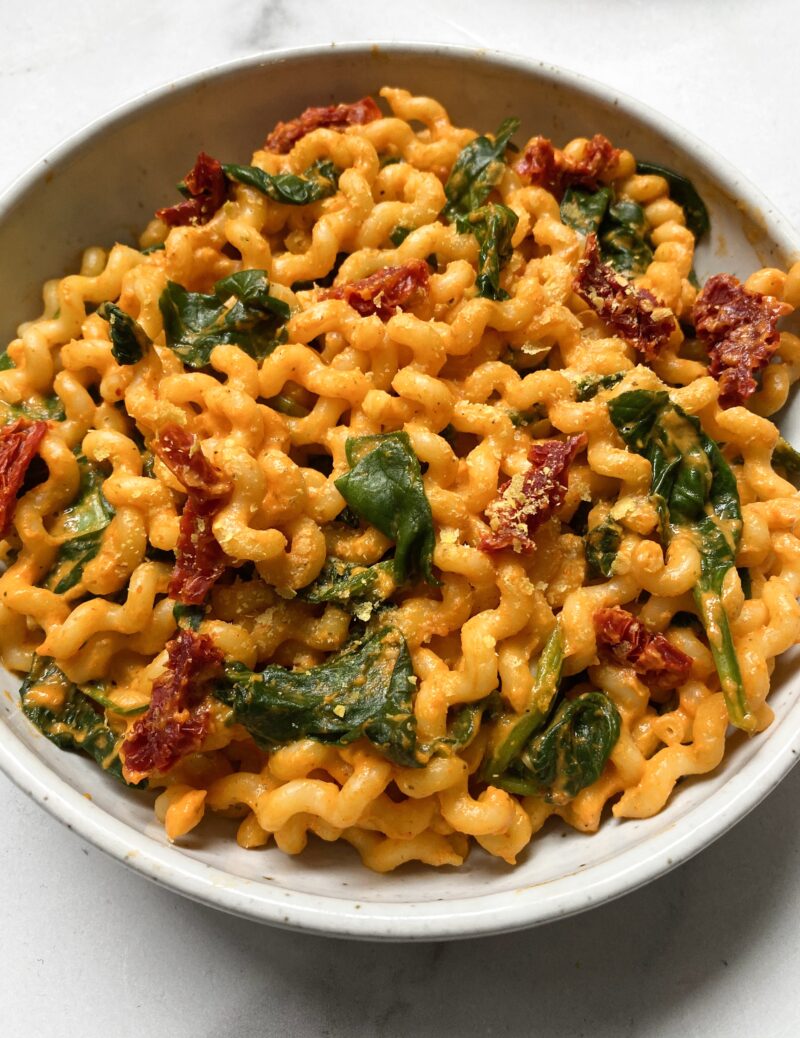 I hope that you enjoy this recipe! If you make any of my recipes, don't forget to tag me on IG @plantbasedjane
Creamy Sun Dried Tomato Sauce

Ingredients
2 tablespoons vegan butter
1 small yellow onion, diced
2 garlic cloves, crushed
6 sun-dried tomatoes
1 roasted red pepper (jarred in water)
2 tablespoons nutritional yeast
2 tablespoons vegan cream cheese (I recommend Tofutti)
1 tablespoon lemon juice
1/4 tsp salt
1/4 tsp pepper
1/4 tsp red pepper flakes
1 cup unsweetened non-dairy milk
Instructions
Heat up your two tablespoons of butter in a skillet on low heat and allow for it to melt.
Add in your diced onion and continue to cook on low for 15 minutes. After 15 minutes, add in your garlic and let cook for another 2-3 minutes.
Add cooked onions and garlic to a blender and add in your remaining ingredients. Blend until everything is combined. Serve over some pasta with some greens and extra sun dried tomatoes!