Jump to recipe
A childhood favorite has now been Veganized and perfected for adults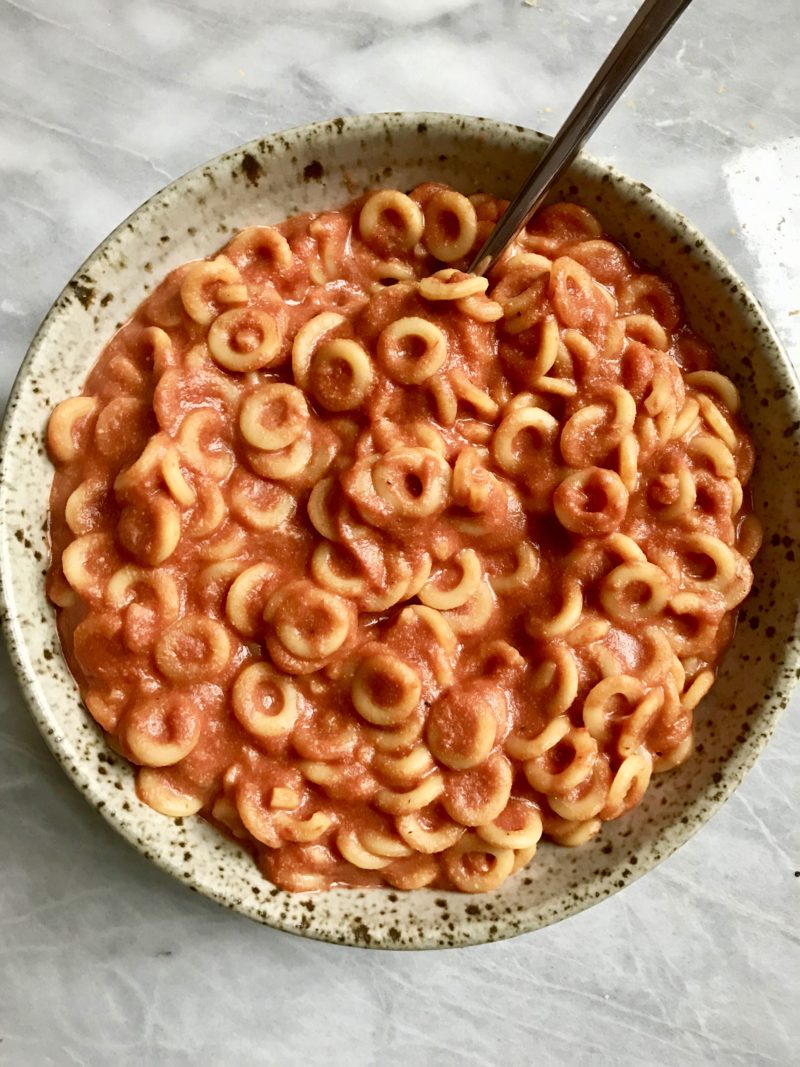 I did a poll on my Instagram a couple of weeks ago asking if you wanted this recipe, and 90% of you guys said yes!
Spaghetti O's are a childhood favorite/staple but loaded with a ton of bad ingredients, I made it my mission to Veganize this without loading it with any processed ingredients.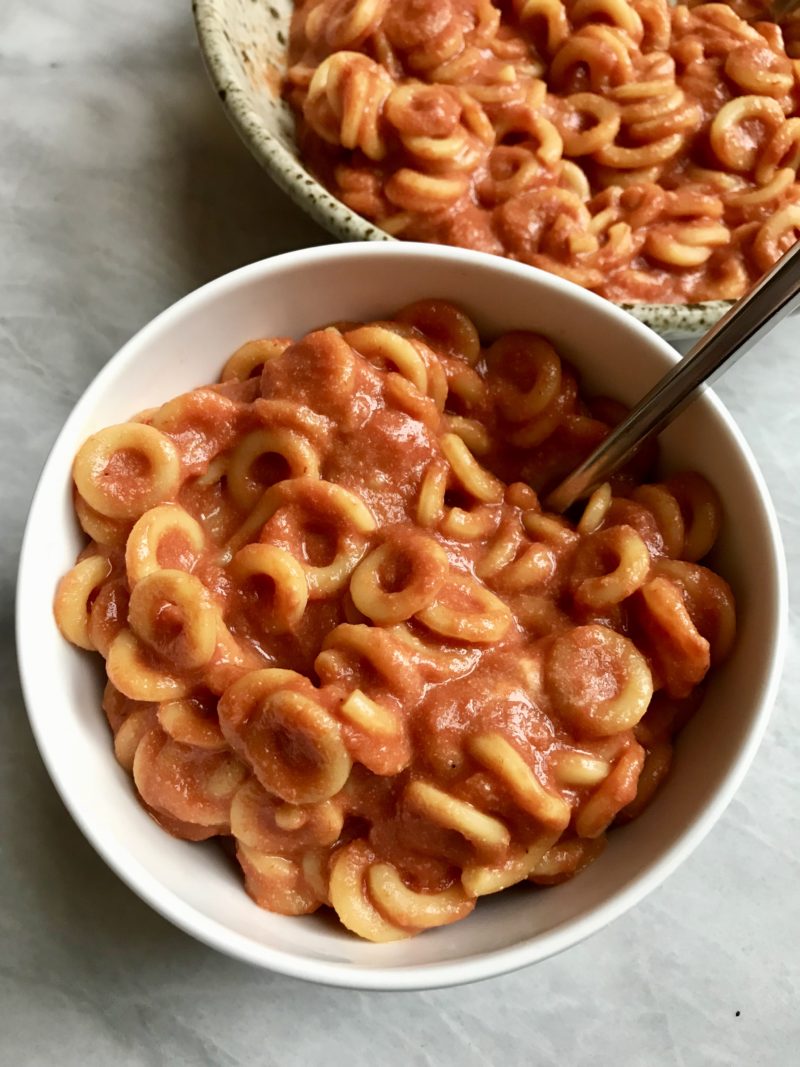 I also wanted to add a twist to this recipe and add a creamy component…this is where Vegan cream cheese comes in.
The pasta I used for this dish is called Anellini. If you can't find this pasta, ditalini works too!
This is a great recipe for children or for the kid in yourself!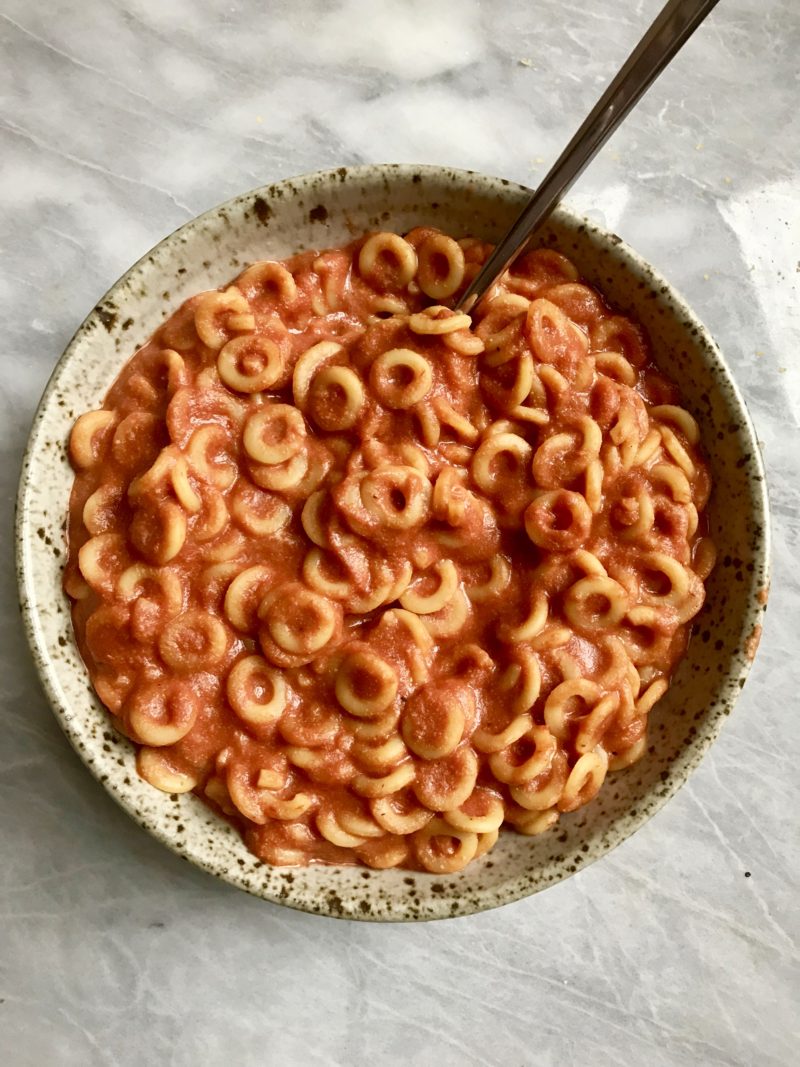 I hope that you enjoy this recipe! If you make any of my recipes, tag me on Instagram @plantbasedjane so I can see!
Vegan Spaghetti O's

Ingredients
1 1/2 cups anellini pasta
1 15oz can tomato sauce
1 tablespoon tomato paste
1/4 cup nutritional yeast
2 tablespoons vegan cream cheese
1 tsp onion powder
1/4 tsp garlic powder
1/4 tsp salt
1/4 tsp pepper
Instructions
Cook pasta according to package directions. Drain and add back to your pot.
Turn your burner on low heat and add all your remaining ingredients. Mix until combined and thickened up. Serve!