Today, December 31st, I asked in a Instagram story poll if any of you guys were doing Veganuary. What is Veganuary? It's a pledge to go Vegan for the whole month of January.
This is a great reset for your body, and also allows you to put those health goals into gear for the new year.
I also asked if you wanted to see What I Eat in a Day blog posts for the month of January. The majority of you said yes to this, so I am going to do it!
It can be hard to go from eating animal products to going cold turkey overnight. I mean, I went through this. So I completely get how difficult this can be.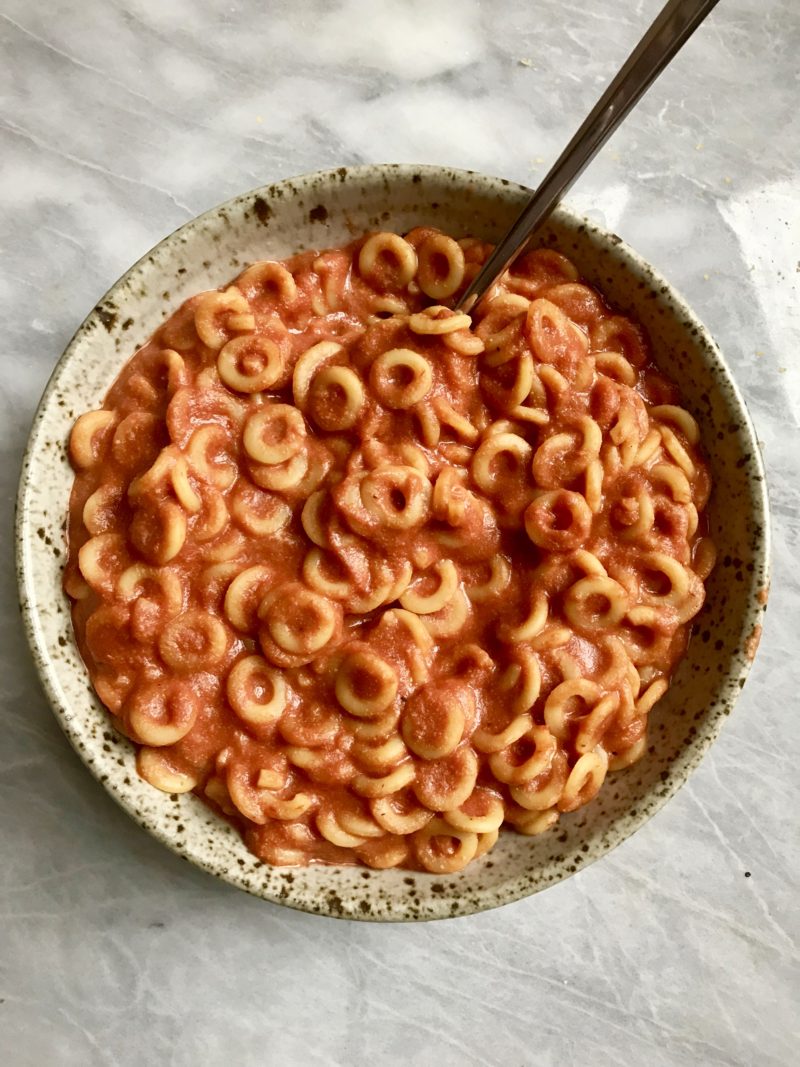 Meal Idea: Vegan Spaghetti O's – Get the recipe here.
If we want to REALLY be real here, the majority of people who go Vegan don't do it because they hate the taste of animal products. Anyone who says that to you is lying.
We go Vegan because we have educated ourselves on the secrets behind factory farming & how that impacts animals, the environment and our bodies. Along with many other factors.
I don't want this month of blog posts being about me pushing Veganism on you, because everyone hates the pushy vegan. I'm vegan, and even I hate the pushy vegan. They are ultimately the ones who lead the idea that vegans are crazy hippies who just munch on tofu & grass all day. Fuck that, give me the vegan cheese.
When I started my blog I knew that I didn't want to come off as this pretentious "i'm better than you because I'm vegan" vibe, well because I am neither of those things. I am your sit at home eat a tub of Nada Moo ice cream (oh, you're deff going to need some Vegan ice cream this month!) and watch Netflix kind of girl. Veganism doesn't have to be hard. It doesn't have to be this idea that all you're going to eat all month are salads because that IS NOT the case.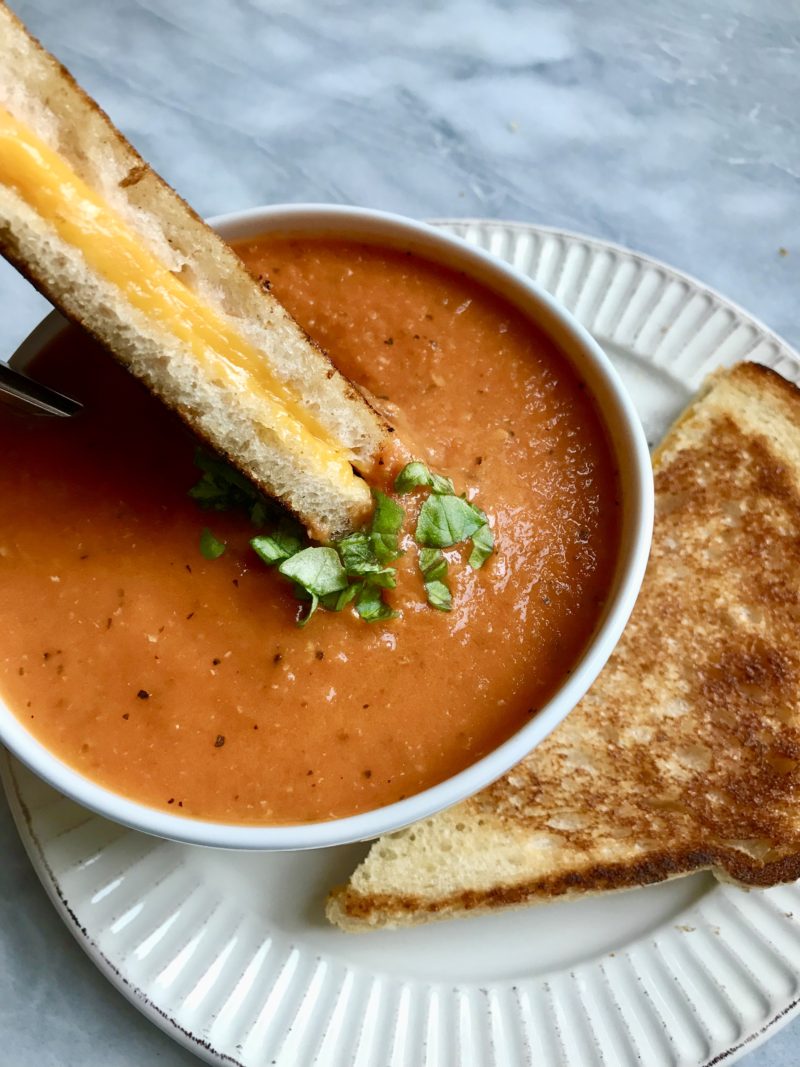 Meal Idea: Creamy tomato soup – Get the recipe here.
Also, don't focus your month of getting enough protein. You literally cannot get a protein deficiency. There are many of plant products that contain loads of protein that will help keep you full and energized.
My recommendation is to make sure you're getting enough iron & b12. Many plant foods are enriched in Iron, however no plant sources naturally contain b12. Vitamin b12 is a key water soluble vitamin that is key in the normal functioning of the brain and nervous system. Now you won't get a protein deficiency, but it is certainly possible to have a b12 deficiency. This is easily avoidable by buying plant milks fortified with b12 OR nutritional yeast.
You may hear about nutritional yeast often, but if you haven't, listen up. While nutritional yeast is not the most attractive name on the planet, it is a staple in any Vegans diet. its a deactivated yeast that are in a flake form and is loaded with b- complex vitamins. It has a nutty/cheesy flavor which is perfect for adding on pastas, avocado toasts, salads…I literally put nooch on everything!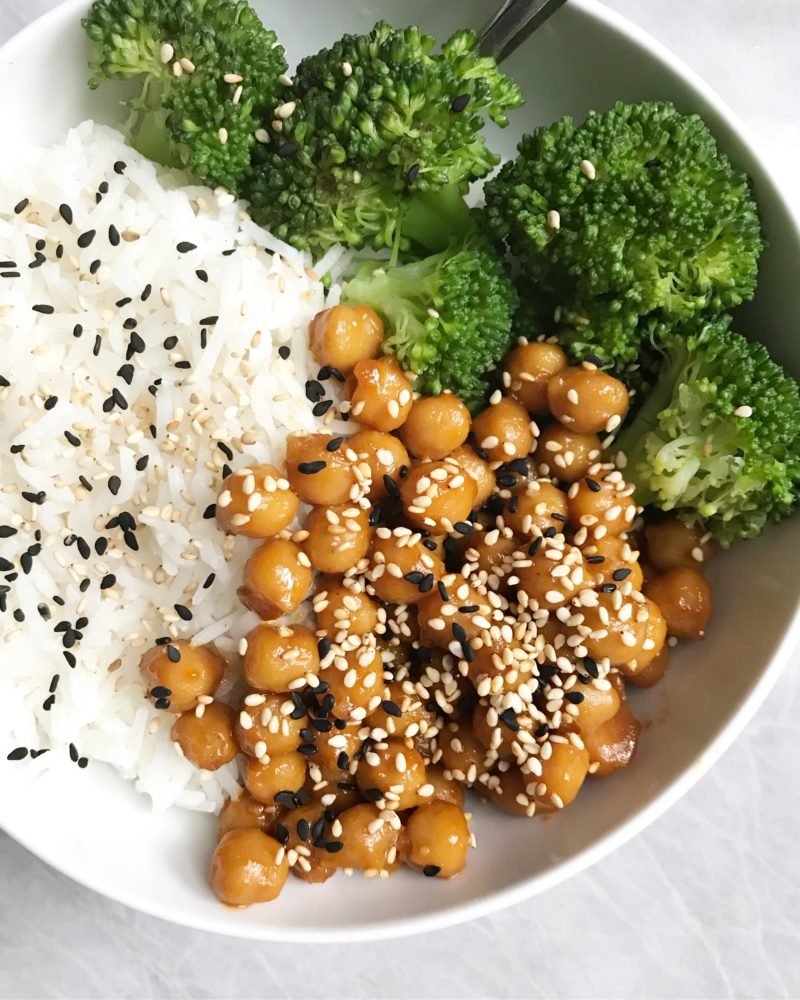 Meal Idea: Orange Chickpeas – Get the recipe here.
Let's talk substitutes:
So while eating vegan alternatives to meat, cheese, etc. is not always the healthiest option, we're all human and at the end of the day it's vegan so fuck it.
Ice Cream:
Nada Moo
So Delicious
Coconut Bliss
Sorbet (Usually most sorbet's are Vegan).
Vegan Meats:
Beyond Meat (The beyond burger is like nothing I've ever tried! I also love their lightly seasoned chicken strips!)
Tofurky (Tempeh Bacon, Deli Meats – Everything from Tofurky is amazing)
Gardein
Boca (The buffalo chicken burger is so good)
Sweet Earth Foods (Great vegan bacon & burger options!)
Veggie Burgers
Vegan Cheeses:
Follow Your Heart
Daiya
Kite Hill (Contains nuts)
Treeline (Contains nuts)
Tofutti
Miyokos (Contains nuts)
So Delicious
Wayfare
Other:
Earth Balance (Vegan butter & snacks)
Sir Kensington's (Vegan mayos, ketchup, mustard, etc.)
Aloha (Best vegan protein)
Eat Nice (VEGAN RAVIOLIS)
Pacific Dairy Free (Plant milks)
Ripple (Plant milks)
Silk (Soy Milk is my favorite)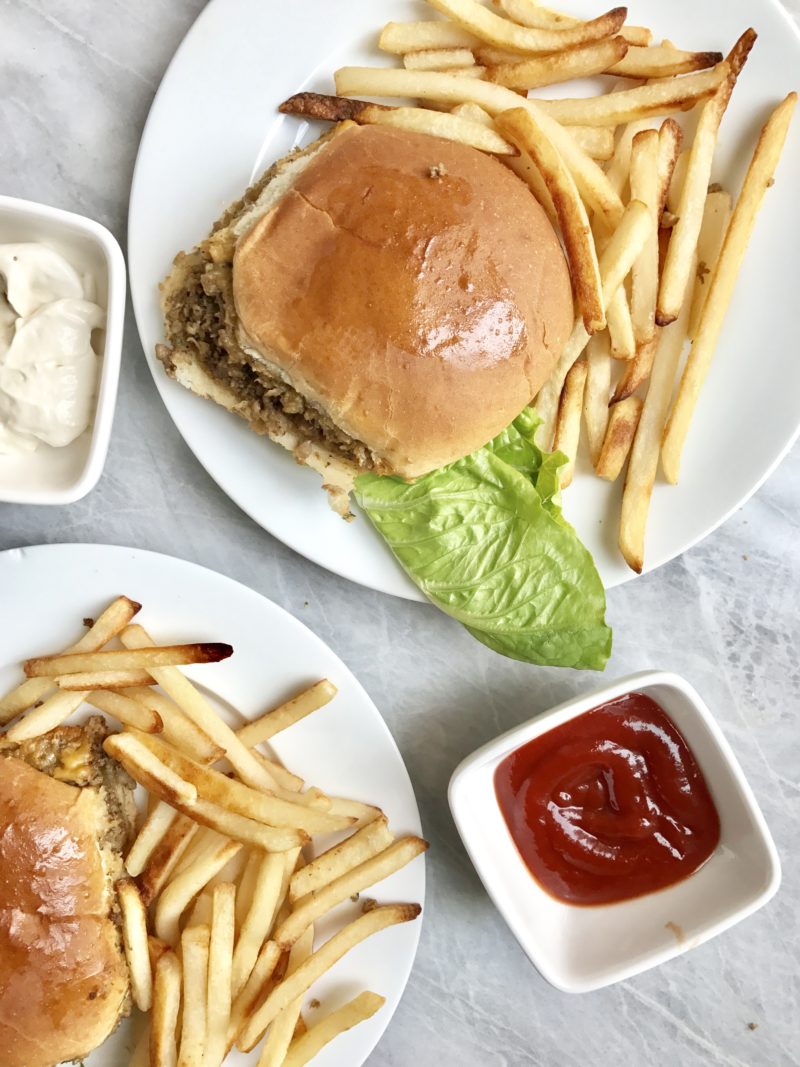 Recipe Idea: Baked "Beefy" Burgers – Check them out here
So in terms of these daily What I Eat in a Day posts, I will be posting them every morning reviewing the day before. The first blog post will be up on Jan 2nd as I am starting tomorrow.
I will still be posting recipe posts throughout the month, which is why I'm planning to post these in the morning. I hope to have a consistent time every day (around 9-10am) so make sure to sign up for my email updates on the top of my website. This will only notify you when new blog posts are live – no newsletters or spam emails will follow.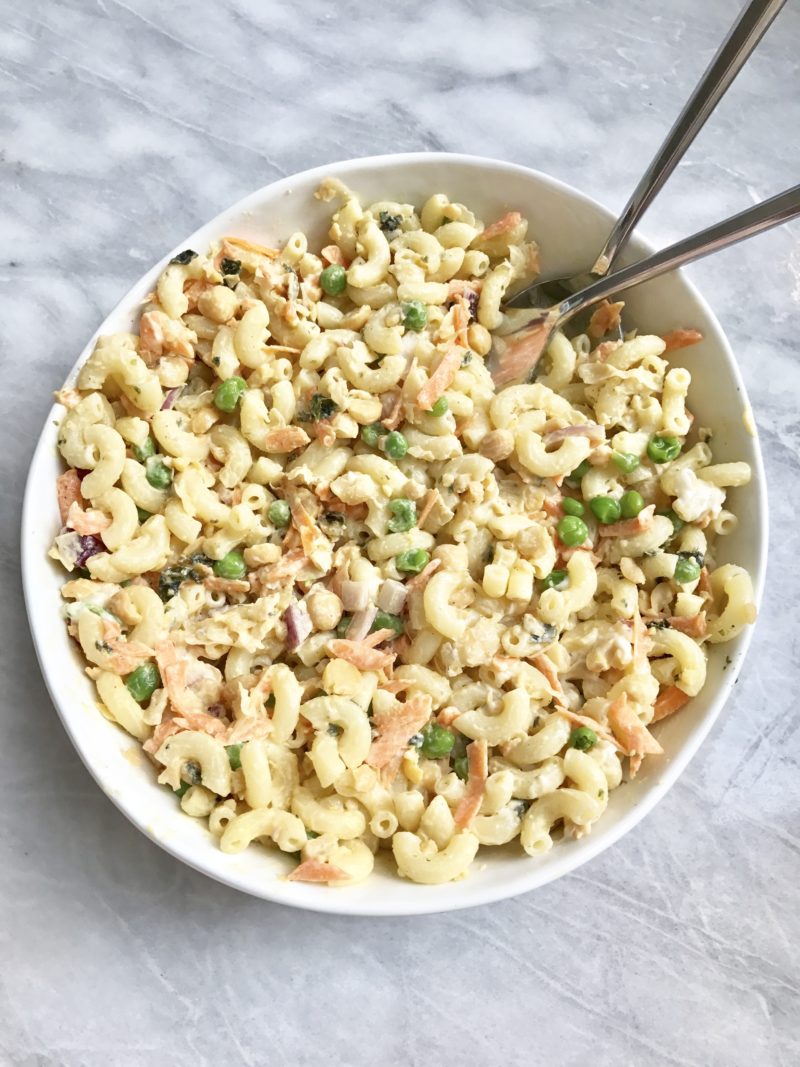 Meal Idea: Vegan "Tuna" Pasta Salad – Get the recipe here.
Veganuary doesn't have to be hard or restrictive! It's just about planning and doing your research. As always, you can always message me on IG if you have questions.
Get ready for those daily blog posts 🙂