I have been awaiting a Whole Foods Market 365 in NYC for so long! I can't wait to talk about my experience at their new Fort Greene location. Made in partnership with Whole Foods Market 365.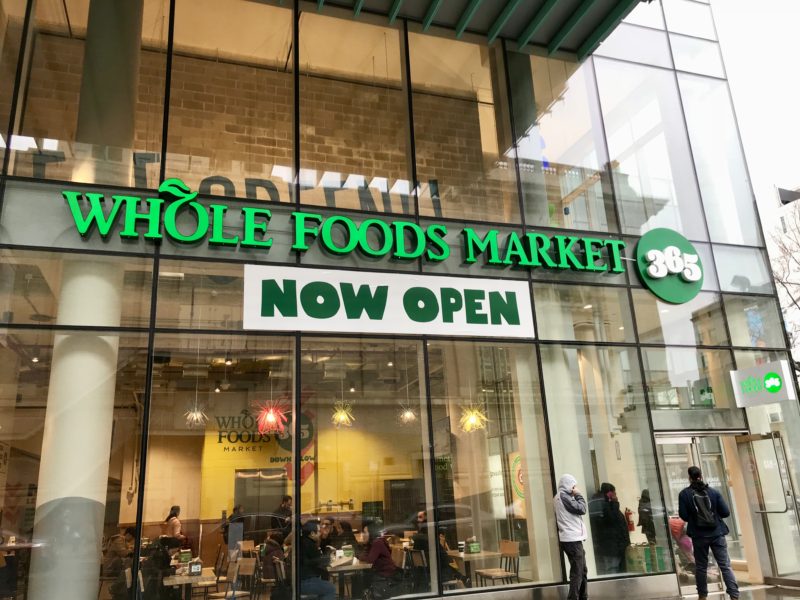 This weekend I had the chance to visit the new Whole Foods Market 365 in Fort Greene Brooklyn.
If you aren't familiar with the difference between Whole Foods Market & Whole Foods Market 365, I'm happy to tell you. If you shop in Whole Foods Market, you will most likely see their own brand 365 Everyday Value. These prices are at competitive prices making it easier to purchase healthier options. I usually always buy their Everyday Value products because they're so much more affordable but you're getting the same healthy products as you would pay full price for. They must meet Whole Foods Market quality standard in order to sell in their stores to make sure you get the best of the best.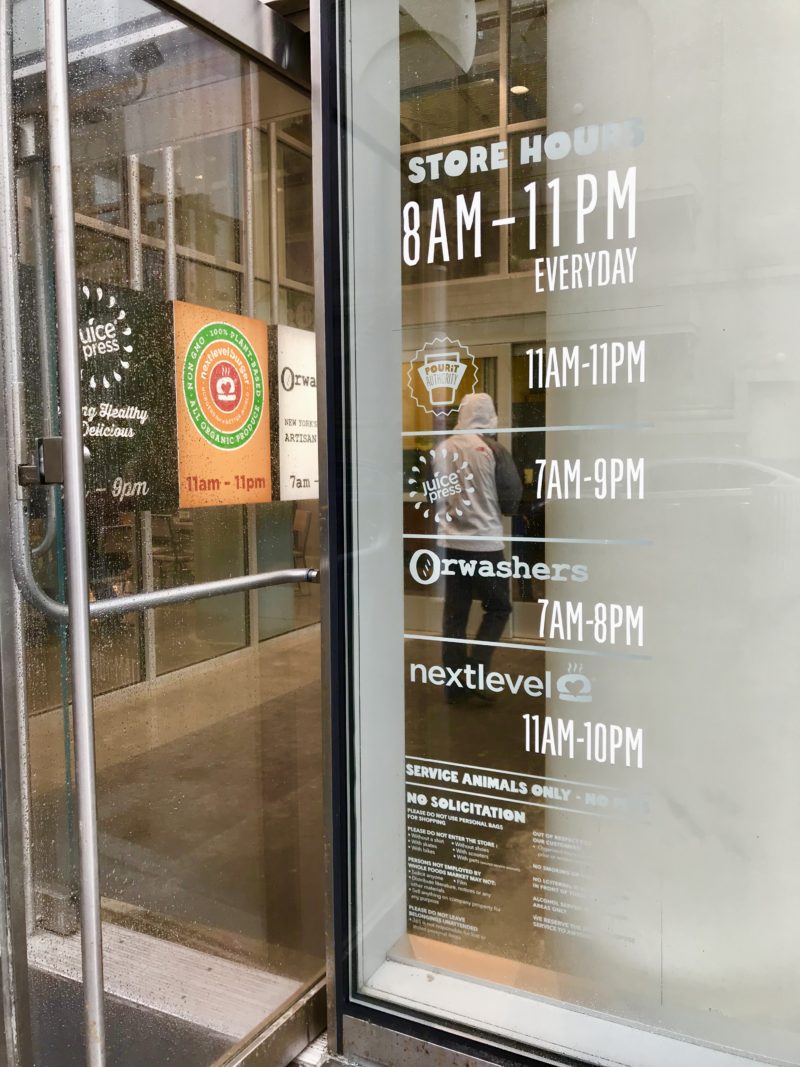 Not only does the Fort Greene location have all your favorite products, they also have THREE DIFFERENT PLACES TO EAT! I have been waiting…and I mean WAITING for a Nextlevel to open in NYC and I am so glad it's finally here!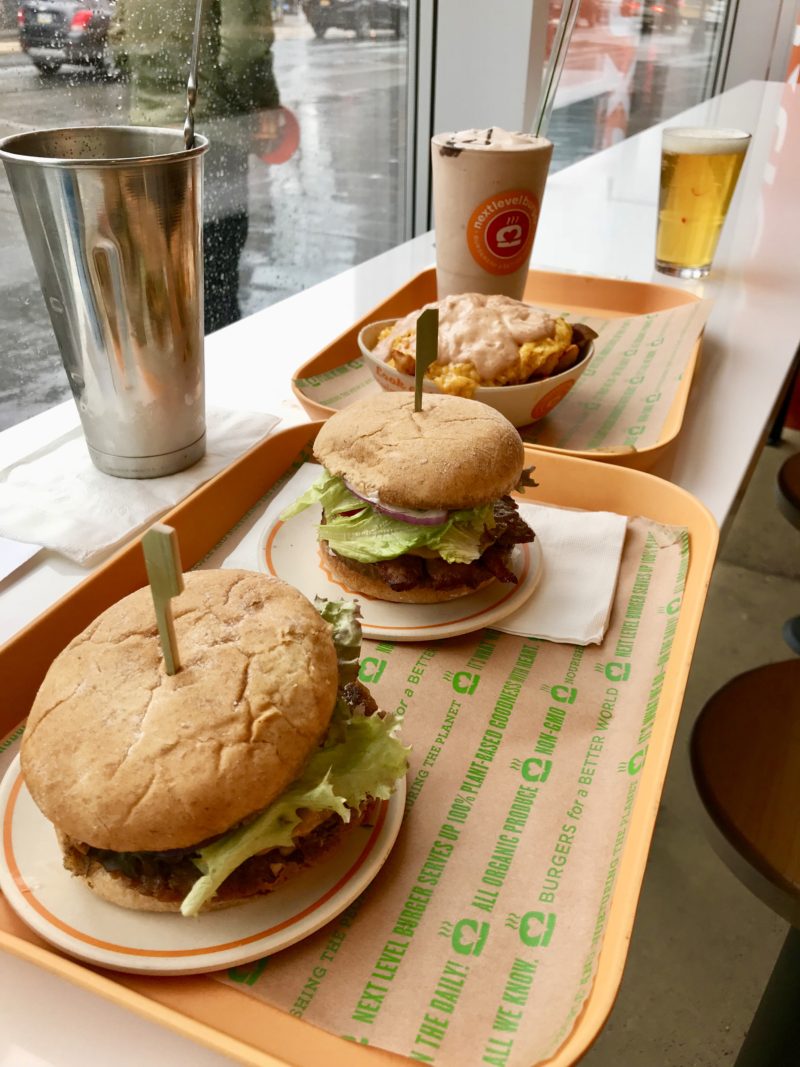 Nextlevel is a 100% plant based burger place that is 100% delicious. Their traditional burger patty is also nut free so perfect for those allergic like me! The service was also amazing and the people who worked there was so nice. I got the All American and my friend got the sausage patty. We split a chocolate shake (optional coconut or soy base) and split the special fries. We also got some beer (because why not?)
Whole Foods Market 365 also has a Orwashers (bakery with vegan sandwich options) and a Juice Press (juices, vegan snacks, etc).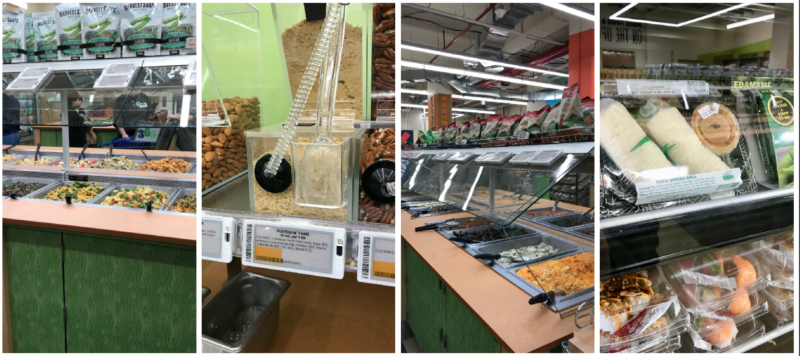 What I was super impressed with was their grab n go section. They had endless hot bars as well as a whole wall refrigerated with salads, sushi, etc. I especially loved for their toppings they had a whole box of nutritional yeast you could add to your meal. I also loved this tofu spring roll they had in their sushi section of the wall!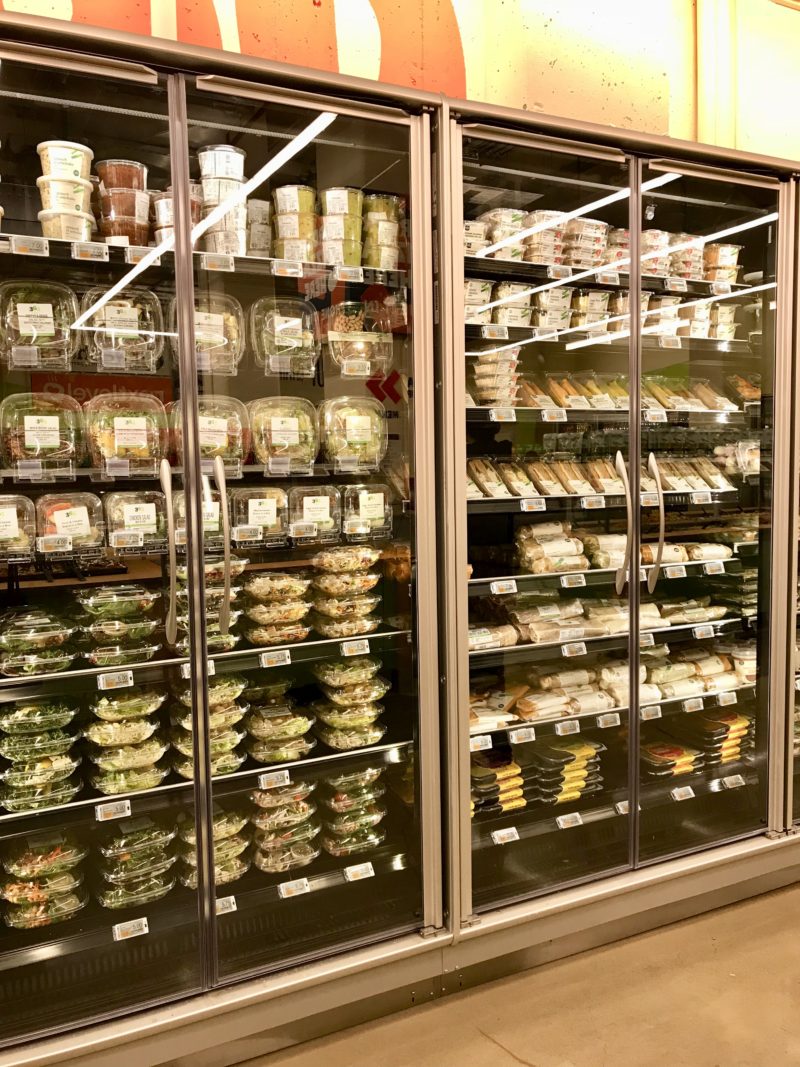 a WHOLE WALL of grab n go foods! I was shook.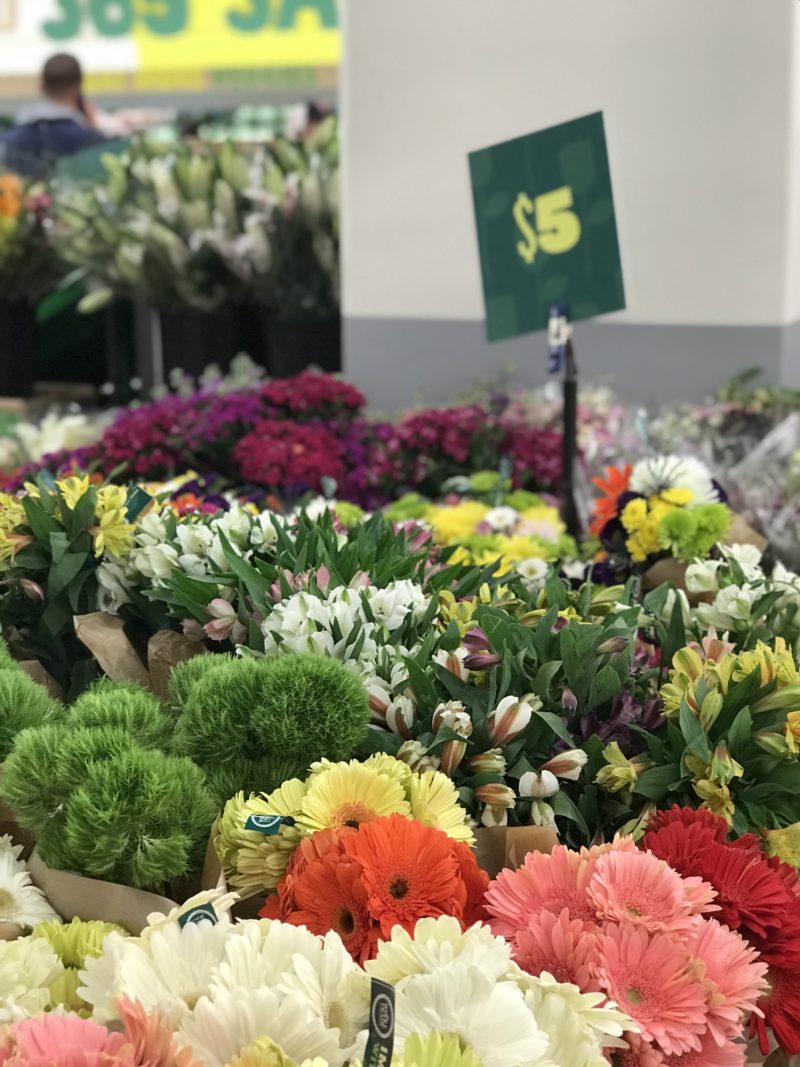 All of these gorgeous bouquets were $5!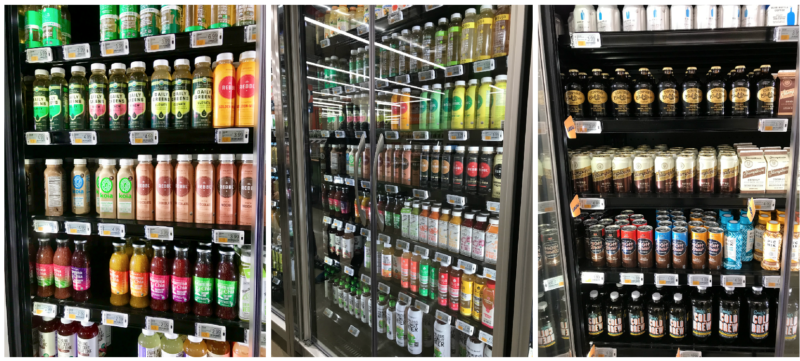 Another thing I was literally blown away with about the grab n go section was the drink selection. There was walls with kombucha, cold brew, drinking vinegars and other amazing health based beverages. Since it is all in one place it makes it super easy to pick your meal & drink all at one time.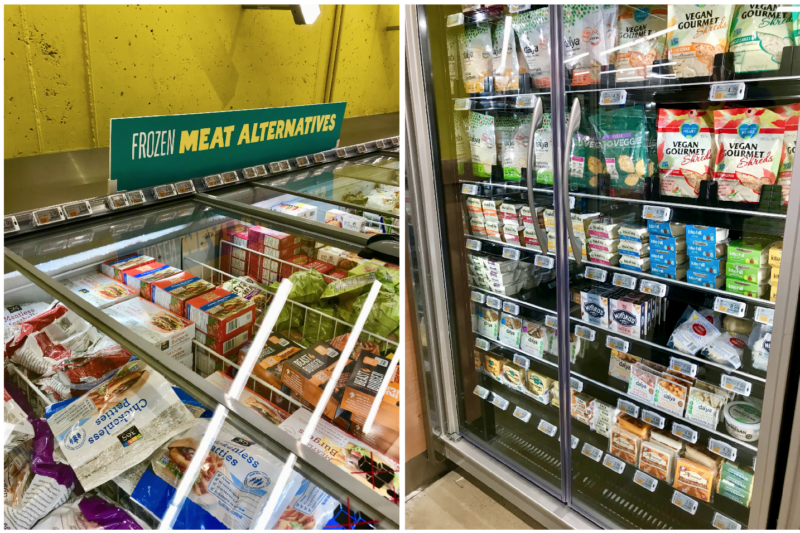 Now onto actually shopping. There were so many Vegan options! I also liked the freezer section and the sliding doors so you can look down at the products. Not familiar with the proper name but I found this really easy. Also, LOOK AT THAT VEGAN CHEESE SECTION! There were SOOO many different Vegan cheeses, and the section right next to it contained tofu, and other refrigerated vegan "meat options" to choose from. I appreciated how they were next to each other to get everything you need in one go.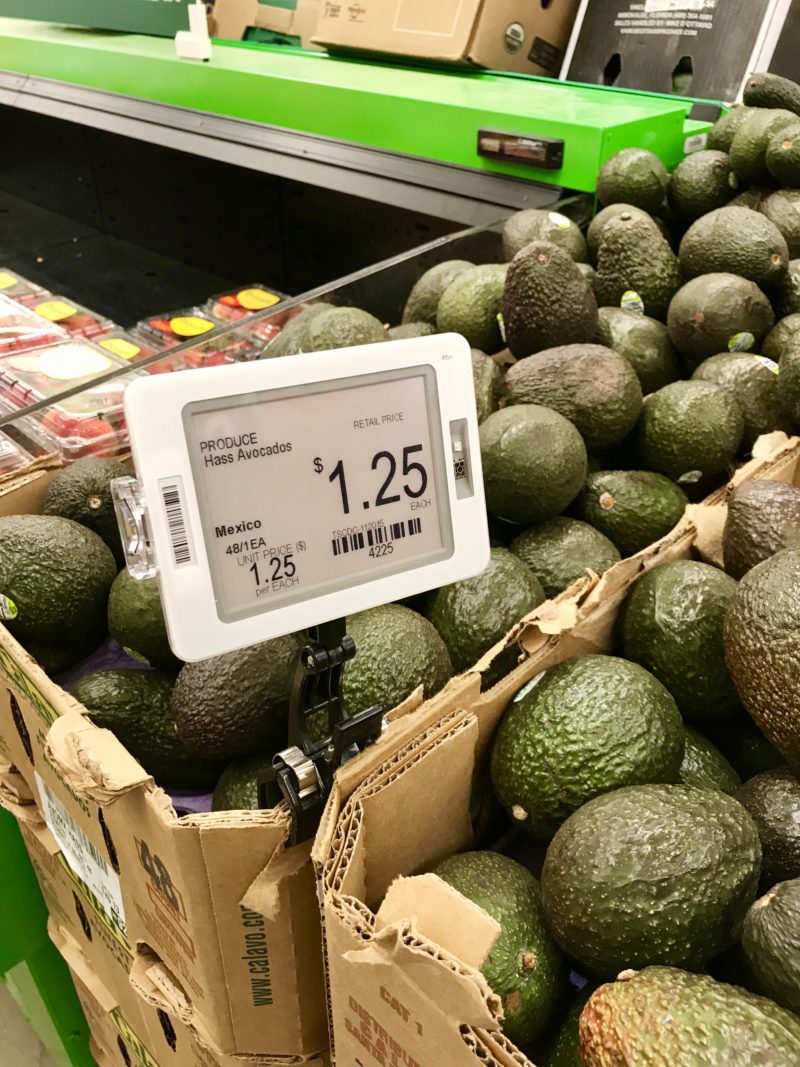 $1.25 avocados get their own section because, $1.25 avocados.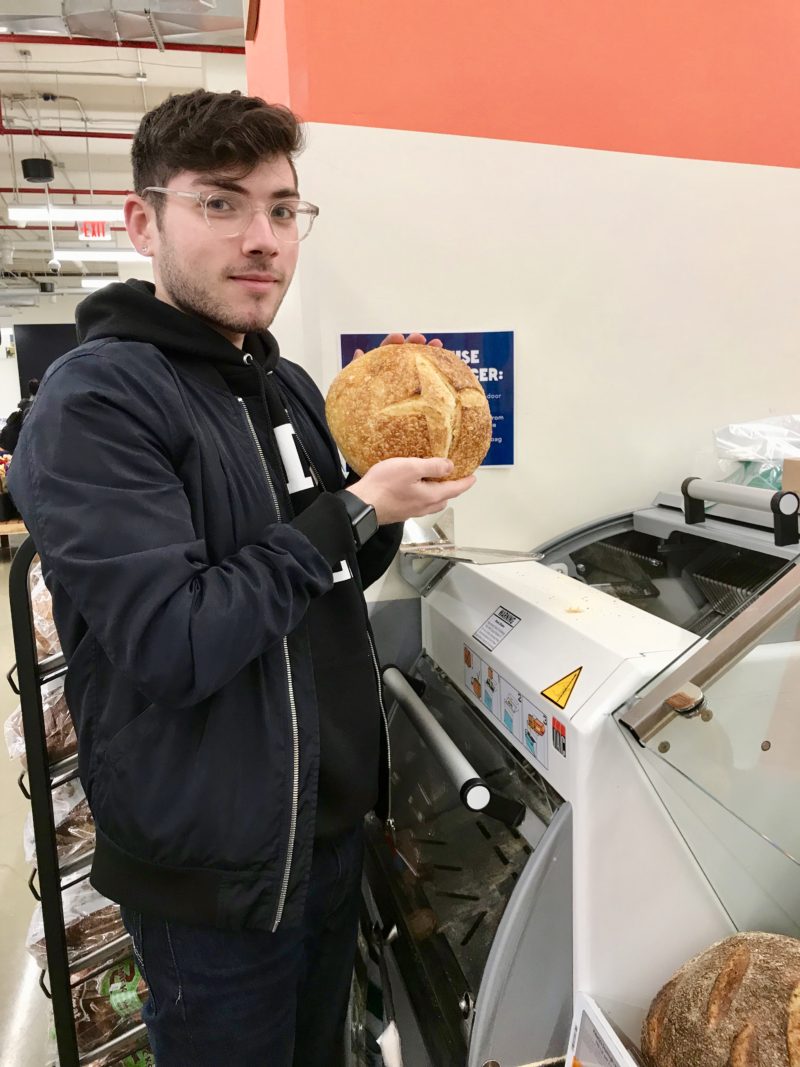 Lastly, we were super intrigued to see you could slice your own bread. There was a whole section of fresh breads to choose from and a BREAD SLICER! Just like the ones you see behind the counter, you can actually do it yourself. This is my friend Thomas with the sourdough I went with. He was very excited to slice the bread for me lol.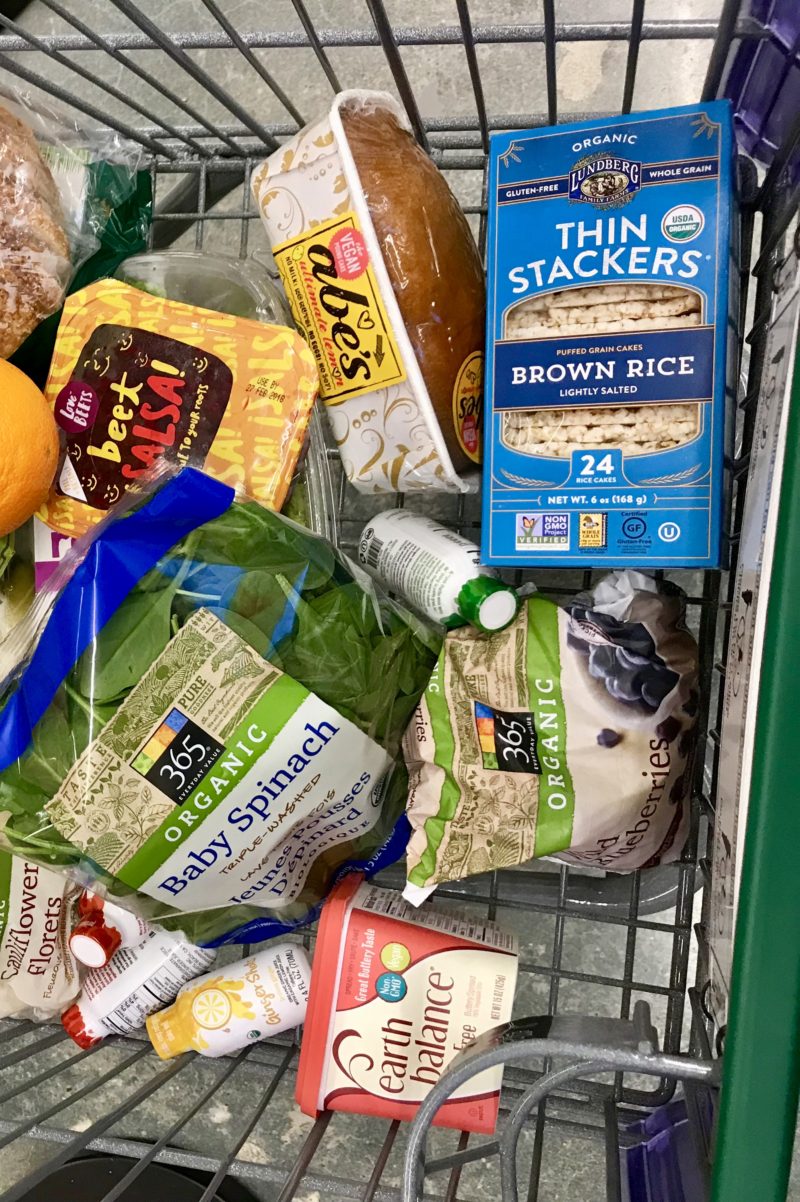 Checkout time! This is the majority of the items I purchased. As you can see I literally always go for the Everyday Value 365 products unless they don't make the items (example: earth balance aka my child).
Overall, I had the best time. I'm also one of the people who love grocery shopping and have loved Whole Foods Market since when I started living on my own in college. I am really thankful that a Whole Foods Market 365 opened in NYC because I've been waiting! It was also super easy to get their from my neighborhood (UES). Just take the 4,5 train to Barclays Center and it's not even a 5 minute walk from the train. I am also pretty sure you can take the NQR as well but don't take my word for it.
I loved doing a store review as well because I love to talk about more than just recipes. I definitely will be back soon as I just had the best time with my friend Thomas on our little excursion to BK.
Have you been to a Whole Foods Market 365 yet? If so, which ones! Also, what are your favorite Everyday Value products to get from Whole Foods? I think mine has to be the organic spinach & their beans. SAVINGSSSSS PEOPLE!
Thank you to Whole Foods Market 365 for sponsoring this post. I had the most wonderful time at the store and love to work with brands who I love and support my blog.