Jump to recipe
With it getting cold, warm up with this luxurious and delicious broccoli "cheddar" risotto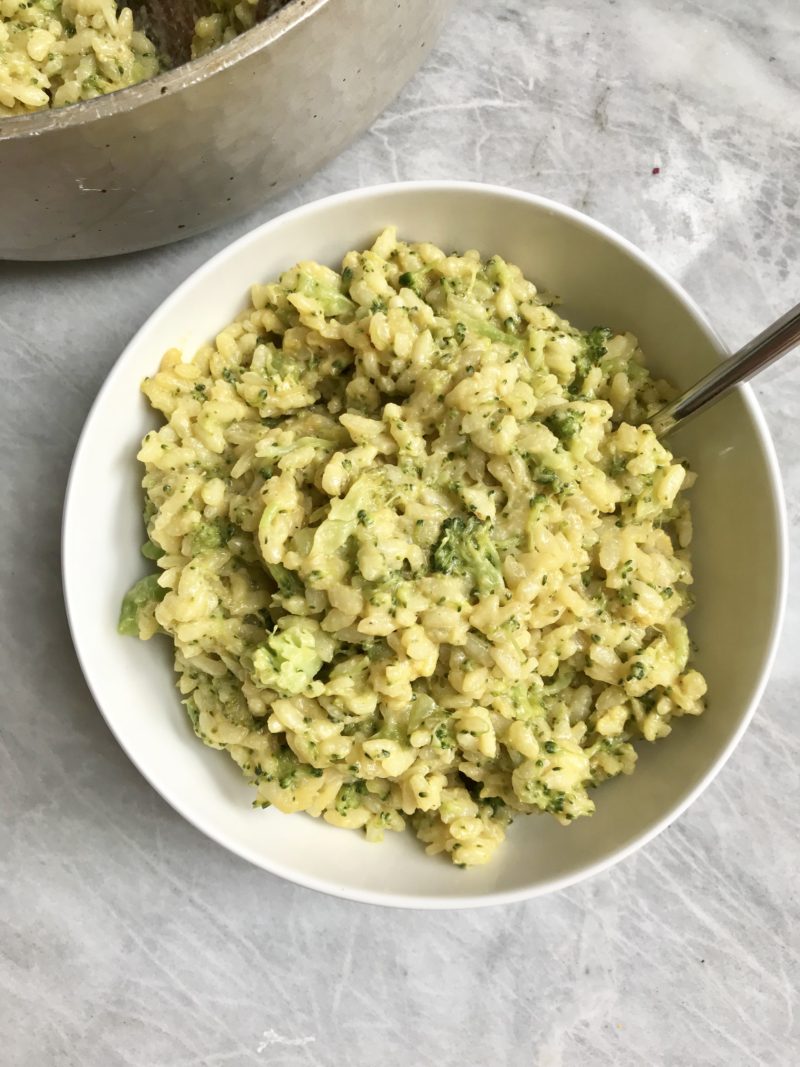 My first risotto recipe! I can't believe it.
I love risotto so much. It is such a luxurious dish that seems hard but is actually quite easy to make. I wanted to make something super delicious and comforting for the Winter which is why I wanted to do a cheesy broccoli risotto…except there's no Vegan cheese!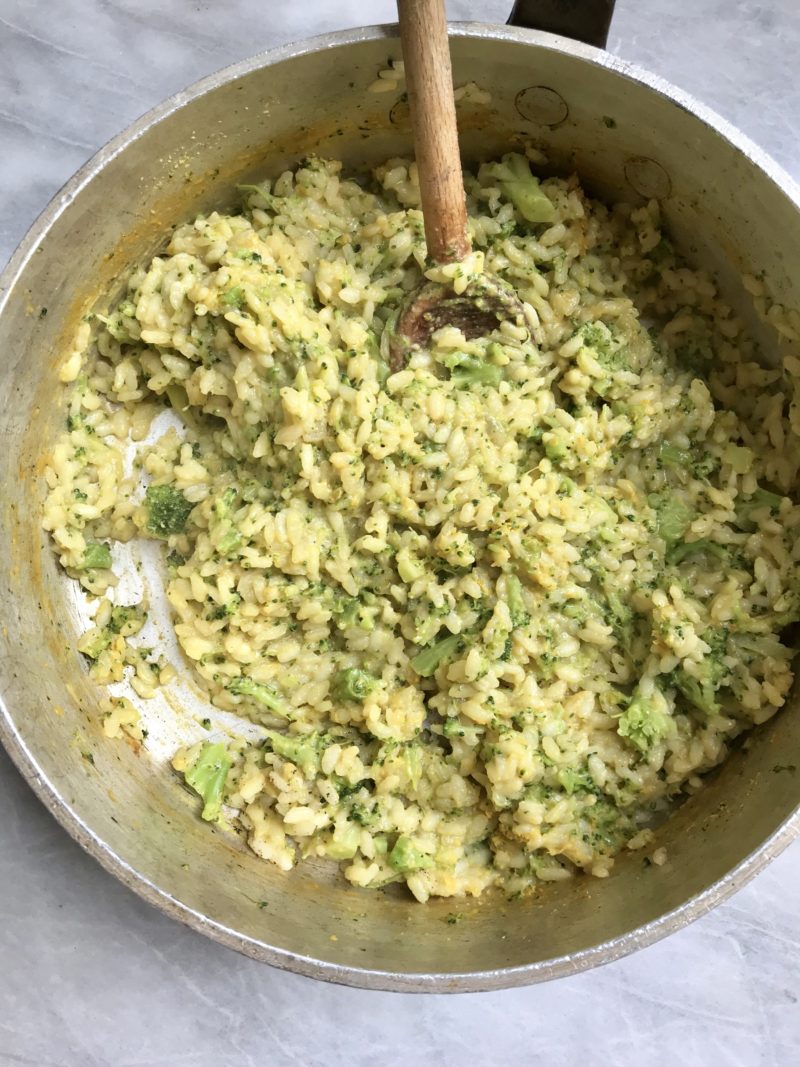 I am SURE that you know what nutritional yeast is, but if you're a new Vegan or incorporating more plant based recipes into your lifestyle, let me give you guys the downplay of what this glorious item is.
Nutritional yeast is deactivated yeast, and is a significant source of some B-complex vitamins. It's a great way that Vegans can get their daily B12 which is not a vitamin we can source from plants alone. Nutritional yeast has a nutty & cheesy flavor and can always make dishes super creamy! I love adding it to pasta, popcorn, tofu scramble, avocado toast…the list goes on and on! It is also a complete protein and has no fat.
I recommend the Bob's Red Mill nutritional yeast as well as Braggs and TJs brand.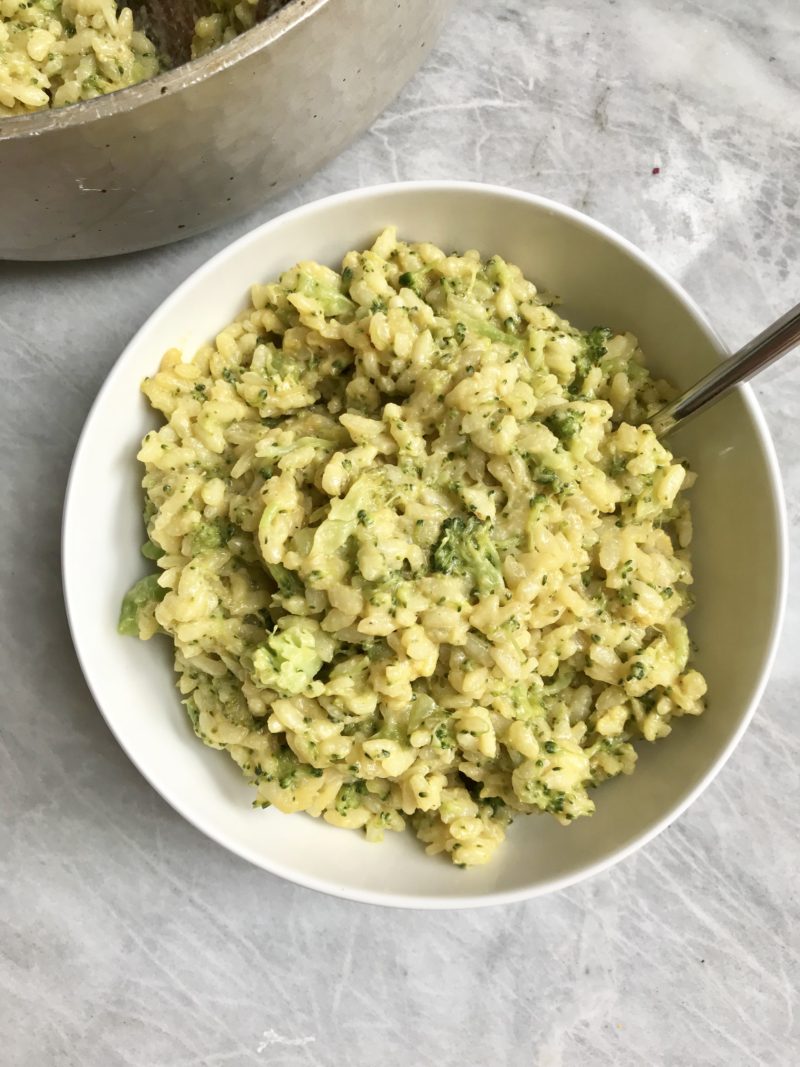 The nutritional yeast is what provides the creamy and cheesy flavor of this awesome risotto recipe.
Also, shoutout to my favorite podcast Murder, Myth & Mystery. I am currently listening to the Minisode #26 and absolutely laughing so hard right now. I highly recommend checking them out!
I hope that you guys enjoy this recipe! If you make any of my recipes, don't forget to tag me on Instagram @plantbasedjane so I can see!
Broccoli "Cheddar" Risotto

Ingredients
2 tablespoons Vegan butter
1 cup arborio rice
3 cups vegetable broth
2 1/2 cups broccoli, chopped
1/3-1/2 cup nutritional yeast
1/4 tsp black pepper
Instructions
Begin by cooking your broccoli. Steam it for 4 minutes and take off heat. Chop finely and set aside.
Heat up a large pot and add your butter. Allow butter to melt and add in your rice. Stir and let the rice toast up for around 3 minutes.
After 3 minutes, stir in one cup of your vegetable broth. Stir and let simmer until all the liquid is gone.
Add in your second cup of vegetable broth and repeat the same process.
Repeat again with your third cup and when all the liquid is gone add in your broccoli and stir to combine. Take off heat and add in your nutritional yeast and stir to combine. Add in your cracked pepper and serve while hot!