If you couldn't tell from my Instagram, I absolutely love Tofu. Scrambles, baked, sautéed. I could go on and on.
I decided to do another baked tofu recipe, since you guys seem to love my sesame soy baked tofu recipe from awhile back.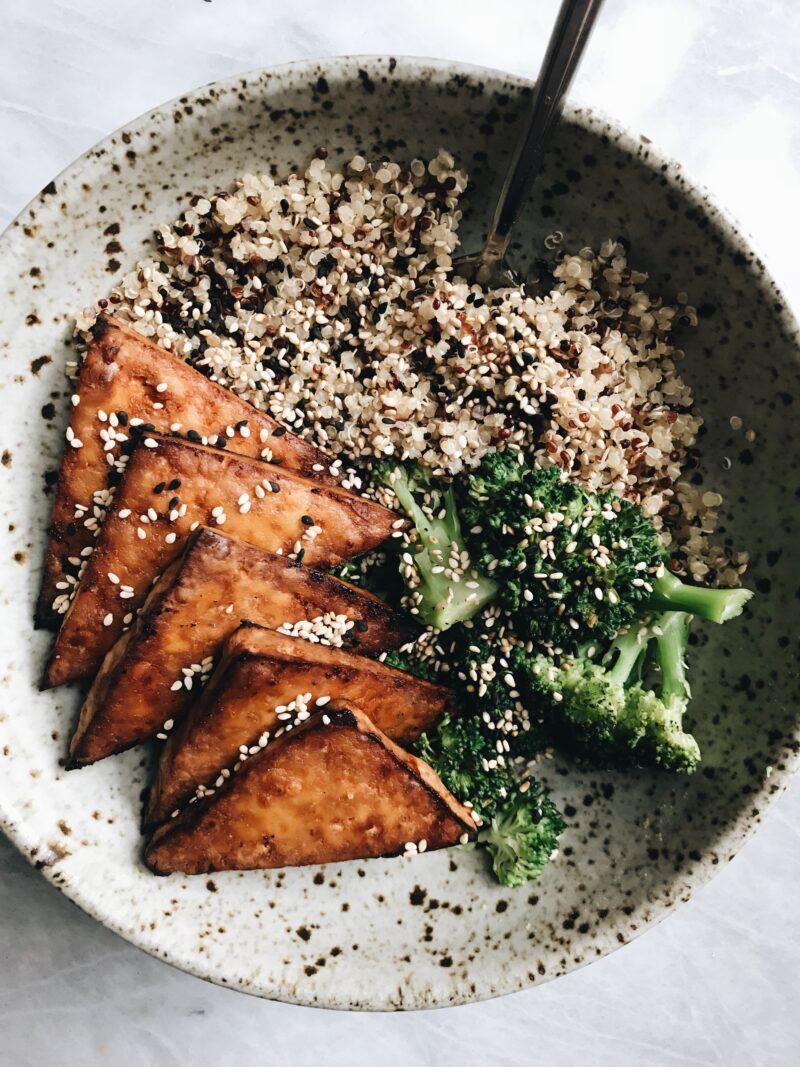 I decided to cut my tofu into these fun squares instead of my normal cubes and it's so fun! You could totally do normal cubes but I just wanted to try something different and I'm glad I did.
What I love about this tofu is the contrast between sweet and spicy. It balances out SO well and makes it tolerable even for ones who aren't so into spice.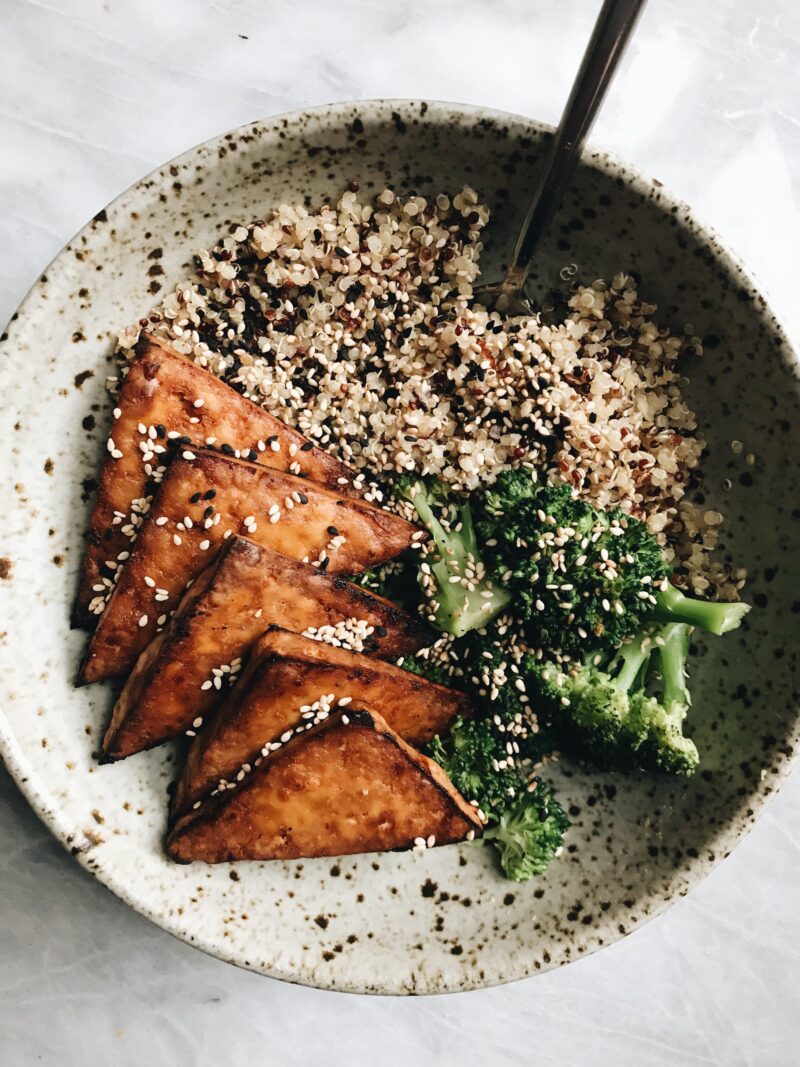 Pairing tofu with quinoa & veggies have been a favorite combo of mine lately. My favorite vegetable is probably broccoli so normally its just a pound of broccoli on top of some quinoa and tofu.
What I love most about this tofu is that it helps flavor the other ingredients in your meal. I find I don't have to add additional sauces (such as soy sauce) to a meal when the tofu itself is so flavorful.
Remember if you make this, "tag" me on Instagram so I can see it!
Maple Sriracha Tofu

Processed with VSCO with a6 preset

Ingredients
1 Block Firm Tofu (14oz)
1/4 Cup Soy Sauce
2 Tablespoons Sriracha
2 Tablespoons Maple Syrup
1 Tablespoon Rice Vinegar
1 Tablespoon Sesame Oil
1 Tsp Liquid Smoke (Optional, but adds amazing flavor)
1/2 Tsp Garlic Powder
1/2 Tsp Onion Powder
1/4 Tsp Cracked Pepper
Instructions
Begin by cutting your tofu into cubes or triangles. For the triangles I cut the tofu into 4 larger. squares and cut each square into diagonals to achieve a triangle shape.
Press your tofu between two kitchen towels or paper towels and place a heavy object on top. Set aside for 15 minutes.
Meanwhile, prepare your marinade. Combine all ingredients into a bowl and set aside until tofu is pressed thoroughly.
Place tofu in a bowl and pour the marinade on top. Carefully mix to combine. Place in the fridge for up to 30 minutes.
While tofu is marinating, preheat oven to 425 degrees Fahrenheit. Place tofu on a baking tray lined with parchment paper. Do not discard marinade. Cook for 20 minutes, and flip tofu halfway. After 20 minutes, take tofu out of the oven and carefully spoon the remaining marinade on top of the tofu. Cook for an additional 10-15 minutes...or until tofu looks caramelized and crispy.
Enjoy!