Jump to recipe
Easy and delicious "beefy" burgers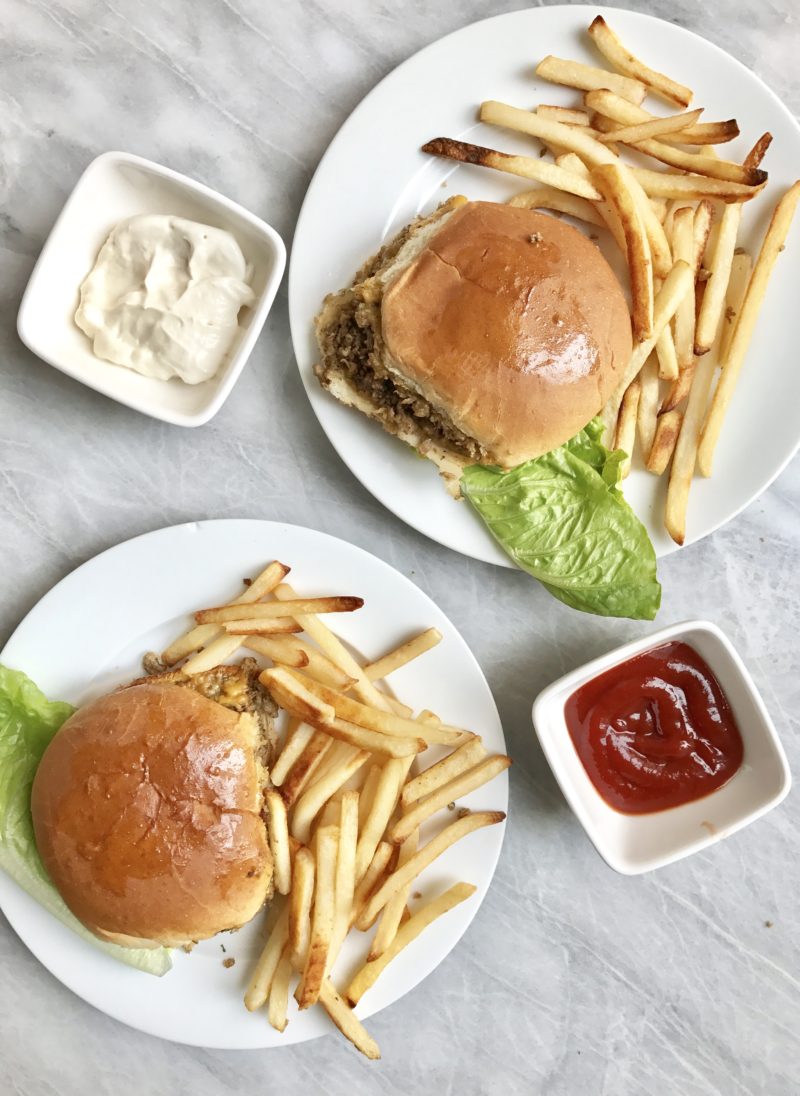 Who doesn't love burgers? They're so delicious and definitely a treat to enjoy!
I wanted to make another recipe using some Vegan beef crumbles and I thought it would be fun to try to make them into burgers.
I wanted an easy weeknight meal for people to enjoy without having to use food processors, and all these other appliances that just are time consuming and make for a longer cleanup. I thought, if I just made it so you had to sauté the beefy crumbles and then bake the burgers…It would take no time at all.
Literally. These burgers take less than 20 minutes to make. It's a miracle.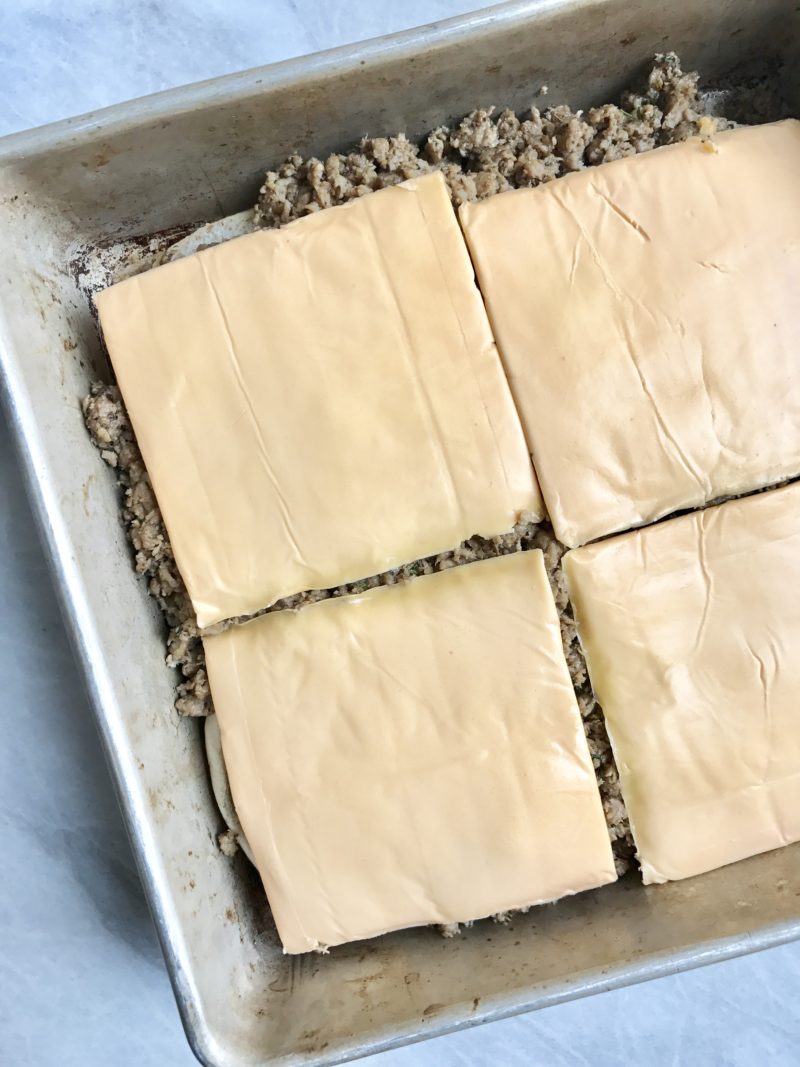 OBVIOUSLY they had to be "cheeseburgers" because ugh Vegan cheese. So delicious. I used slices, but you could totally use shreds too!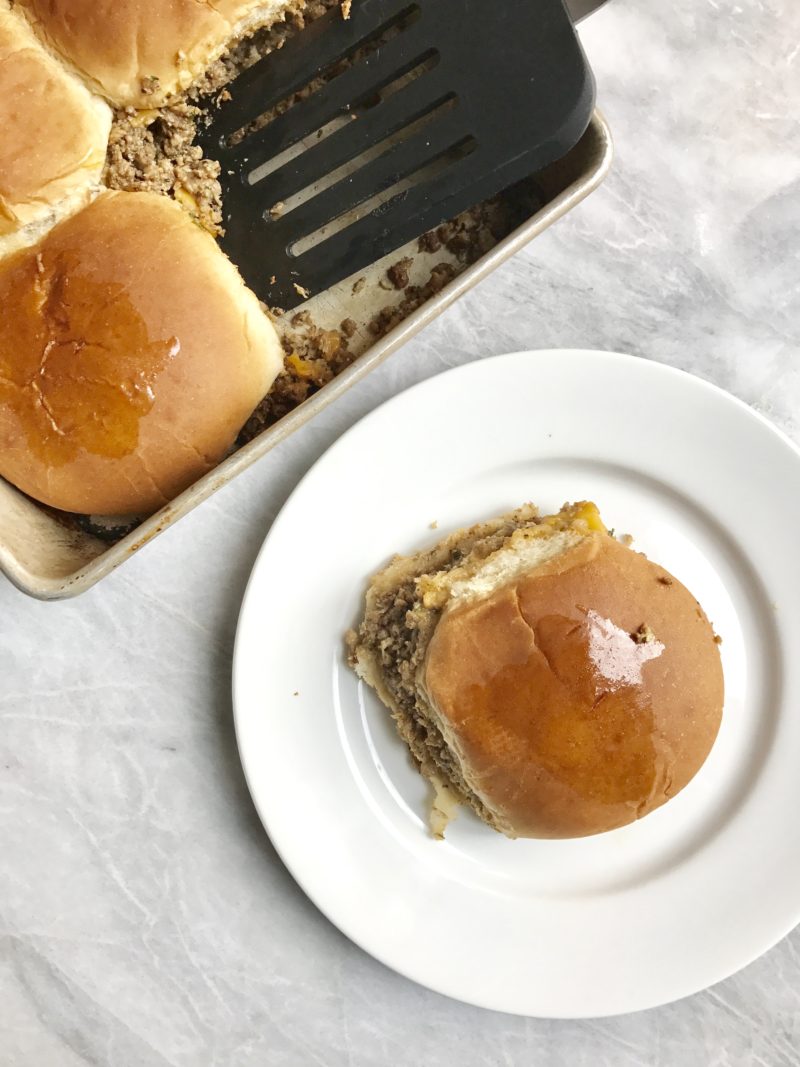 You may think these will fall apart easily because it isn't exactly a patty. False. They stick together perfectly and really don't leave any crumbs. Also, the "cheese" acts a a glue for the bread and beefy crumbles.
These are great for a weeknight meal because they're fun, delicious, and fast to make. As you cook the burgers cook up some frozen fries and you have a party.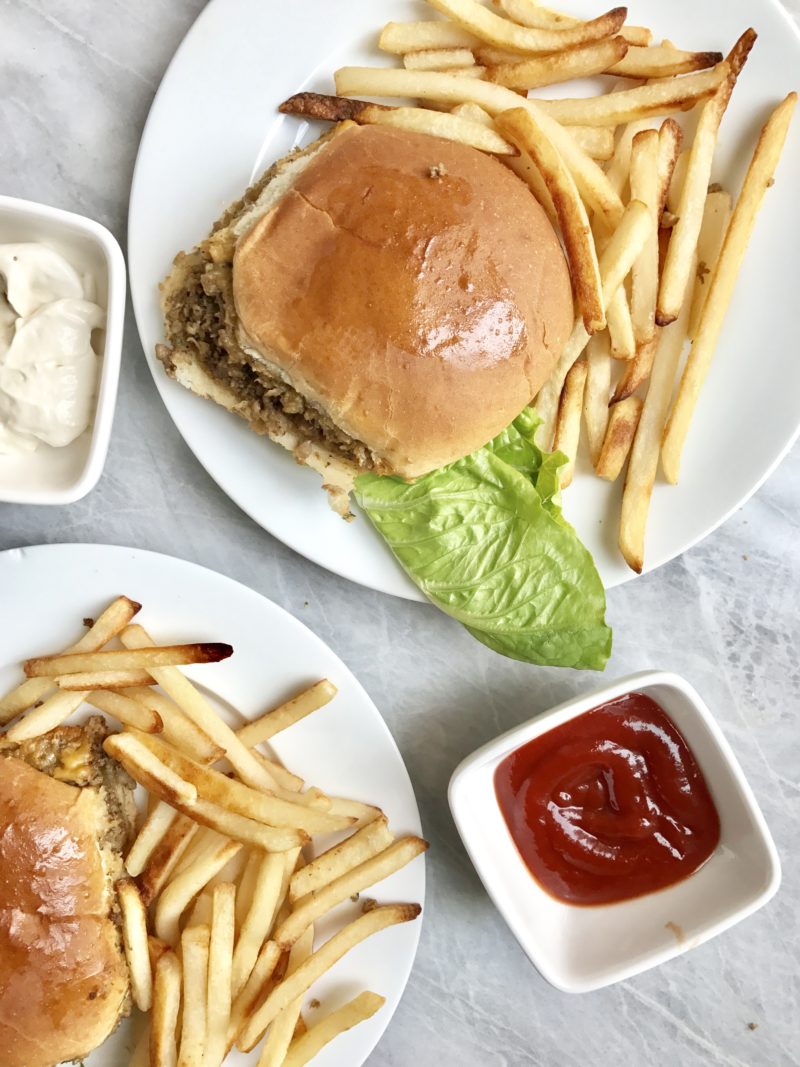 What are your favorite burger toppings? Comment below! I'm very straightforward with just some lettuce but sometimes pickles! Also Avocado…LOVE AVO!
If you ever make any of my recipes, don't forget to tag me on Instagram @plantbasedjane so I can see!
Baked "Beefy" Burgers

Ingredients
4 Buns
1 Package of Vegan beef crumbles (I like Beyond Meat)
4 Slices of Vegan Cheese (Or 1 Cup Vegan Shreds)
1 Tsp Salt
1 Tsp Onion Powder
1 Tsp Dried Parsley
1/2 Tsp Garlic Powder
1/2 Tsp Pepper
Instructions
Begin by heating some oil up in a large sauté pan. Meanwhile, pre-heat your oven to 350 degrees Fahrenheit.
When oil is done heating up, cook your crumbles to package instructions. Add your salt, pepper, onion powder, garlic powder & dried parsley. My package says 3 minutes.
After 3 minutes, lay the bottom half of your buns in a baking dish. Top with the crumbles, vegan cheese, then the top of the buns.
Cook in oven for 10 minutes. I lightly butter the top of the buns before baking to help them not get super crispy.
Take out and enjoy!