Jump to recipe
A delicious take on the traditional Italian Chicken Parmesan. The Best Part? It's Cruelty Free.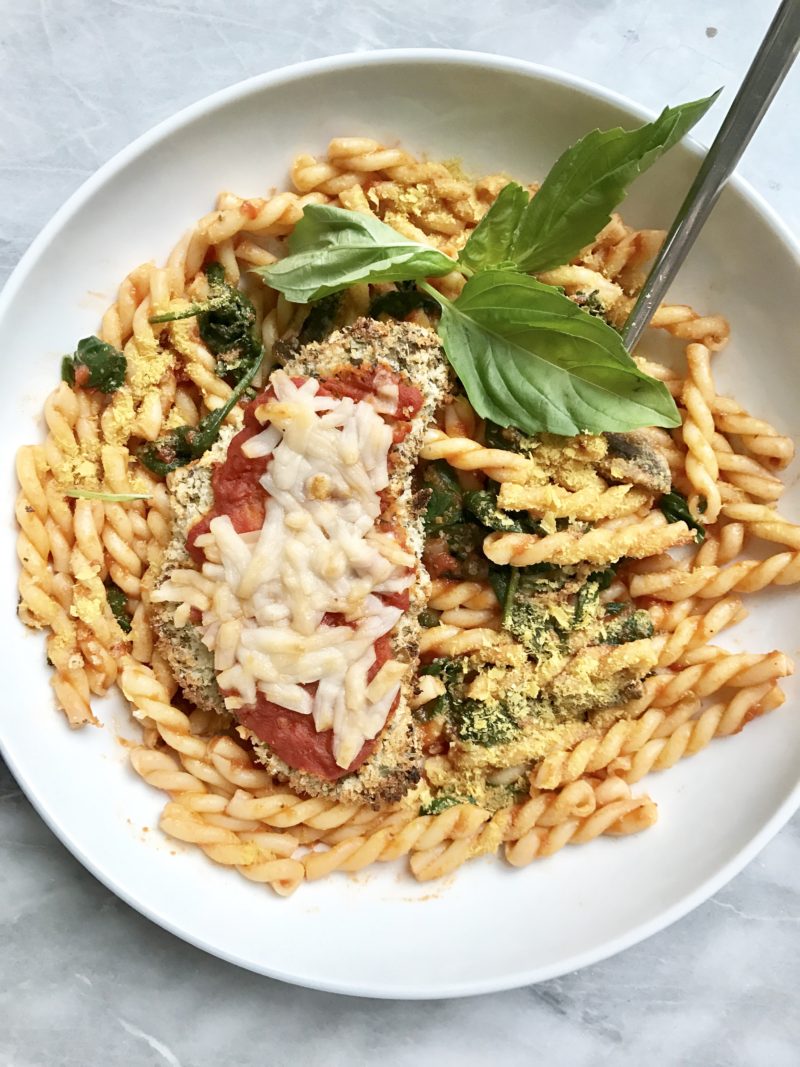 So apparently cauliflower is the new kale, which i'm completely okay with. I have loved cauliflower ever since I'm a little kid and I always get super excited when I can create new recipes for it. How did this recipe get made? I was actually going to make my bang bang tofu recipe using Cauliflower steaks. As I was cutting my steaks, I currently got a craving for pasta. So, I decided that it would be SO smart to try to use cauliflower to make a "parmesan" dish.
Honestly, I love eggplant parm. I even have a recipe on my blog for it here. So, why can't cauliflower try it out too? Except, this dish isn't fried. It's BAKED! That means low in oil (depending which sauce you use) and VEGAN!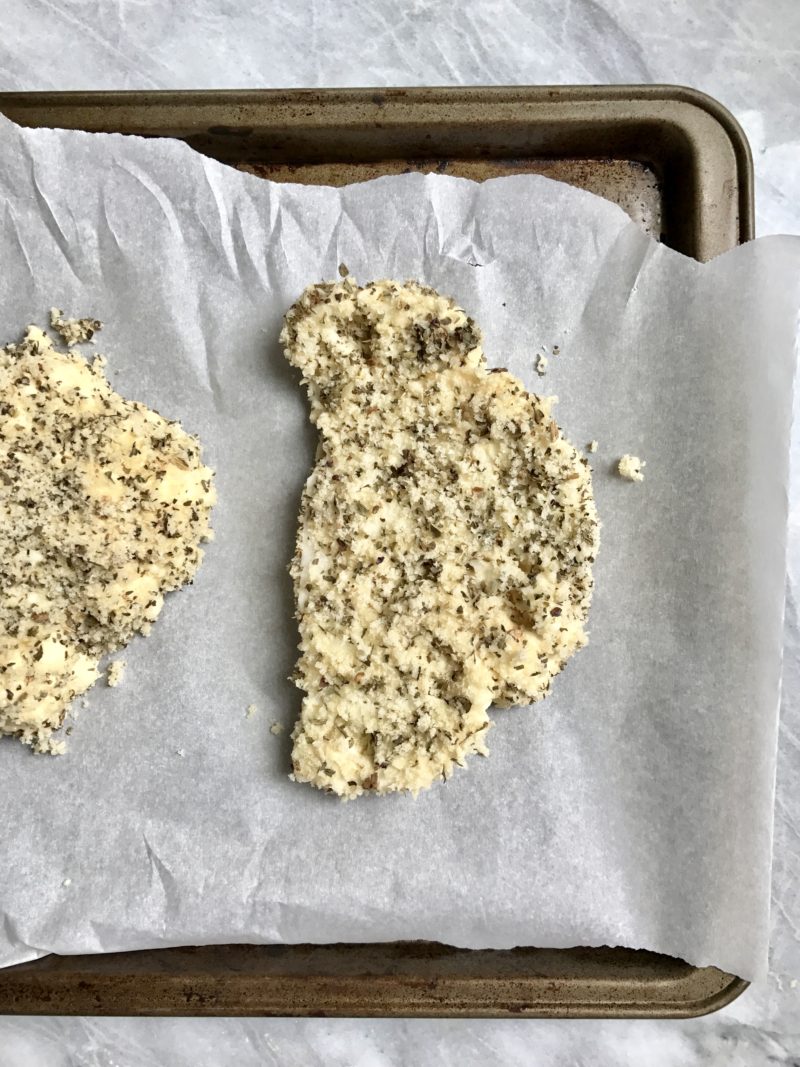 I love to add some marinara sauce, nooch & vegan mozz to my cauliflower. I highly recommend using Jar Goods as a tomato sauce. I am picky with my sauces because I literally cannot do chunky sauces they creep me out and this one is just so smooth and yummy.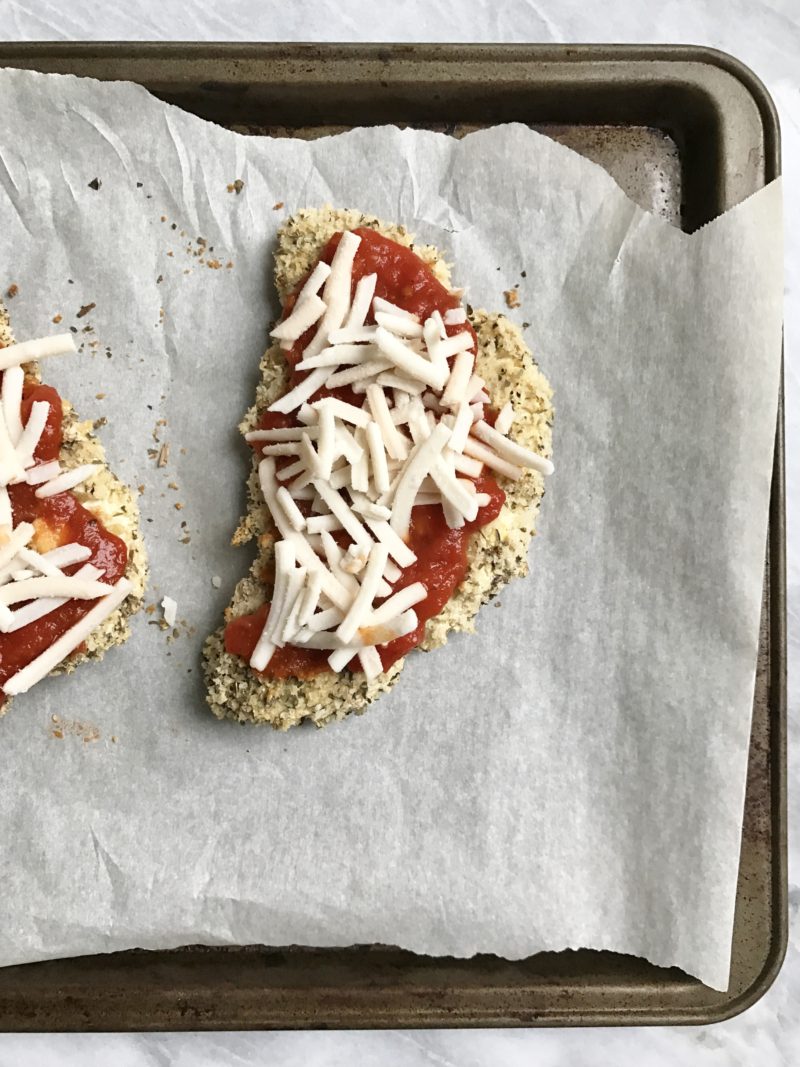 Cauliflower is very mellow in flavor so it can really change into anything you want. It works so well in this recipe because it mends so well with the italian seasoning, sauce & vegan cheese.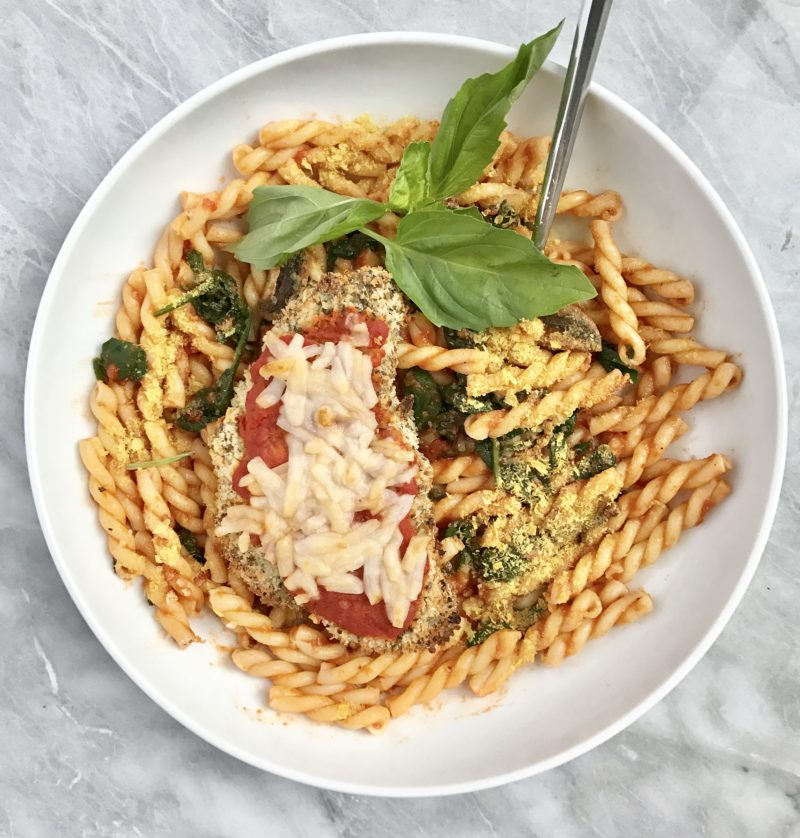 Serve this amazing dish with pasta, salad, spaghetti squash, zoodles. The possibilities are truly endless for this delicious and easy recipe!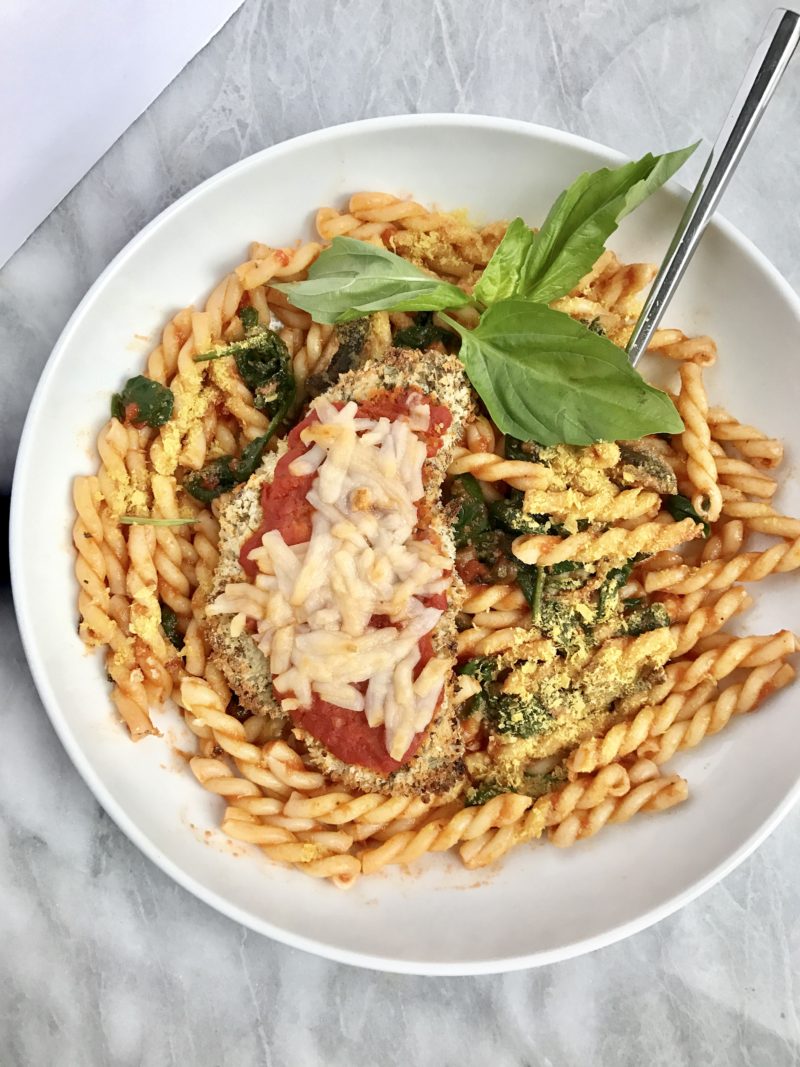 Enjoy this recipe! Remember that if you make any of my recipes, tag me on Instagram so I can see!
Cauliflower "Parmesan"

Ingredients
1 Small Head of Cauliflower
1 Cup Flour + 1 1/4 Cup Water
1 1/2 Cups Panko Bread Crumbs
1 1/2 Tablespoon Italian Seasoning
1/2 Cup Marinara Sauce
1 Cup Vegan Cheese
Instructions
Pre-heat your oven to 375 degrees Fahrenheit
Begin by washing and cutting your cauliflower into "steaks." Cut longwise down to form disks. You can cut the disks in half or leave them whole. I like to cut them in half to give it a more realistic feel.
Make your dredge by combining your flour and water. Put in large bowl. In another bowl, add your panko. Begin by dipping each "cutlet" into your flour water mixture, then panko. Repeat until cauliflower cutlets are done. Add all your cutlets onto a baking sheet lined with parchment paper.
Place in oven and let cook for 20 minutes, flip and cook an additional 20 minutes.
After 40 minutes, take out cauliflower and add a tablespoon of sauce to each cutlet and some vegan cheese. Place oven on high broil and cook for 3-5 minutes so cheese melts.
Enjoy!