Today is the final recipe I am doing for the Thanksgiving Collab with my friends for this coming Canadian Thanksgiving. These recipes are also acceptable for any Fall occasion and next months U.S Thanksgiving. All of my recipes this week have been Apple inspired because it's one of my favorite Fall seasonal fruits and can be translated into so many dishes!
I decided to whip out the old Pillsbury Crescent Dough because it is "accidentally" Vegan, and is great to use in easy recipes that really take no time at all! So I decided to make this "Apple Pie" crescent bites that are so delicious and the perfect dessert nibble.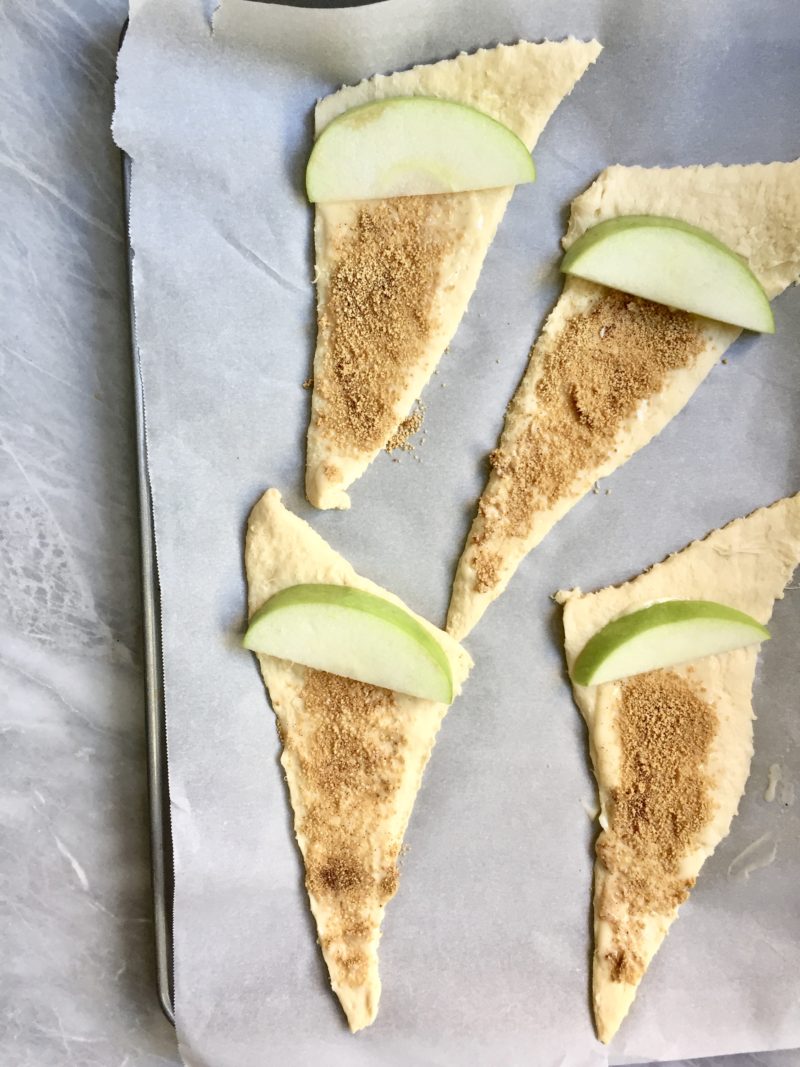 Before going Vegan I always made sure an apple pie was present at a holiday gathering. I always say that I prefer pie over cake on any given day. However, pies can be a bit hard and time consuming to make which is why I wanted to create something super easy that wouldn't require too much time.
I also have a recipe for yummy breakfast crescent rolls if you want to check them out here.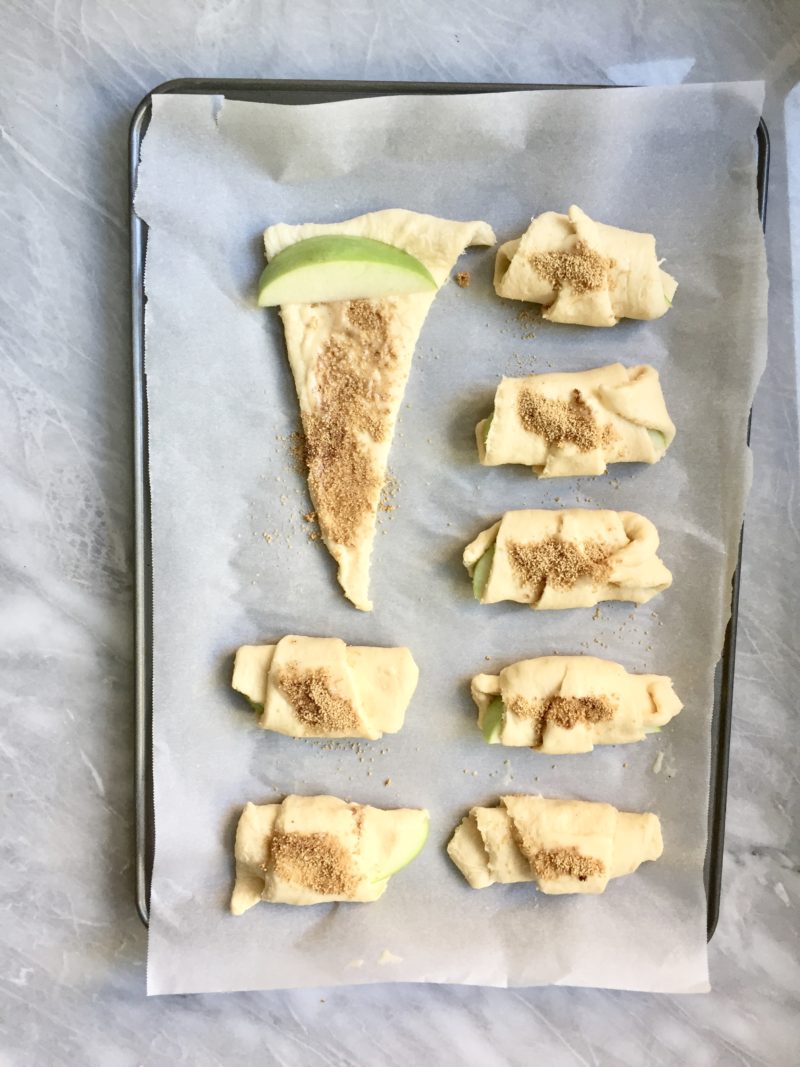 Also, everyone loves Crescent Rolls. Because since they're accidentally Vegan, it's more likely that you have had them at one point in your life. So these can please Vegans and Non- Vegans.
You can also add nuts, granola, any other toppings if you please. I decided to keep these simple because of my peanut/tree nut allergy and wanted to make sure that people with the same allergies can find this completely approachable and stress free.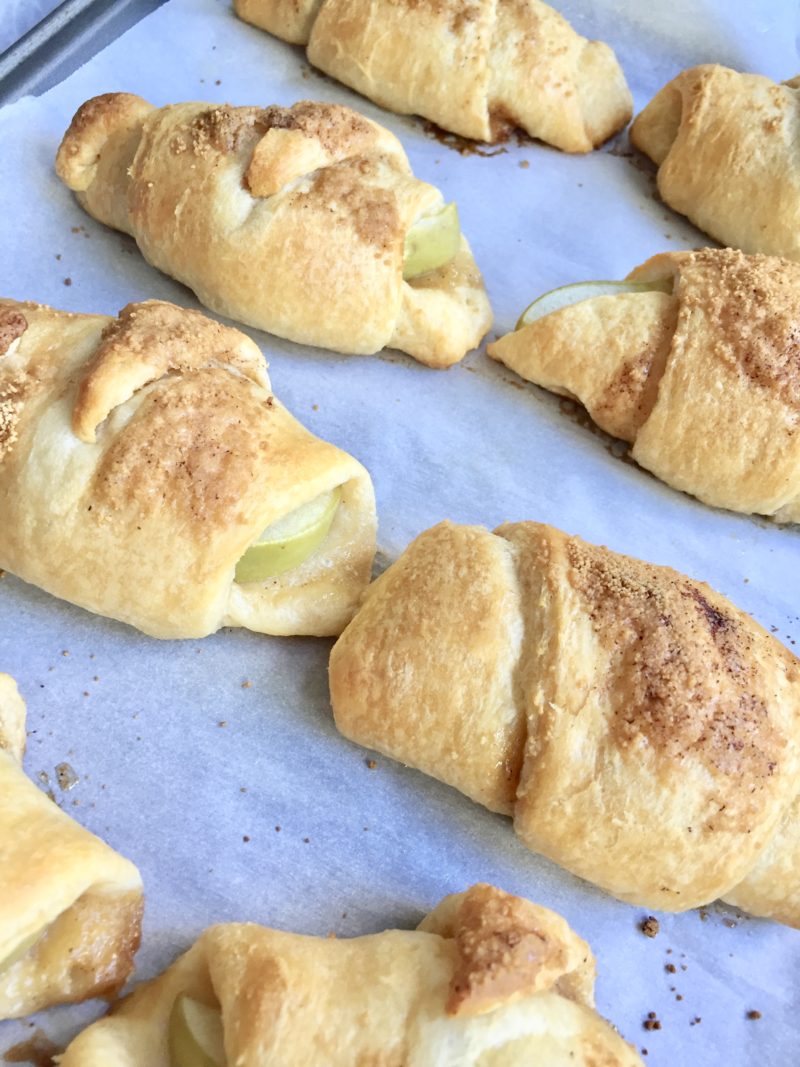 I hope you enjoy these as much as I do and make them for your Fall time feasts/holidays!
Apple Pie Crescent Rolls
2016-10-06 10:20:03
Ingredients
1 package of 8 Pillsbury Crescent Rolls
Half of Medium Granny Smith Apple
3 Tablespoons Coconut Sugar (Or any other Vegan Brown Sugar)
2 Tablespoons Melted Vegan Butter
1 tsp Cinnamon
Instructions
Preheat oven to 375 Degrees Fahrenheit.
Start by opening and unraveling each crescent dough and setting them on a baking sheet lined with parchment paper.
In a bowl combine your brown sugar and cinnamon.
Cut up half of your apple then into eight slices. If your apple isn't super big then just cut up as much as you need to make 8 slices. Around 1/4 inch slice each.
Lightly coat the inside of your dough with butter then evenly spread sugar cinnamon mix.
Repeat step on all of your crescent pieces.
Add your apples to the top and roll from the top by the apple down to create your crescent roll.
Add remaining butter & sugar cinnamon mix to the top.
Bake for 9-12 minutes or until golden brown.
Enjoy!
Plant Based Jane https://plantbasedjane.com/