Growing up, I always ate Cheez-It's. They were such a staple snack in my life even not long before going Vegan. There is one Vegan Cheddar Square product on the market that is delicious, but I wanted to try to make my own!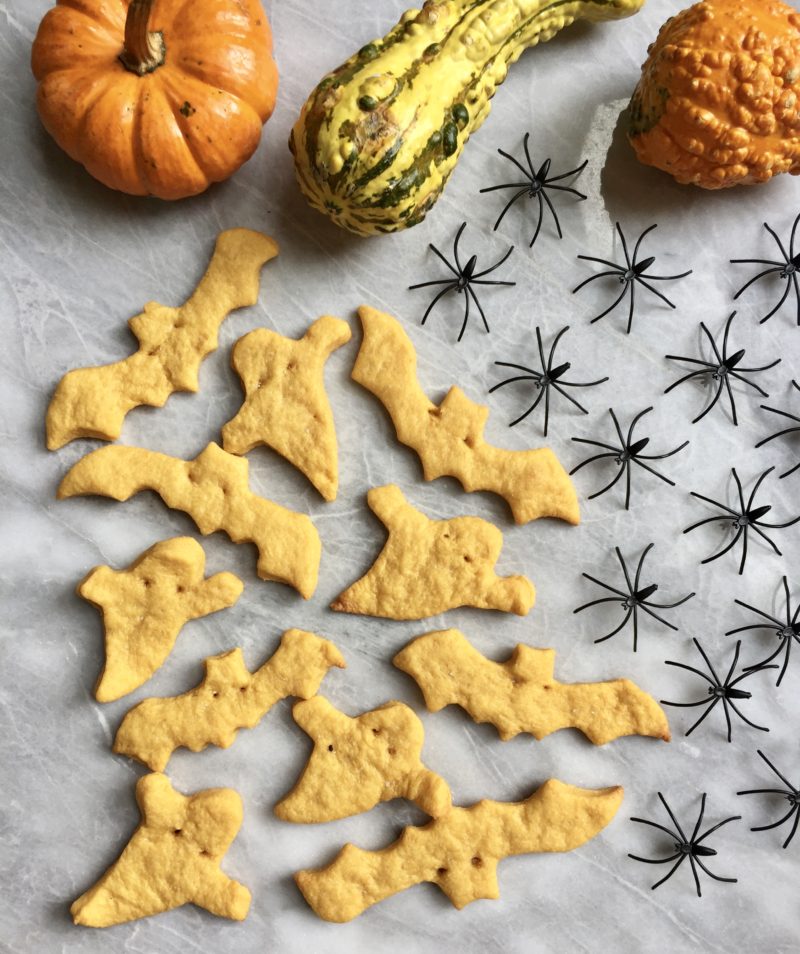 With Halloween approaching, I decided to make these a bit more fun and use Halloween themed cookie cutters to make these cute bat & ghost shapes.
I think it's insane that some people think Halloween inspired food is overrated and lame because it just puts you into that Fall spirit! Also, it's a great way to spice up your kids lunch box or making cooking with your kids more enjoyable and exciting for them.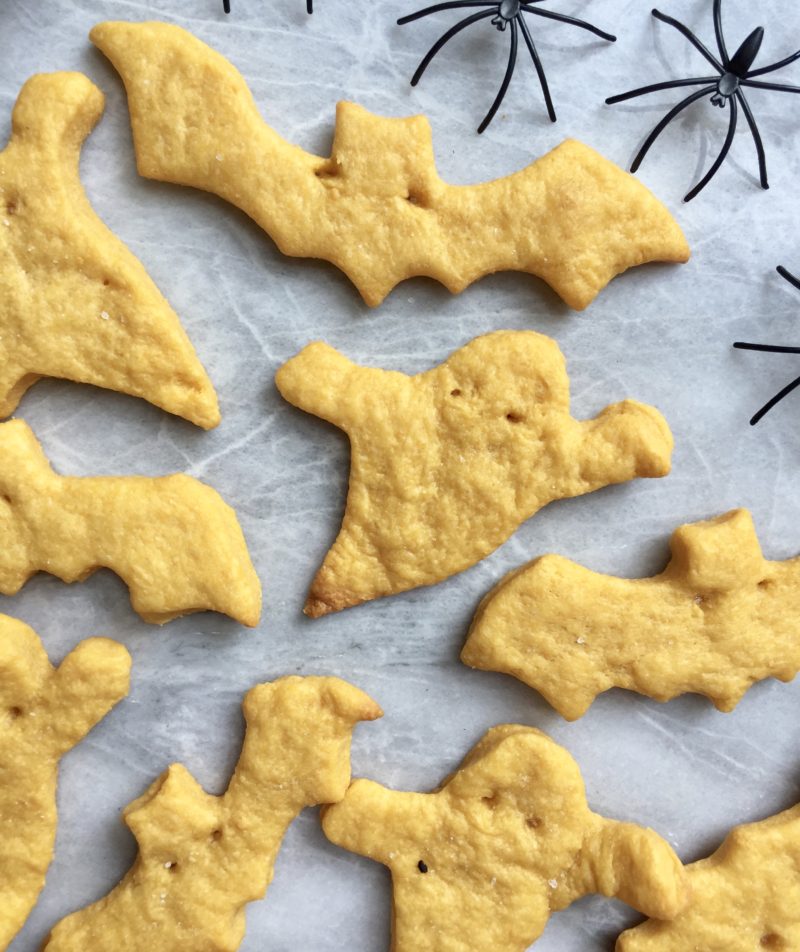 You could totally make these into their standard cracker shape, but I just wanted to spice things up a little.
I bought my cookie cutters off of Amazon!
I hope you enjoy these and remember if you make them, tag me on instagram @plantbasedjane so I can see!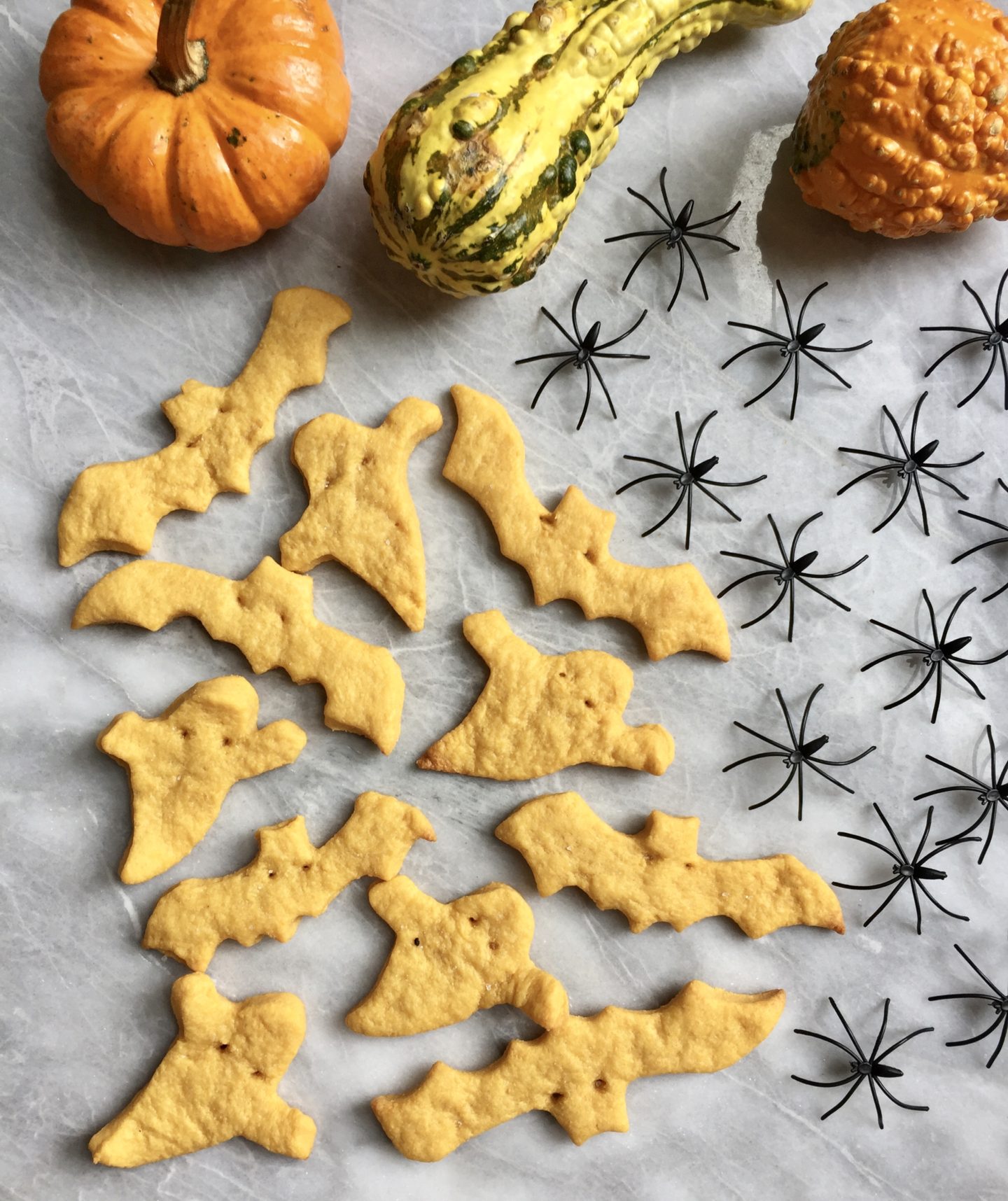 Easy Vegan Cheeze-It
2016-10-20 09:44:46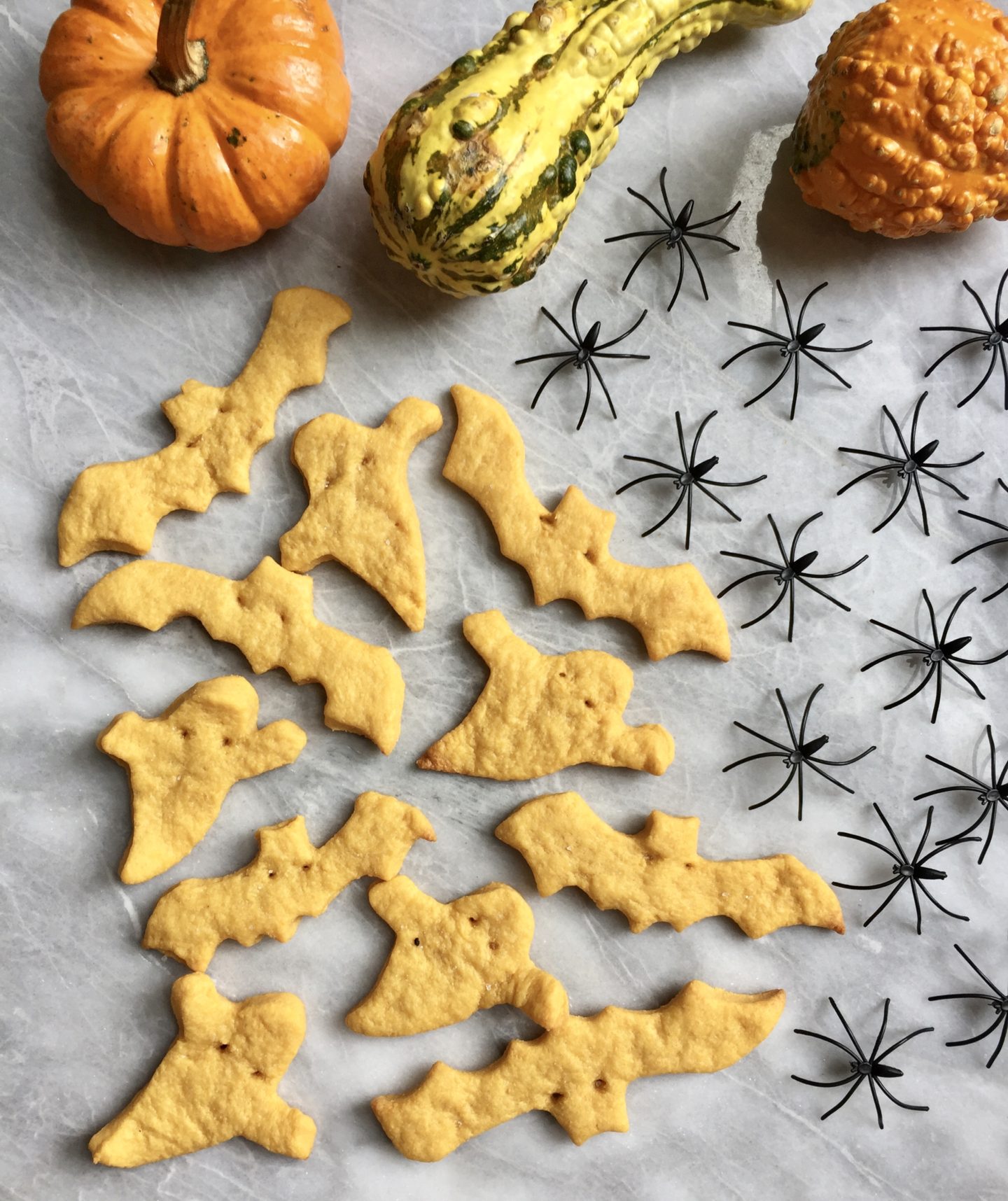 Ingredients
1 Cup Vegan Cheddar (I used Daiya Cheddar Shreds)
1 Cup Cold Flour
2 Tablespoons Vegan Butter
1 Teaspoon Salt
1 Teaspoon Paprika
8 Tablespoons Cold Water
Instructions
Add your Vegan cheddar, flour, butter, paprika & salt to a food processor and blend to combine. 1-2 minutes.
Add in your Cold water and blend until it molds into a dough form.
Take out your dough and wrap it in saran and let sit in the refrigerator for 1 hour.
After 1 hour, preheat your oven to 375 degrees Fahrenheit and take out your dough.
Roll out dough thinly and use your cookie cutters to form shapes and use the dough leftover to repeat the process until all the dough can be used. If you want to make standard crackers then thin out dough with your roller and form all your cracker shapes.
Poke holes for eyes or if making standard crackers then poke a small hole in the middle.
Cook for 12-15 minutes.
After 12-15 minutes, let crackers cool completely to help them stiffen up further.
Enjoy!
Notes
*Yields 13 Halloween shaped crackers, if making standard expect a lot more to be made.
Plant Based Jane https://plantbasedjane.com/