Keeping on the apple trend for my newest recipe by adding it to a delicious Kale based salad. It wasn't until recently that I gained a love for adding fruit to my salads. Whether it be Strawberries during Summer time, to Apples now that we reached this Fall season, fruit can really compliment a bowl of salad greens.
Did you know that today (October 5th) is National Kale Day? How exciting is that? Kale is such an amazing green with tons of health benefits so it's only right to celebrate it.
Quinoa is also a delicious seed that is high in protein and goes great in salads. It helps keep you full and provide you with a ton of nutrients.
I am working again with Organic Girl to showcase National Kale Day and recognize this beneficial leafy green.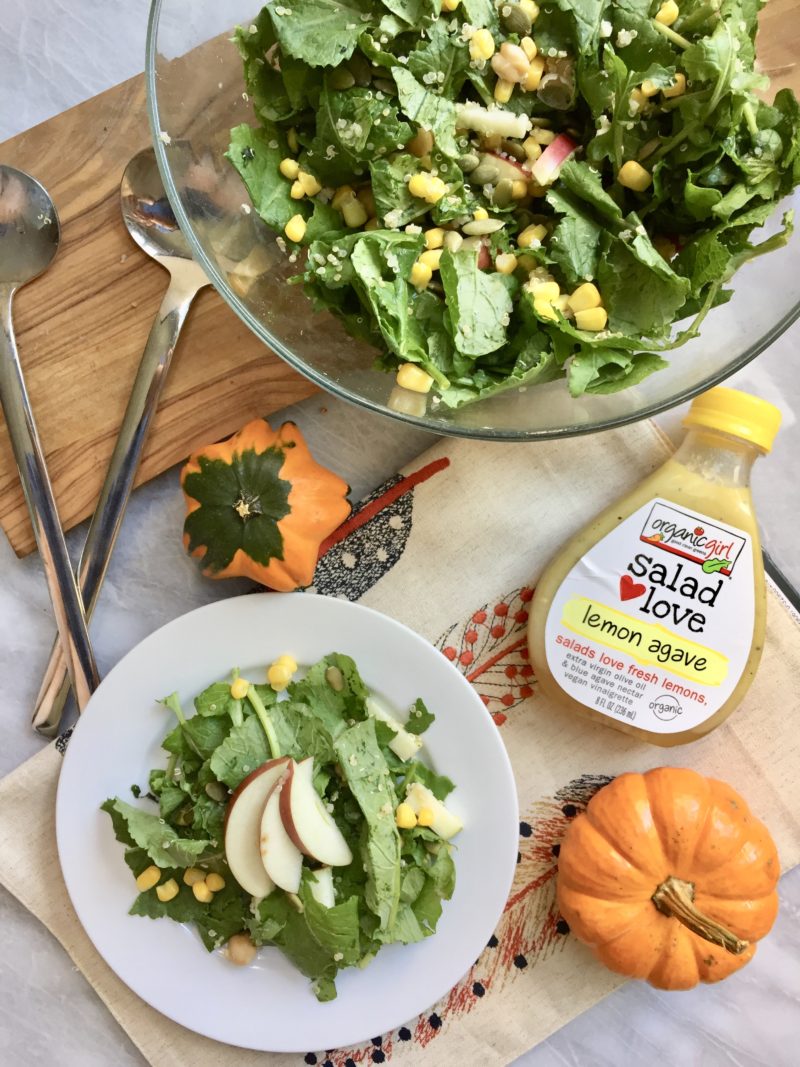 I also added a few additions like chickpeas, corn & pumpkin seeds.
This is a great salad on it's own or to serve at a dinner party. With Canadian Thanksgiving coming this week, this would be a great starter for your meal.
You can purchase the dressing I used for this recipe here.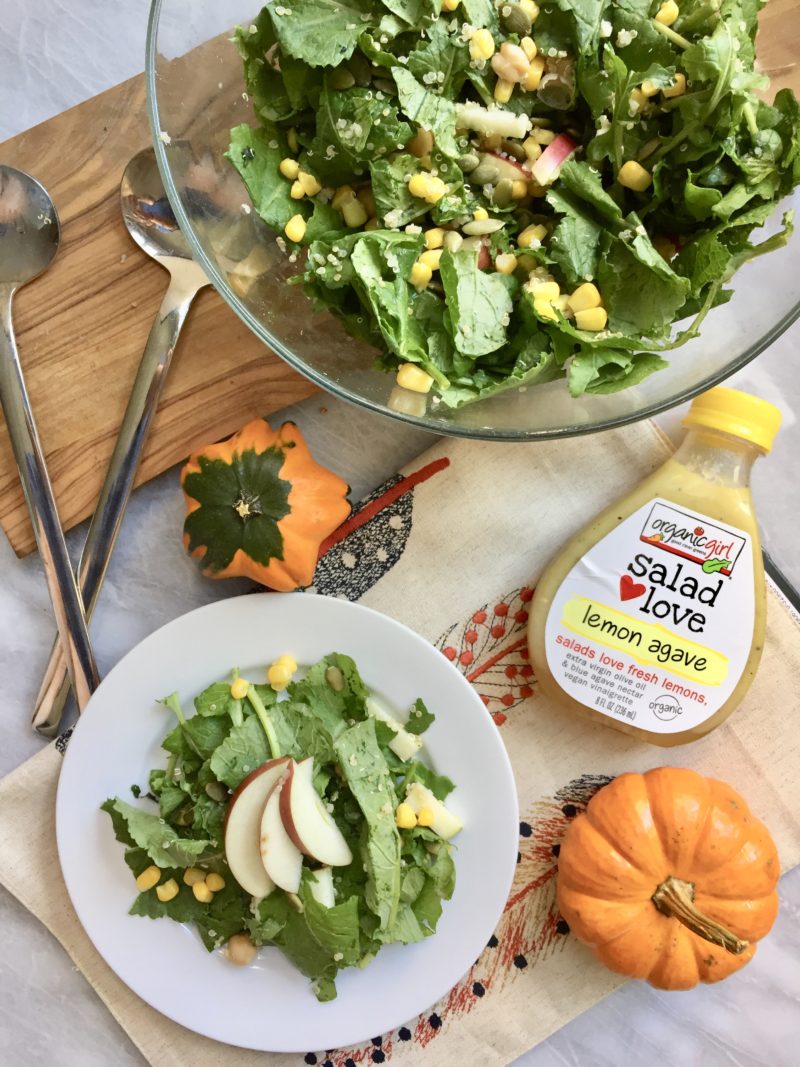 Apple - Quinoa Kale Salad
2016-10-05 08:16:32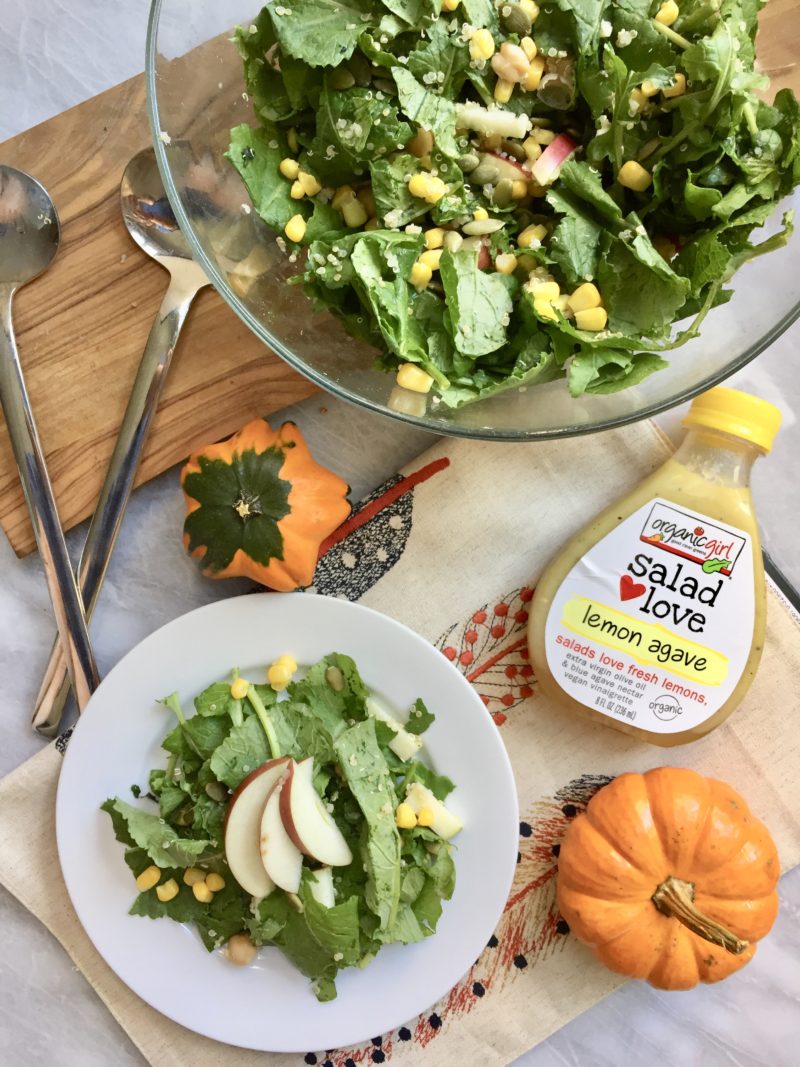 Serves 2
Ingredients
4 Cups Organic Girl Baby Kale Mix
3/4 Cup Quinoa
1/2 Cup Chickpeas
1/2 Cup Baby Corn
1 Medium Apple
3 Tablespoons Pumpkin Seeds
Dressing
Organic Girl Lemon Agave
Instructions
Cook Quinoa according to package (I use frozen - SUCH a time saver)
Cut Apple into small chunks
Prepare Chickpeas & Corn (I used canned Chickpeas & frozen Corn)
Add Kale to bowl
Add remaining toppings and dress
Plant Based Jane https://plantbasedjane.com/