Jump to recipe
Try this delicious vegan & nut free queso with chorizo!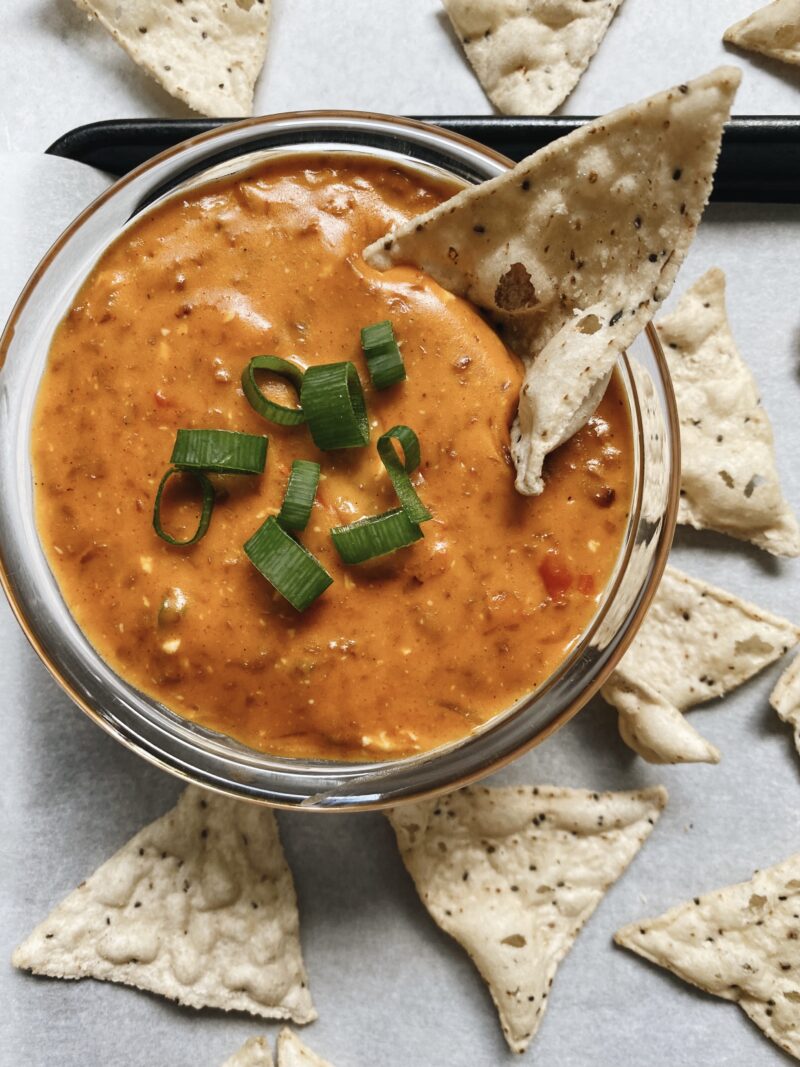 I absolutely love Queso! It is warm, cheesy and delicious. It's perfect as a dip or a topping to a burrito bowl, nachos, etc.
I wanted to make this Queso special so I included some vegan chorizo! It adds so much flavor and texture to the Queso! I used the Trader Joe's brand but I also really like the Upton's chorizo as well.
I don't really make a lot of dips on the blog and I wanted to venture out! One of my New Years resolutions is to be more creative with the content I create. I have a lot of pasta recipes on the blog and I need to step it up a bit!
This Queso is also nut free! A win for nut free vegans.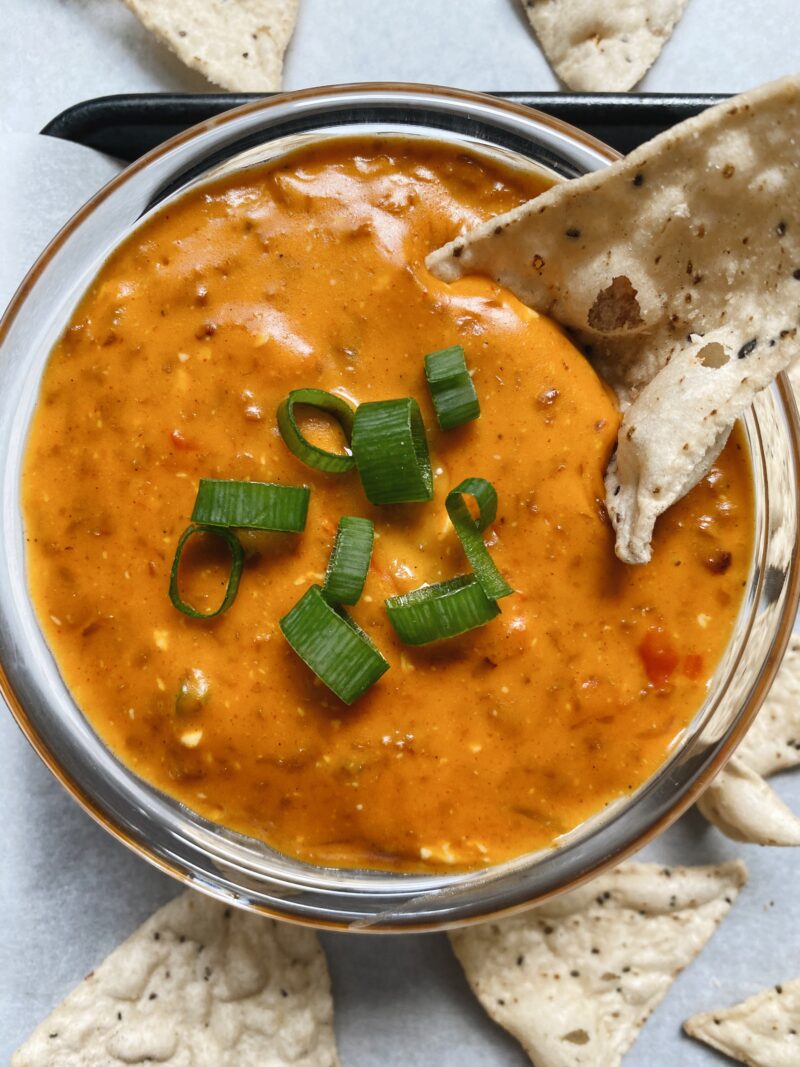 What do you need for this recipe?
Vegan cheddar cheese – I used Violife
Vegan chorizo
Yellow onion
Jalapeños – you can keep the seeds in or remove them!
Tomato
Unsweetened non-dairy milk – I used oat milk
Vegan cream cheese – optional but I thought it made it a bit creamier!
Salt & pepper
Easy and less than 10 ingredients!
I hope that you enjoy this recipe! If you make any of my recipes, don't forget to tag me in posts or stories @plantbasedjane
Vegan Chorizo Queso

Ingredients
1 tablespoon avocado oil - or other neutral oil
6oz vegan chorizo
1/2 yellow onion, diced
2 jalapeño peppers, diced- to keep it milder remove the seeds, to make it spicy leave them and to keep it medium only remove the insides of one of the peppers.
1/2 cup tomato, diced
1 8oz bag of vegan cheddar cheese
1/2-3/4 cup unsweetened non-dairy milk
2 tablespoons vegan cream cheese
Salt & pepper to taste
Instructions
Dice up the onion, tomato and jalapeño peppers.
Using a saute pan on medium heat, add the oil. Once the oil is shimmering add in the onion, jalapeños, and chorizo. Cook for 5-6 minutes or until the onion is translucent and cooked down. Add in the tomatoes and cook or another minute.
Pour in the cheese and begin mixing. Gradually add in the milk until you get the consistency you want. I poured around 1/2 cup in.
Add in the cream cheese and continue mixing until everything has melted down and comes together. Season to taste with salt and pepper.
Serve!