Jump to recipe
I have been on a Cajun seasoning kick recently, so I decided to create this super delicious creamy cajun pasta!
I've had cajun seasoning on my spice rack for almost a year, and I've rarely touched it. No real reason why, but I just never had a recipe that called for it. That was until now. The other day I made some pasta (shocker) and I wanted to switch it up a little. I usually add the Trader Joe's Mushroom & Company seasoning to my pasta but I was craving something different. I looked at my cajun seasoning and I thought "this could work." I threw a little on and tasted it. I then proceeded to add more and more and I was in heaven!
I decided I wanted to make a fancier recipe so that is when this delicious creamy sauce came was born.
If you like the flavor of cajun seasoning but are not the biggest spice fan, you can adjust the cajun seasoning. You can even add more if you'd like! It's all about personal preference.
To make this sauce a bit more decadent, I've also added some vegan mozzarella. I love Daiya but you can add whatever cheeze you'd like!
You can easily find cajun seasoning in the spice section of your grocery store.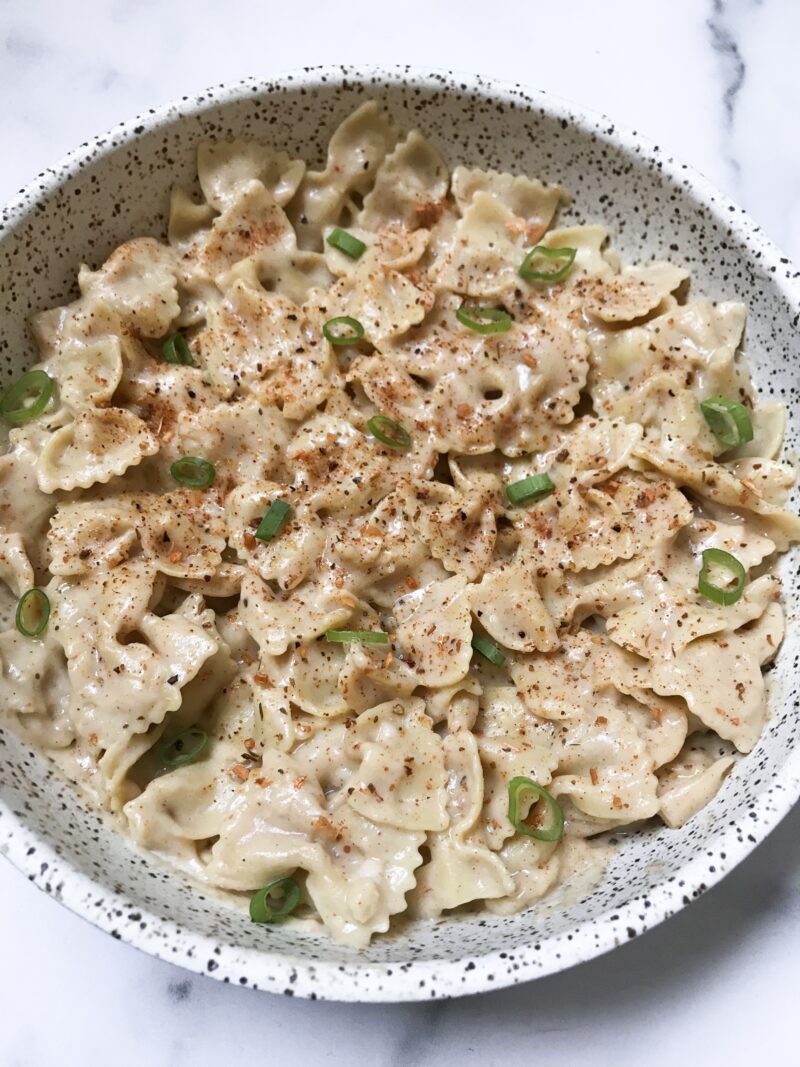 I hope that you enjoy this recipe! If you make it, don't forget to tag me in the photo @plantbasedjane
Creamy Cajun Pasta

Ingredients
2 1/2 cups uncooked pasta of choice
3 tablespoons butter
3 tablespoons all purpose flour
2 cups unsweetened plant milk (I used oatly)
2 1/2 teaspoons Cajun Seasoning
1/4 cup vegan mozzarella cheese
1 tablespoon vegan cream cheese
1/4 tsp salt
Instructions
Cook pasta according to package instructions. Drain and set aside.
As the pasta cooks, begin to make your sauce. Melt you butter in a sauce pan and add in your flour. Using a whisk, incorporate your flour until the butter and flour become a pasta.
Gradually add in your plant milk and cajun seasoning.
Add in your vegan cheeze, cream cheese and salt. Whisk to combine and let stand for 5 minutes, stirring occasionally.
Once everything has come together, taste for seasoning. If you want, add more salt and cajun seasoning.
Pour your pasta into the sauce and mix to combine. Serve.