Jump to recipe
So excited to share an updated version of my sesame soy tofu recipe! This time I show you how to air fry it (With an oven method as well).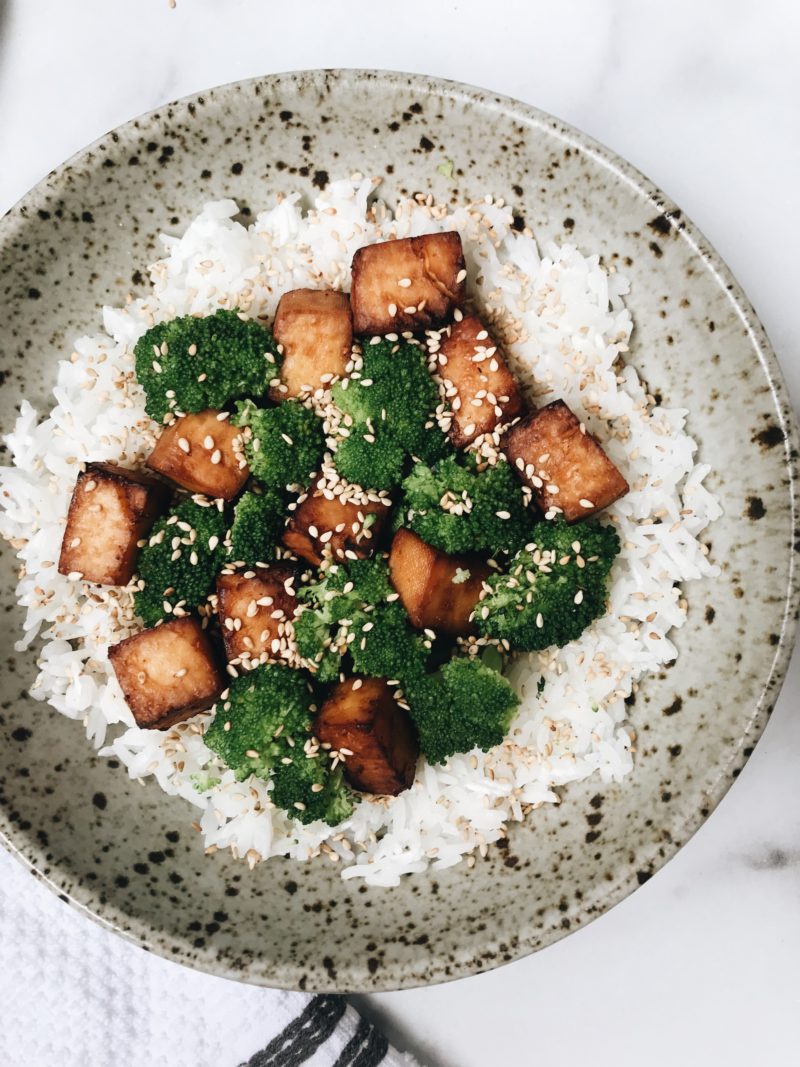 This sesame soy tofu is the first tofu recipe I have experimented with and published on my site. Whenever someone asks me for the most basic but delicious tofu recipe, I will direct them to this one.
Since I made this recipe almost 3 years ago, I have adjusted it along the way. Swapping out ingredients, minimizing the amount of ingredients…I just wanted to make this recipe the simplest it could be while also having a lot of flavor.
I also wanted to make it in the air fryer as everyone and their mother has an air fryer now, and I have to say I definitely prefer this method! I will also provide an oven method.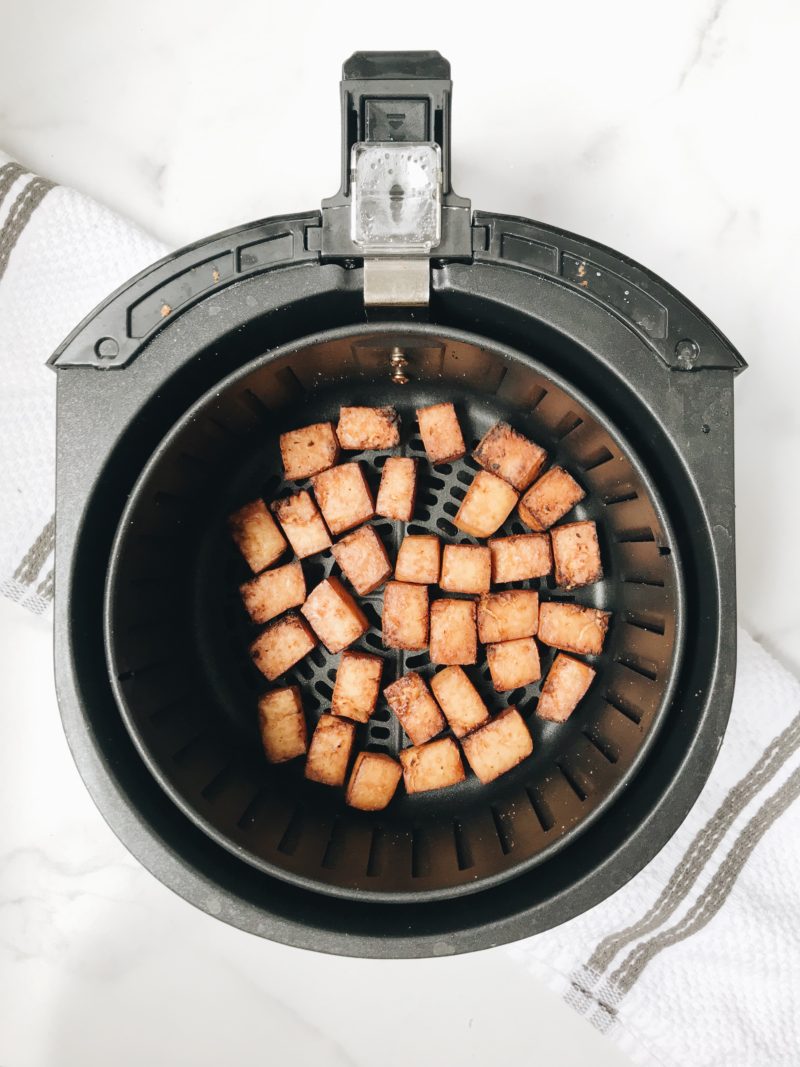 I have had an air fryer for a few months and I have been loving it! I have made countless of items in it and I now cannot live without it. Mine is made by Black & Decker.
I use my air fryer for vegan meats, tofu, vegetables, etc. I love throwing things to to minimize cooking time and keeps the oil low.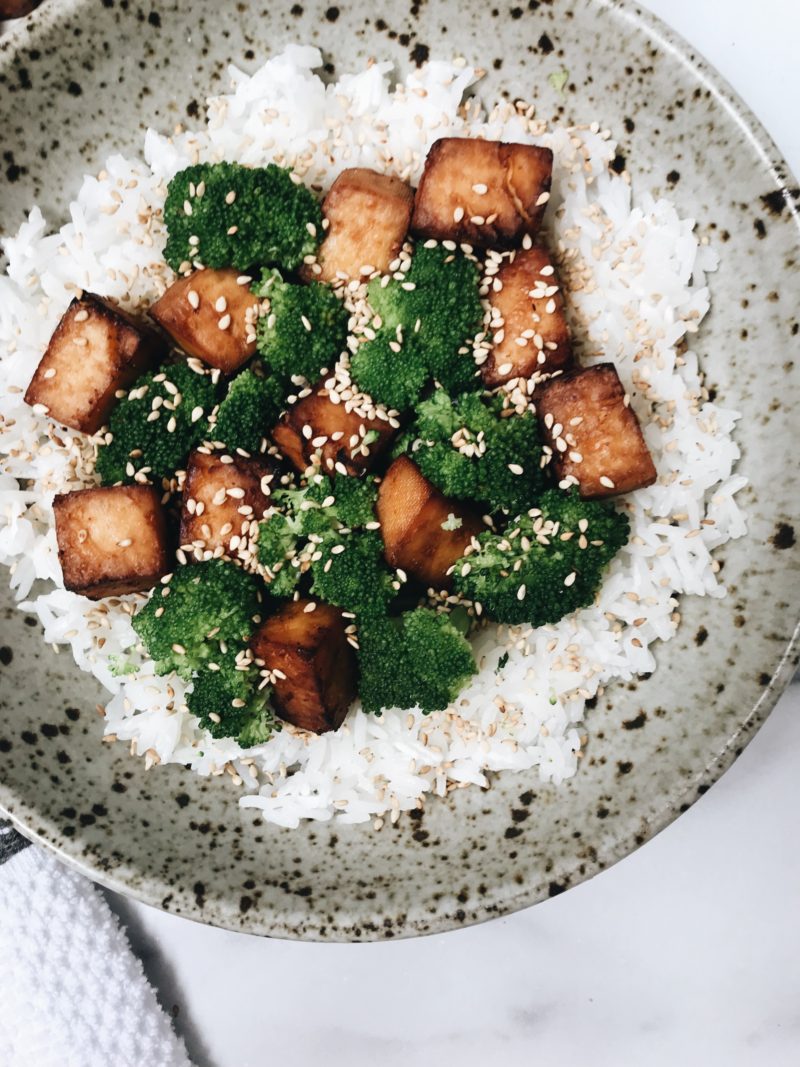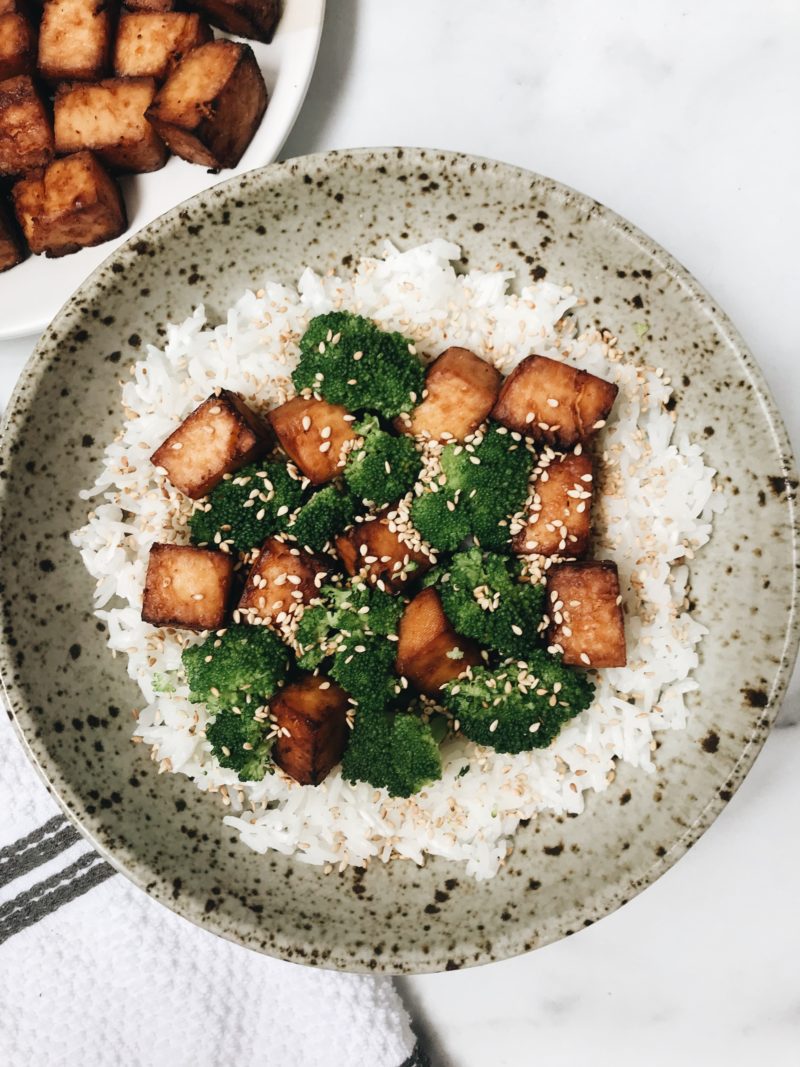 I hope you enjoy this recipe! If you make any of my recipes don't forget to tag me on Instagram @plantbasedjane.
Sesame Soy Tofu *Air Fried*

Notes
*If you want to cook this in an oven, cook at 400 degrees Fahrenheit for 30 minutes flipping halfway.

Ingredients
1 block extra firm tofu
3 tablespoons soy sauce
2 tablespoons maple syrup
1 tablespoon sesame oil
1 tablespoon rice vinegar
1/2 tablespoon sriracha
1/4 tsp ground ginger
1/4 tsp ground garlic
Instructions
Drain and press your tofu for 20 minutes.
In a small bowl, combine all your marinade ingredients. Set aside.
Once your tofu has released all its water, cut into bite sized cubes and add to a bowl. Pour marinade over your tofu and toss to combine. Let sit for up to an hour.
Pre-heat your air fryer to 375 degrees Fahrenheit for 1-2 minutes and carefully drop your tofu cubes into the air fryer. Cook for 15 minutes opening the air fryer ever 3-4 minutes giving it a good toss.