Jump to recipe
Make weekends a little more fun with these delicious and fluffy vegan pancakes.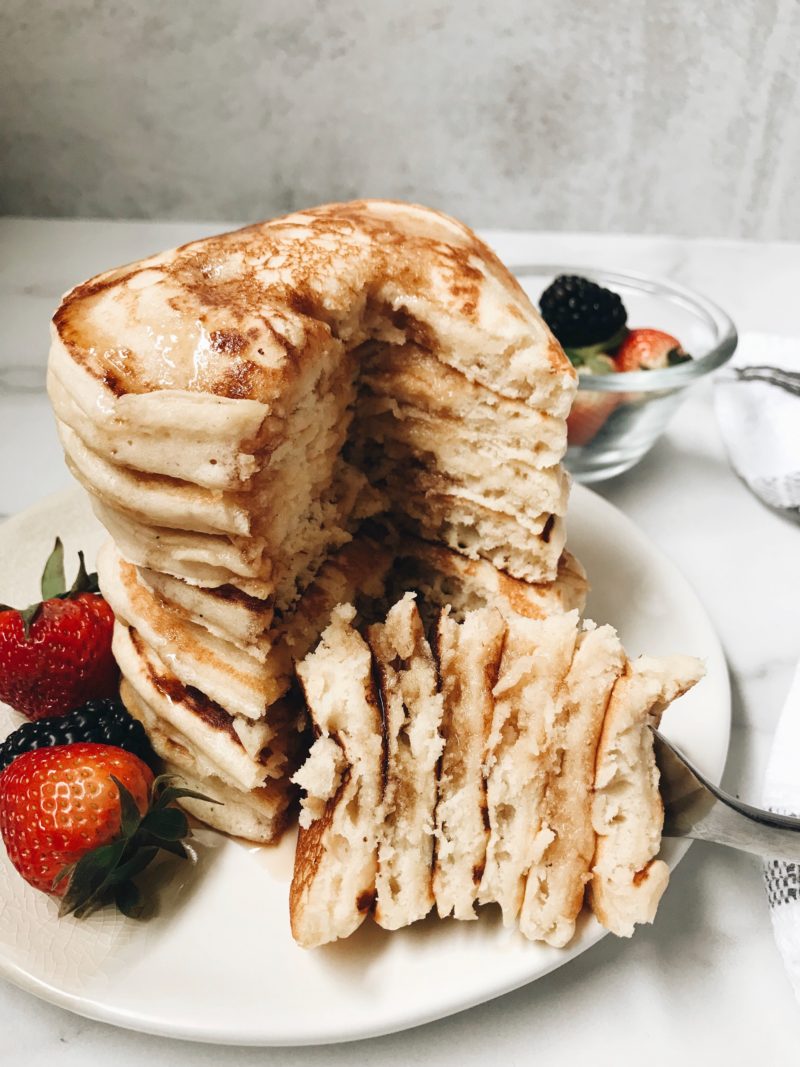 I love to wake up on the weekends knowing I have more time to spare on making breakfast. I switch it up from the traditional avocado toast and swap that out with some delicious fluffy pancakes.
I have a couple of pancake recipes on the blog, but they all have a theme. I realized I didn't have a traditional vegan pancake recipe (that you can completely customize) so I decided it was finally time to bring one to the blog!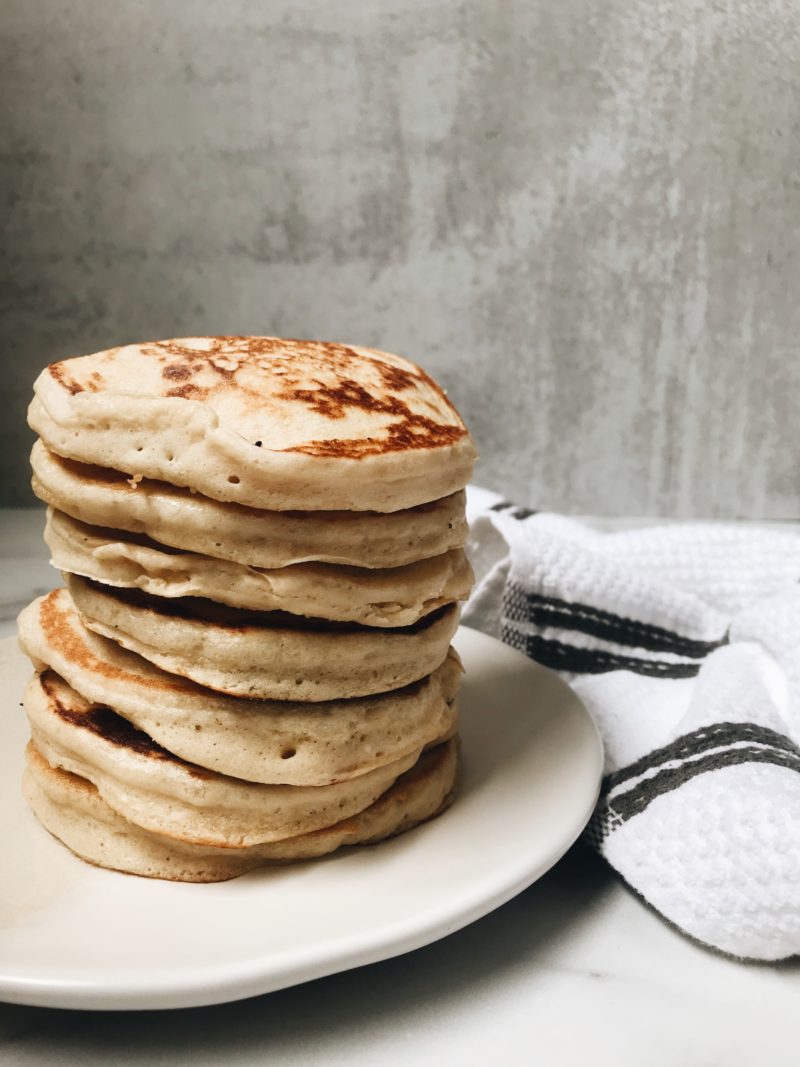 I have such fond memories of making pancakes with my grandma whenever I would sleep at her house. We would make a big batch and she would send me home with a bunch of pancakes so I would have enough for breakfast all week. Otherwise, it was usually a box mix of pancakes…still pretty delicious!
These pancakes are super easy to make and require minimal ingredients. They are super fluffy and you can totally add in fruit, chocolate chips, etc. to the batter to make it your own!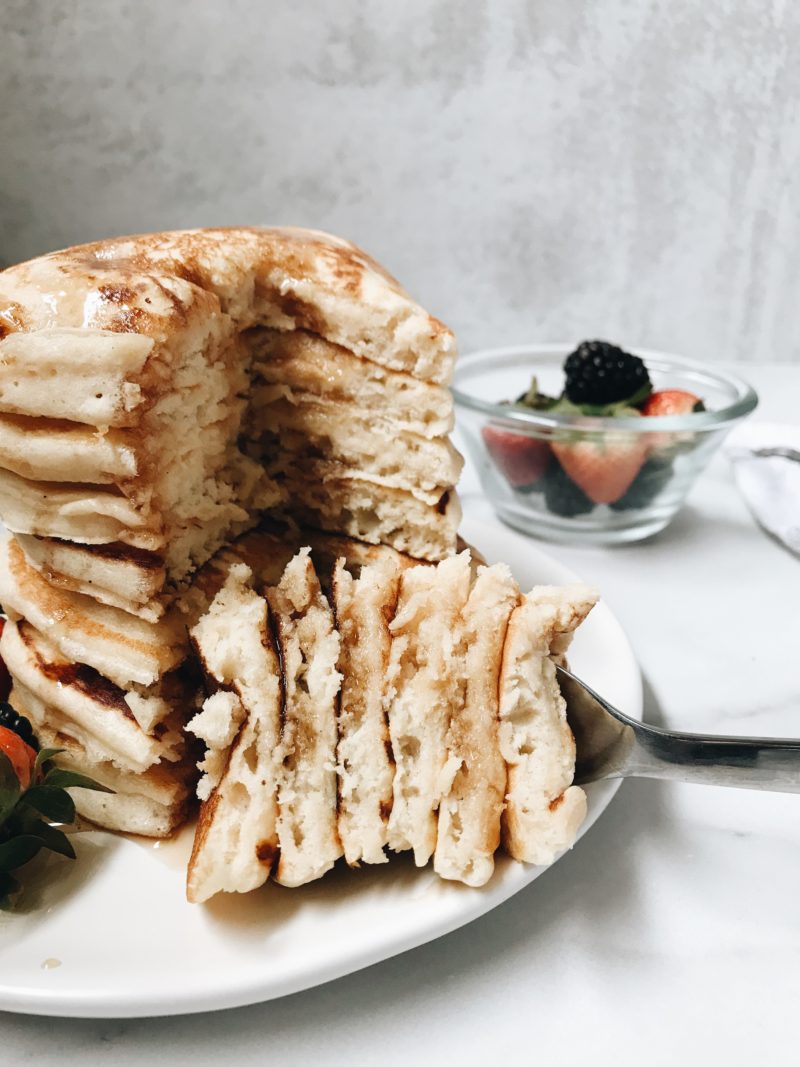 I hope that you enjoy this recipe! If you make any of my recipes, don't forget to tag me in the photo on Instagram @plantbasedjane
Fluffy Vegan Pancakes

Ingredients
1 cup plant milk (I used oat milk)
1 tablespoon lemon juice
1 cup flour
2 tablespoons maple syrup
1 tablespoon baking powder
1/2 tsp vanilla extract
1/2 tsp salt
Instructions
Combine your plant milk and lemon juice and let it sit for exactly 10 minutes. After 10 minutes, add your maple syrup & vanilla extract. Mix to combine.
Combine your dry ingredients into a different bowl. Pour your wet ingredients into your dry and whisk well to combine.
Heat up a pan on medium-low with some spray oil or butter (I used spray avocado oil)
pour 1/4 cup batter onto your pan or griddle. When top begins to bubble, flip and cook until the batter has cooked through.
Enjoy with any toppings!