Jump to recipe
This refreshing and delicious sauce is perfect for pasta or even a dip! Easy to make but full of flavor and is perfect for Spring.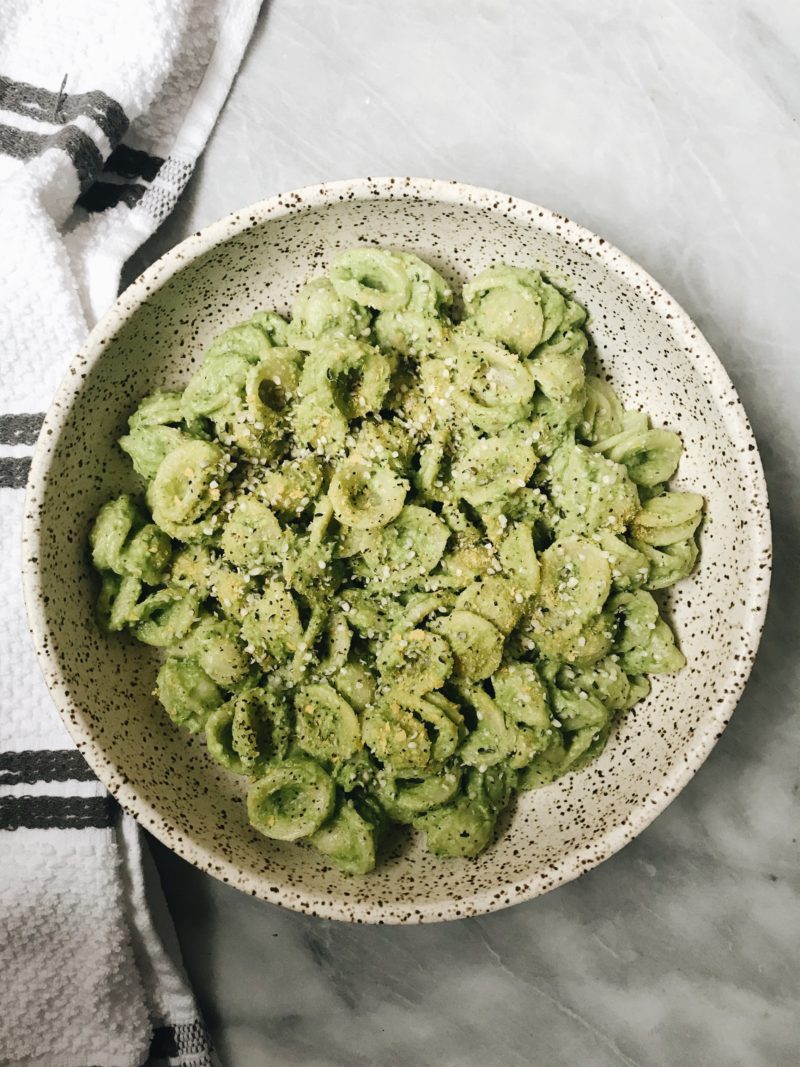 With Spring in full force, I wanted to create a new pasta sauce that was light, creamy and easy to make.
I've been eating a lot of peas lately. I don't know exactly why, I've just been on a pea kick. I buy them frozen and they're just so easy to prepare for an easy side or mix into a salad.
Now you might be thinking, "mint in a pasta sauce? What?" I know the concept seems a little strange, but the outcome is amazing. This recipe doesn't have pounds of mint in it. I add just a touch which really rounds out this sauce.
If you buy a bunch of mint, there are so many ways to use it besides this pasta sauce. I personally love adding it to water with a bit of lemon juice for a really refreshing but healthy drink or throw it into some smoothies! Frozen banana, spinach, chocolate protein powder, mint…It's the perfect mint chocolate "chip" beverage. You can also easily freeze mint as well.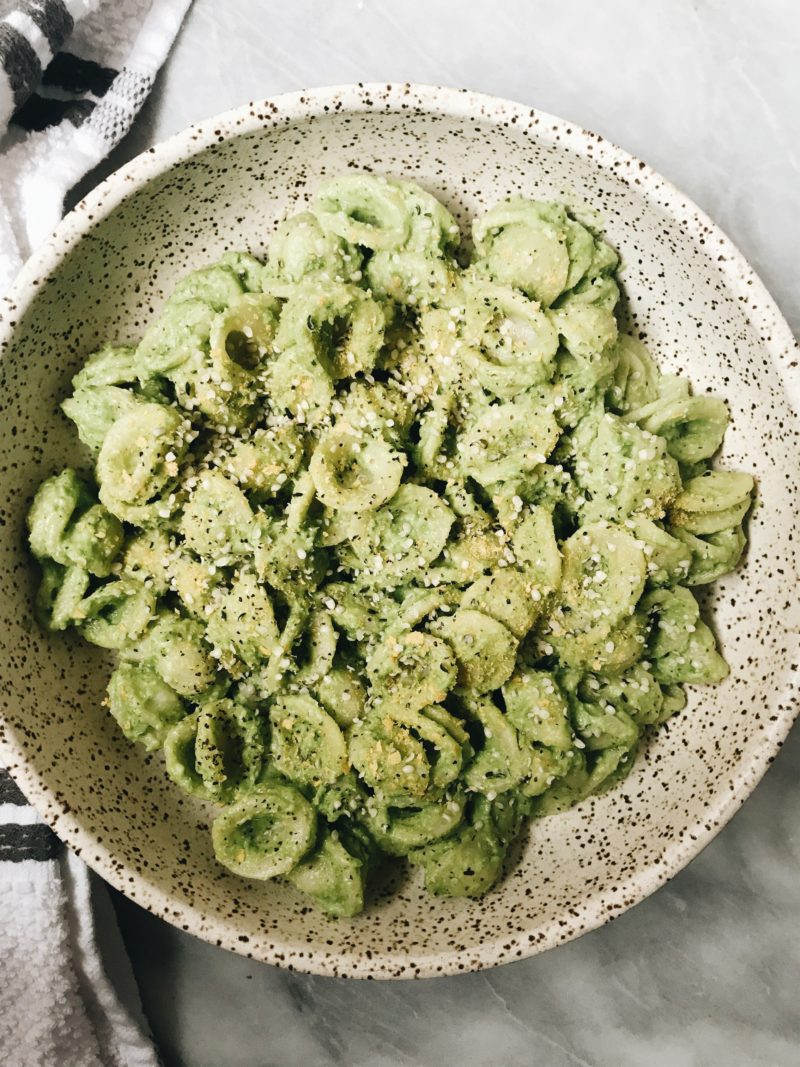 This recipe is also obviously nut free as always!
I took inspiration from a traditional pesto. A lot of the same ingredients are in this dish minus the basil. It is a little nutty from the hemps seeds, and cheezy from the nutritional yeast.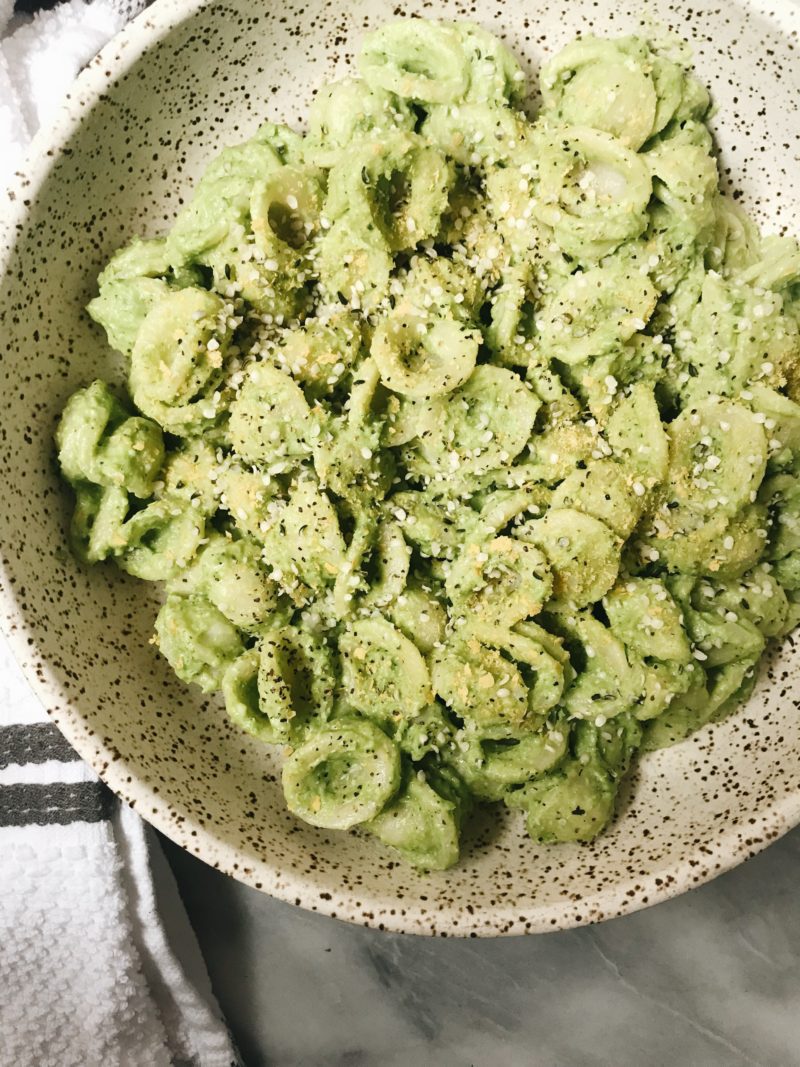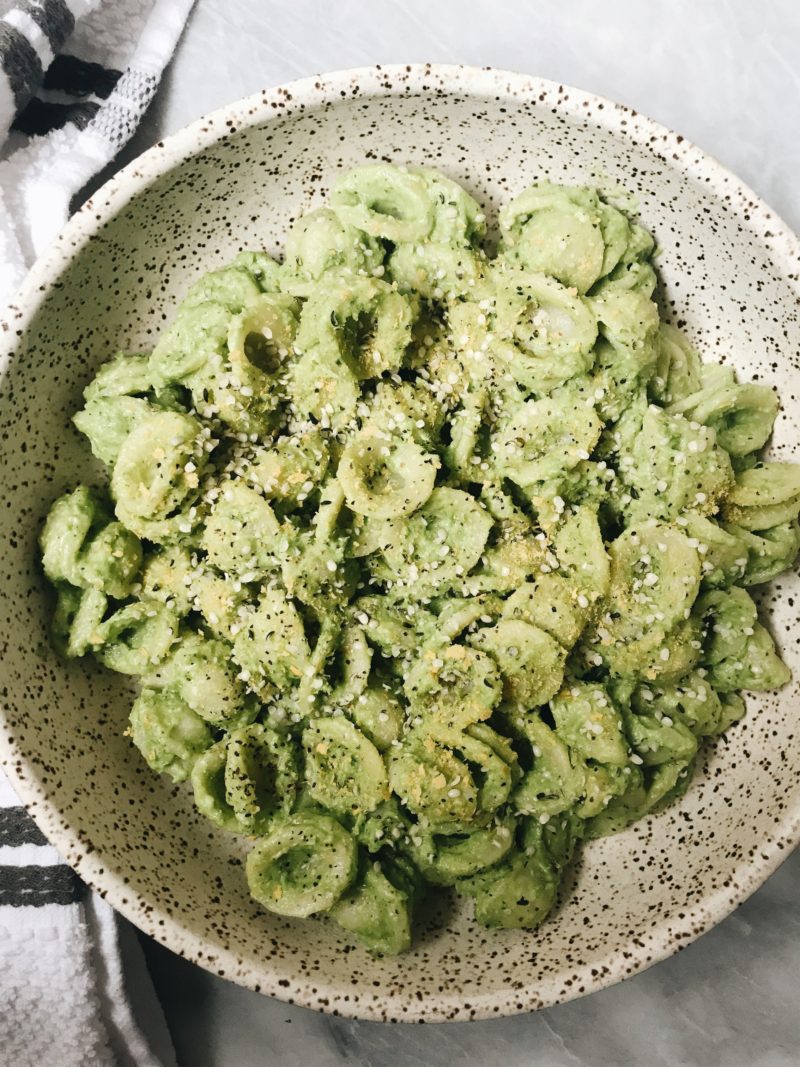 I hope that you enjoy this recipe! If you make any of my recipes, don't forget to tag me in the picture on Instagram @Plantbasedjane.
Pea Mint Pasta Sauce

Ingredients
1 cup frozen peas, thawed
2 tablespoons fresh mint
2 tablespoons hemp seeds
1 tablespoon nutritional yeast
1 tablespoon lemon juice
1 clove garlic
salt & pepper to taste
1/4 cup olive oil
Instructions
After your peas have thawed out, add them to a high speed blender or food processor (I used my nutri bullet and it came out perfectly) with there remainder of your ingredients. Blend until everything has come together to create a super creamy sauce.
Serve over pasta, toast, or even as a dip!