A super easy but delicious recipe using baked crispy cauliflower in an orange sauce.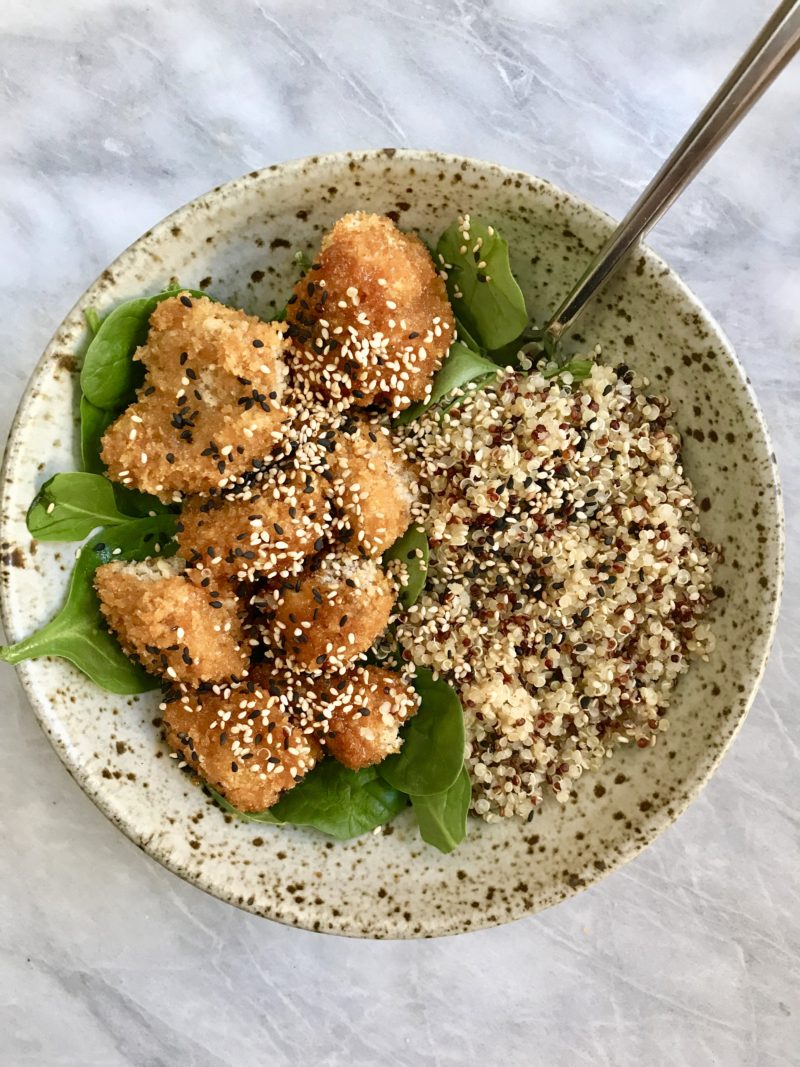 It's been a little since I've posted a new recipe and I apologize! I went on a bit of a hiatus and took a couple of weeks off to just chill and to gain back some inspiration. I am really excited about this recipe because it is super easy to make and so good!
I really love my recipe for orange chickpeas and I wanted to someone use that sauce for something new. Not everyone is the biggest fan of tofu, so I wanted to appreciate that by bringing out this recipe using cauliflower.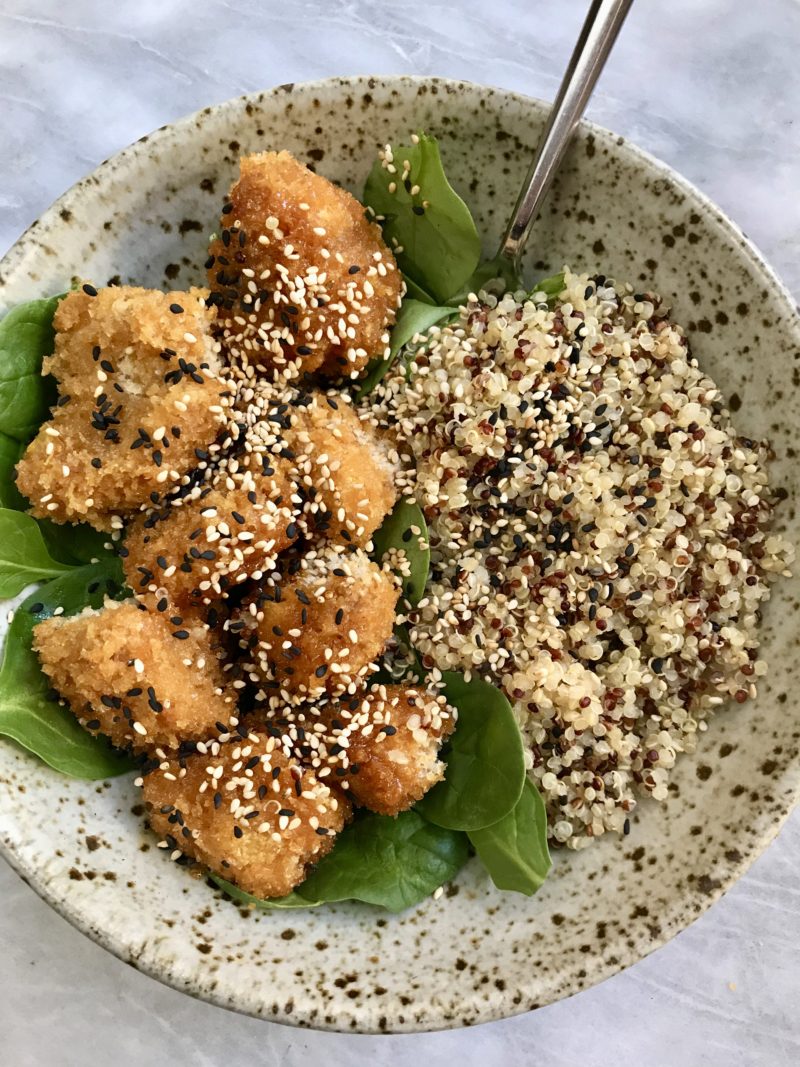 If you've made recipes like my bang bang tofu , then you'll be familiar with the process of how I bake the tofu. It is not the fastest process but the results come out so crispy and delicious.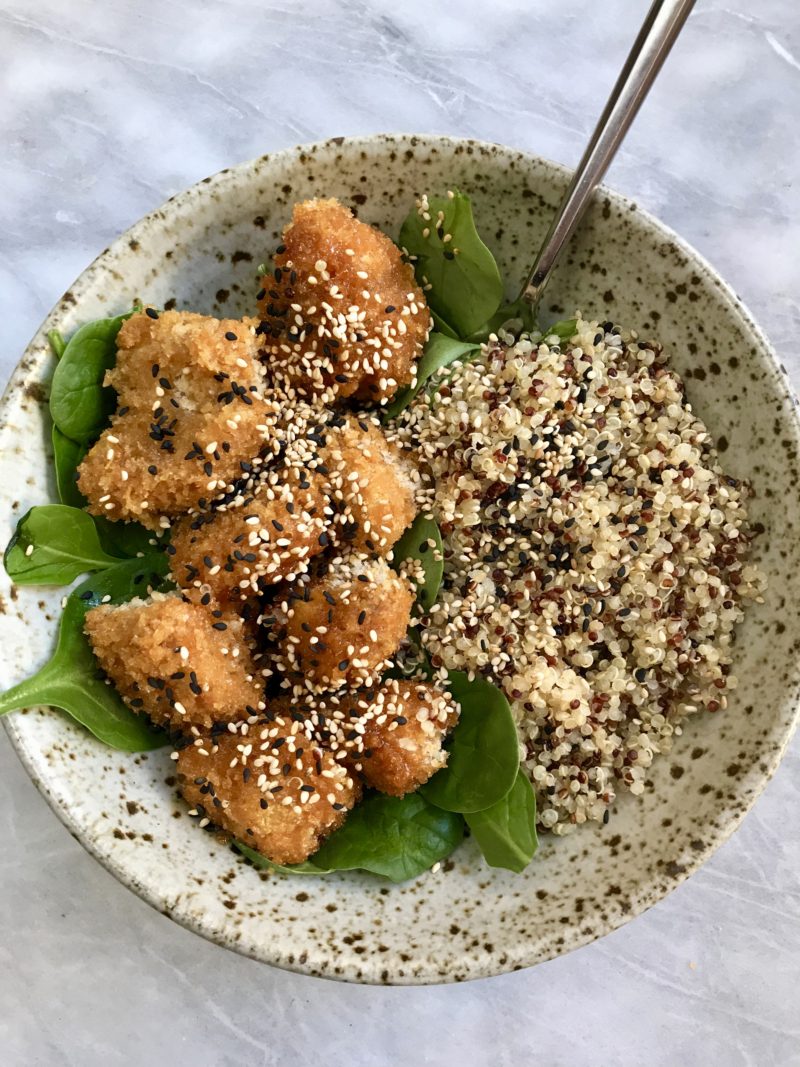 I hope that you enjoy this recipe!
If you make any of my recipes, don't forget to tag me on Instagram @plantbasedjane so I can see!
Crispy Orange Cauliflower

Ingredients
2 cups cauliflower florets
1 Cup Panko Bread Crumbs
1 Cup Flour
1- 1 1/4 Cup Water
3/4 cup orange juice (fresh squeezed or from a bottle!)
3 Tablespoons Soy Sauce
1 Tablespoon Sesame Oil
1/2 Tablespoon Rice Vinegar
1 Tablespoon Maple Syrup
1 1/2 Tsp Corn Starch
1/2 Tablespoon Sriracha
1/2 Tsp Garlic Powder
1/4 Tsp Ground Ginger
Instructions
Begin by pre-heating your oven to 375 degrees Fahrenheit.
Wash and cut up your cauliflower into florets. Set aside.
Set up your breading station. Combine your flour and water in a bowl. Add water gradually to form a slightly thinner version of a pancake batter. You don't want it too thick.
Add your panko to another bowl and begin the process. Dip each floret into the wet batter, to the panko, to a baking sheet lined with parchment paper. Make sure all florets are evenly coated with batter and panko. Repeat process until all the cauliflower are breaded.
Place in oven for 20 minutes. After 20 minutes, flip and cook an additional 25 minutes. Ovens vary, so keep a watchful eye.
Meanwhile, create your sauce. Combine all of your sauce ingredients in a bowl. Heat up a pan on medium heat and add in your sauce and cook until thickened. Turn off your heat and once your cauliflower is done, add it to the pan and coat the florets evenly. Serve!