Jump to recipe
Another delicious "bang bang" inspired recipe. This time, broccoli!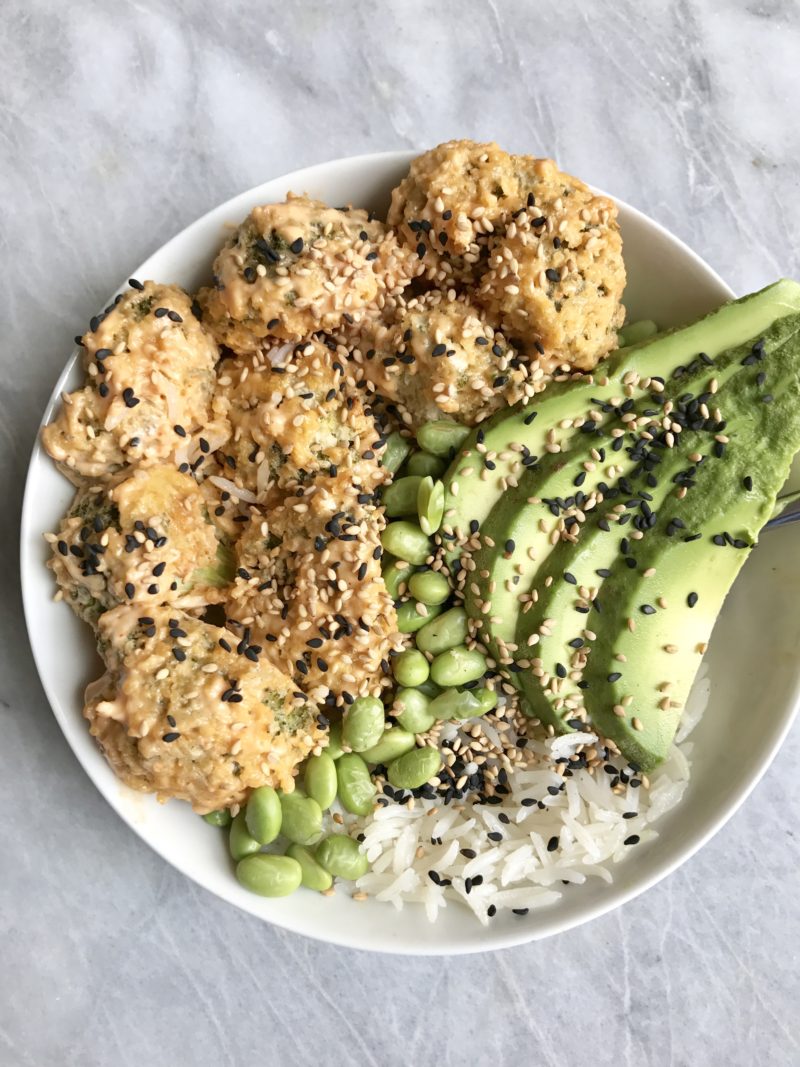 So my bang bang tofu is probably the most popular recipe I've EVER posted! That being said, I wanted to make another variation with my favorite vegetable: BROCCOLI!
The recipe is basically the same, because I didn't want to make any crazy changes. Still baked, still delicious.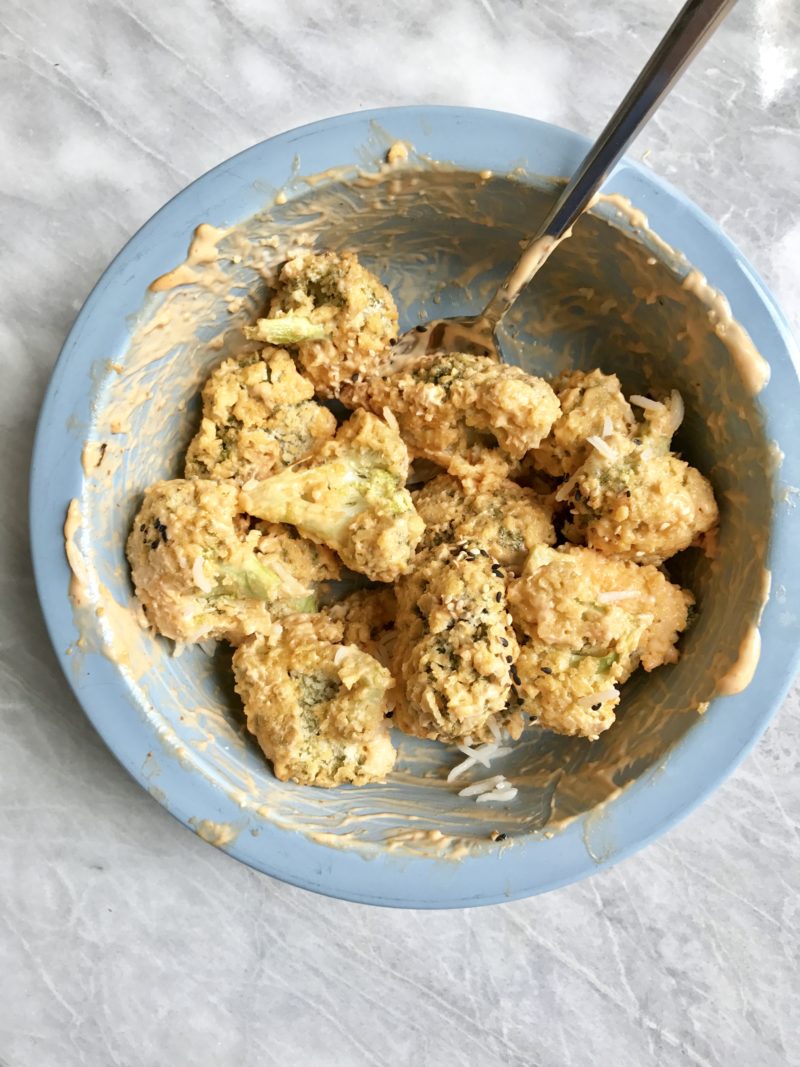 If you don't like tofu, this could be a great alternative! Broccoli is my all time FAVORITE veggie, and I think it really works in this recipe!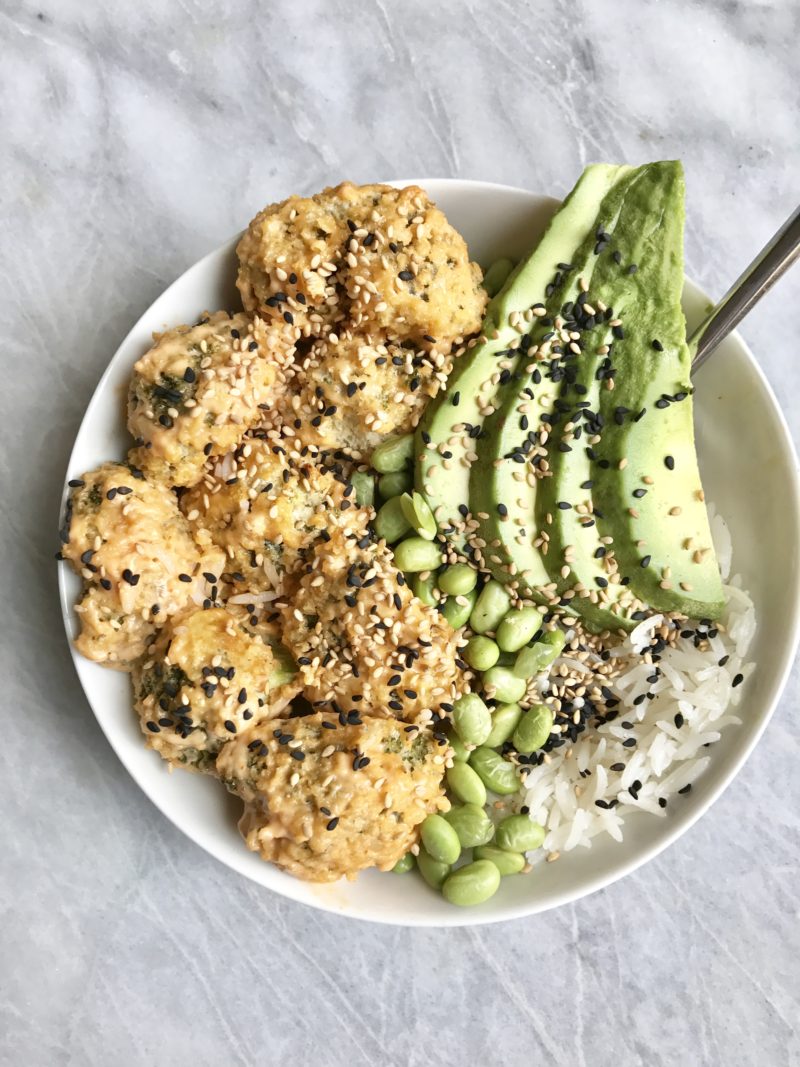 I hope that you enjoy this recipe!
If you make any of my recipes, tag me on Instagram @plantbasedjane so I can see!
Baked Bang Bang Broccoli

Ingredients
1 Medium Head of Broccoli
1 1/2 Cup Panko Breadcrumbs
1 1/4 Cups Flour
1 Cup Water
1/4 Cup Vegan Mayo
2-3 Tablespoons Sriracha
1 Tsp Rice Vinegar
Instructions
Pre-heat your oven to 375 degrees Fahrenheit
Cut and wash your broccoli into florets.
Set up your breading station. Combine your flour and water in a bowl. Add water gradually to form a slightly thinner version of a pancake batter. You don't want it too thick.
Add your panko to another bowl and begin the process. Dip each floret into the wet batter, to the panko, to a baking sheet lined with parchment paper. Make sure all florets are evenly coated with batter and panko. Repeat process until all the broccoli florets are breaded.
Place in oven for 20 minutes. After 20 minutes, flip and cook an additional 25 minutes. Ovens vary, so keep a watchful eye.
While the broccoli is cooking, make your sauce. Combine your vegan mayo, Sriracha & rice vinegar in a bowl. I added 2 tablespoons of Sriracha but add as much as you like depending on level of spice.
When your broccoli is done, place in a bowl and pour sauce over. Mix until evenly coated.
Serve immediately