FALL IS APPROACHING! The leaves will soon be changing colors, the weather will become crisp, and pumpkin will be everywhere. So I plan on coming out with a bunch of different pumpkin recipes to make your Fall a little more delightful. Baking can seem confusing when it comes to Veganism, but truly it couldn't be any easier. My first Fall recipe to share with you guys are these chocolate chip pumpkin muffins.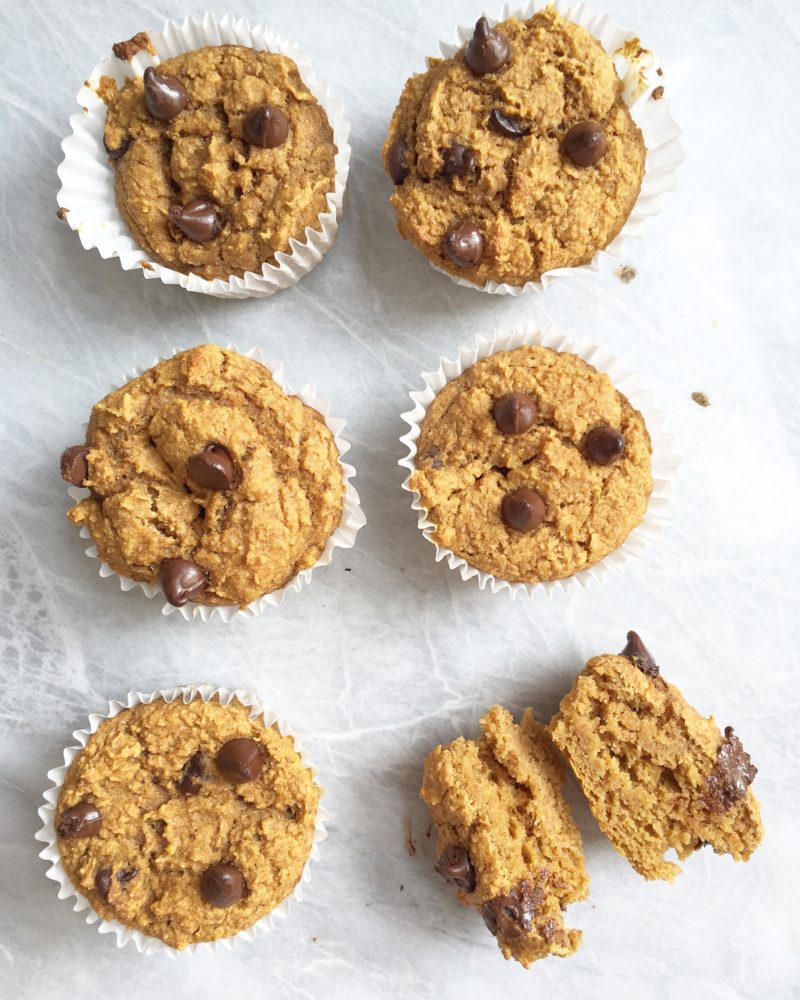 They are dense, delicious, and full of that fall flavor. They are also gluten, refined sugar & oil free.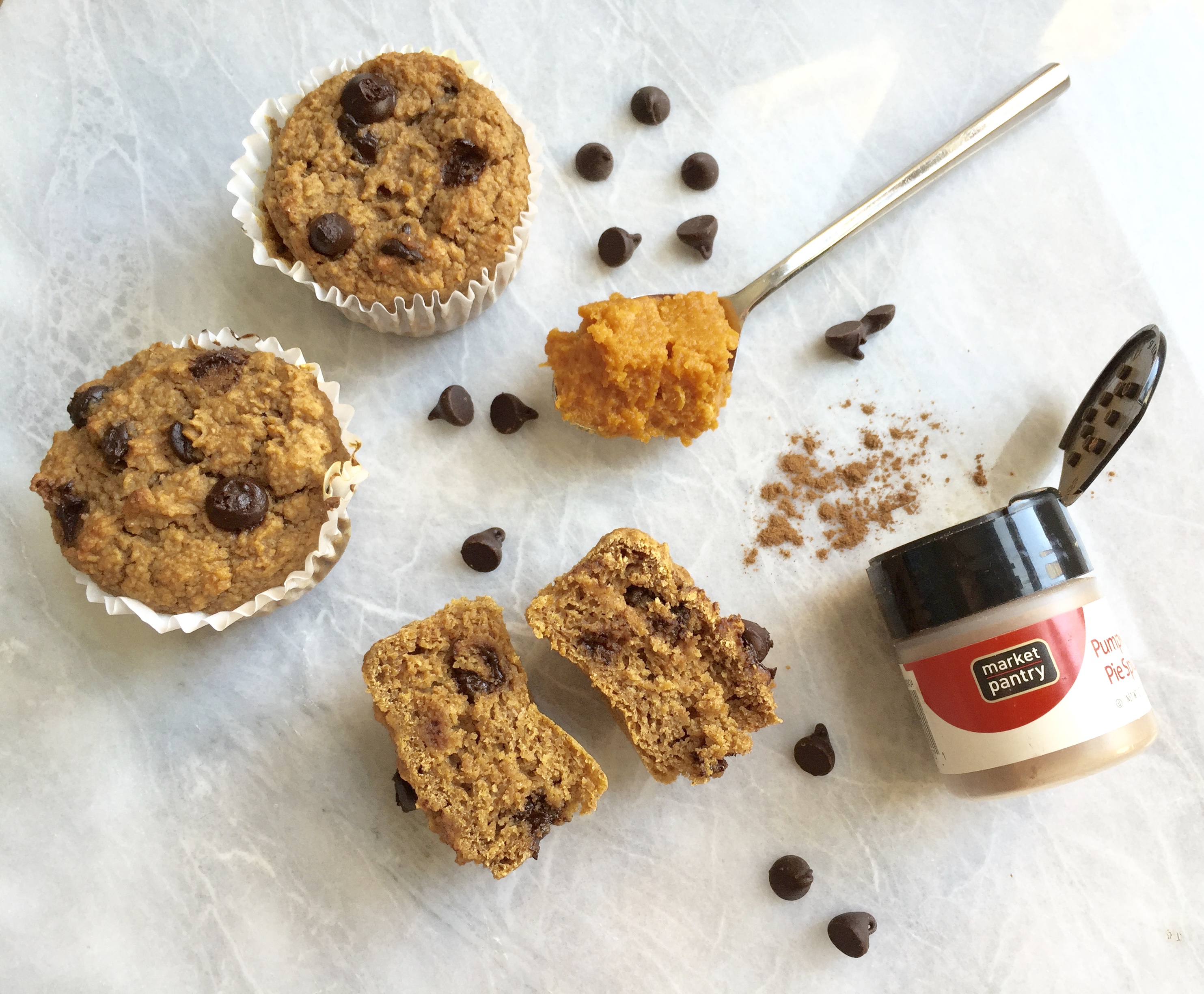 Makes 12 muffins 
Prep time: 8 minutes 
Cook time: 19 minutes 
Total Time: 27 minutes 
Ingredients: 
1 cup & 2 tablespoons flour (I use gluten free spelt flour)
2 tablespoons baking powder
1 Teaspoon cinnamon
1 1/2 teaspoon pumpkin spice
Pinch of salt
1/2 cup maple syrup
3/4 cup pumpkin puree (Not pumpkin pie filling)
1/3 cup apple sauce (oil replacement)
1/2 cup plant milk (I used soy milk)
1 tsp vanilla extract
1 cup vegan chocolate chips (reserve some for topping)
12 muffin liners
Preparation: 
Preheat oven to 400 Degrees Fahrenheit.
Combine flour, baking powder, cinnamon, pumpkin spice & salt and set aside.
In a separate bowl combine maple syrup, pumpkin puree, apple sauce, vanilla extract and mix together.
Add the wet ingredients to the dry then slowly combine the plant milk. If its too thick thin it with a little more milk.
Add in chocolate chips and fold together,
Add muffin liners to muffin tin and evenly add mixture to each liner. Make sure to add it about 3/4 of the way to the top so it won't overflow.
Add extra chocolate chips on top for appearance
Bake in the oven for 18-20 minutes. After 18 minutes stick a tooth pick in. If it comes out dry it's ready, if not let cook for another 1-2 minutes.
Let cool for 10-15 minutes
ENJOY!
I hope you enjoy my first fall recipe for you guys! If you make this don't forget to tag me on Instagram @plantbasedjane 🙂
xo,
Jane