Ever since I was a kid, Italian food has always been my favorite. The pasta, pizza, bruschetta…Everything is so tasty. Before going Vegan, I was a ricotta obsessed. I loved it on almost everything and always had it in the house. After going Vegan I realized that Tofu makes an amazing Ricotta replacement! When crumbled like you would when scrambling Tofu, it makes such an amazing consistency. Paired with the right seasonings & other items, you wouldn't know the difference. So I decided to recreate one of my favorite Italian recipes: Stuffed Shells. After trying this for the first time, and my parents saying they couldn't tell the difference, I knew it was an immediate recipe I needed to share with you guys.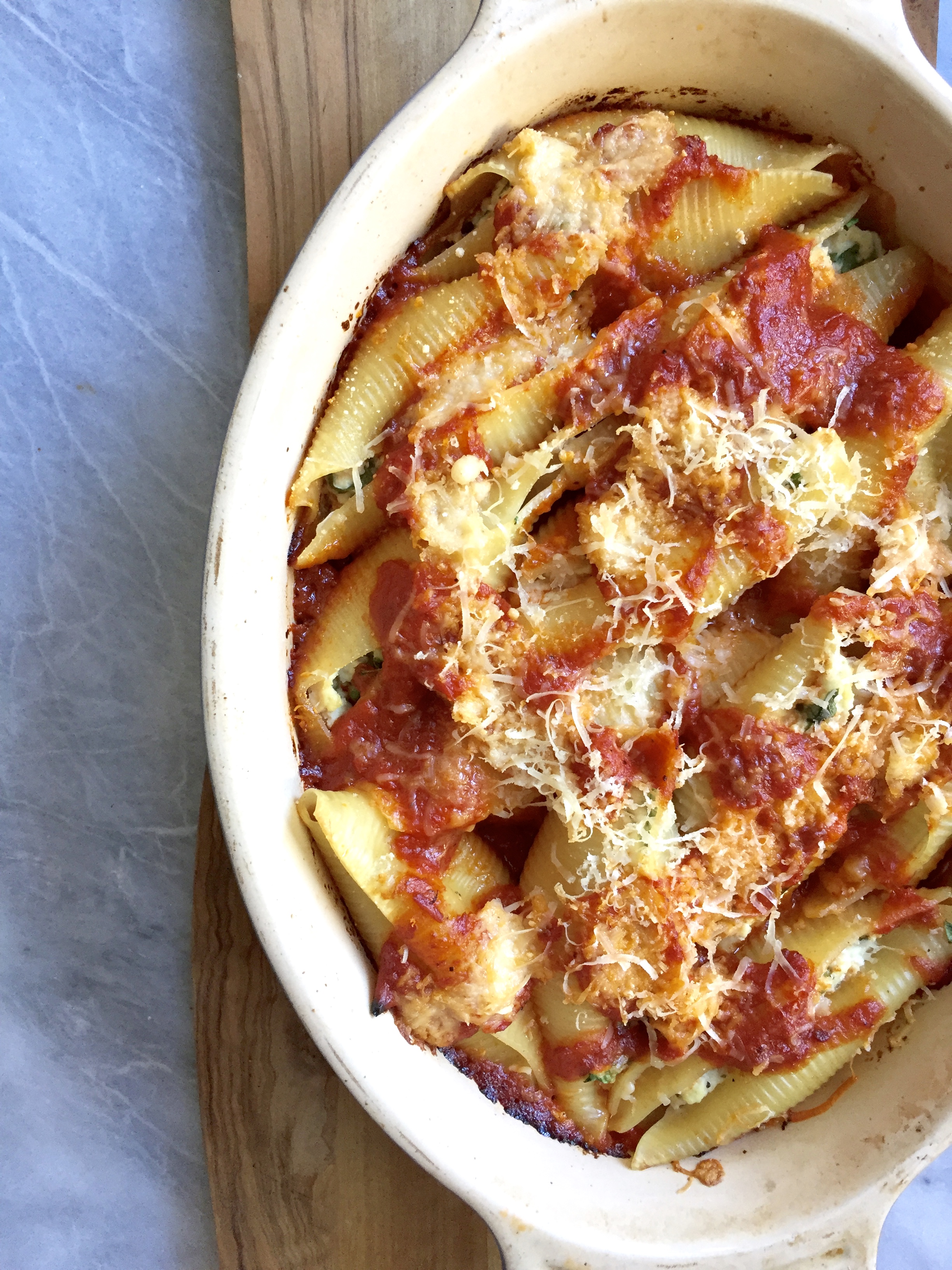 Its creamy, flavorful, and just straight up delicious I hope you enjoy this recipe as much as I had fun creating it for you guys.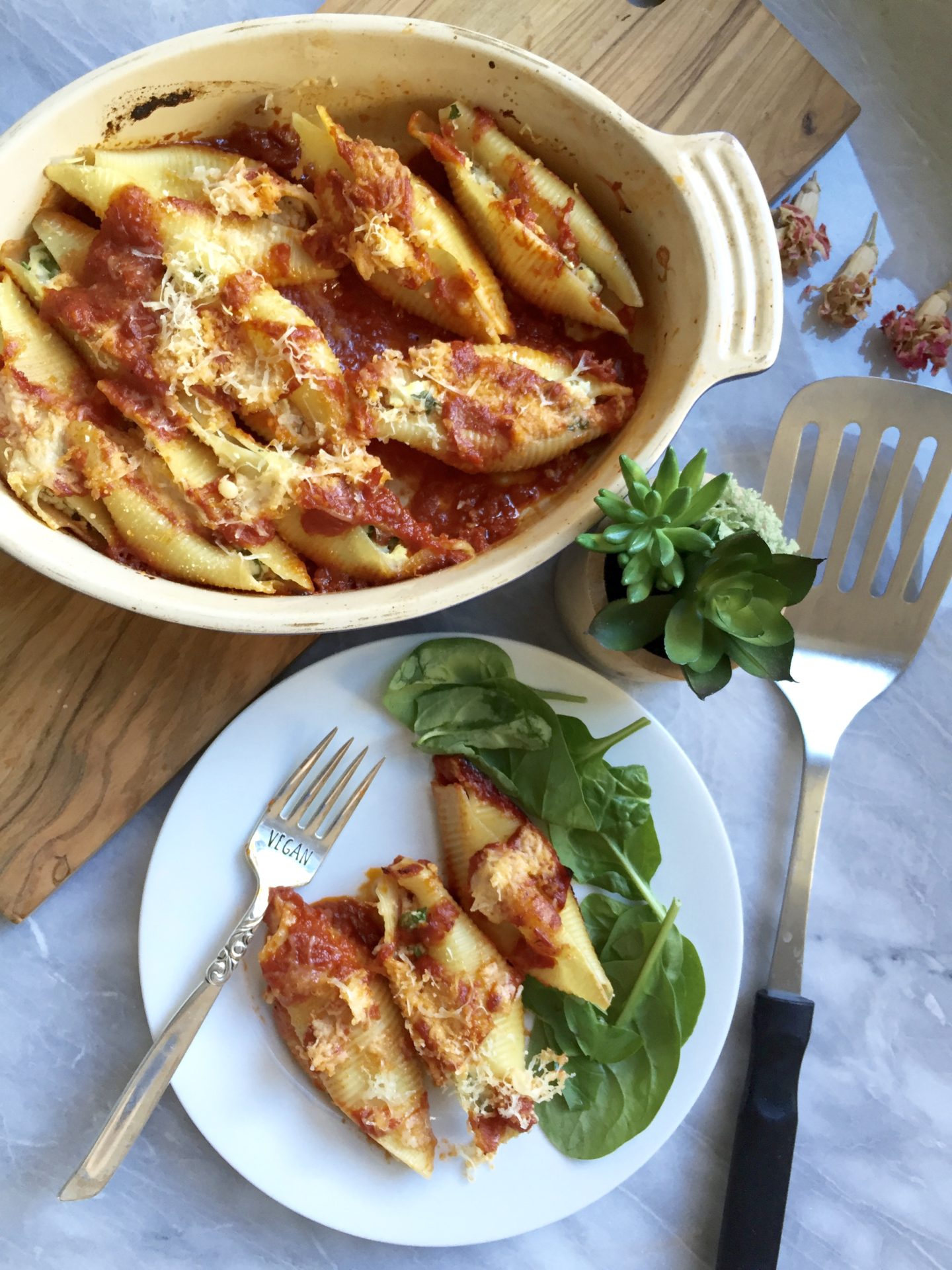 Vegan Stuffed Shells
2016-09-11 12:56:07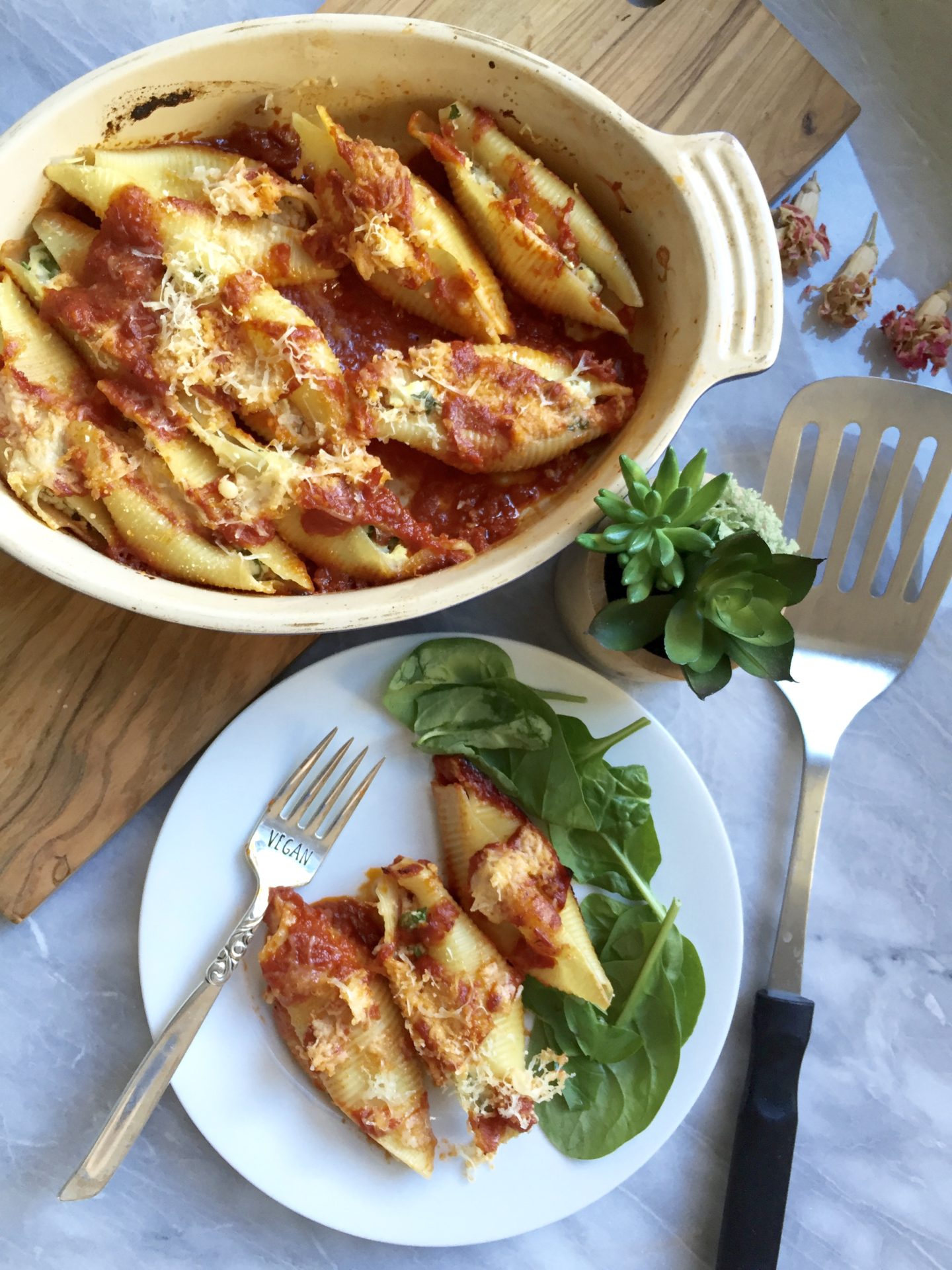 A delicious cruelty free take on Stuffed Shells
Ingredients
20 Large Stuffed Shells
1 1/2 Cup Tomato Sauce
3/4-1 Block Firm Tofu (Not Pressed)
1/2 Cup Vegan Mozzarella
1/4 Cup Vegan Parmesan
3 Tablespoons Vegan Cream Cheese
2 Tablespoons Nutritional Yeast
1/2 Teaspoon Garlic Powder
1/4 Teaspoon Onion Powder
1/4 Teaspoon Italian Seasoning
1/4 Teaspoon Salt
1/4 Teaspoon pepper
3/4 Cup Chopped Spinach
4-5 Basil Leaves
Instructions
Bring a large pot of water to a boil & add shells. I like to add 21 shells to have 1 to taste test.
Meanwhile, pre-heat oven to 400 degrees Fahrenheit.
In a bowl crumble tofu into small pieces and add vegan cream cheese, nutritional yeast, garlic powder, onion powder, Italian seasoning, salt, pepper & mix to combine.
Finely chop spinach & basil and fold into ricotta to combine.
Once shells are done, drain and run cold water over to stop cooking & to make it easier to use with hands.
Using an oven save dish, add 1 cup of tomato sauce to bottom and spread evenly.
Take your shells and add about 1 tablespoon to each shell and lay on top of tomato sauce.
Add an additional 1/2 cup of tomato sauce on top of shells as well as your Vegan cheese.
Bake in oven for 25-30 minutes
ENJOY!
Plant Based Jane https://plantbasedjane.com/
If you guys recreate this recipe then post it to Instagram and tag me! @plantbasedjane