Jump to recipe
Try this delicious tofu cooked in a yummy rose wine sauce. Made in partnership with Storica Armenian Wines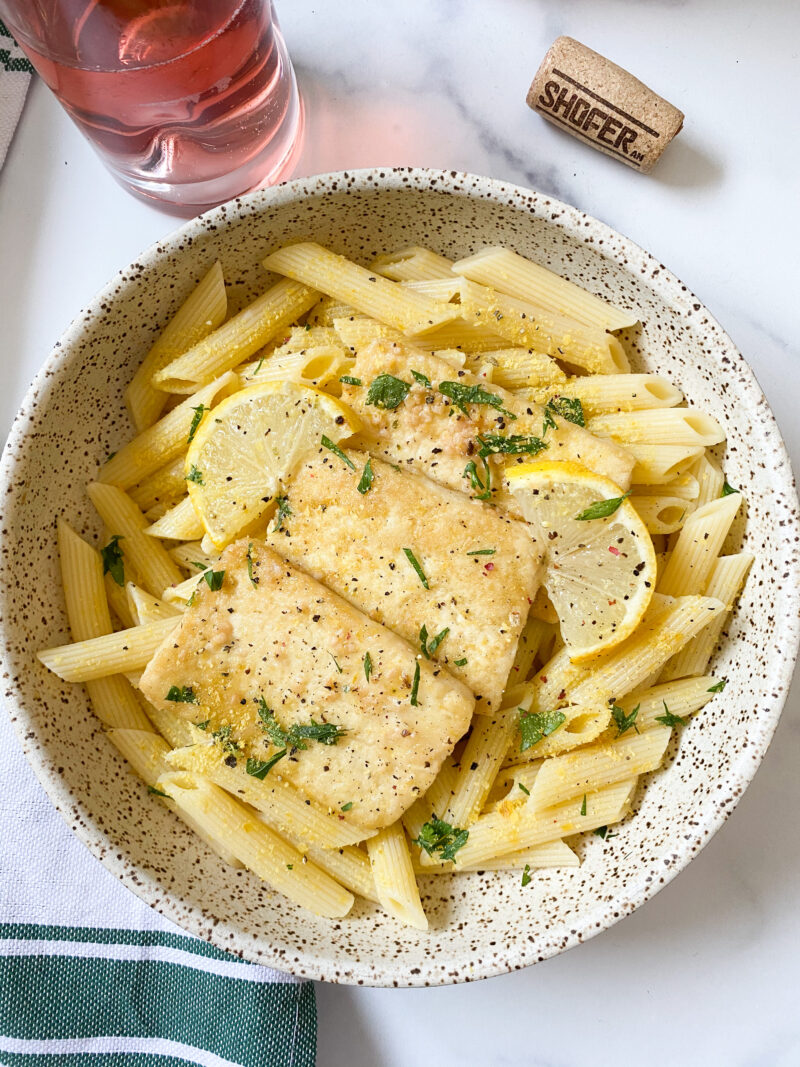 I always considered Rose a wine that you only drink. Have it as is, make frose, etc. I never thought to cook with it but I did a little research and learned that it's a pretty common wine to cook with. I t decided to try it with tofu and wow it is absolutely delicious!
This recipe reminds me of a tofu piccata minus the capers. I wanted to omit them for this recipe and I really don't think its missing anything. It is delicious as is. The Wine I used was this delicious Armenian Shofer Rose from Storica Wines.
I learned recently that wine production was born in Armenia. In general, Armenia is one of the most ancient countries in the world. Armenia went through geopolitical conflict and politics. Thus, winemaking stopped in Armenia. However today, wine making is back and better than ever.
I love this recipe because it's great excuse to pop open a bottle of Shofer Wine and make this awesome tofu and have a glass along with it!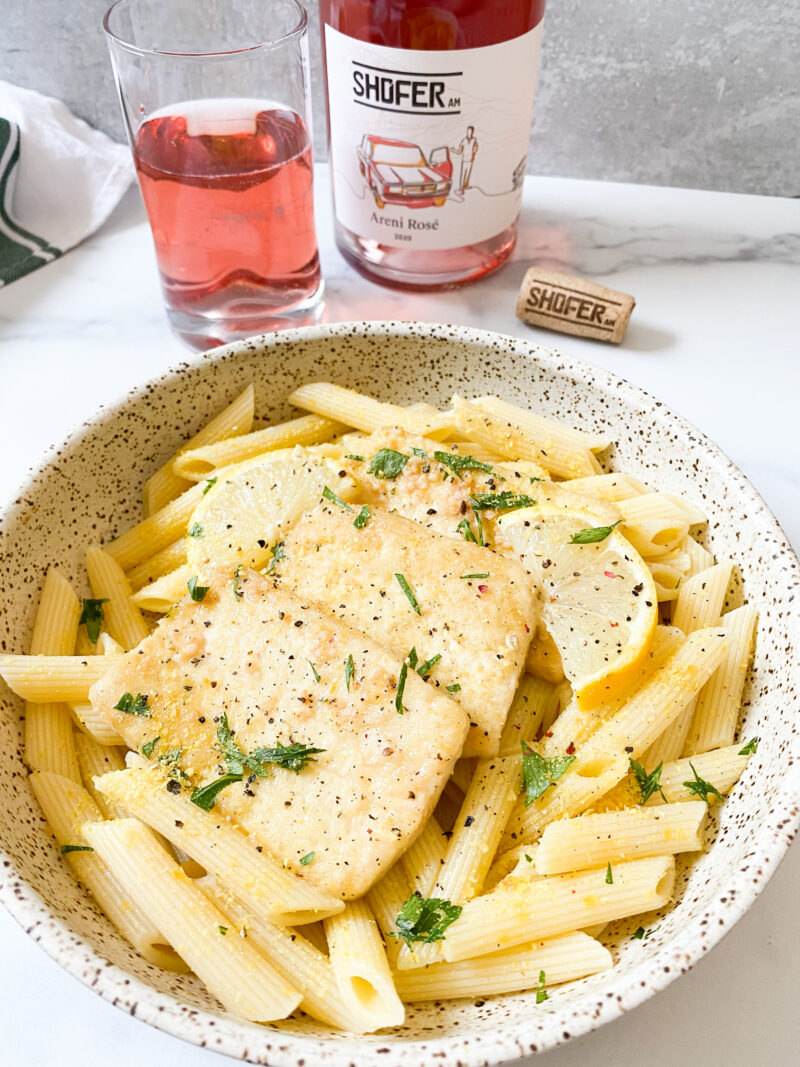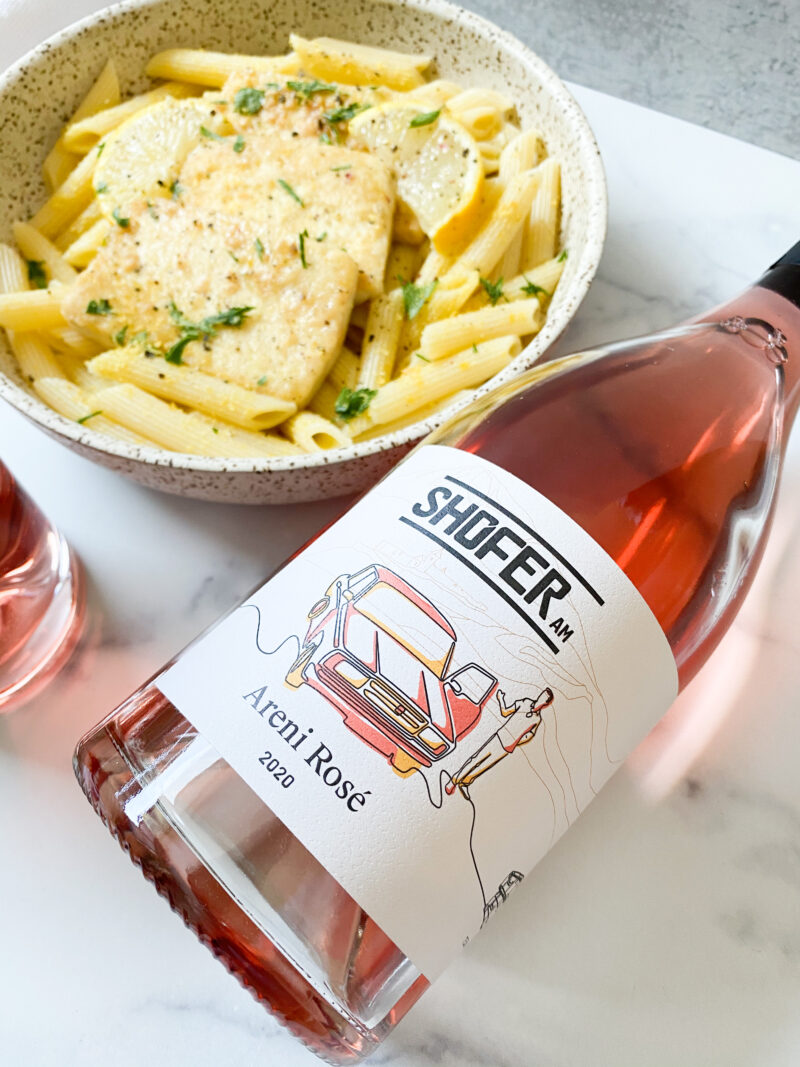 I am obsessed with the name and the drawing on the cover of the bottle.
About Shofer Wine:
Nose: Notes of red cherry, strawberry and spice
Palate: Dry and medium bodied with notes of pepper and hints of herbs and fruit.
Finish: Lingering notes of red berries and spice
This pairs great with light appetizers or even a yummy vegan cheese board!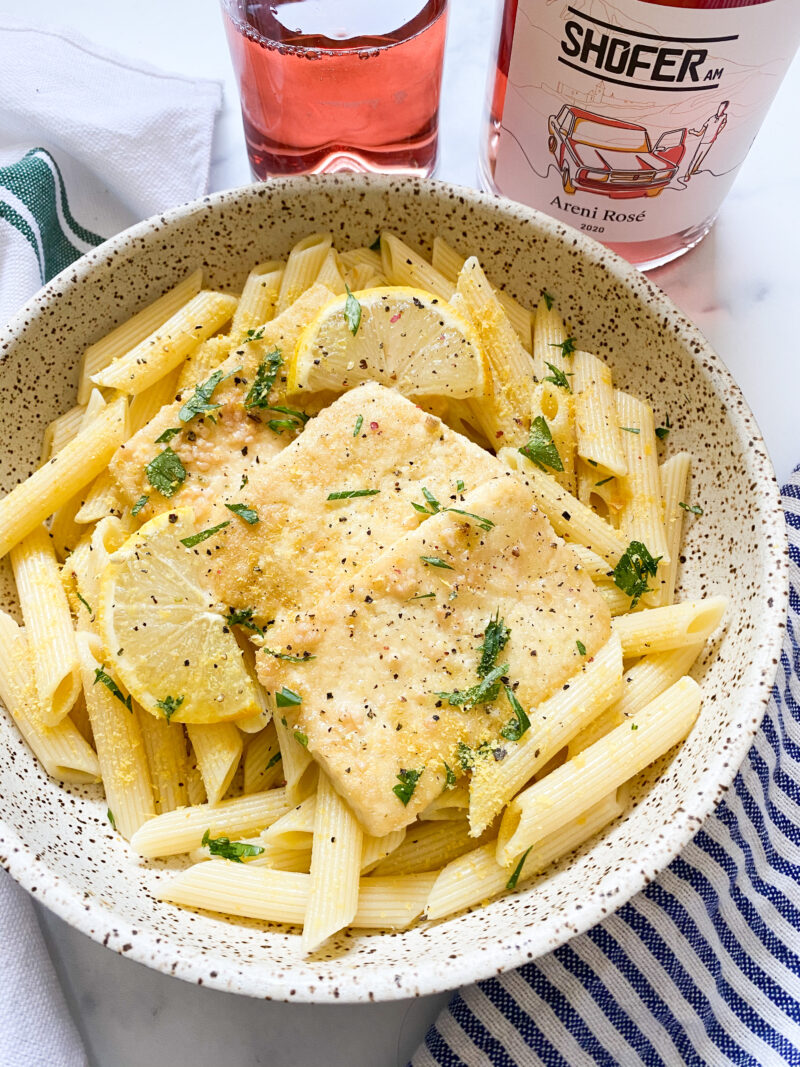 What you need for this recipe:
Shofer Wine – use code JANE10 for 10% off your purchase
1 block of extra firm tofu
Flour
Olive Oil
Vegan butter
Garlic
Lemon
Salt & Pepper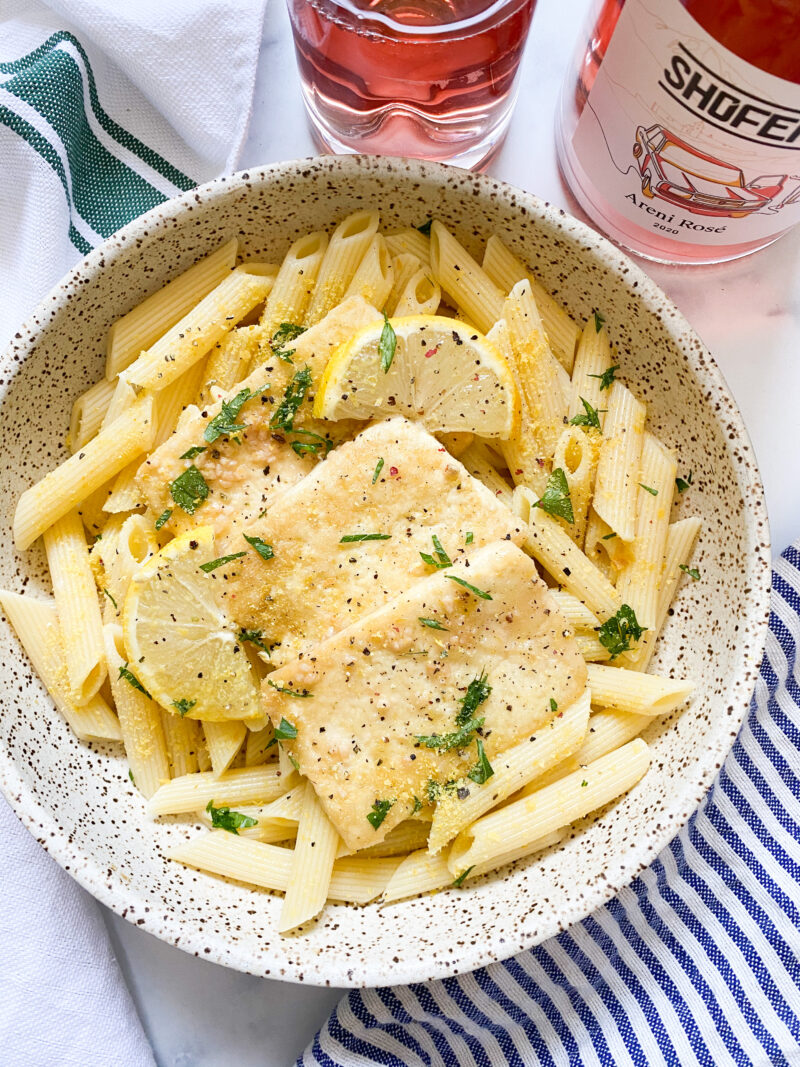 I hope that you enjoy this recipe! If you make any of my recipes, don't forget to tag me on IG @plantbasedjane
Use code JANE10 for 10% off your purchase at Storica Wines
Rose Pan Fried Tofu

Ingredients
1 block extra firm tofu
1/3 cup flour
2 tablespoons olive oil
4 cloves of garlic, minced
2 tablespoons butter
3/4 cup Shofer Rose
1 tablespoon lemon juice
Salt & Pepper to taste
Instructions
Drain and press tofu. Cut into slices
Coat the slices in flour. Add to a pan with olive oil and cook for 3-4 minutes on each side so the tofu crisps up. Remove tofu and add to a plate lined with paper towels.
Add the vegan butter, garlic and wine to the pan let cook until the wine has reduced by around half. Add in lemon juice and cooked tofu. Coat the tofu in the sauce.
Serve with pasta, rice, potatoes, etc.
Thank you to Storica Wines for sponsoring this post.