Jump to recipe
Celebrate the holidays right with this delicious Vegan Green Bean Casserole. Made in partnership with Daiya Foods.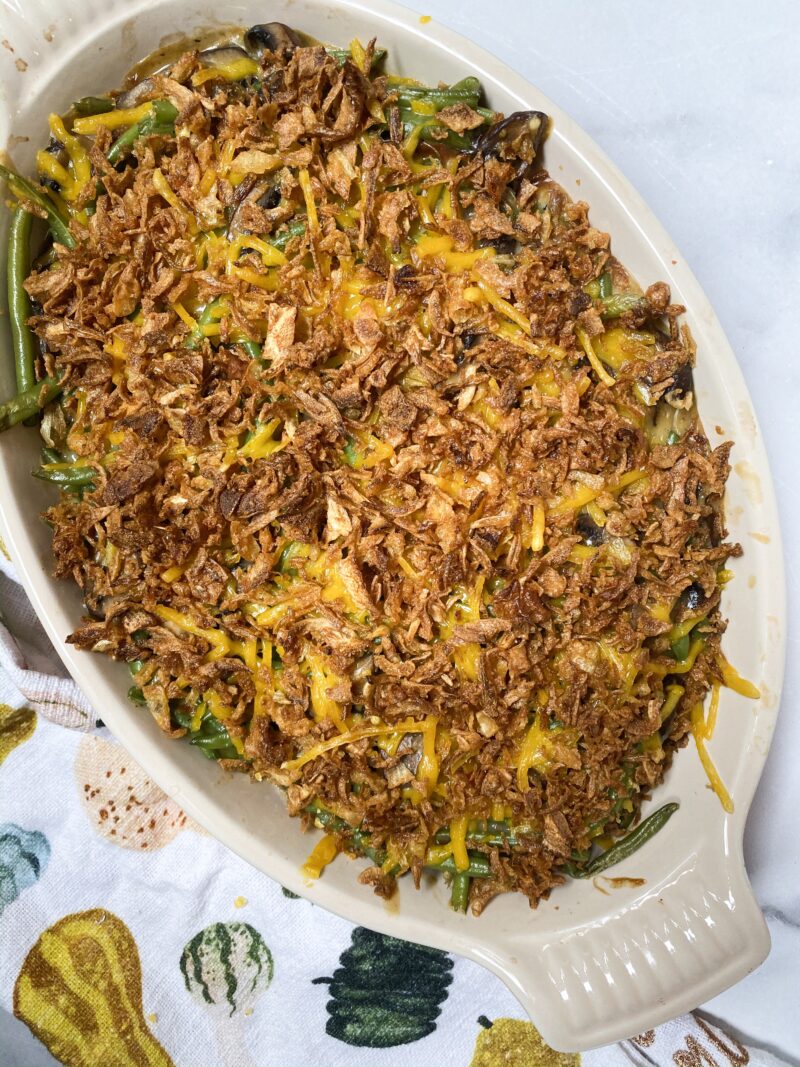 Green Bean Casserole is such a classic and traditional Thanksgiving/holiday meal. It is something that I quite enjoy and I am so glad that I was able to Veganize this famous holiday dish.
Normally Green Bean Casserole has cream of mushroom soup in it, which obviously isn't Vegan. I decided to put my own spin on the recipe and make it cheezy and delicious using the Daiya Cheddar Cutting Board Collection Shreds. These shredsare my absolute favorite and I use them in SO many recipes and dishes I create. They're available in Mozzarella, Pepperjack& Cheddar. They melt and stretch so much like real cheese, and work in so many different recipes requiring vegan cheese.
Another great thing about Daiya is their commitment to allergies. As someone with an allergy, It means a lot to me to find brands that I can connect with in that way. I appreciate and respect the fact that as an industry leader they are one of the founding members of The Plant Based Food Association. Not only are their products delicious, but they also are conscious about the Plant Based movement and it's importance.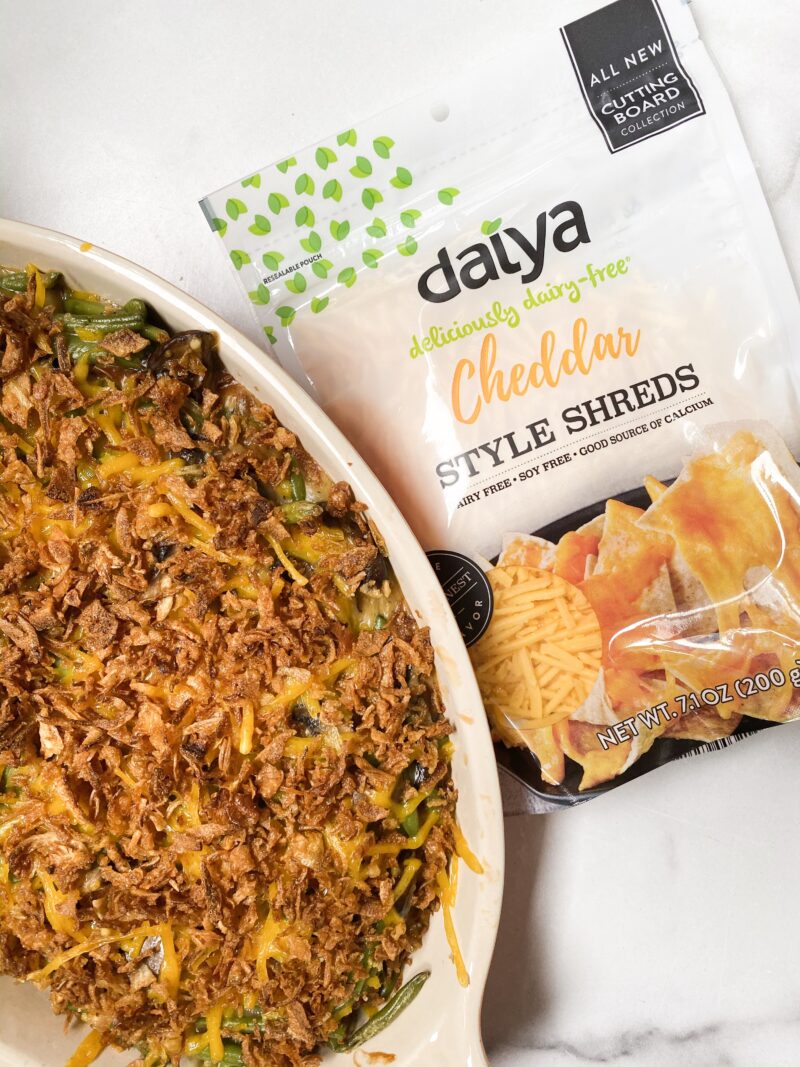 This recipe has the components of a traditional green bean casserole (green beans, mushrooms, crispy onions, etc.) but without the dairy! I made the creamiest and most delicious cheezy sauce that you will most certainly not miss the original recipe! That was all thanks to Daiya's delicious cheddar style shreds.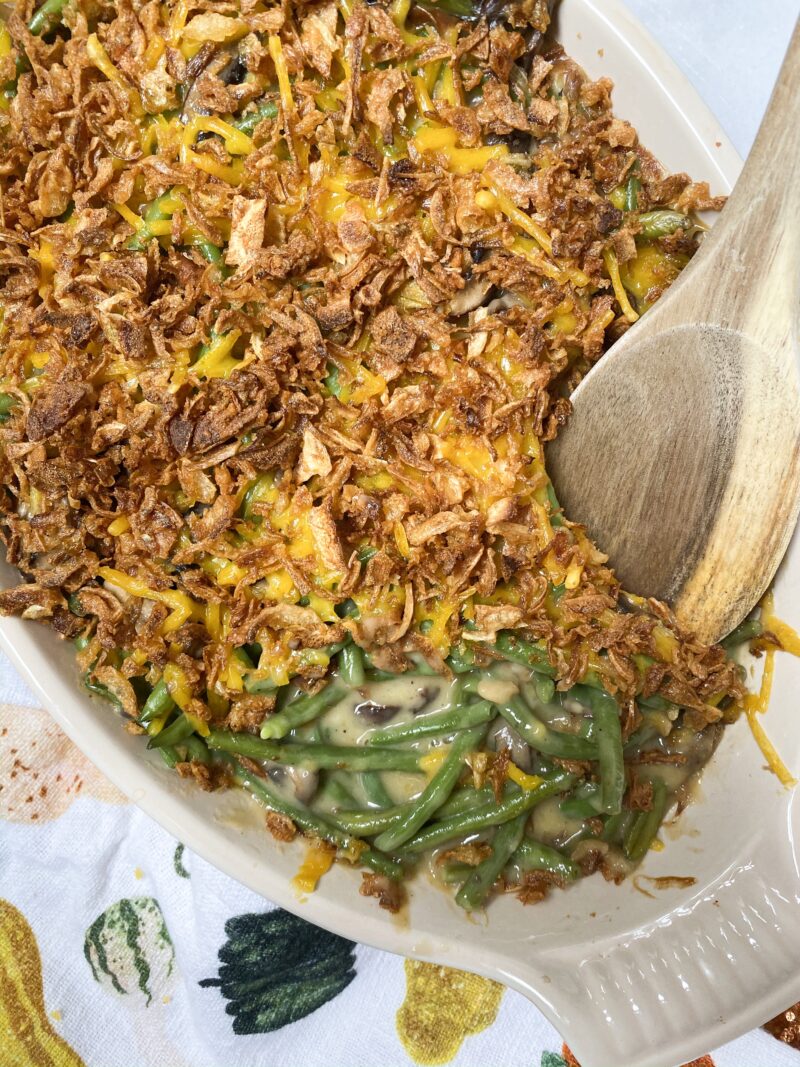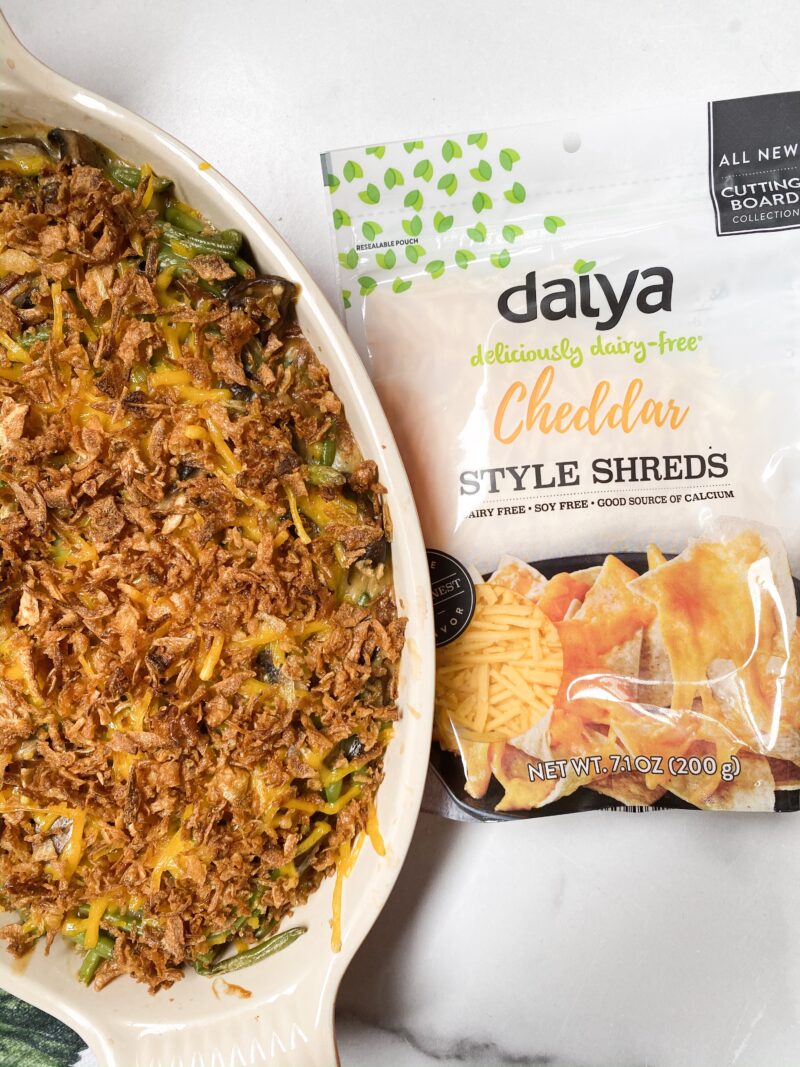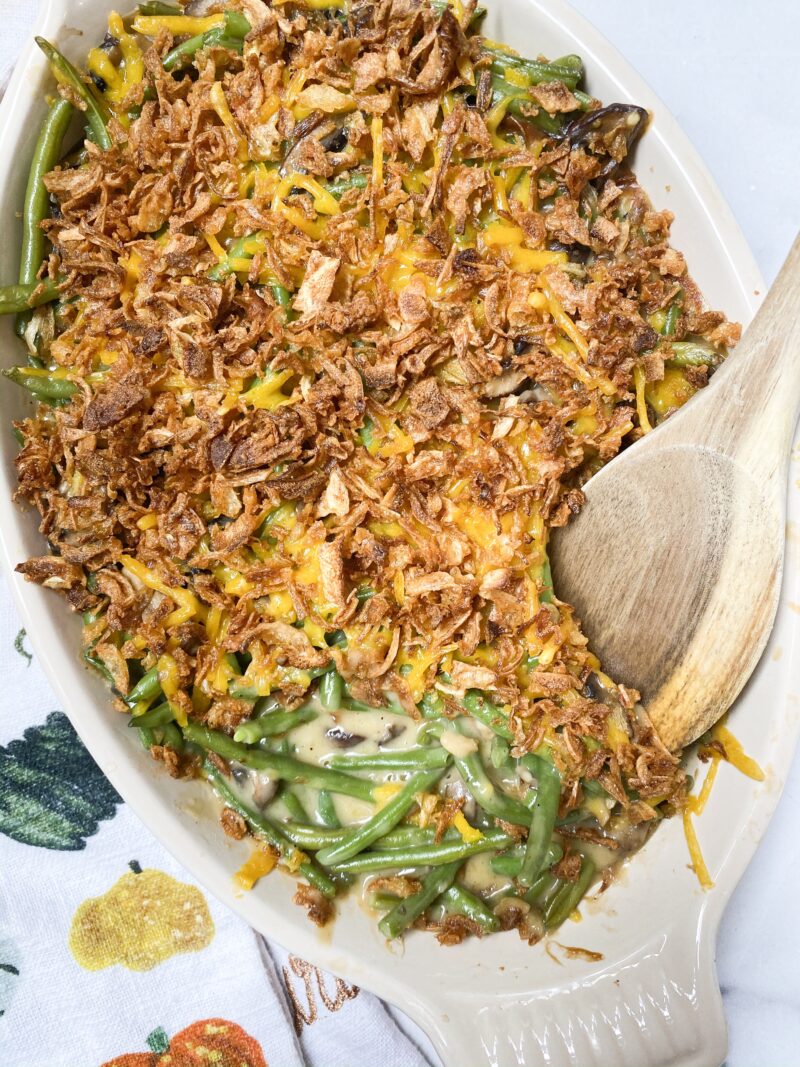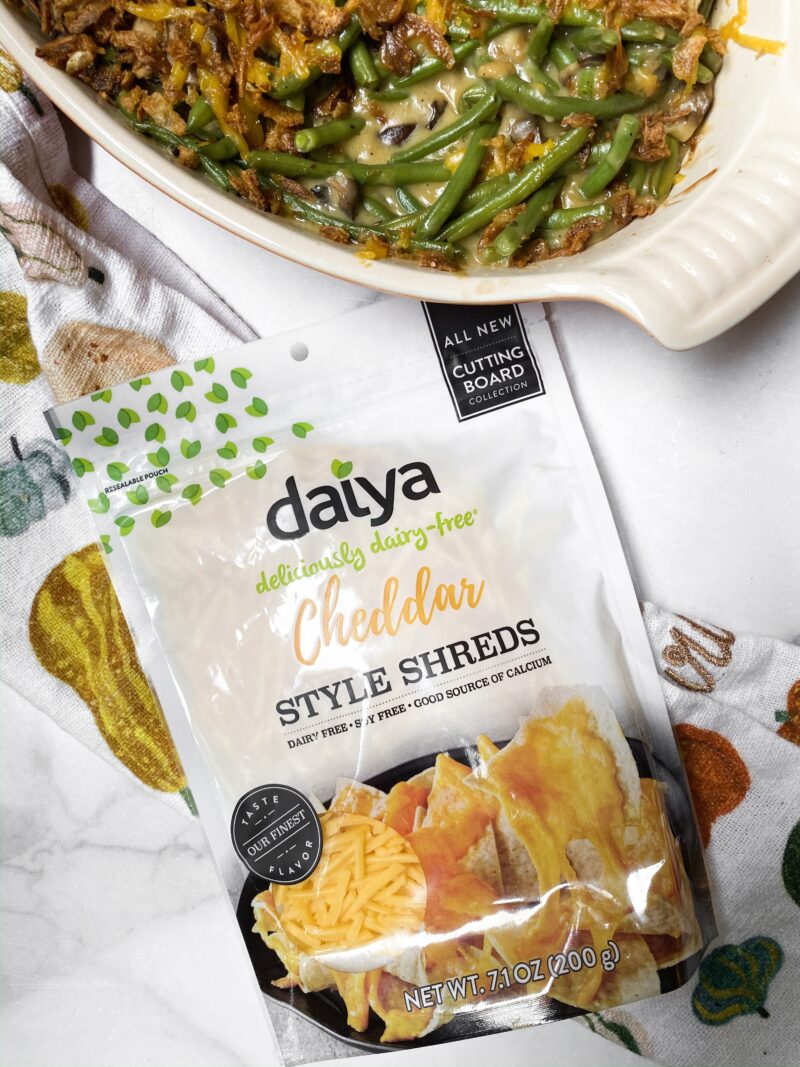 Daiya promises to improve your day and make your taste buds do a happy dance with its delicious feel-good foods.Their selection of amazing vegan products can be found in more than 25,000 grocery stores in the US like Sprouts, Kroger, Safeway, Publix and many other natural food retailers.
Hoboken native? I get all my Daiya Products on Organic Basic Food on 2ndand Washington Street.
To find Daiya products near you, click here.
I hope that you enjoy this recipe! If you make any of my recipes, don't forget to tag me on IG @plantbasedjane
Cheezy Green Bean Casserole

Ingredients
16oz frozen green beans
3 tablespoons butter
12 oz baby bella mushrooms, sliced
3 tablespoons flour
2 1/2 cups unsweetened non-dairy milk
½ tsp salt
½ tsp pepper
1 bag Daiya Cheddar Style Shreds (divided)
1 cup crispy onions (divided)
Instructions
Pre-heat your oven to 350 degrees Fahrenheit.
Blanch your frozen green beans in boiling water for 5 minutes. Drain and set aside.
In a large pot, melt your vegan butter. Add in your mushrooms and cook for 2-3 minutes. Add in the flour and mix continuously for one minute. Gradually add in your non-dairy milk of choice.
Bring your milk to a boil, and allow to thicken up to coat the back of a spoon. Add more flour if needed gradually.
Season your bechamel with salt and pepper.
Add in two cups of Daiya Cheddar Style Shreds and whisk continuously to combine and melt the cheese. Add in your green beans and ¼ cup of crispy onions. Mix well.
Transfer everything to a greased baking dish and top with remaining cheese and ¾ cup crispy onion. Bake uncovered for 20 minutes.
Serve immediately.
Thank you so much to Daiya Foods for sponsoring this post. It means a lot to me to work with brands I love and support my blog.