Happy Summer! Celebrating the start of this beautiful season as well as sharing my new favorite dessert to enjoy Summer with by Daiya!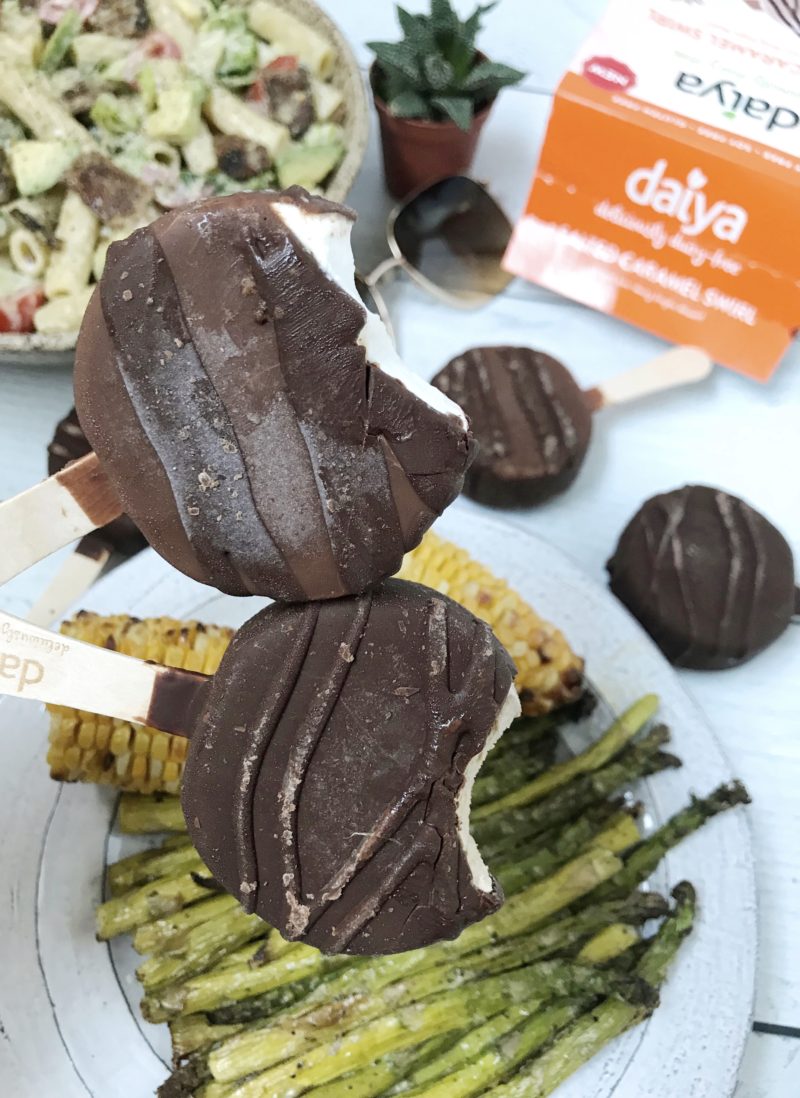 I swear, this year has just flown by! In the past year I have moved to a different city, finally living on my own and happy as ever.
It has been SO nice to be enjoying this Summer in a new place. Now that it's warmer, it gives me a chance to venture out in my new neighborhood and see all that Hoboken has to offer.
While Summer is beautiful, there are those brutal days! That is when I gravitate towards ice cream! I have been loving these new Non-Dairy Frozen Dessert Bars from Daiya.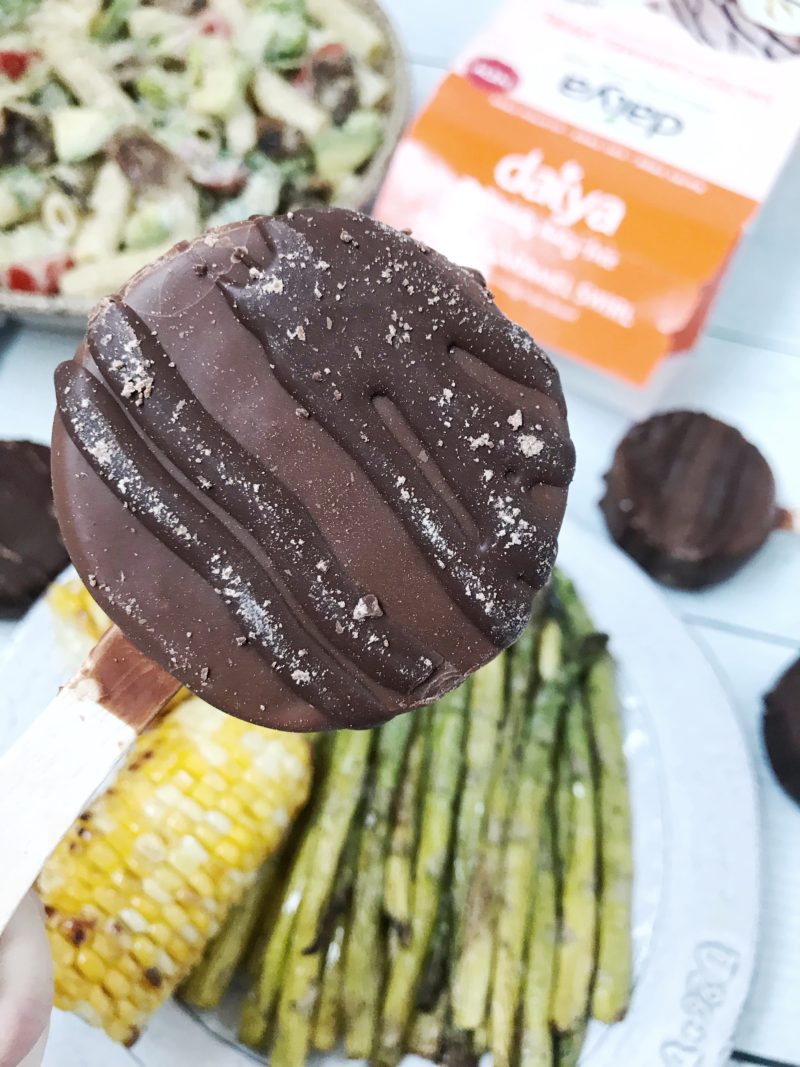 Besides being gluten and soy free, these dessert bars are also nut free! I know a lot of you guys are also allergic to nuts so it's pretty awesome to have a safe ice cream option to enjoy during the summer! They're also great for kids!
I love having BBQs during the summer and spending time with my family and friends. All my favorite fruits and vegetables are in season during this time of year and I truly do take advantage of it. My neighborhood has a weekly farmers market during the Summer and Fall and I have been loving taking an easy walk to get local produce.
These ice cream bars are made from a base of coconut cream which makes them oh so delicious and creamy. The Salted Caramel Swirl is my favorite because of the caramel in the middle!
Other flavors include Classic Vanilla Bean, Chocolate Crunch Fudge and Espresso Coffee.
When I was a kid I would always get ice cream bars with the chocolate shell on the outside. The combination of biting into a chocolate shell mixed with the creamy ice cream base was something I really loved. It brings back so many memories now to enjoy these Non-Dairy Dessert Bars and instantly being brought back to my childhood! I swear you would never know they were Vegan.
When I first went Vegan in 2015, Daiya was the first brand I noticed and purchased. I personally think their Vegan cheese is the best and it makes me so happy to be in 2019 and see their product line expand. They really are paving the way for delicious Vegan food and I am so grateful to be partnering with them. I'm not going to lie, being allergic to nuts AND being a Vegan can be really tough sometimes. Daiya has truly made Veganism fun for me and I don't feel like I'm missing out on anything. It seems like a dream come true!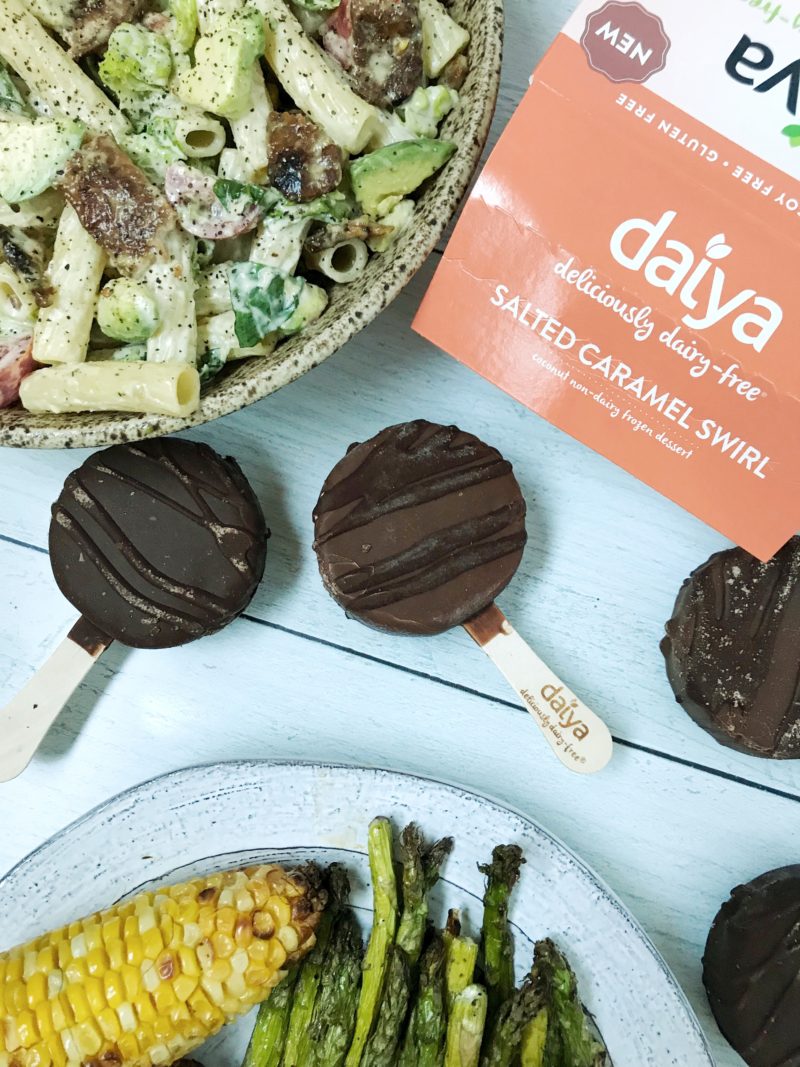 I really hope you check out these bars!
Daiya products can be found in 25,000 different stores. To find their products near you, click here.
Thank you to Daiya for sponsoring this post. As the first Vegan brand I've ever tried, I feel honored and grateful to be working with them.