I think Tofu Scramble is officially my most requested recipe yet on my blog. I have been wanting to share with you guys how I make my Tofu Scramble for awhile but I have yet to come around to doing it until now.
So if you already don't know, I love Tofu. Like…LOVE! Which is quite hilarious because of the fact that prior to going Vegan, I genuinely don't think you could have paid me to try it. I thought Tofu was nasty, gross, and this large lump of soy that creeped me out.
I am glad to say that I finally saw the light and am absolutely Tofu OBSESSED! I always have at least 1-2 blocks of Tofu in my fridge at a time because it is so much fun to experiment with as it can suck up any flavors and transform into any dish you want.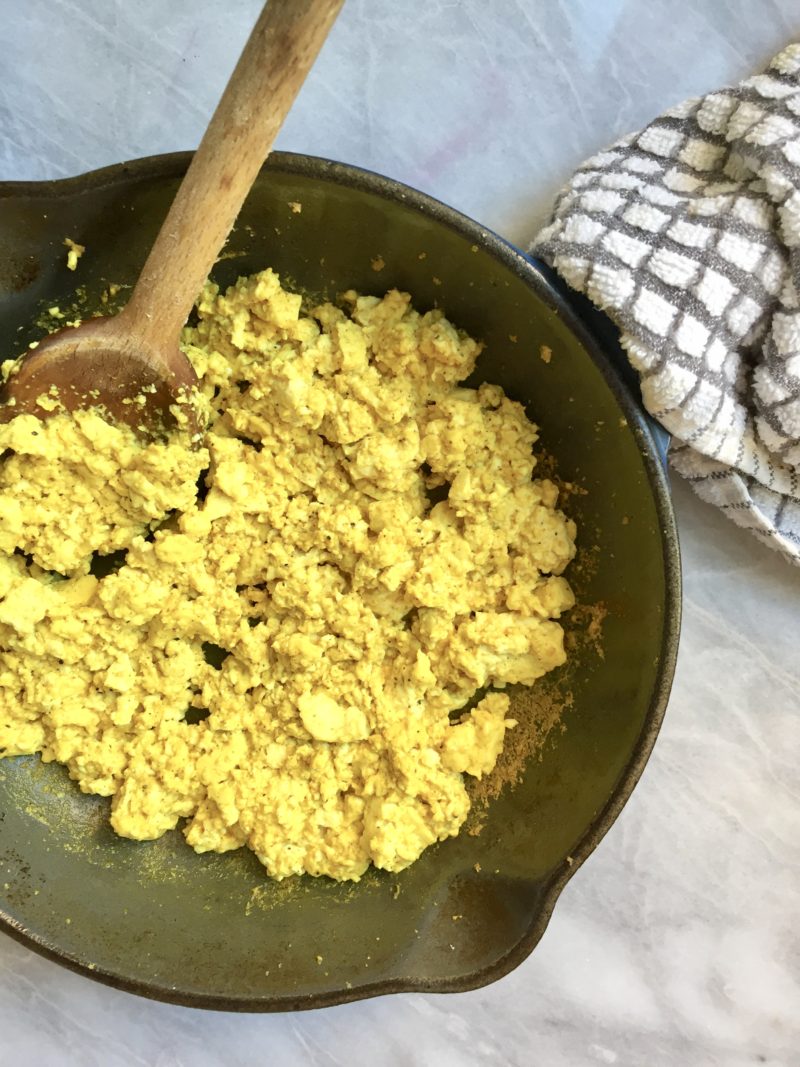 Now I do want to apologize for waiting so long to post this recipe. I actually have been super busy doing the recipe testing & food styling for a very special E-Book my friend is coming out with soon. When it does come out, I will be doing a whole blog post on the E-Book and how amazing it is! I am so excited that I was apart of this project and I cannot wait to share it with you guys.
When I first went Vegan, the hardest part for me was my love of eggs. I used to eat eggs every single day for breakfast. It is my routine and at first I was missing them dearly even though I was aware of the cruelty surrounding them. As I began following fellow Vegan bloggers to gain inspiration, I noticed that all of them would eat Tofu Scramble for breakfast. Intrigued, I decided to play around with my own.
November 29th is my 1 year Vegan anniversary, so it's taken me awhile to perfect and truly love Tofu Scramble for what it was. Over the past few months I've been on the road to perfect it and now I can say that I LOVE this recipe and am prepared to share it with you guys!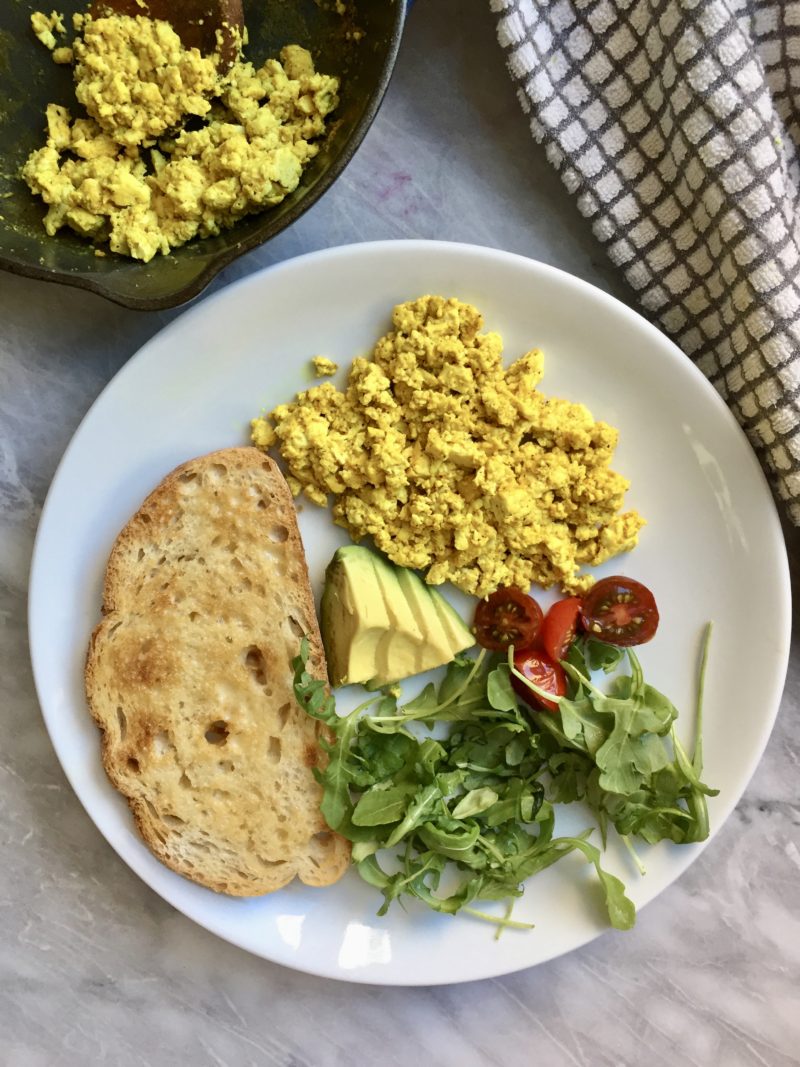 You can serve your scramble with whatever sides you like! I always have a slice of my favorite bread, but you could add hash browns, veggies or even salad.
Remember if you make this to tag me on Instagram @plantbasedjane so I can see it!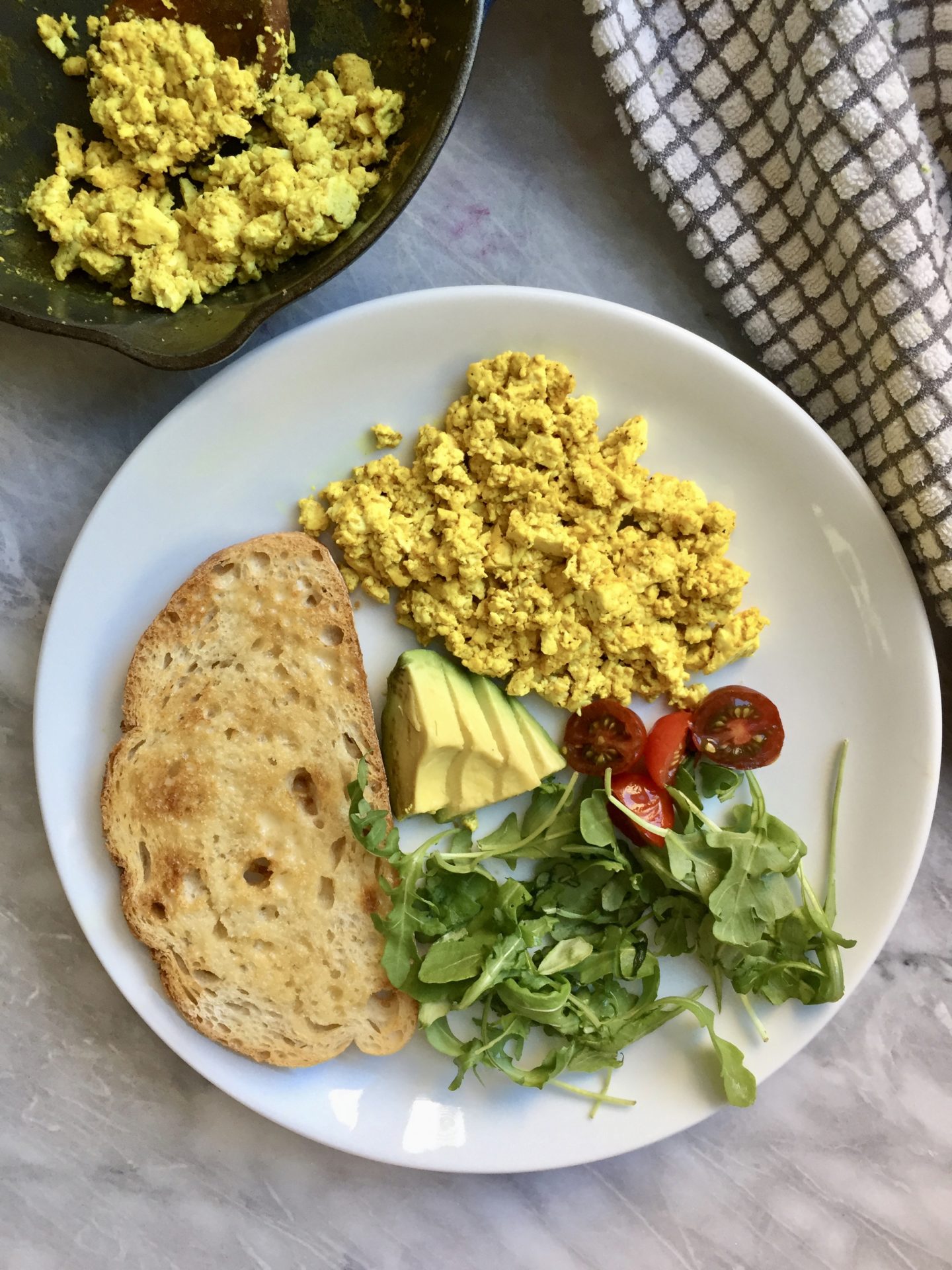 Tofu Scramble
2016-11-05 08:20:21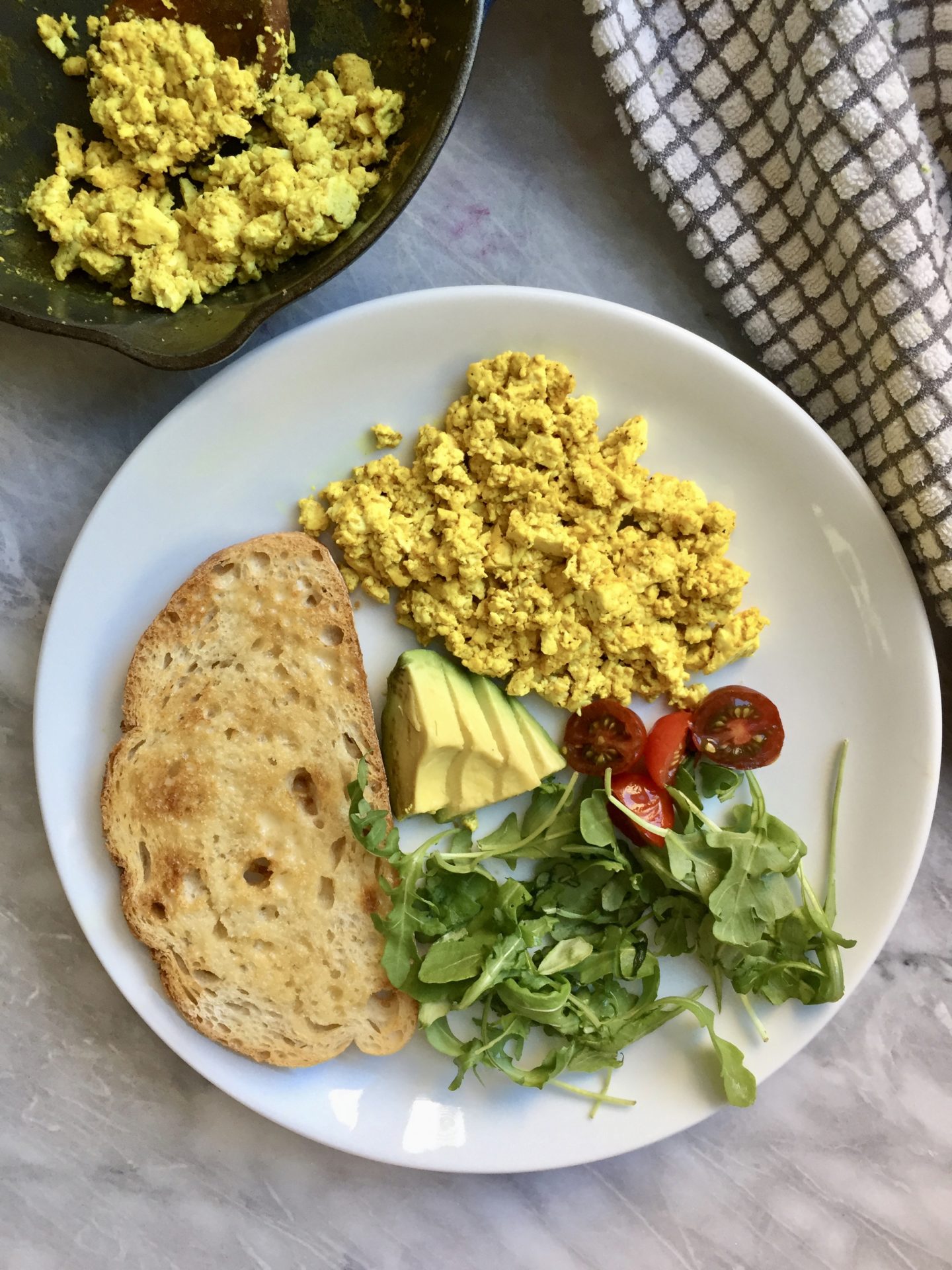 Serves 4
Ingredients
1 Block of Firm Tofu
2 Tablespoons Vegan Butter
1/2 Tsp Tumeric
1/2 Tsp Chilli Powder
1/2 Tsp Salt
1/4 Tsp Pepper
1/4 Tsp Onion Powder
1/4 Tsp Garlic Powder
Optional
1/4 Cup Daiya Cheddar Shreds (Or any Vegan cheese of your choice. I do this on the occasion but when I do it adds a nice texture and flavor to the scramble).
Veggies of your choice! (I just wanted this recipe to be very basic)
Instructions
Heat pan on medium heat with butter until melted.
Crumble the Tofu from the package DIRECTLY into the pan. I do not press my tofu or release any water out of it. This makes it a bit creamier and more of a medium scramble texture. I have done it by pressing the Tofu and it completely changes to consistency in my opinion.
Add in all your spices and cook for 5-8 minutes. Make sure to not let overcook and if you feel it is getting a bit dry then add in a little plant based milk. Tofu can be eaten raw unlike eggs, so it really is about instinct when you think they're done or how you like them. I usually let mine cook for 5-6 minutes but if you like yours a little overdone then go for the full 8 minutes.
If you want to add Vegan cheese, add it a minute before taking off the heat and let melt.
Plant Based Jane https://plantbasedjane.com/