Jump to recipe
This Orange Tofu is super easy to make & is absolutely delicious!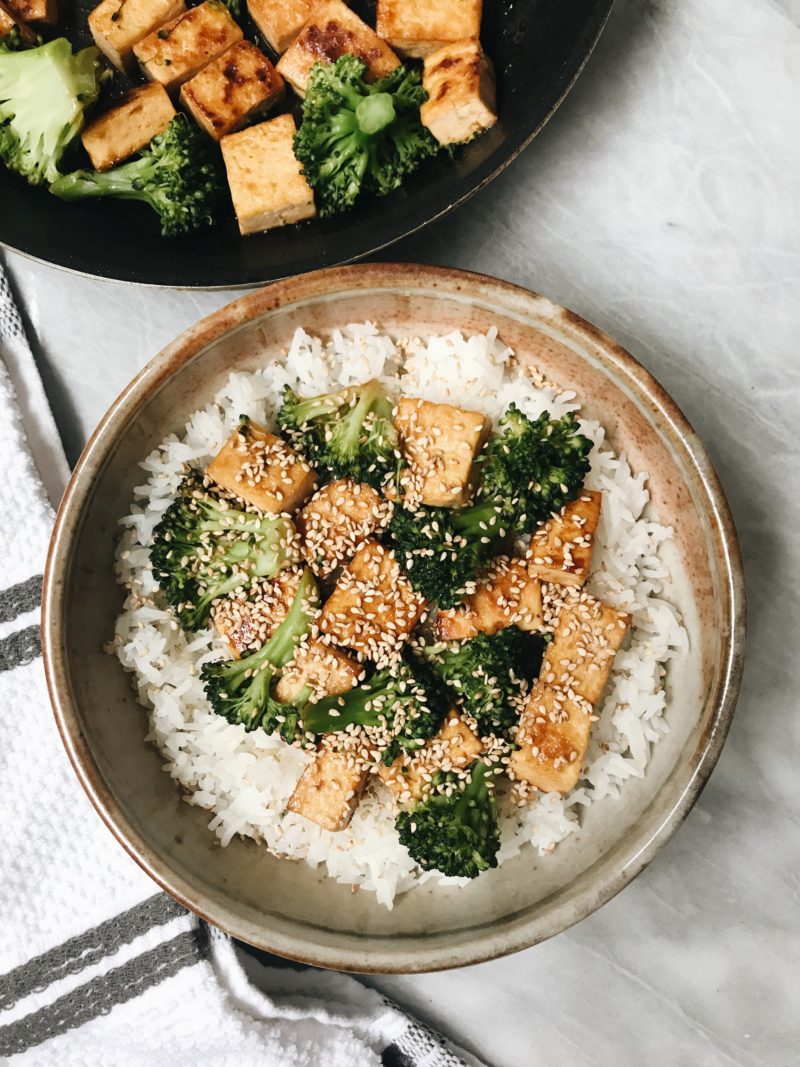 A couple of years ago I came out with an orange tofu recipe, and I felt that it needed a refresh. It is a delicious recipe but I felt that after 2-3 years it needed to get updated.
It is an extremely easy recipe to make but it is delicious! It is perfect for a week night dinner or great for meal prep.
I love orange flavored anything in a savory dish, and I find the sweetness balanced with the saltiness of the soy sauce and the taste of sesame oil really brings everything together.
I hope everyone had a nice Passover/Easter! I went home to visit my parents this weekend and had to retake my permit test for the 3rd time (I never got my license so I had to retake the test in order to get my new ID that expires this week on my birthday). I passed! I didn't study so I didn't think I would but I only got 3 questions wrong so I was pleasantly surprised.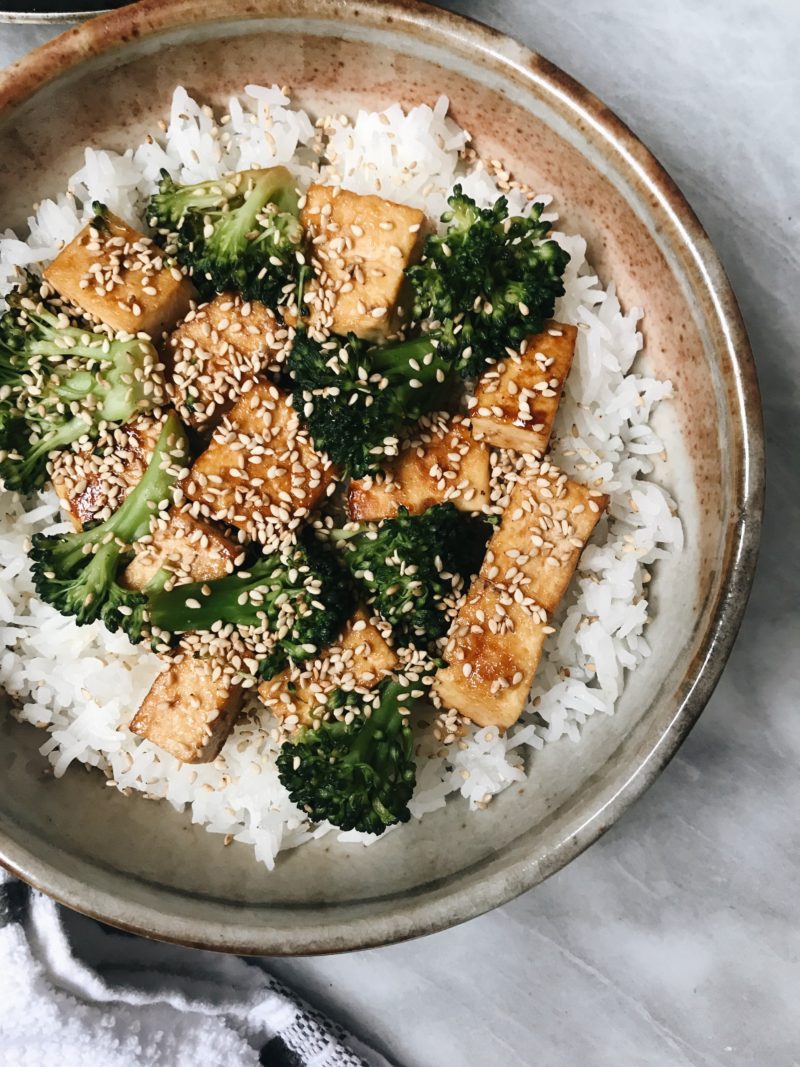 I usually prefer to bake tofu but in this recipe I sautéed it.
*Important to note*
I find that getting tofu in vacuumed sealed packaging works MUCH better than the traditional tofu that is packaged in mostly water.
I highly recommend using either the Trader Joe's high protein tofu, Wildwood tofu OR Hodo Soy tofu. I used Hodo for this recipe and I recommend getting 2 packages and using 1 1/2 of the two packages as it is a small block of tofu.
I don't include the broccoli in the recipe but what I did was just steam some broccoli for 5-6 minutes and when I added the sauce to the tofu I just threw in the broccoli to get it coated in the orange sauce. This recipe is strictly just for the orange tofu.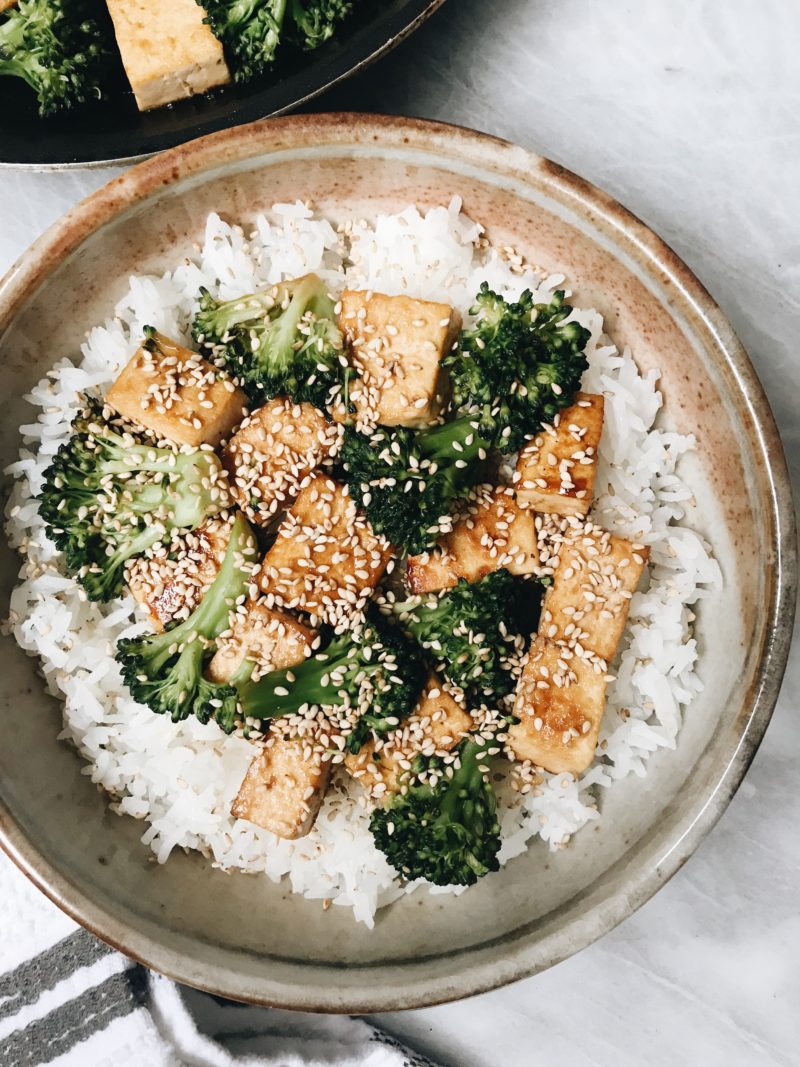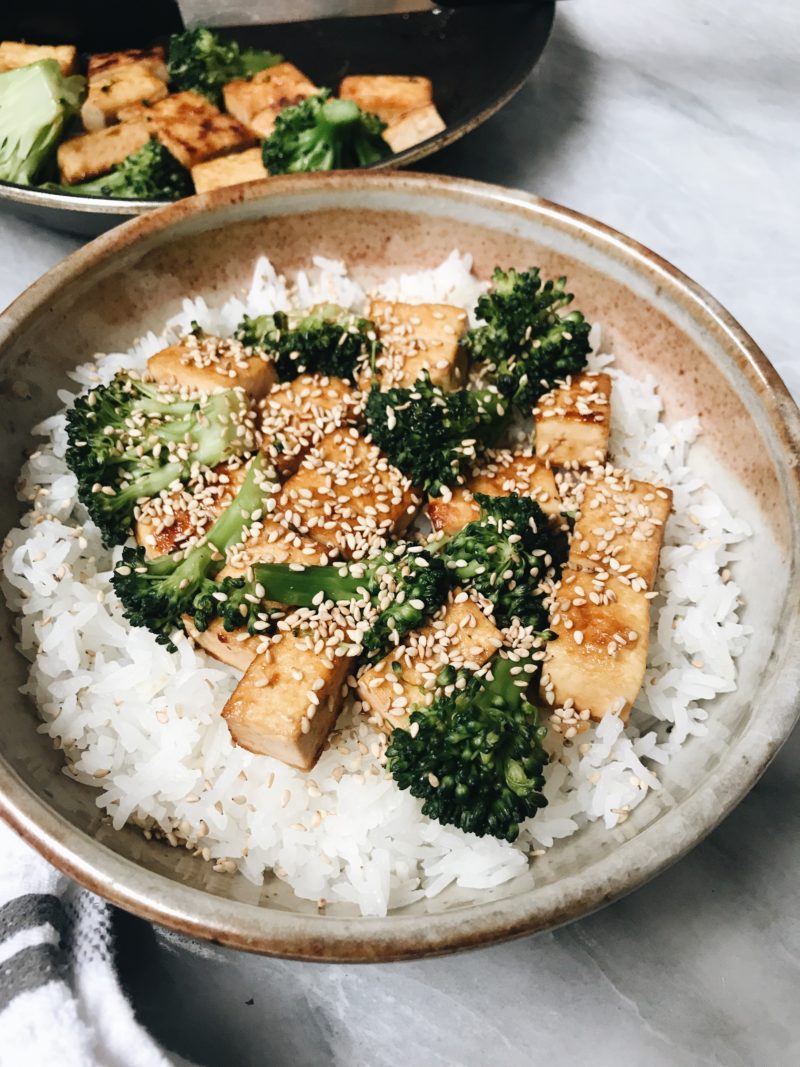 I hope that you enjoy this recipe! If you make any of my recipes don't forget to tag me in the photo @plantbasedjane
Orange Tofu *Updated*

Ingredients
1 block extra firm tofu
3/4 cup orange juice (fresh squeezed or from a bottle!)
3 Tablespoons Soy Sauce
1 Tablespoon Sesame Oil
1 Tablespoon Rice Vinegar
1 Tablespoon Maple Syrup
1 Tsp Corn Starch
1/2 Tablespoon Sriracha
1/2 Tsp Garlic Powder
1/4 Tsp Ground Ginger
Instructions
Drain and press your tofu to release any excess water. I usually leave it for 10-15 minutes.
Combine all your liquid ingredients (and corn starch) to a bowl and mix well to combine.
Heat up a sauté pan with some neutral oil (I recommend avocado oil) on medium heat. Add your tofu and let it cook for 2-3 minutes on each side.
Add in your sauce and mix everything around coating the tofu evenly with the sauce until it's thickened up. At this point I would also recommend any steamed vegetables made for the side to be added in to get coated in the sauce as well.
Serve over rice, cauliflower rice, or whatever side you want!