With hidden Dr. Praeger's Super Greens Veggie Burgers in this pasta sauce, your family will never know the countless greens they're getting in this delicious pasta sauce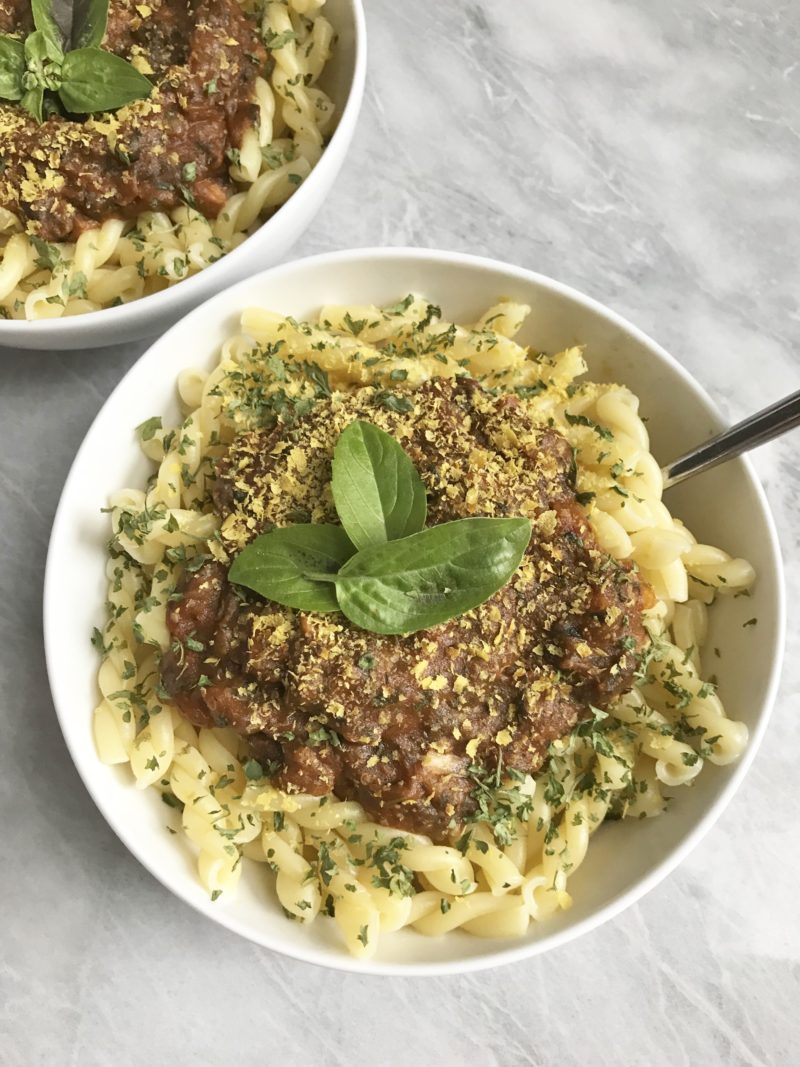 You guys know that I absolutely love pasta! In high school, I would have pasta for dinner every single night. I was that obsessed.
I've grown in terms of health since then (lol) but I still LOVE pasta! I also love a good sauce, so I am really excited about this one in particular.
You also know that I love Dr. Praeger's and all of their different Vegan products available. From their veggie burgers, puffs, hash browns to new vegan brussels sprouts cakes…they just have it down.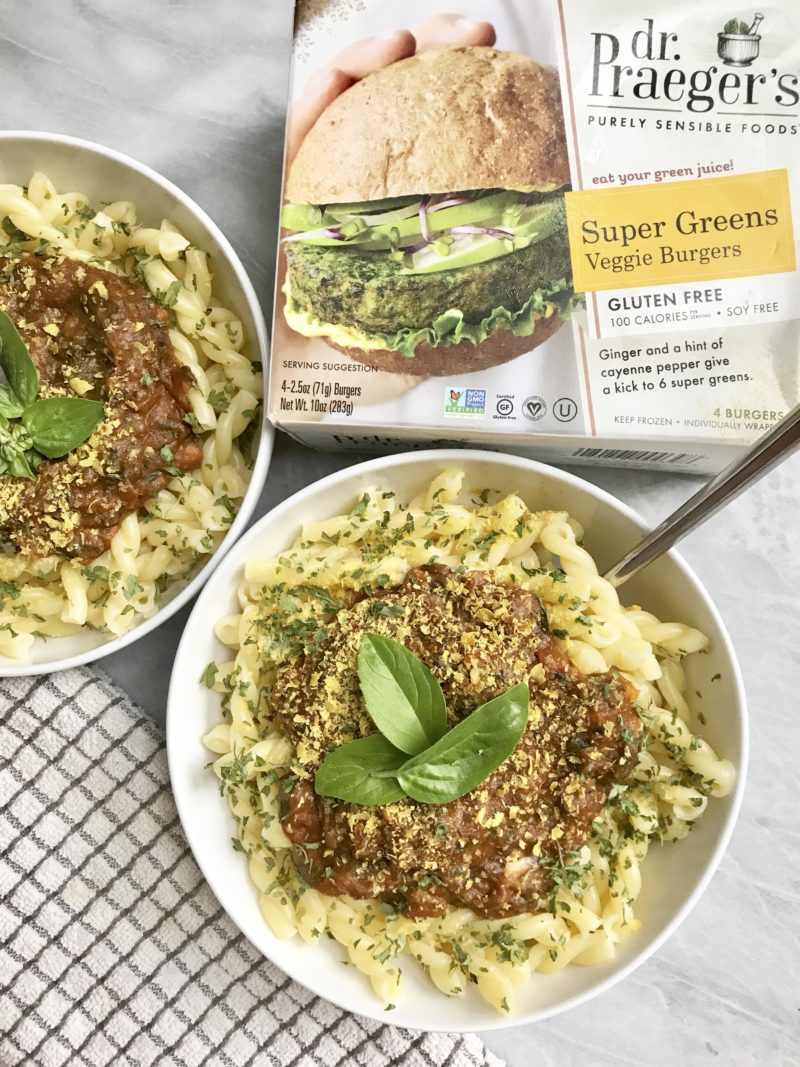 I've been told in the past that my recipes have been kid approved and honestly that's pretty incredible as I was the pickiest eater growing up.
We all know that it sometimes can take both kids AND adults a little extra push to eat more greens, so why not just hide some in there? Not only are you giving your loved ones more veggies in their diet, but they're eating it in a way that they love.
The Super Greens veggie burgers has 6 different super greens inside. They include collard greens, kale, swiss chard, turnip greens, mustard greens & spinach. It's a great option if you're low on time and can just throw some veggie burgers into your sauce! It's magic.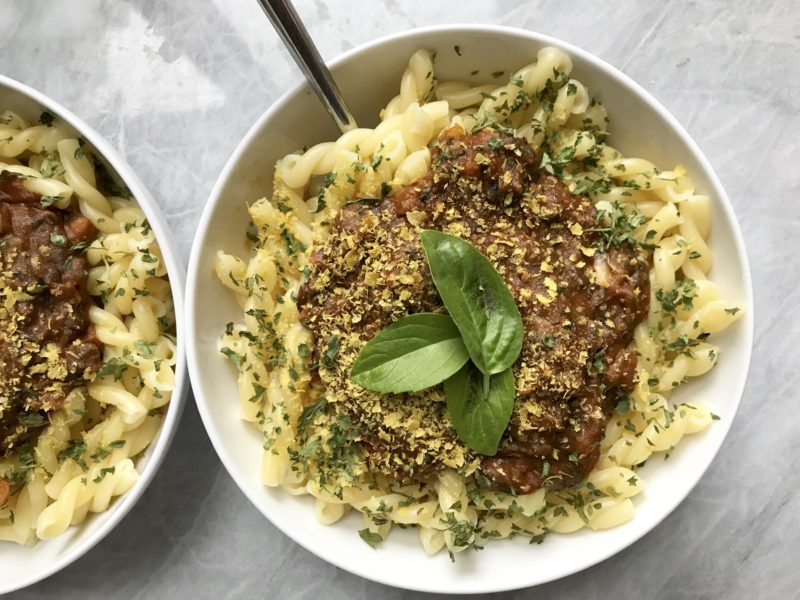 I hope that you guys enjoy this simple and delicious recipe! Don't forget to also check out Dr. Praeger's
If you make this recipe, don't forget to tag me on Instagram @plantbasedjane
Supergreens Pasta Sauce

Ingredients
4 Dr. Praeger's Super Greens Veggie Burgers
1 15oz can tomato sauce
1 tablespoon olive oil
1 small onion
1/2 cup chopped carrot
1/2 cup chopped mushrooms
2 tablespoons tomato paste
2 tablespoons nutritional yeast
1 garlic clove
1 tsp coconut sugar
1 tsp italian seasoning
1/4 tsp salt
1/4 tsp pepper
Instructions
Begin by taking out your veggie burgers from the freezer. Take off packaging and place on a plate. Allow to defrost. Meanwhile, chop up all your veggies and garlic.
Heat up a large sauté pan with your olive oil and add in your onion. Let sauté for 2-3 minutes. Then add in your carrots and let cook for another 2-3 minutes. Add in your mushrooms and garlic and let cook for 1-2 minutes.
If your veggie burgers are fully defrosted, add them straight to the pan. If not, microwave for 30 seconds. With your cooking spoon, break them up and mix around with all the other vegetables. When everything is broken up add in your tomato sauce. Stir your tomato sauce into your veggies and add in your remaining ingredients. Lower the heat to a simmer and allow to thicken. When your sauce is almost done, add in your nutritional yeast. Stir to combine.
Serve this over pasta, rice, quinoa etc. I specifically love it over some yummy pasta!
Thank you to Dr. Praeger's for sponsoring this post. It means a lot to me to work with brands I love and support my blog!