Jump to recipe
Easy bowls that take less than 20 minutes to whip up, you'll be craving these soba noodle kale puff bowls on the daily!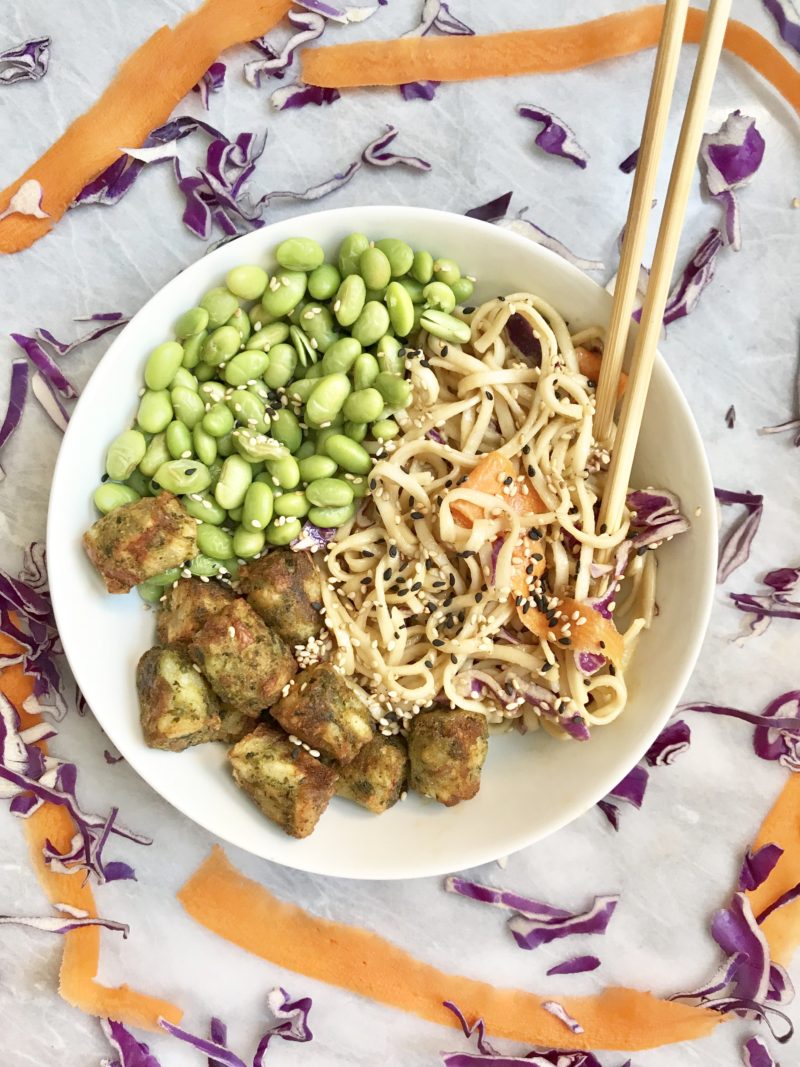 There are two things in this world that I love: Dr. Praeger's puffs & soba noodles. For this recipe I decided to combine to two for this hearty and healthy bowl recipe.
What are puffs? Dr. Praeger's kale puffs are your healthier take on a tater tot. They are packed with such great flavor & the addition of kale is a great way to get in those extra veggies when needed!
Dr. Praeger's makes a ton of different Vegan products, including a large array of veggie burgers. I especially love their hash browns & puffs line. I have been eating their veggie burgers ever since I was a child so I truly hold them near and dear to my heart!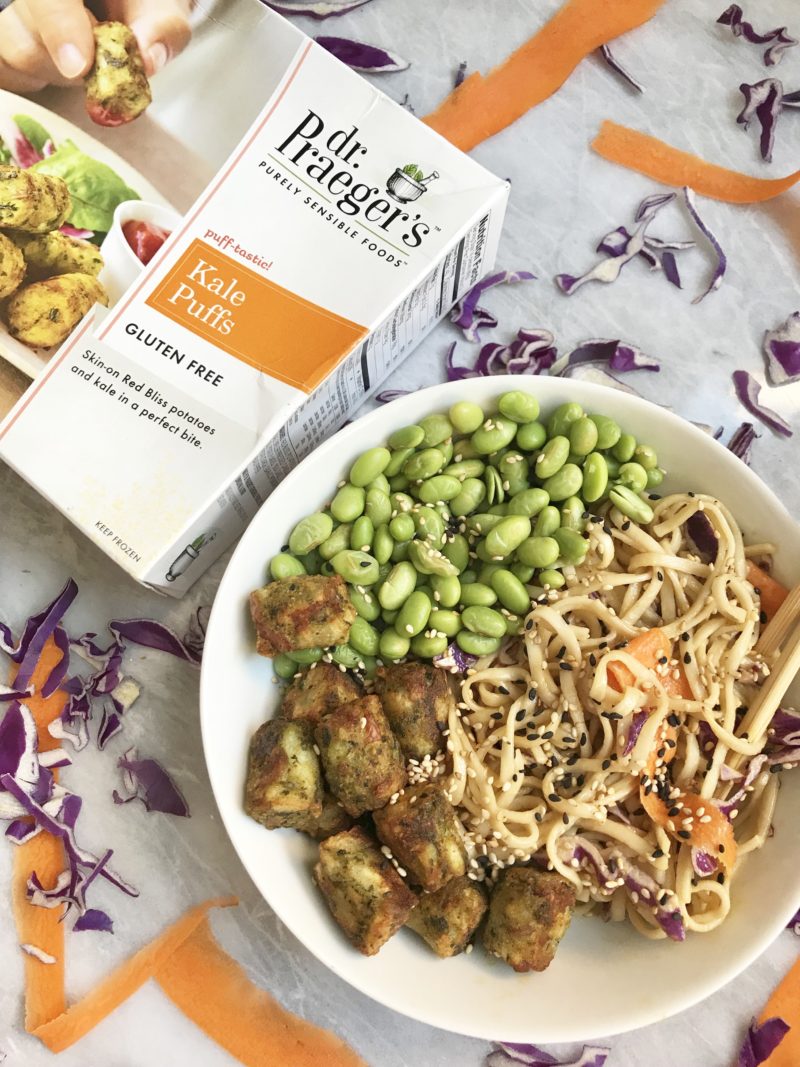 What I love about this soba noodle salad is that it is completely nut free. Using sunflower seed butter, I was able to make an extremely realistic take on a traditional sesame noodle recipe. The freshness of the salad with raw veggies paired with the savory and crispy Dr. Praeger's puffs make this recipe to die for. I also wanted to add some greens from the edamame!
For the month of September, Dr. Praeger's is holding a #BowlBoss campaign. If you are looking for more information and inspiration on creating your own bowls, Check out Dr. Praeger's Bowl Boss Page as well as Dr. Prager's Instagram for a new bowl recipe everyday for the month of September. Plus, have the chance to win $1,500 and a prize pack so you can be your own bowl boss!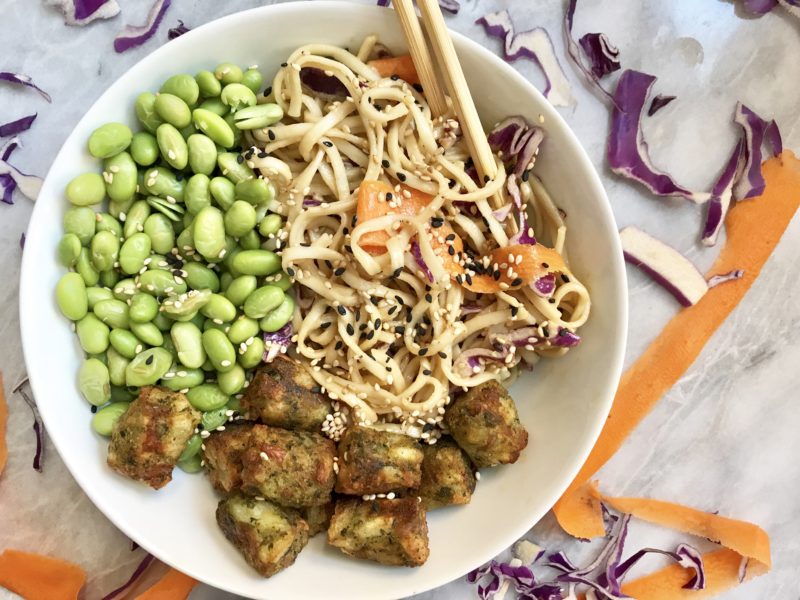 I hope that you enjoy this recipe!
If you ever make any of my recipes, don't forget to tag me on Instagram @plantbasejane so I can see!
Don't forget to tag your photos #BowlBoss to be featured on the the landing page!
Soba Noodle Kale Puff Bowls
Ingredients
1 Package Dr. Praeger's Kale Puffs
1 Package Soba Noodles
One Large Carrot
1 1/2 Cups Chopped Red Cabbage
1 1/2 Cups Steamed Edamame
1/4 Cup Sunflower Seed Butter
2 Tablespoons Soy Sauce
1 Tablespoon Rice Vinegar
1/2 Tablespoon Sriracha
Instructions
Pre-heat your oven to 450 degrees Fahrenheit. Place your Kale Puffs on an baking sheet. Bake for 6 minutes, carefully rotate puffs and bake for 5 minutes, then rotate again and let cook for a remaining 5 minutes.
As your Kale Puff are baking, cook your noodles according to package instructions.
Peel your carrot thinly and chop your cabbage. Set aside. Also use this time to steam your edamame.
When the soba noodles are done cooking, add them to a bowl with your carrots and cabbage. Create your sauce using your sunflower seed butter, soy sauce, rice vinegar and sriracha. Pour over noodles and mix with tongs to combine. Evenly distribute them throughout all the bowls.
Add in your Kale Puffs and edamame. Top with sesame seeds and enjoy!
Thank you to Dr. Praeger's for sponsoring this post. It means a lot to work with brands I love and who support my blog, Plantbasedjane.