Sides are probably one of the most important factors in the holidays! Tasty sides help make up a successful holiday meal and I want to help you guys have that successful VEGAN meal!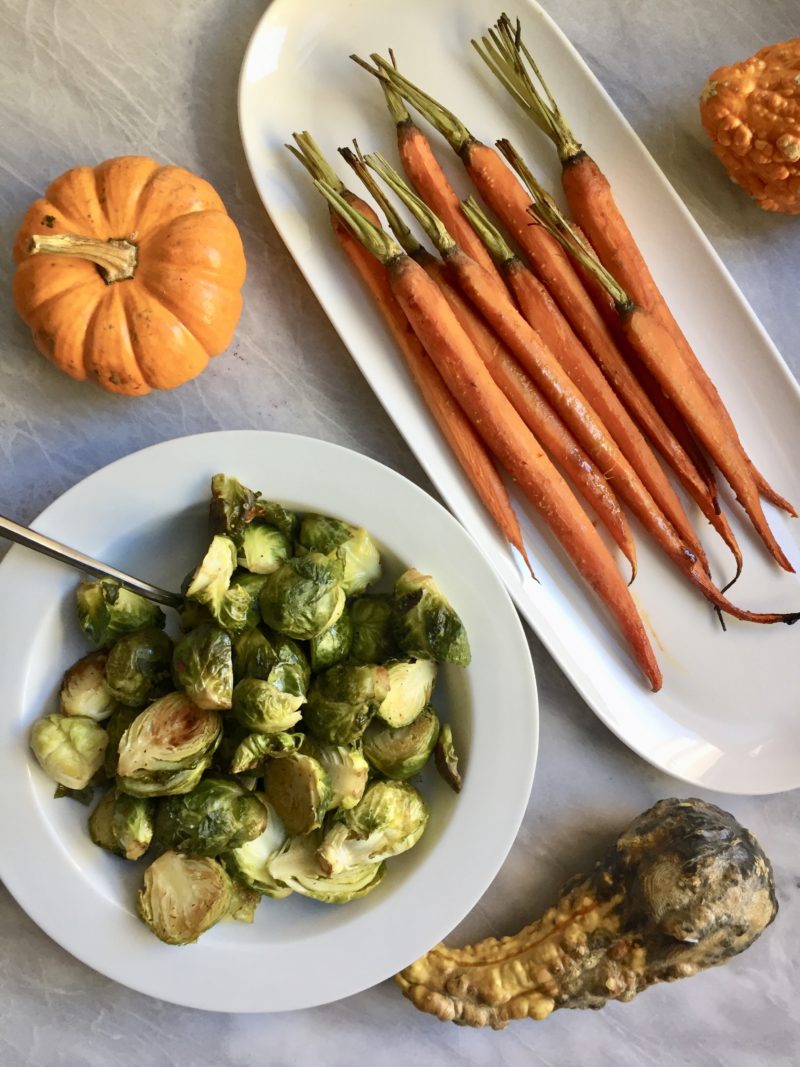 I decided to go for two incredibly simple recipes that can cook at the same exact time if you're looking to make more than one vegetable side. Both using ingredients that you most likely have on hand, and will take 35-40 minutes to make in total.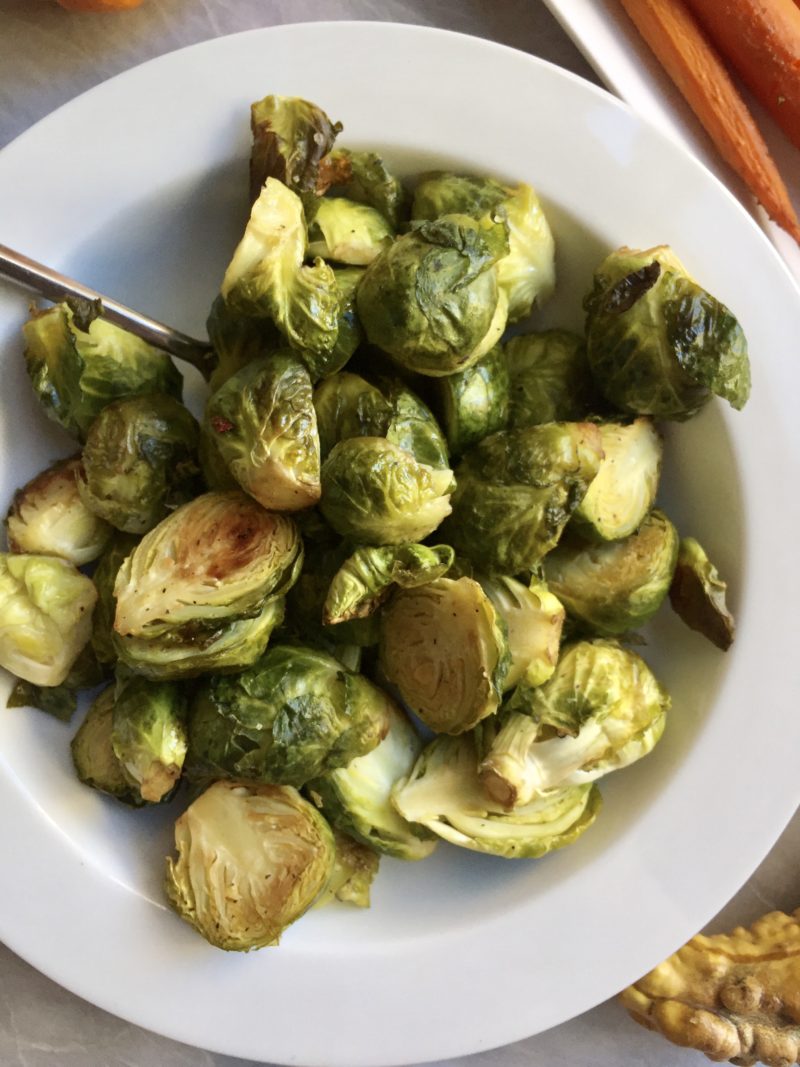 Brussel sprouts have easily become one of my favorite vegetables. As a kid I absolutely despised them (didn't we all?), but now I cannot get enough. As brussel sprouts peak in October and are all over the place during this season, I thought it was the perfect vegetable to use for a holiday side dish.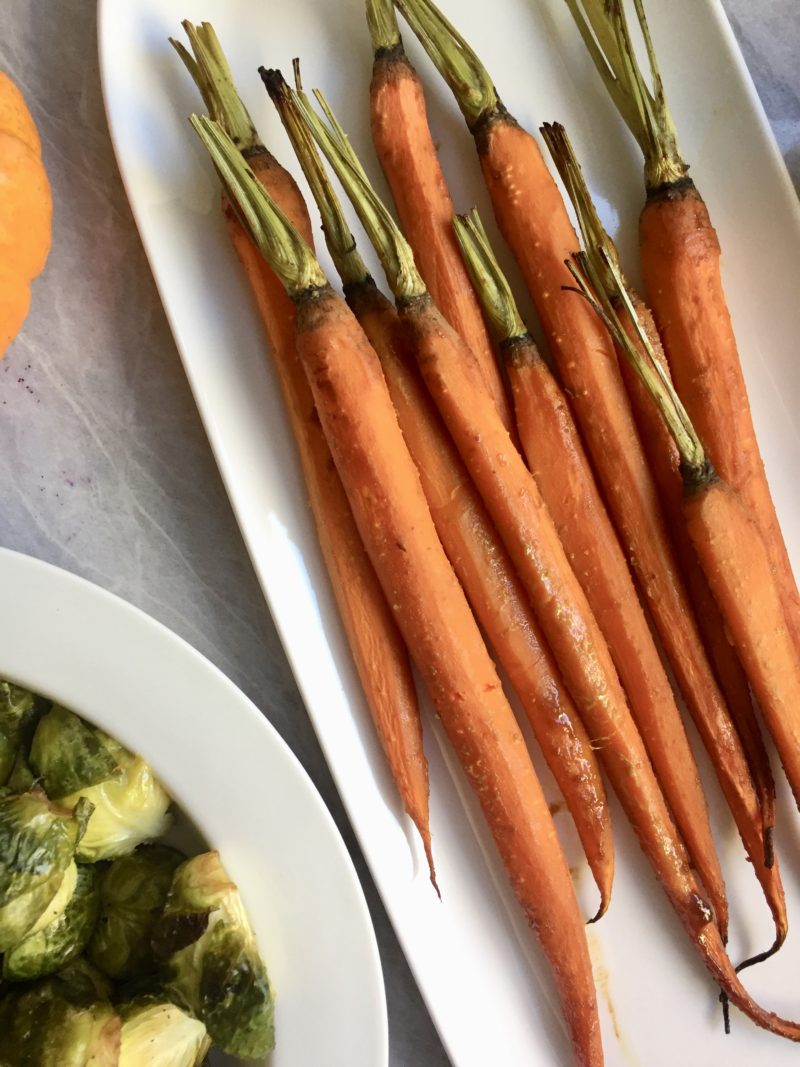 Carrots are in season from the end of Summer through the Fall period. Roasted carrots specifically are so tasty especially when they caramelize due to the seasonings used. They are also a perfect pairing to brussel sprouts.
I hope you enjoy these two recipes and remember if you make it, tag me on Instagram @plantbasedjane so I can see!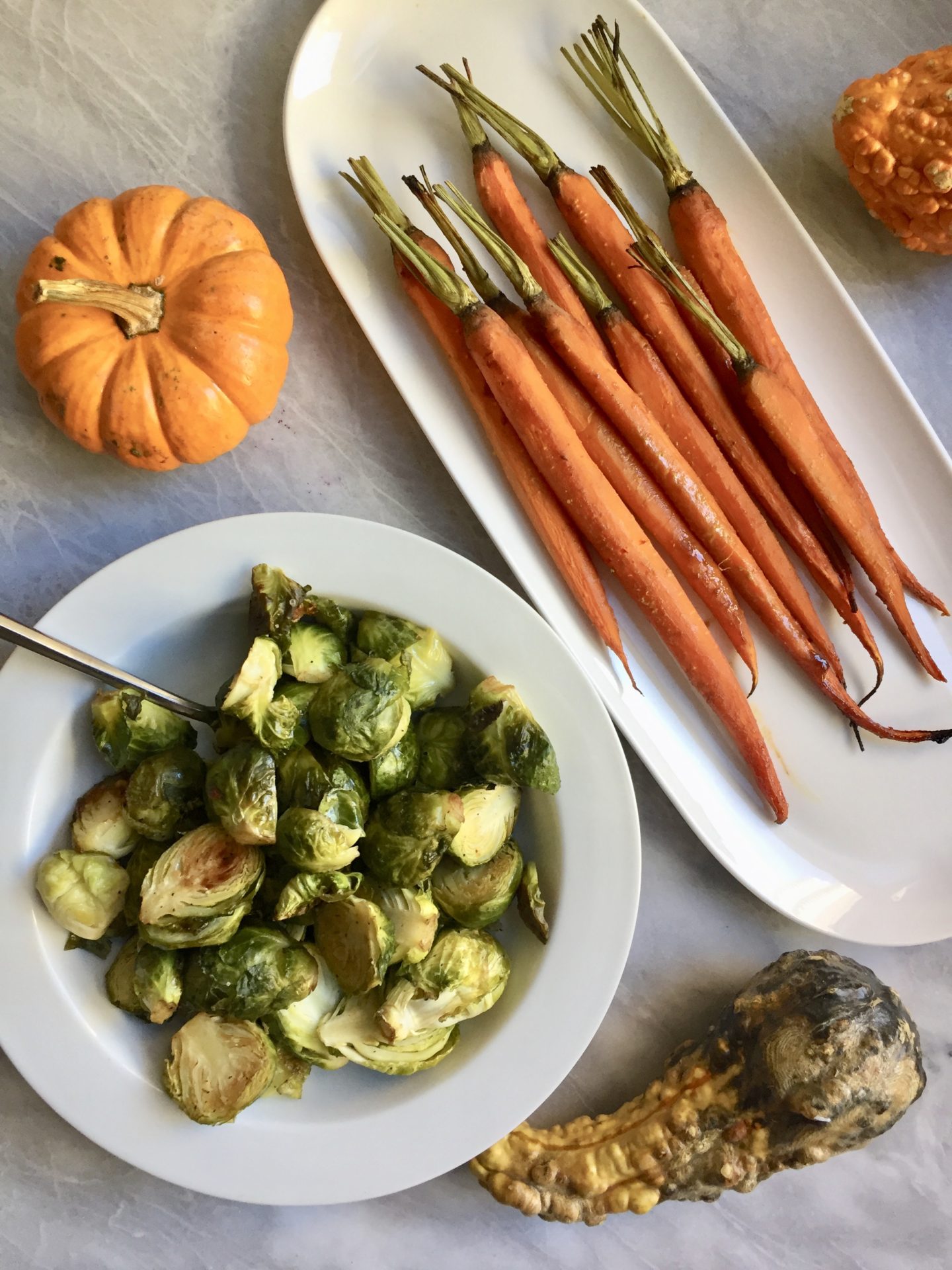 Roasted Vegetables: Two Ways
2016-11-08 11:23:05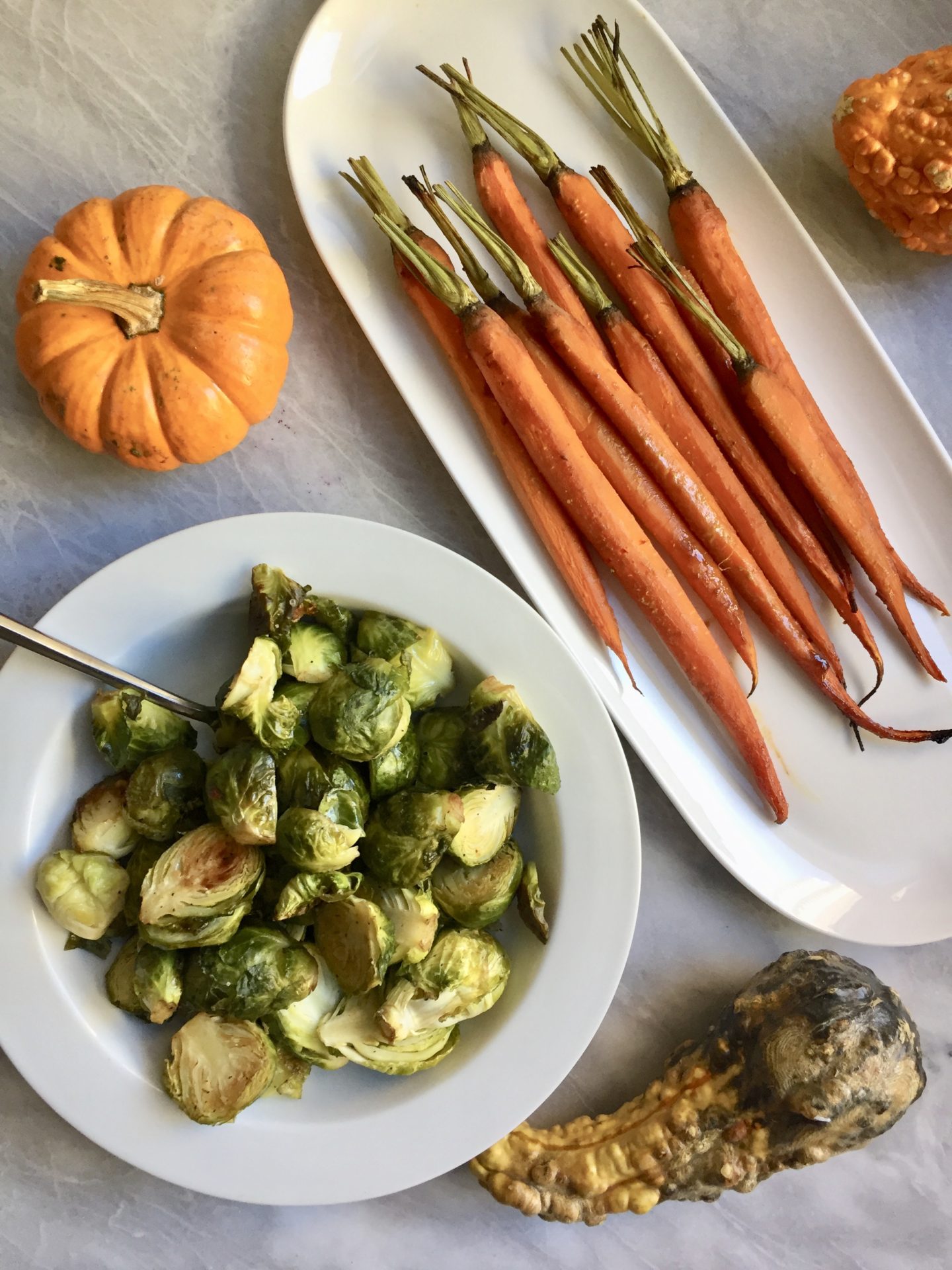 Lemon Garlic Brussel Sprouts
1 1/2 Pounds Brussel Sprouts
2 Tablespoons Olive Oil
2 Tablespoons Lemon Juice
3 Garlic cloves, minced
1/2 Tsp Red Pepper Flakes
1/4 Tsp Onion Powder
1/4 Tsp Salt
1/4 Tsp Pepper
Maple Dijon Carrots
2 Pounds Carrots (Scrubbed or Peeled)*
1 1/2 Tablespoon Olive Oil
2 Tablespoons Maple Syrup
1/2 Tablespoon Grainy Mustard
1 Tablespoon Dijon Mustard
2 Tsp Soy Sauce (or Tamari)
1/2 Tsp Garlic Powder
Brussel Sprouts
Pre-heat oven to 400 degrees Fahrenheit.
Add all your ingredients to a baking dish or sheet and mix to combine.
Cook for 30-35 minutes, mixing around with a wooden spoon every 15 minutes.
Carrots
Pre-heat oven to 400 degrees Fahrenheit.
Put carrots in a baking dish or sheet
Mix all seasoning ingredients in a small bowl and pour directly onto the carrots and mix around to coat all the carrots.
Put in oven and let cook for 30-35 minutes - or until carrots are tender.
Notes
*You want to purchase young carrots that still have their stems on. Cut off the stems leaving 1-2 inches of stem left on the carrot. If you cannot find young carrots, I would chop the carrots into quarter pieces and roast them. The time may vary so I would check every 10-15 minutes by tossing carrots.
Plant Based Jane https://plantbasedjane.com/