You can still enjoy meatballs without the meat. Try this delicious and easy recipe for chickpea meatballs.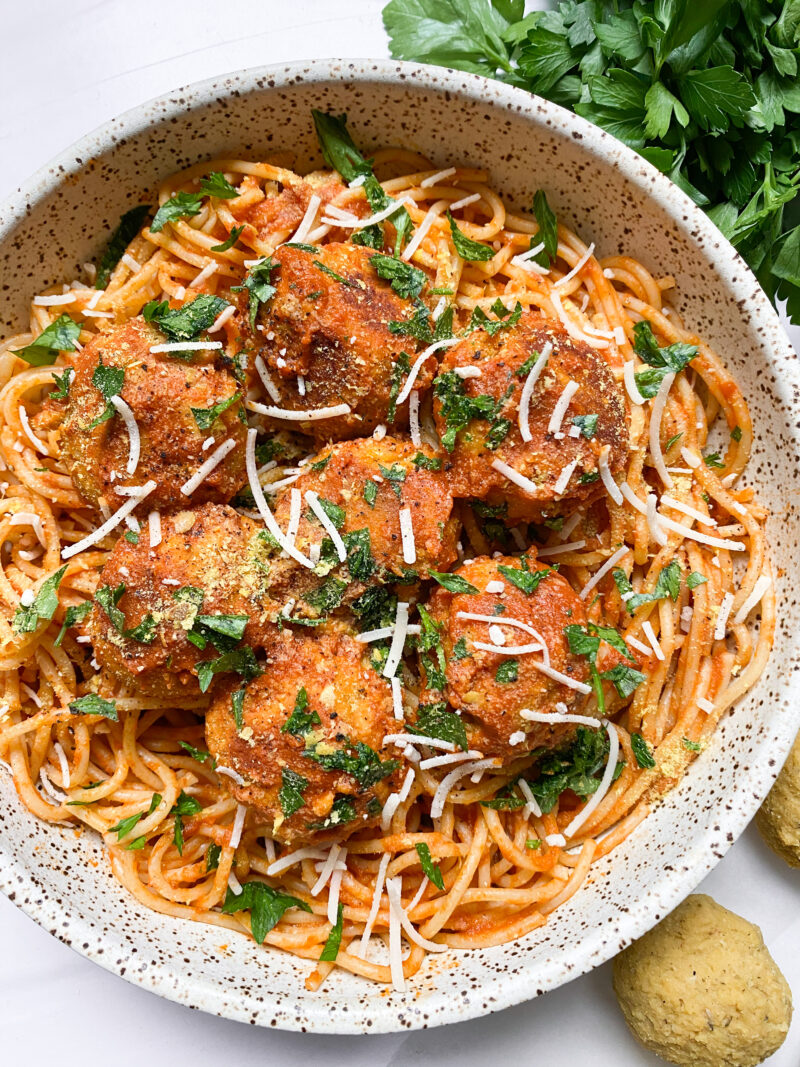 I love spaghetti and meatballs! It's such a classic dish that brings back so many memories. Since going Vegan I've been having a lot of fun trying to create my own take on classic recipes without the animal products.
One staple in my pantry that I always have on hand are cans of chickpeas. They're so versatile and delicious in so many different recipes. I knew I wanted to try them as "meatballs" and I am SO happy with the result.
So what do you need for this recipe?
Chickpeas
Panko breadcrumbs
Egg replacement (I used JUST Egg)
Olive oil
Nutritional yeast (or vegan parm)
Vegan friendly Worcestershire sauce (I recommend Annie's brand)
Seasonings
If you're gluten free, sub for gluten free breadcrumbs. If you don't have an egg replacer on hand, try 2 flax eggs. It's easy to switch things out in this recipe and use what you have on hand.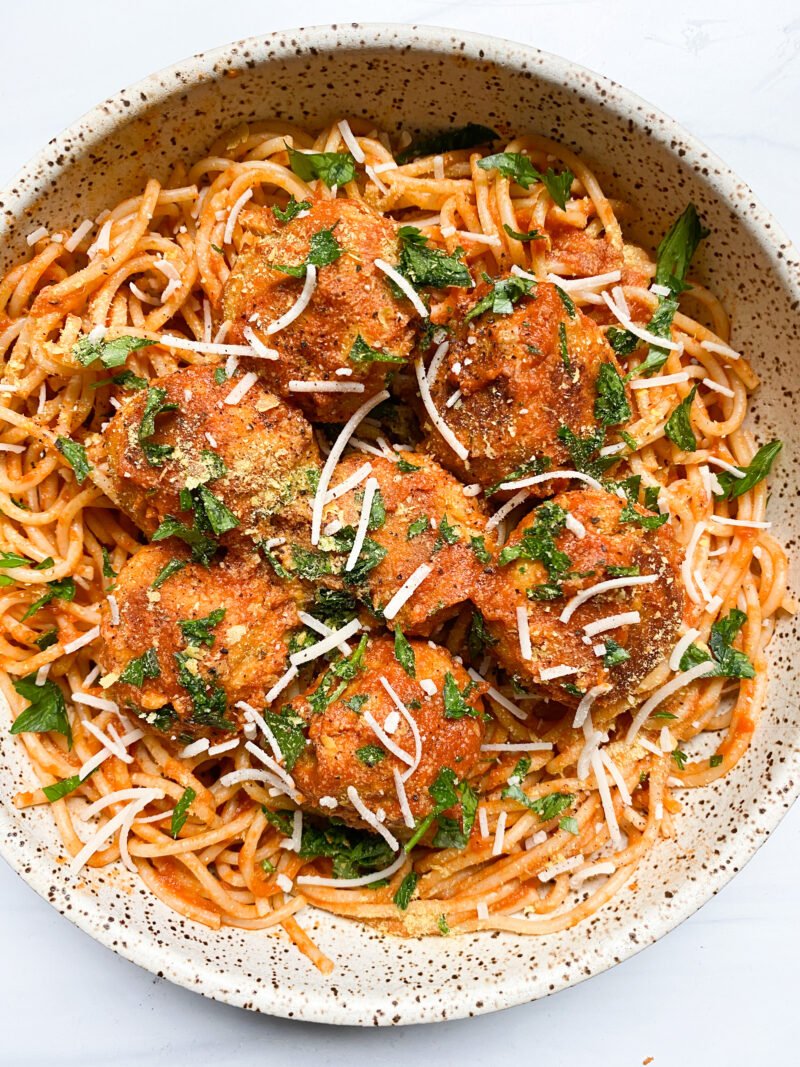 I hope that you enjoy this recipe! If you make any of my recipes don't forget to tag me on IG @plantbasedjane
Chickpea "Meatballs"

Ingredients
1 15oz can chickpeas
1 cup panko breadcrumbs
6 tablespoons JUST Egg (Or any other egg replacement/flax eggs - 2 "Eggs)
2 tablespoons olive oil
2 tablespoons nutritional yeast
1 tablespoon vegan friendly Worcestershire sauce
2 tsp Italian seasoning
1 tsp garlic powder
1 tsp onion powder
1/4 tsp red pepper flakes
1/4 tsp salt
1/4 tsp pepper
Instructions
Combine everything In a food processor until everything is blended together and smooth.
Using a measuring spoon to form 1 tablespoon amount, roll into a ball. This recipe makes 10-12 meatballs.
On a sauté pan heat a little oil until shimmering. Add meatballs and cook for 5-7 minutes turning all sides until it's cooked through and golden brown.
Serve with some spaghetti and your favorite sauce!