With July 4th being around the corner, I wanted to share a delicious and VEGAN take on an "animal style" burger. Made in partnership with Dr. Praeger's.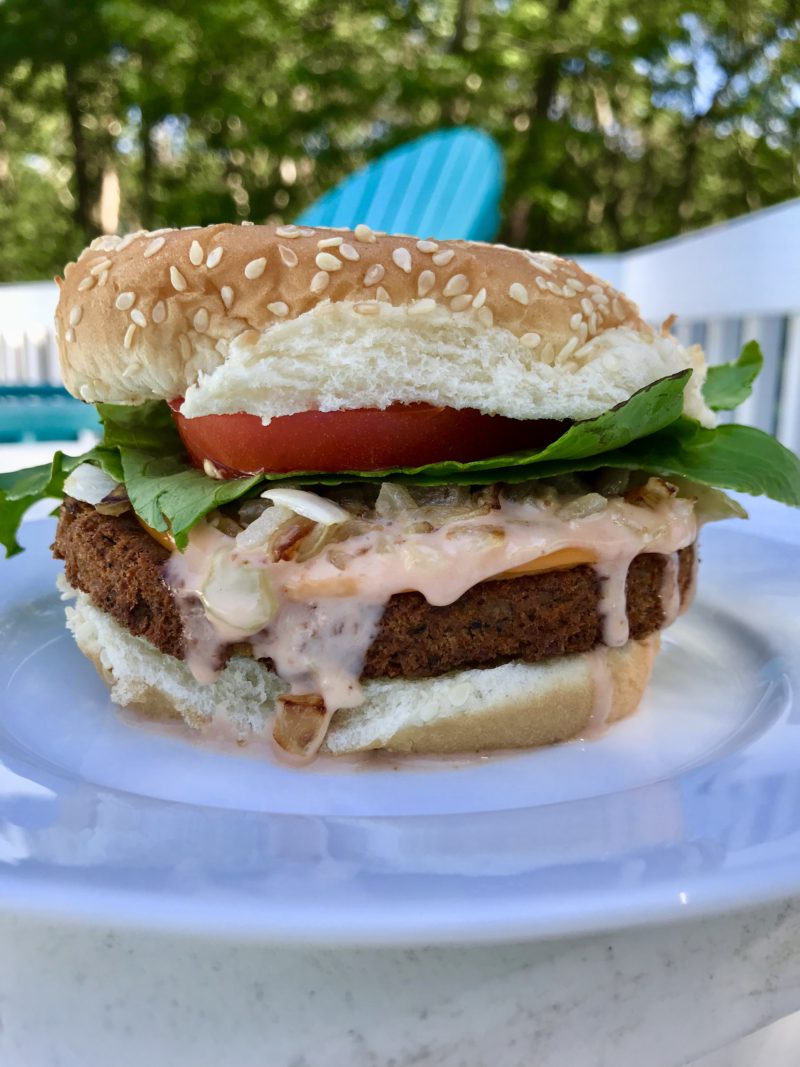 With Summer in full force I wanted to create a delicious way to spice up a veggie burger. I decided to go with "animal style" because it's a classic and easy to veganize.
The veggie burger that I'm using is the All American Veggie Burger by Dr. Praeger's. It is one of their newer Veggie Burger's, and I am obsessed. It is made with pea protein, carrots, sweet potato, butternut squash and other great ingredients.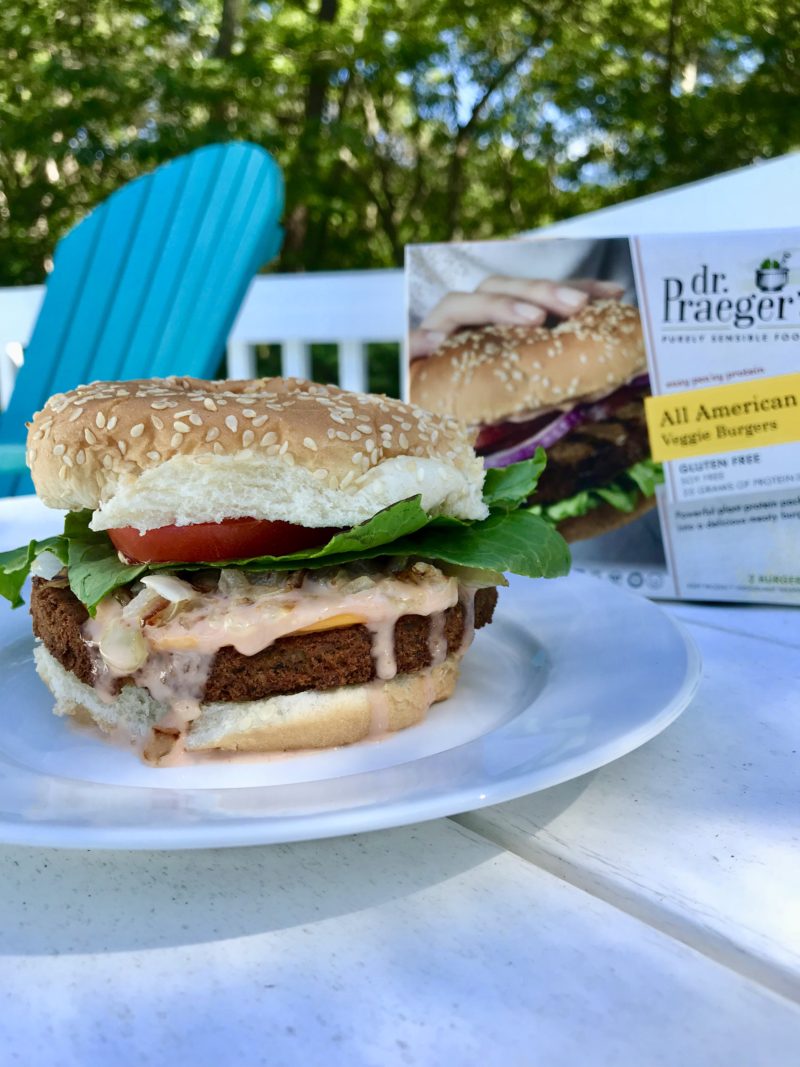 The All American Veggie Burger is gluten free and vegan. Dr. Praeger's has a huge range of Vegan products. All of their veggie burgers are Vegan as well as their puffs, hash browns & brussels sprouts cakes. They are always packed with veggies full of nutrients and are very easy to cook. Making it a delicious option for your summer BBQ.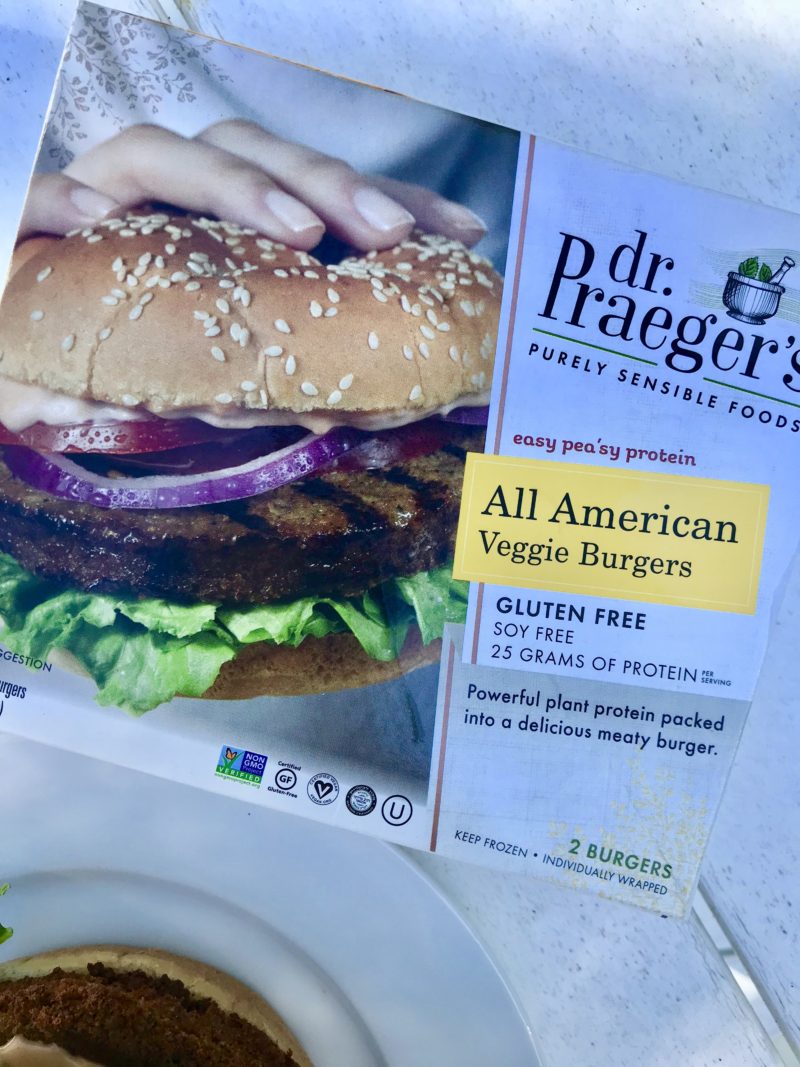 The mix of the delicious veggie burger with the sauce, caramelized onions and other fixings makes this a super flavorful meal to whip up fast and easy.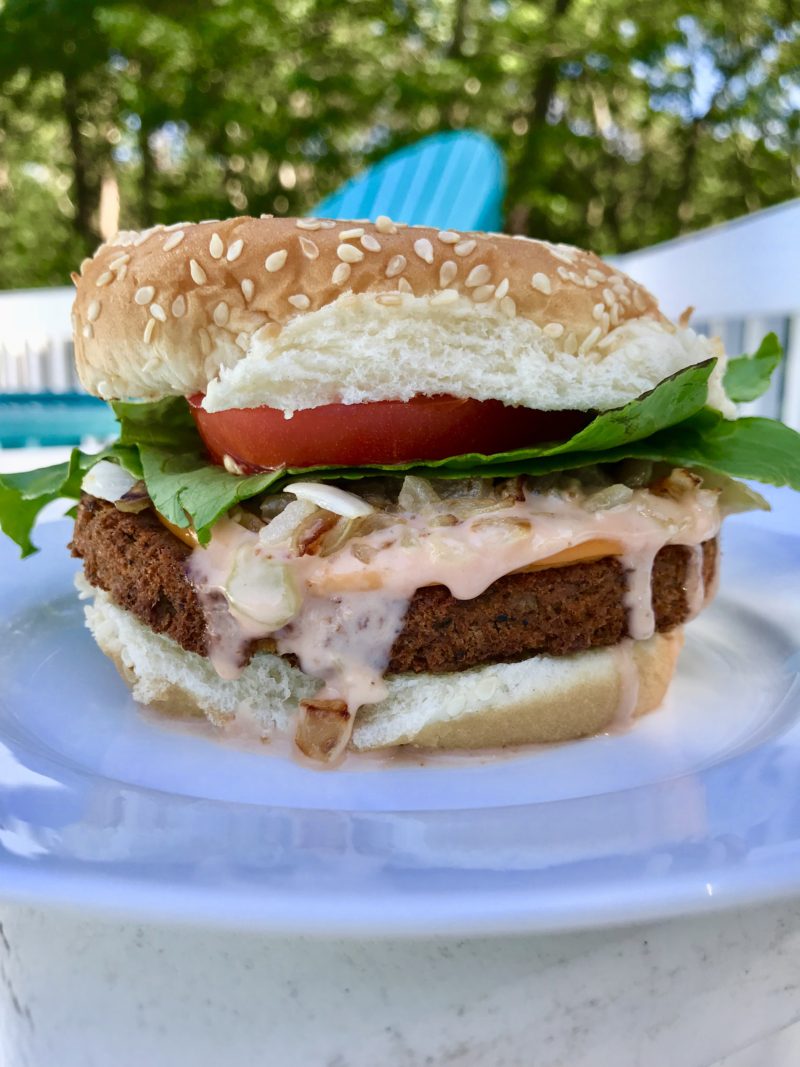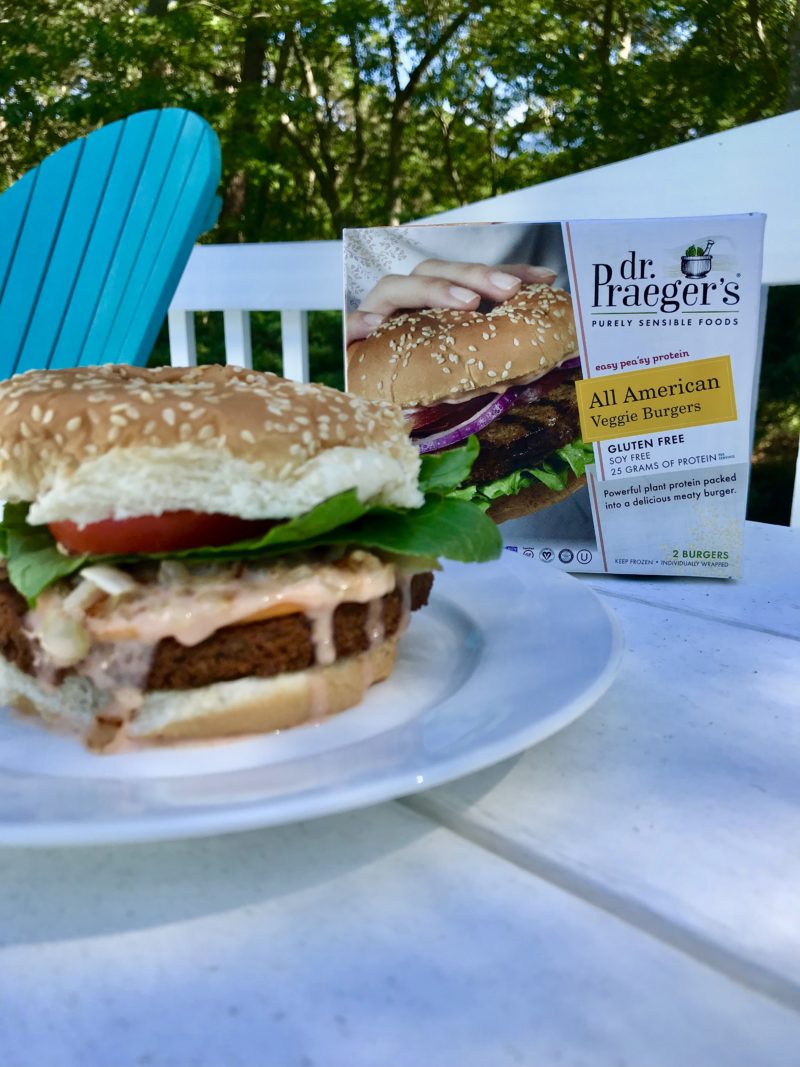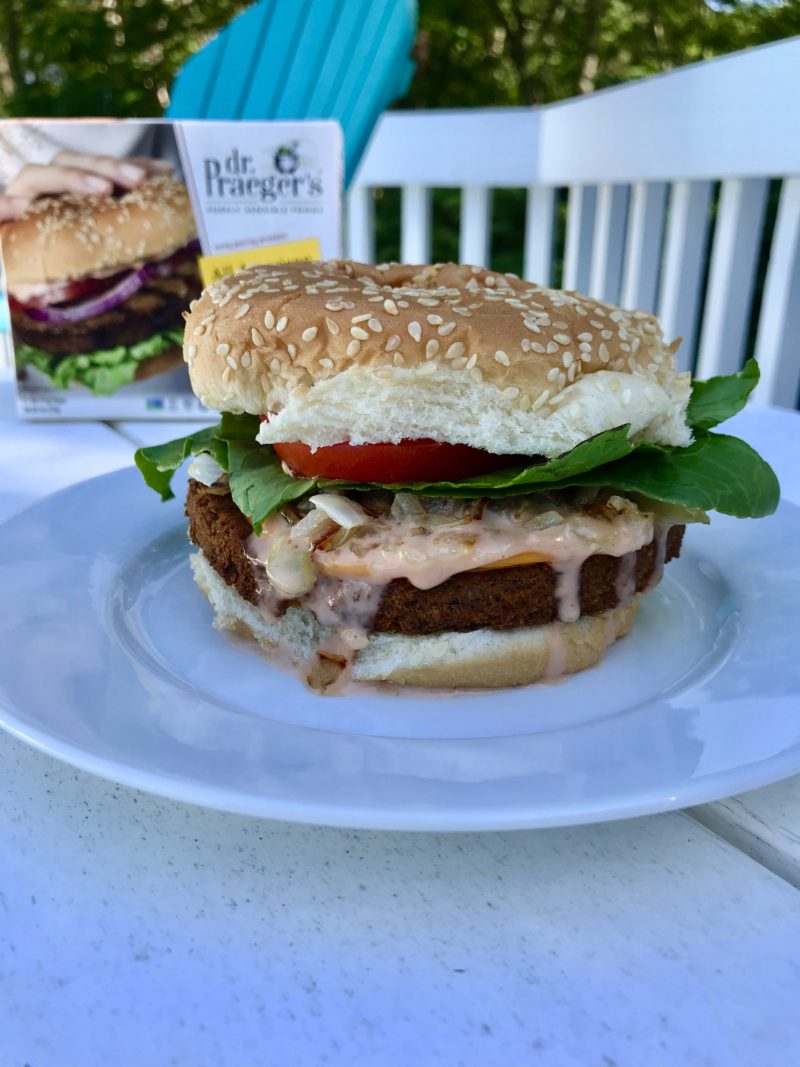 I hope that you enjoy this recipe!
If you make any of my recipes, don't forget to tag me on Instagram @plantbasedjane
"Animal Style" Veggie Burgers

Ingredients
4 Dr. Praeger's All American Veggie Burgers
1 large onion
1 tablespoon vegan butter
4 hamburger buns
4 leaves romaine lettuce (can sub for iceberg)
4 slices tomato
4 slices vegan cheddar (optional)

sauce ingredients

4 tablespoons vegan mayo
2 tablespoons ketchup
4 tsp sweet pickle relish
1 tsp sugar
1 tsp white vinegar
Instructions
Add one tablespoon of butter to a medium-high heat sauté pan and let melt.
Add in your onion with some salt and bring the heat down to medium low. Cook, and stir occasionally for 15 minutes.
Meanwhile, pre-heat your oven to 450 degrees Fahrenheit. Place your burgers on an ungreased baking sheet and cook for nine minutes. Flip, and cook for an additional 8 minutes. On the last 8 minutes, add your vegan cheddar cheese and allow to melt. Take out of oven and let sit.
Make your animal style sauce. Combine all your sauce ingredients and mix to combine.
Make the burgers! Lay down your bottom half of bun and stack with your veggie burger, caramelized onions, sauce, lettuce & tomato. Serve!