Jump to recipe
If you are a lover of chickpeas like me, you will love this Mongolian Chickpea dish!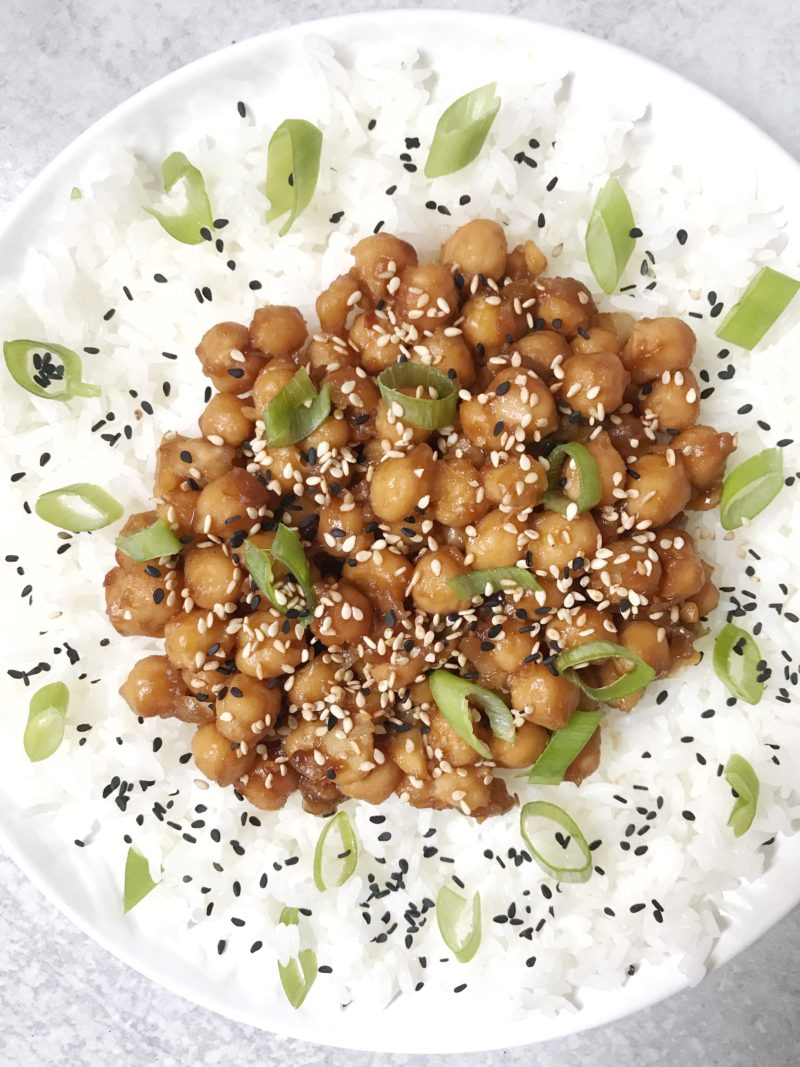 I've made a few chickpea recipes in the past, including my orange chickpeas and maple sriracha chickpeas. However, I don't think that's enough!
I personally love tofu! Love, love love tofu. However not everyone is the biggest fan! I totally get that. I didn't eat tofu until a few months after going Vegan just because I was a little creeped out by it. Fast forward almost four years later and I am obsessed. I know not everyone feels that way though!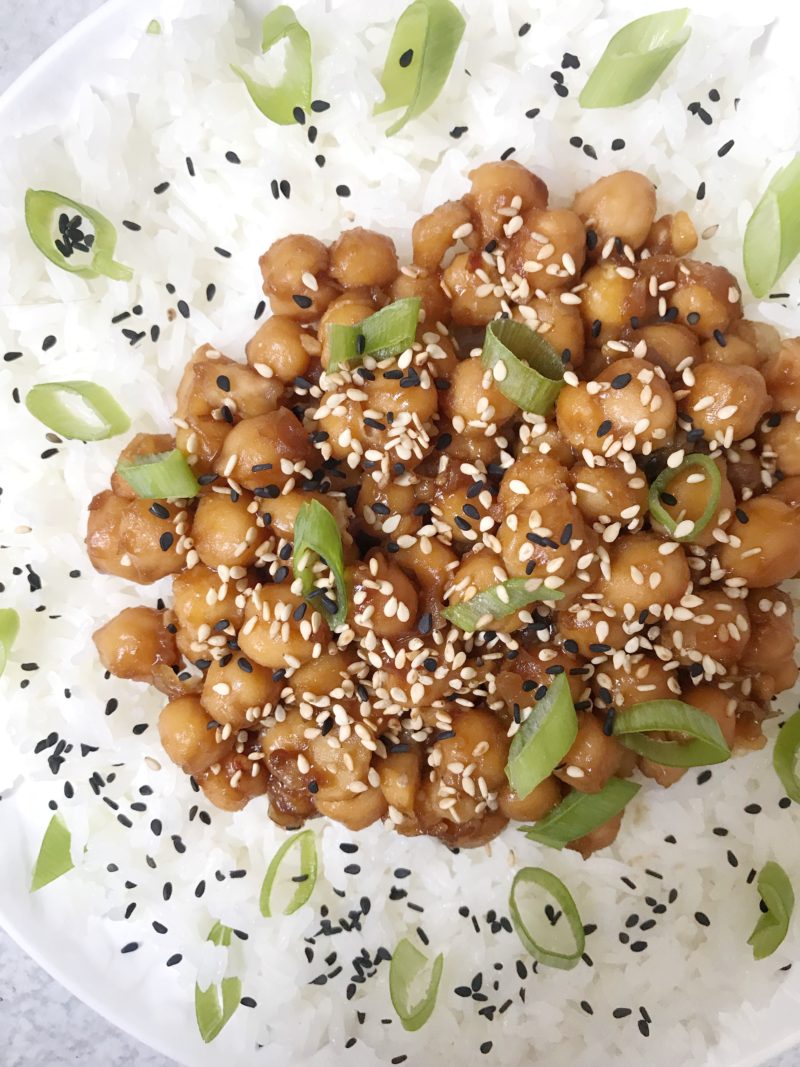 This dish comes together in less than 10 minutes. It's that easy! You can serve it with rice, noodles, lettuce cups…whatever your heart desires!
I personally love it with rice topped with green onions and sesame seeds!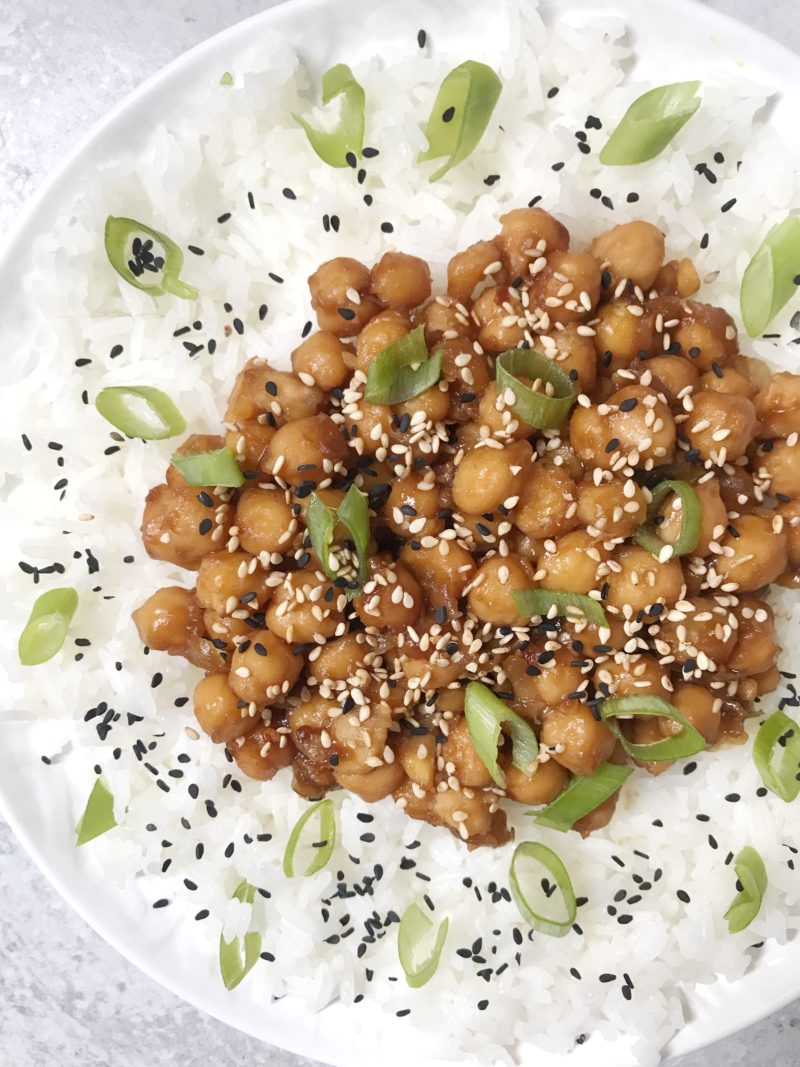 I hope that you enjoy this recipe! If you make any of my recipes, don't forget to tag me in the photo on Instagram @plantbasedjane.
Mongolian Chickpeas

Ingredients
1 15oz can of chickpeas
1 tablespoon corn starch
3 tablespoons soy sauce
1 tablespoon maple syrup
1 tsp minced garlic
1/4 tsp ground ginger
1/4 tsp red pepper flakes
Instructions
Wash and drain your chickpeas. Pat dry with paper towels or a clean cloth.
Transfer them to a bowl and coat with corn starch.
Combine the remaining ingredients in a bowl and mix well.
Heat a pan on medium heat and add some oil. Throw in your chickpeas and cook for 1-2 minutes.
Add in your sauce and cook for another 1-2 minutes or until the sauce has thickened up and evenly coated the chickpeas.
Serve!