Jump to recipe
Try this easy and delicious take on tempeh!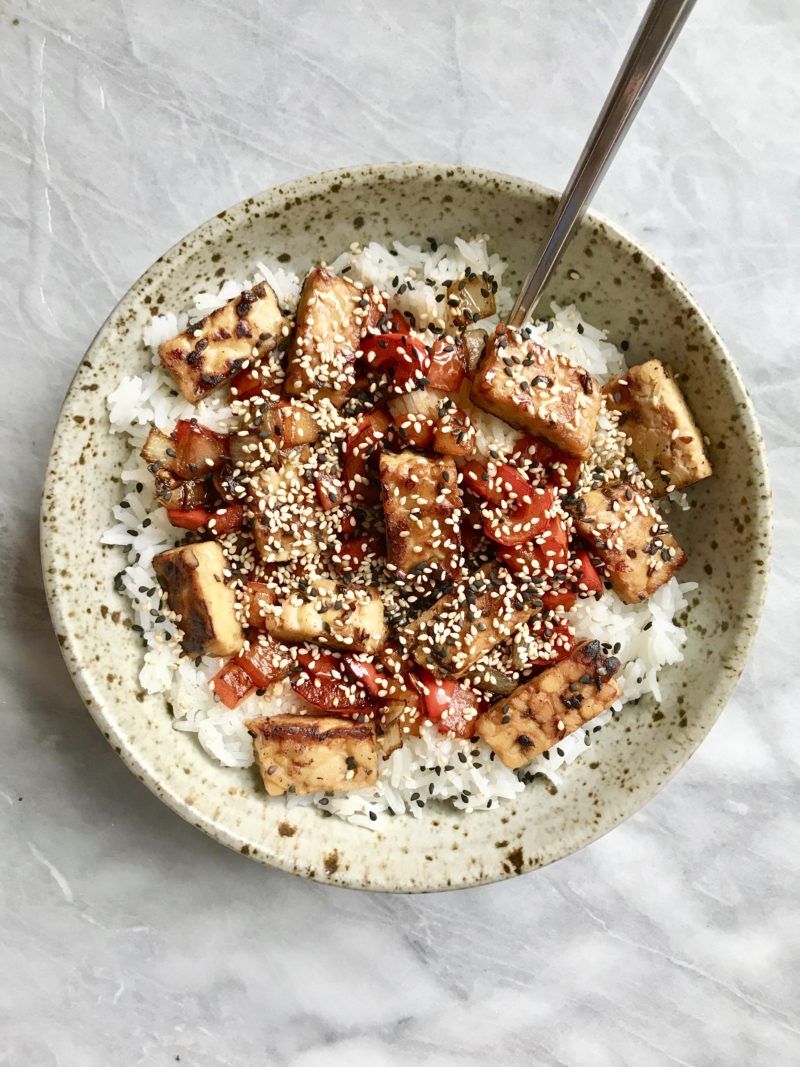 If you've been following me for awhile, you'll know that I absolutely love tofu! I truly despised it before going Vegan until I learned that you really have to season it and test out different ways of cooking it.
My first tofu recipe I've ever posted on the blog is what has inspired me for this recipe. My sesame soy baked tofu is super delicious and easy. Don't judge me on the photos, I wasn't as experienced with food photography as I am now! I might have to update those photos soon.
With this tempeh, I decided to sauté it. I definitely prefer sautéed tempeh to baked so that's the major difference in this recipe (as well as some seasonings). I just wanted this to be super straightforward and easy to make.
It took me about two years into Veganism to like tempeh. I started with the Tofurky tempeh bacon and then I started to venture off to making tempeh myself. It's definitely an acquired tasted and texture, and I would be lying if I said I didn't like it at first. Just like with tofu, it came down to seasonings and how I cooked it. Now, I am obsessed!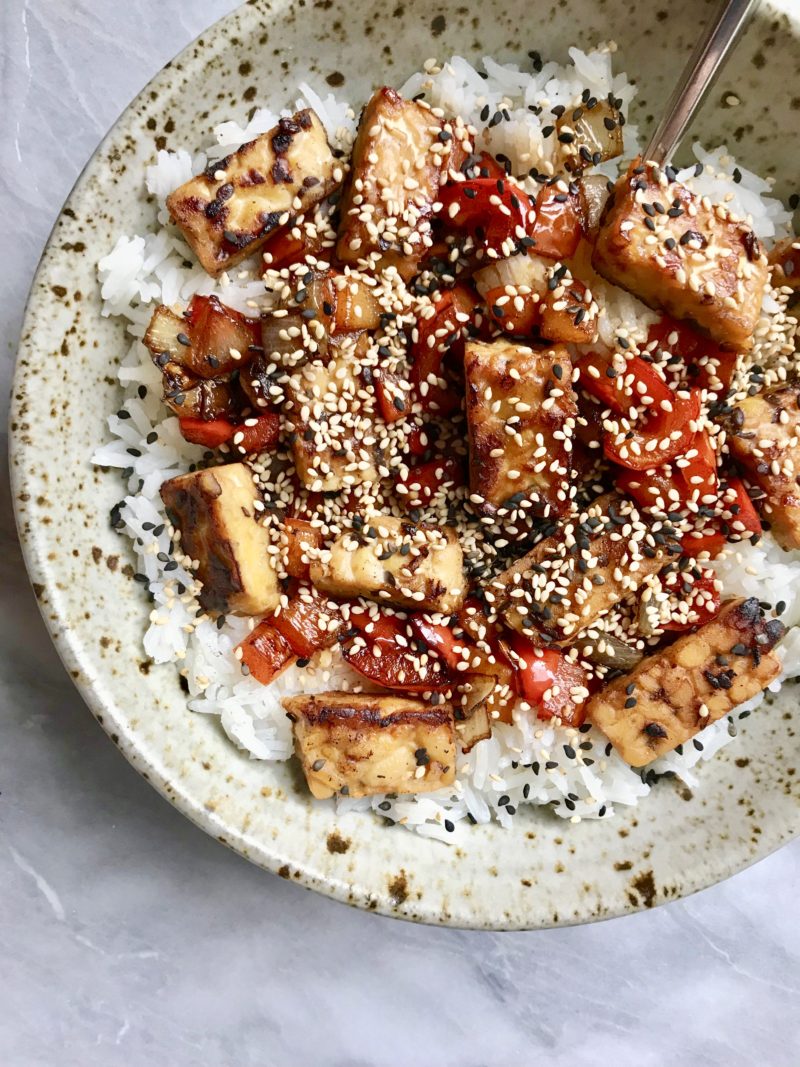 This recipe is just for the tempeh, however I love serving it up with some sautéed onions & peppers over some jasmine rice. Or just simple with some steamed broccoli!
I hope that you enjoy this recipe! If you make any of my recipes, don't forget to tag me on Instagram @plantbasedjane.
Sesame Soy Tempeh

Ingredients
8oz tempeh
3 tablespoons tamari (or traditional soy sauce)
1 tablespoon maple syrup
1 tablespoon rice wine vinegar
1 tsp sesame oil
1 tsp sriracha
1/2 tsp garlic powder
1/4 tsp ground ginger
Instructions
Cut your tempeh in half and cut the two halves lengthwise (I like this because it doesn't make the tempeh cubes so thick) then cut into cubes. Place in a bowl and in a smaller bowl add in your marinade. Mix well to combine. Pour marinade over your tempeh and let sit for up to 30 minutes.
On a large sauté pan, add some oil to a medium heat and allow oil to heat up. Add in your tempeh and cook on both sides for 2-3 minutes or until each side is golden brown.
Serve with veggies and rice or whatever you'd like!