Pancakes are absolutely delicious! So is anything lemon poppyseed. So in this recipe I combine the two for the an extremely easy pancake recipe. Made in partnership with Bob's Red Mill.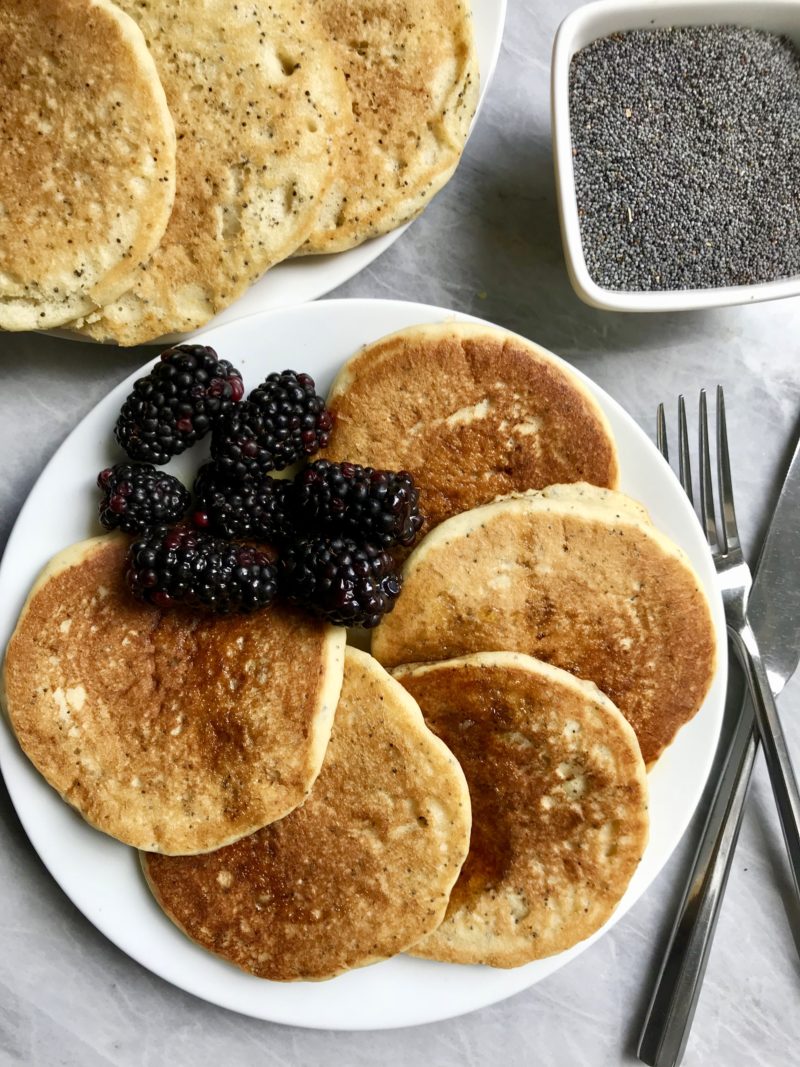 Who doesn't like pancakes??? I absolutely them. When I was a child, we would go to my grandmothers house every Sunday and she would make me pancakes and then additional pancakes that would last me the entire week for breakfast. It is such a special childhood memory, especially helping her make them.
I decided to do a spin on your traditional pancakes, and made these lemon poppyseed. I love anything lemon poppyseed so I thought to combine the two! Let me say, it's an A+ combo.
For the base of this recipe, I used the Bob's Red Mill All Purpose Flour. I use this flour for pretty much all of my recipes that include flour. Bob's Red Mill is easily accessible and I always know I am getting the best of the best.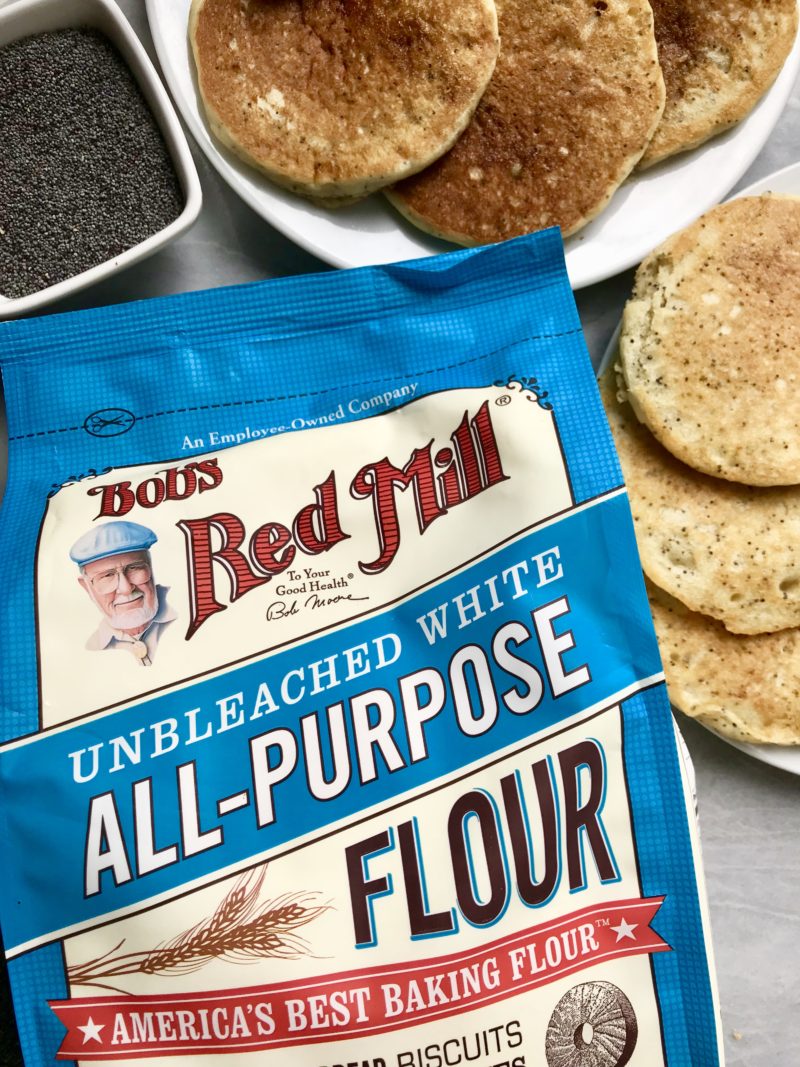 Bob's Red Mill also makes gluten free & whole wheat flours as well as oats, grains, and one of my favorite products: Nutritional Yeast.
Also, poppyseed's are really easy to find. They are usually found in the spice section.
What you will need:
Bob's Red Mill All Purpose Flour
Unsweetened Soy Milk
Lemon juice & zest
Coconut Oil
Vanilla Extract
Maple Syrup
Baking Powder
Baking Soda
Poppy Seeds
Salt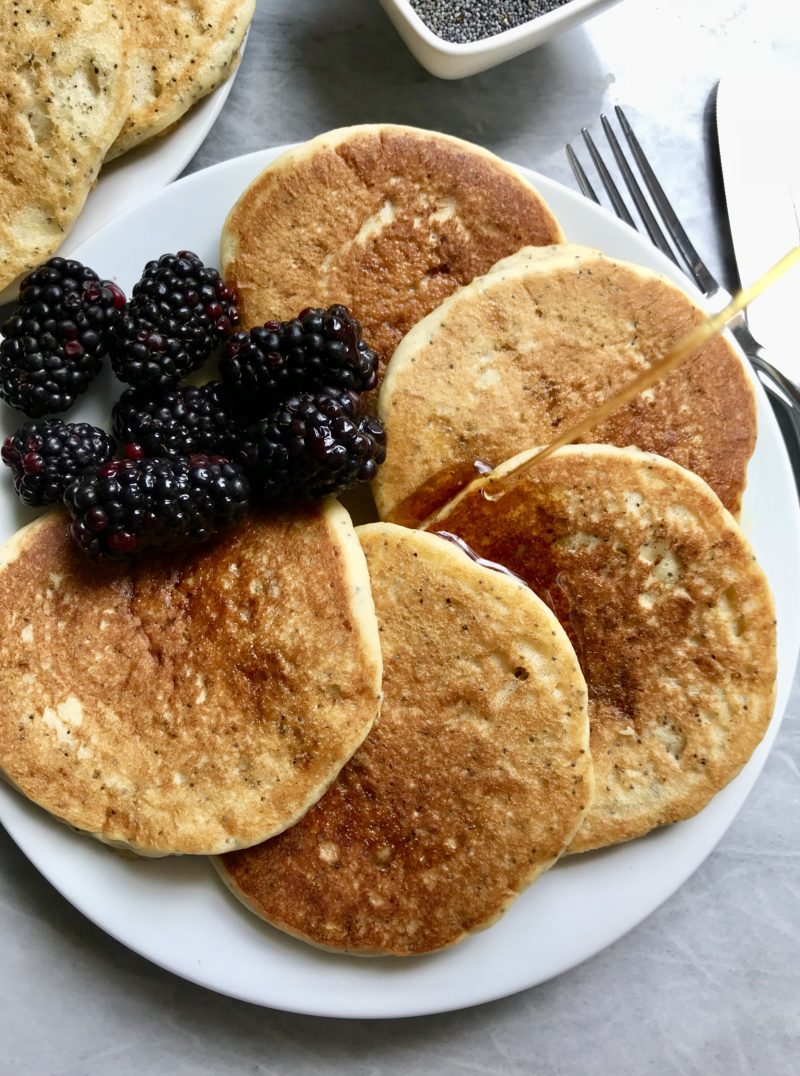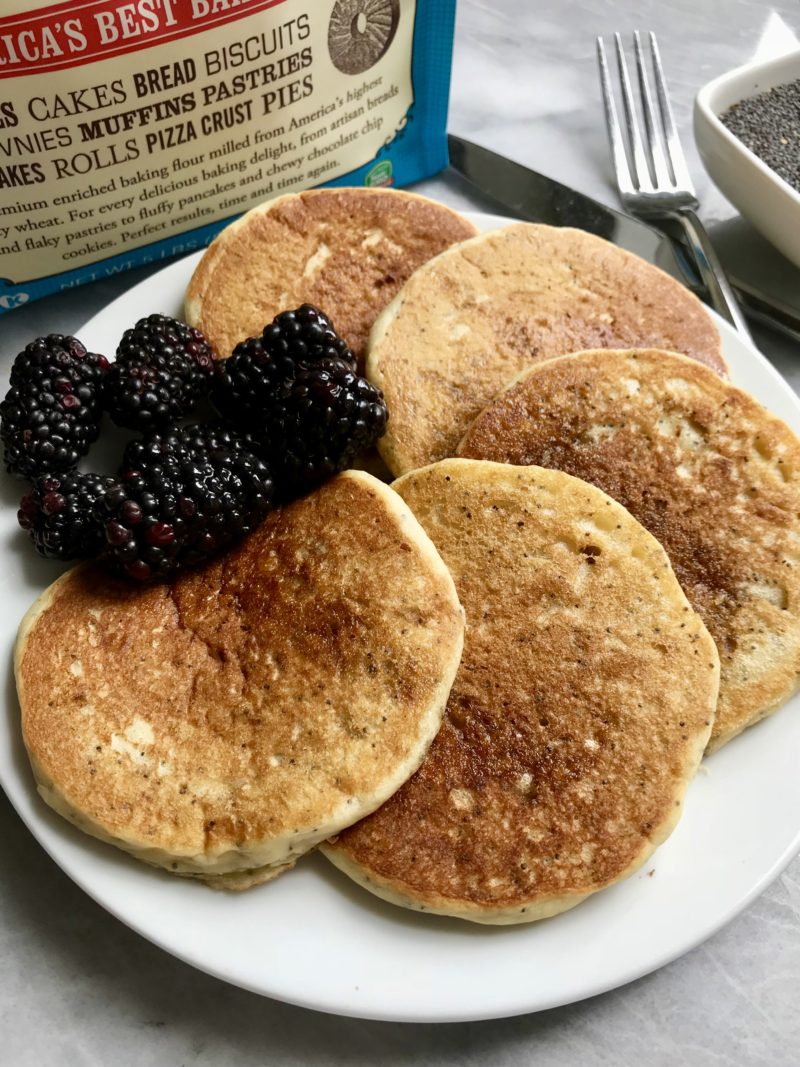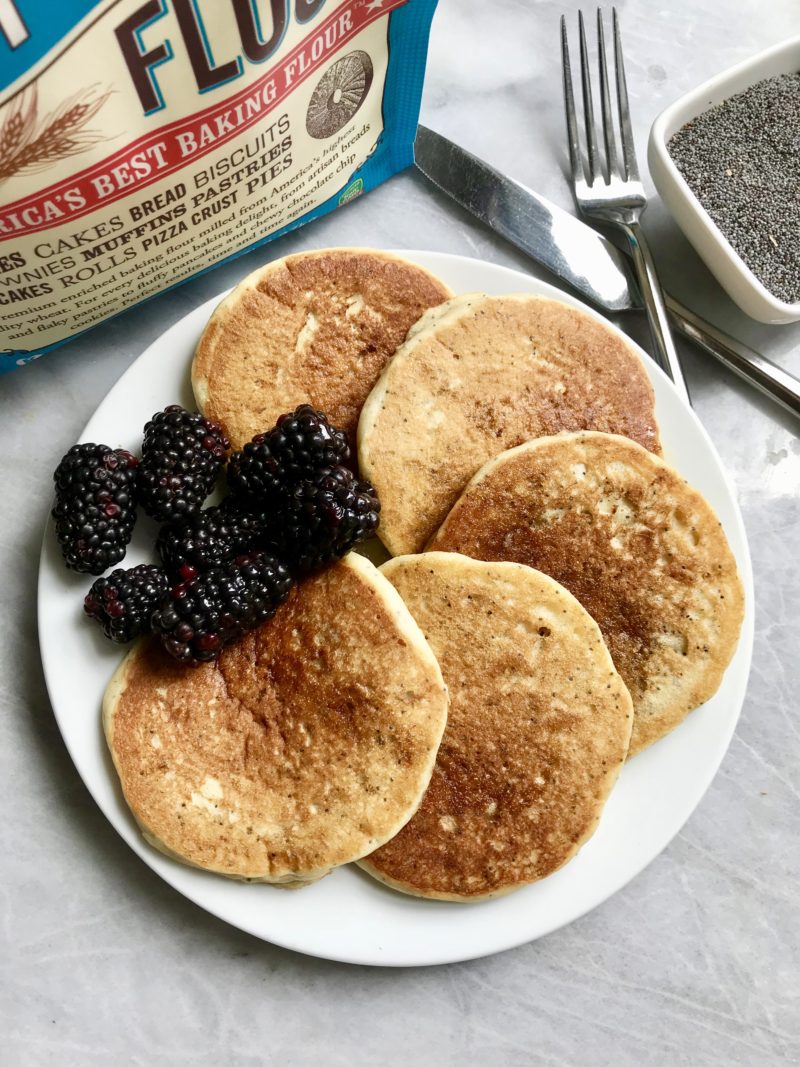 This recipe is also relatively low in sugar. Instead of using cane sugar, I swapped for some maple syrup.
I hope that you enjoy this recipe! If you make any of my recipes, don't forget to tag me on Instagram @plantbasedjane
Lemon Poppyseed Pancakes

Ingredients
1 cup Bob's Red Mill Unbleached All Purpose Flour
1 teaspoon baking powder
1/2 teaspoon baking soda
2 teaspoons poppyseed
1 teaspoon lemon zest
3/4 cup unsweetened soy milk
2 tablespoons lemon juice
2 tablespoons melted coconut oil
2 tablespoons maple syrup
1 teaspoon vanilla extract
Instructions
Combine all your dry ingredients in a bowl (including lemon zest) mix to combine.
In a separate bowl, combine your wet ingredients. Create a well into your dry ingredients and add in all your wet ingredients. Mix to combine.
Turn on your griddle (or whatever pan you use to make your pancakes) to a medium heat. Spray on some non stick spray.
Once heated, scoop 1/4 batter onto the griddle. Cook until the first side is golden brown and flip. Let cook another 1-2 minutes.
Serve!

Thank you to Bob's Red Mill for sponsoring this post. It means a lot to me to work with brands I love and support my blog.