A delicious take on a traditional steak bowl, but veganized using portobello mushrooms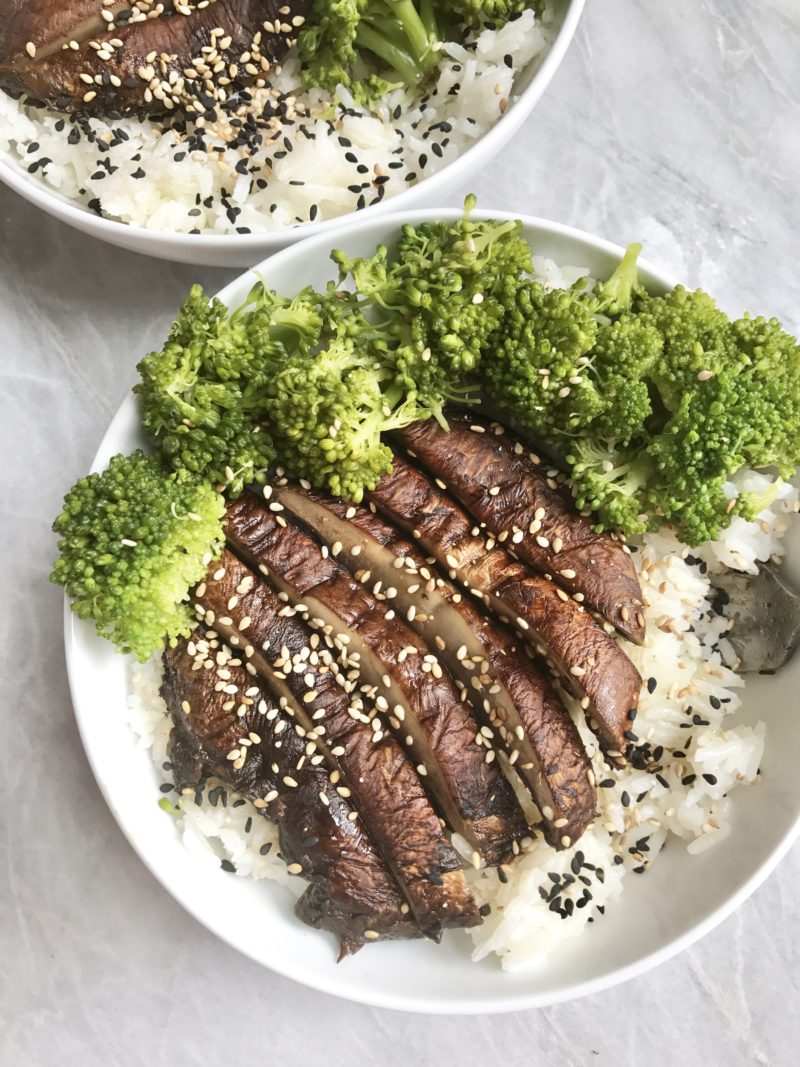 I absolutely love rice bowls. I love finding new ways to play around with them and also spice up some of the flavors in them.
This is when I realized that I used to love steak and broccoli bowls with rice before going Vegan. I decided that I wanted to recreate that, but I wasn't sure how.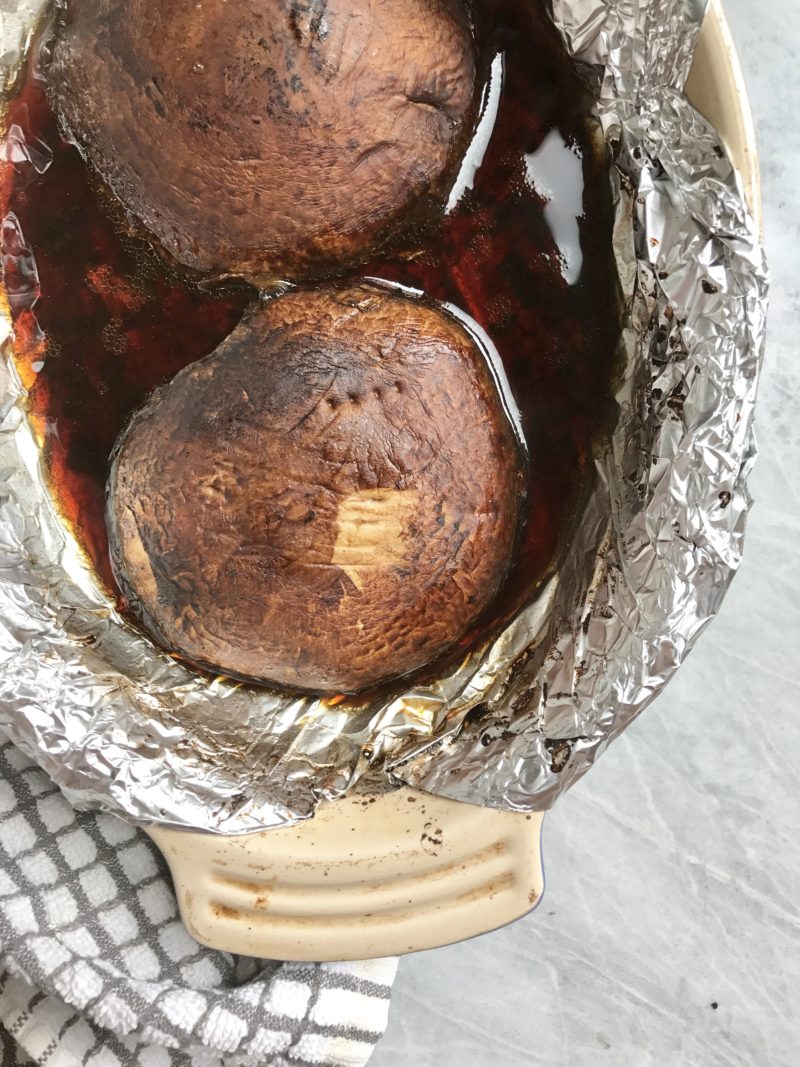 I have read in the past that people use portobello mushroom caps in place of steak, and that's when it hit me. "Portobello mushroom "steak" & broccoli rice bowl." I knew that right away I had to make this recipe.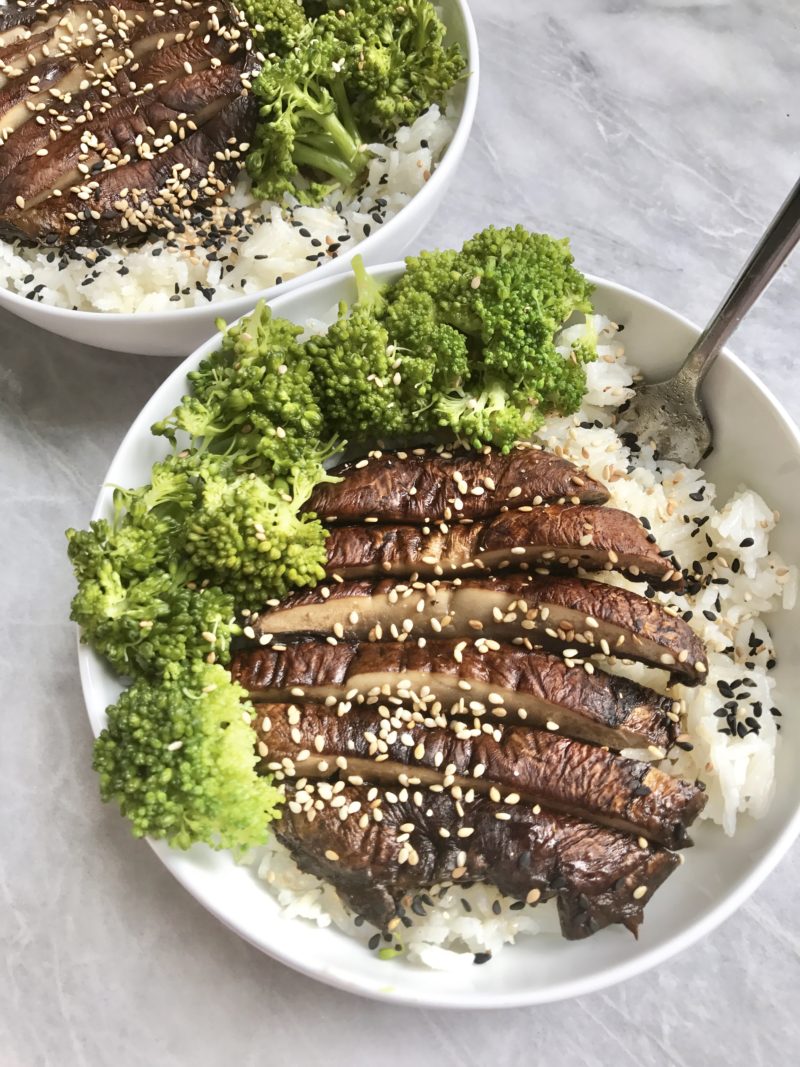 This recipe is super easy to make and is absolutely so delicious! I hope that you enjoy it.
If you ever make any of my recipes, remember to tag me on Instagram @plantbasedjane so I can see!
Portobello Mushroom "Steak" & Broccoli Rice Bowls
Ingredients
4 Portobello Mushroom Caps
1/4 Cup Soy Sauce (Sub Tamari if Gluten Free)
2 Tablespoons Balsamic Vinegar
2 Tablespoons Sesame Oil
2 Cloves of Minced Garlic Clove
2 1/2 Cups Cooked Rice
1 Large Head of Broccoli
Instructions
Pre-heat your oven to 400 degrees Fahrenheit
Wash your portobello mushrooms and place in a bowl. Combine your soy sauce, balsamic, sesame oil & garlic. Pour over mushrooms and let sit until oven is heated up.
In a baking dish lined with tin foil, place your portobellos stem side up. Place the remaining sauce in the dish. Bake in the oven for 30 minutes flipping halfway.
As your mushrooms are cooking, cook your rice according to package instructions and steam your broccoli.
When your mushrooms are done cooking, take out of oven and let sit for 5 minutes.
After your rice and broccoli are done cooking, assemble your bowls. Evenly distribute your ingredients among four bowls.
Enjoy!